I was just organizing our always growing pile of receipts and thought "Hey, you haven't met Cheny yet".  You first saw her in this glowing night shot.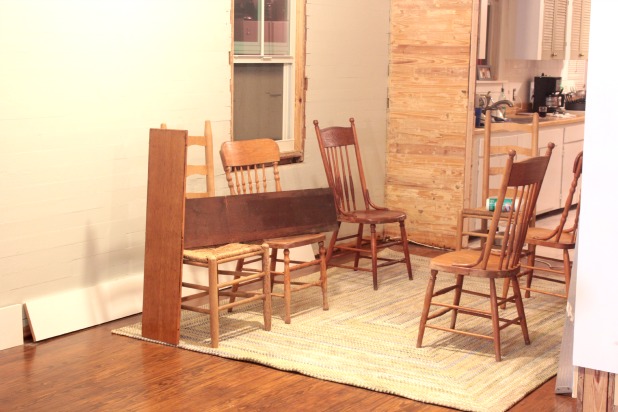 And real quick, does January just make you need to organize?  I am actually resisting the urge on many levels because the impractical nature of me trying to get organized when I really should just be gutting our master bedroom, bathroom and closet isn't lost on even me.  But order and organization are taking over the interwebz these days and it reminds me of the time that I was going to organize my file cabinet and instead I ended up covering the outside in book pages.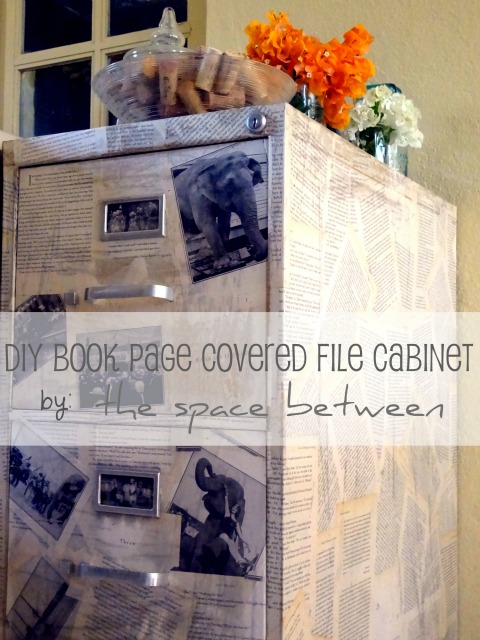 (You can pin this idea here and it will link directly to the tutorial post.)
Anywho, back to the whole point I was going to make originally.  If you have people in your life who enjoy a practical gift might I suggest to make it a habit of giving them the same gift card for every occasion.
I know, I know, this doesn't sound sexy, and on the surface probably doesn't even sound thoughtful.  But, I disagree.  Here's the thing, I'm originally from Maine and we Mainahs love us some LL Bean, or L and L as Joel calls it.  He's from Iowa, he doesn't know any better.  It's been a pretty solid family tradition that from at least one or two relatives we will get and give LL Bean gift cards.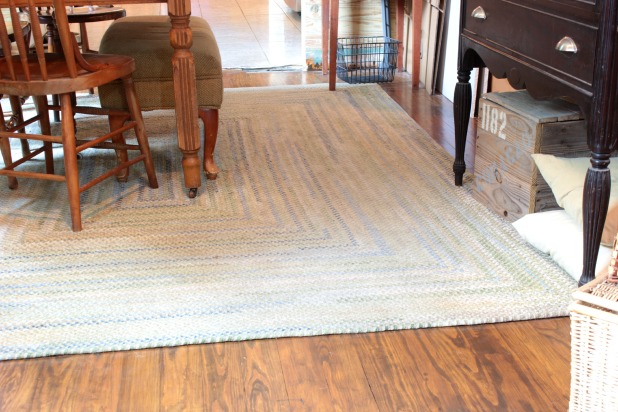 They even kept coming when we lived in Curacao.  And since I wasn't doing much shopping in those days they kept accumulating and when I started looking for rugs for our dining room I realized I could combine them all get a pretty sweet rug for a pretty decent price.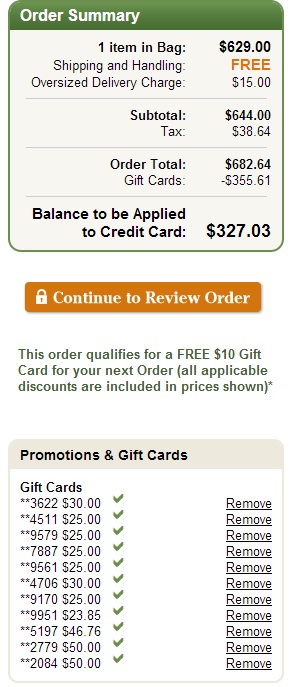 Yep, that's me stockpiling $355.61 worth of gift cards into one purchase!  That's just the kind of thing that gets this girl excited.  That's pretty much a 50% discount on a purchase that has a 100% lifetime guarantee.  How can I go wrong?  (Did you know that LL Bean has a 100% guarantee on all of their items?)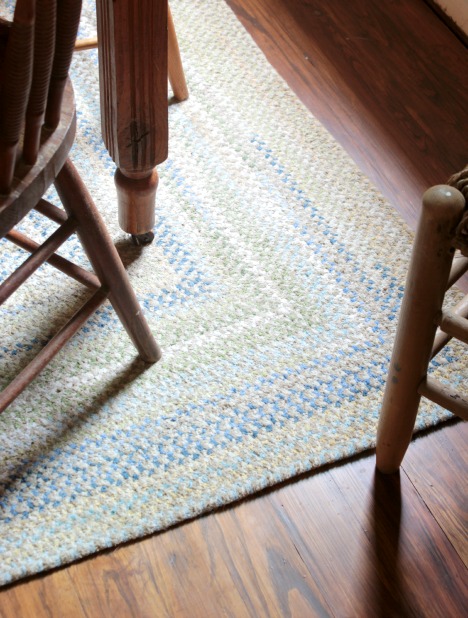 Actually, the only other pieces of furniture we've bought brand new since we're grown ups and we buy furniture are from LL Bean as well and we could only really afford them because we had gift cards to offset the costs.  Like this leather club chair.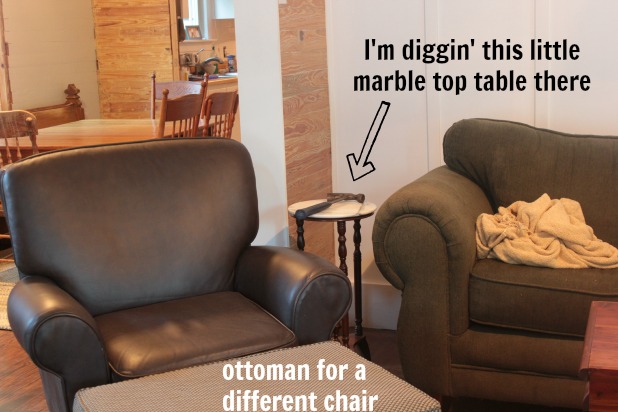 So, just a thought for you in the new year.  Maybe you know someone who could benefit from an accumulation of one kind of gift card.  They mail well, too, especially the e-gift card types.  😉 I know there are the credit card gift cards out there but don't those all have activation or purchase fees?  This year our gift card of choice was to the good old Home Depot, and we may have already spent them all.  

And a few details about our rug, it is the Tarragon color, chenille braided rug in a 7′ x 9′ rectangle.  I was worried that a braided rug instantly meant it would look country, and that wasn't really the look I was going for, but I don't think it does.  I've officially declared that the oval braided rug is totally country and the rectangular braided rug is not.  So it's official.
And since she's chenille she is so soft.  And we call her Cheny for short.  Which is also similar to our favorite NASCAR driver's wife's nickname.  We love her.  All of us.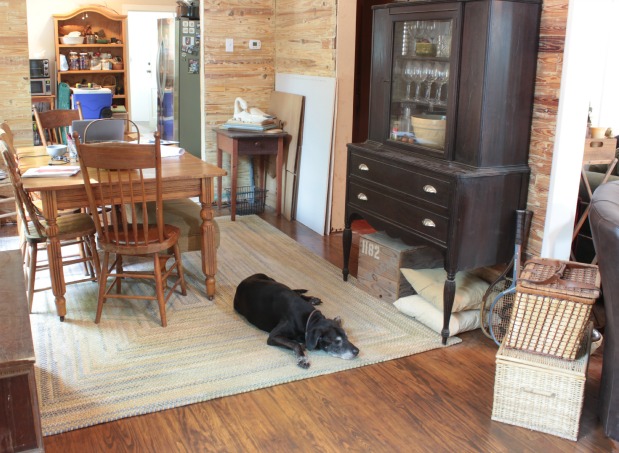 It's a high traffic area so I was looking for a multicolored option that already had the color of dirt in it.  I can only wish that was a joke.  It also has some nice shades of  blues and greens which tie in well with the Sherwin Williams Rainwashed wall.
I've tried to vacuum it pretty frequently because, like most rugs, it did shead some in the beginning but not really anymore.  And we've had it down for about a month and it is walked on approximately 100 times a day by feet and paws so we'll see how she holds up over time.
This post is in no way sponsored by LL Bean, I just love the L and L.  (Darn you husband!) And if you want to get a closer look, our exact rug is here.
Oh, and one little fun fact that came in the form of a comment from Amy T on our hardwood floor staining tips post is that you shouldn't put down an area rug on newly refinished floors for at least 10 days.  Apparently it can actually suffocate your floors and prevent it from curing properly and cause discoloration.  Who knew?
Lucky for us we chose to do a little window install, more drywall and rent an insulation blower before we finally got around to any furniture.
You know what they say, sometimes it's better to be lucky than good. #StoryOfMyLife
Do tell.  Where do you stand on gift cards?  Love 'em or hate 'em?