Hey hey!  Happy Friday!  I'm popping in with quick little what would you do question.  You know I like to get your opinion on things that are really stumping me.  And at the end of the day yesterday I had the entire new master bathroom cleared out and I started playing around with the floor tile.  Its Carrera marble in a mosaic pattern called long octagon with a gray dot accent.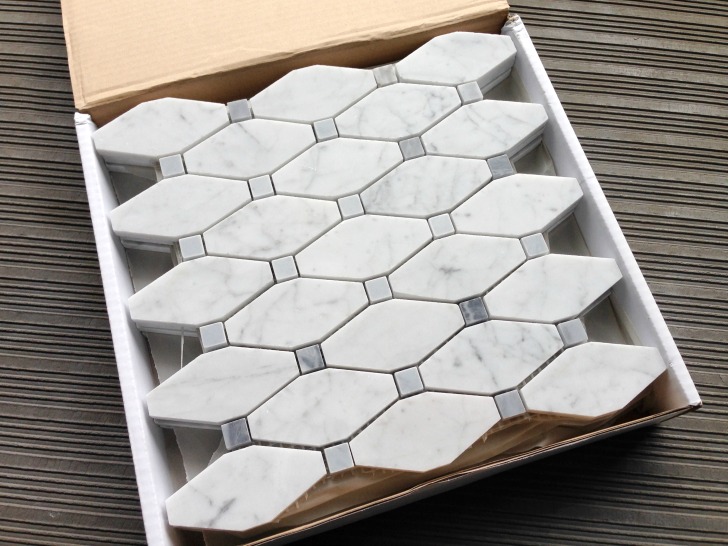 But, since it's not a regular octagon I can't decide which way to lay it.
At first I was really leaning toward the length of the octagon leading into the bathroom.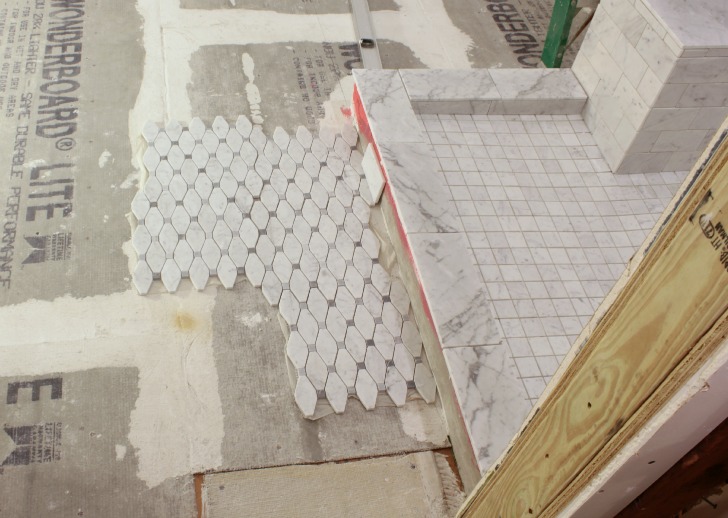 This is how it will look as you enter the bathroom.  The shower is immediately on your right and there will be a clear glass panel all along the curb of the shower.  They are coming today to measure for the glass!!
I don't have the tile laid on the outside of the curb yet because I wanted to lay the floor tile first.  That part was nerve-racking, making sure the 6 x 12 tiles overlapped enough on the outside to come over the top of the tiles that will cover the outside of the curb.  Just one of the many aspect of tiling that made my brain hurt.  🙂
Anyway, I was totally thinking this was it and then I turned the long octagon tiles 90 degrees and got this look … which I also like.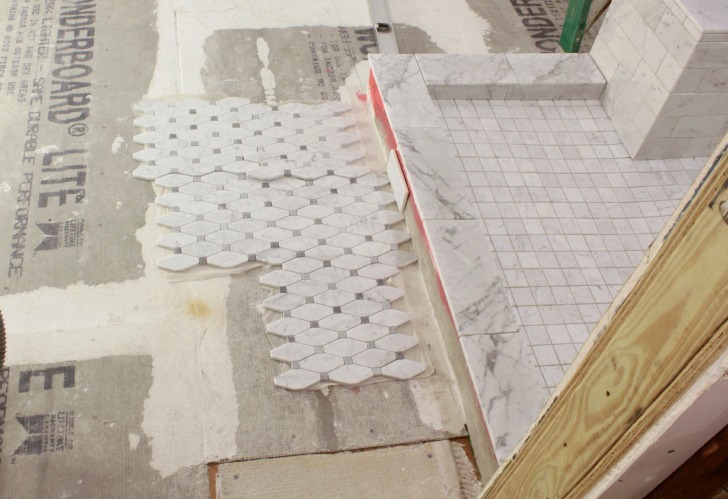 I don't know what to do.  I don't know if there are other things I should be considering?
Both the tub and the vanity will run lengthwise as you enter the room, like the tile here.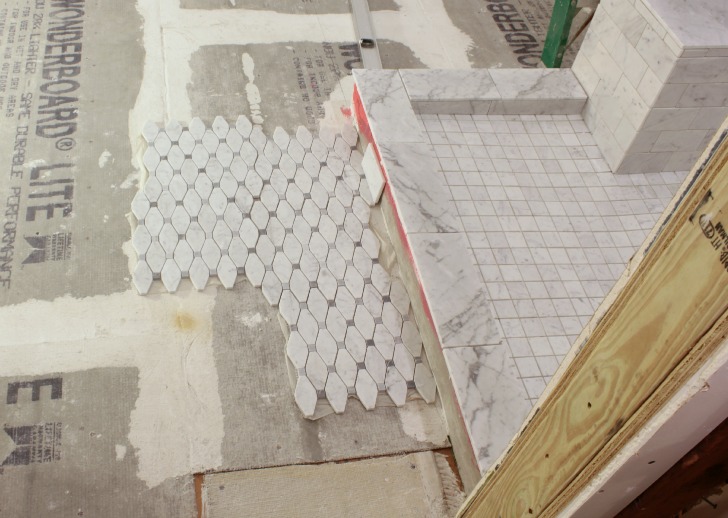 And the room at its longest point runs sideways, like the tile here.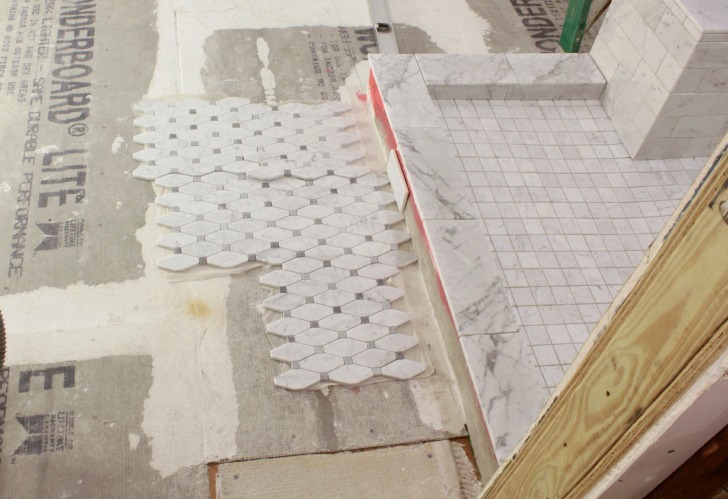 Does any of that matter?  Is it just purely personal preference?
Here's a side-by-side comparison for you.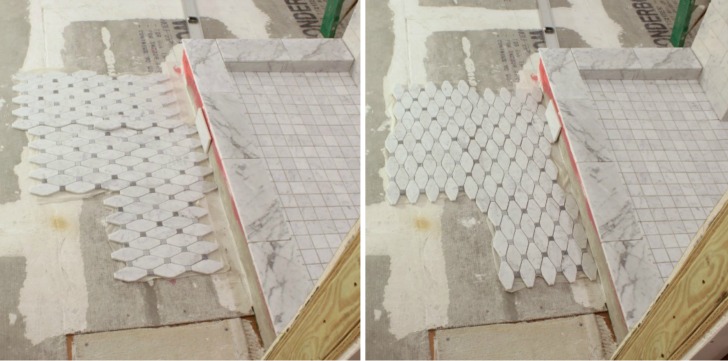 What would you do?
And have a great weekend.  Doing anything fun?  We're headed to the Patriots v Dolphins game in Miami on Sunday for Week 1 of the NFL season.  The weather may not cool too much down here but nothing says fall quite like a little football.  🙂
And really, what would you do here?  Thanks!