This time of year really is the best, isn't it?!?!
The holiday spirit is in the air, holiday decor is strewn about and holiday cheer is abundant.  🙂  I practically hear carolers singing "Joy to the World" right now.
I love that first delve into the Christmas decor and crafting.  I like to see what we've got from year's past that still inspires me and try to come up with a few new ideas at the same time.  All while I watch my husband roll his eyes at me as I pace to and fro between him and his football, or futball, or whatever sport he's watching at the time. 😉
Hey, this decor thing takes time.  You gotta step back, look at it from all angles, scootch it around a bit and then step back for another look … am I right!?!
On my decor day we even had the island equivalent of what could be considered a winter storm.  Brrrrr!
Just kidding 😉 I think it did get down to 79 degrees though … which is close to a record low.  And the perfect day for dilly dallying around with some Christmas decor I say.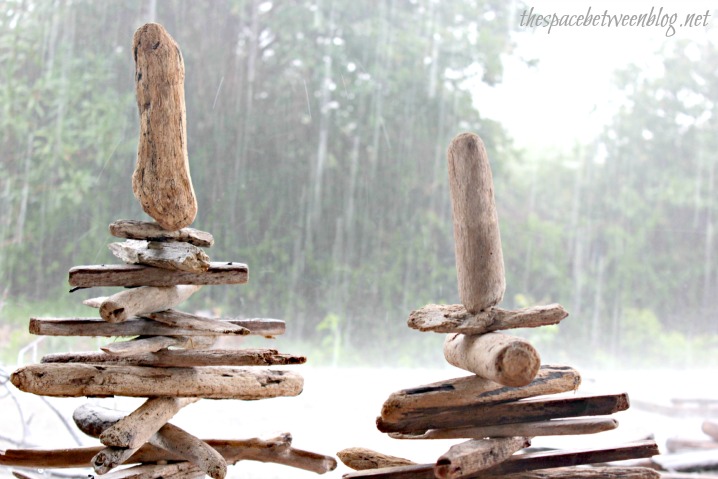 So I made a few new driftwood Christmas trees and gave our fall leaf wreath a winter makeover.
And as I was sifting through our one bin of Christmas decor, yep … just one (what's the opposite of hoarder?), I noticed I was pulling out everything metallic.
It started with the advent tree plant pot … looking festive with a fresh coat of gold metallic paint.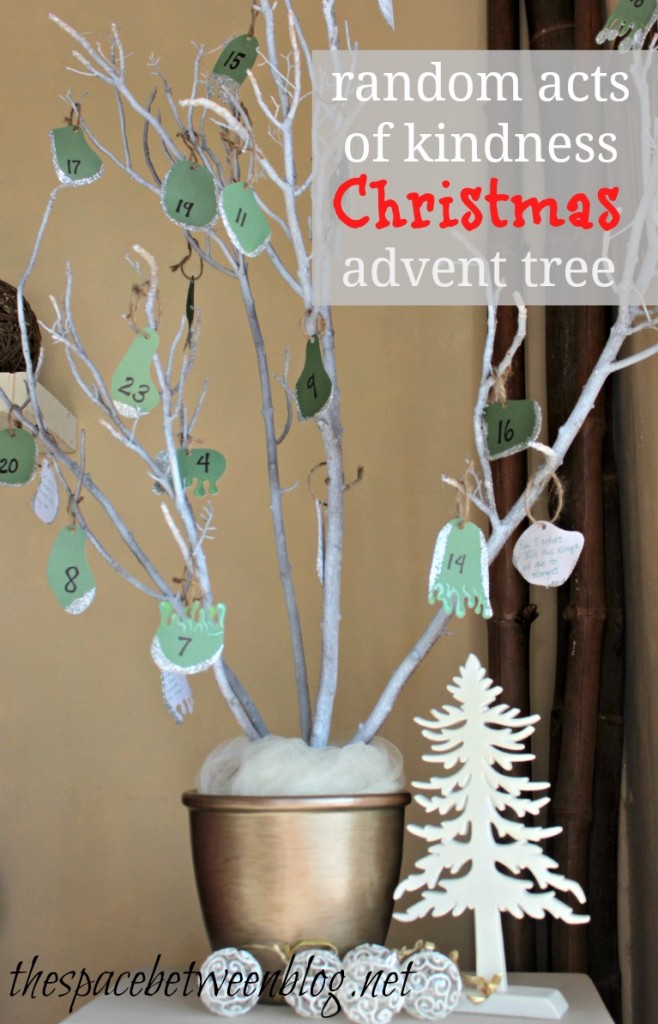 And then when I pulled out these cool, old brass stencils it was on.  🙂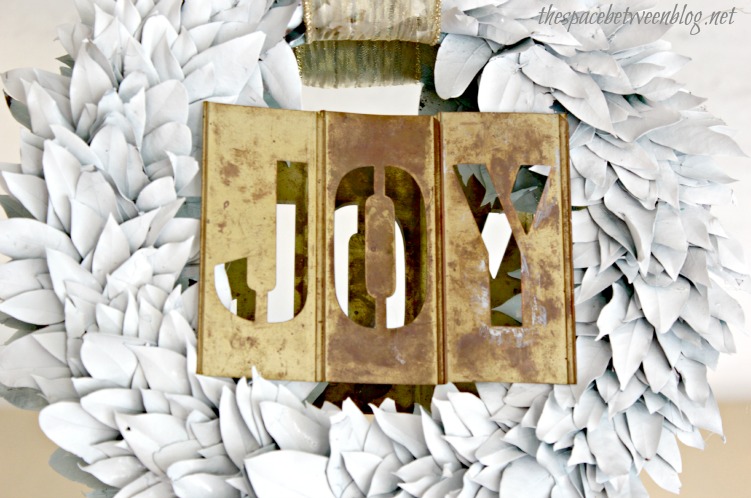 I am seriously in love with these stencils.  I love that they're tarnished and used.  I inherited them from my mom this year … and remember using them as a kid.  I love that, too. 🙂
Hung by a thick gold ribbon straight from my wrapping stash … and I think we've got just the right amount of bling for our fall leaf wreath turned winter Christmas wreath.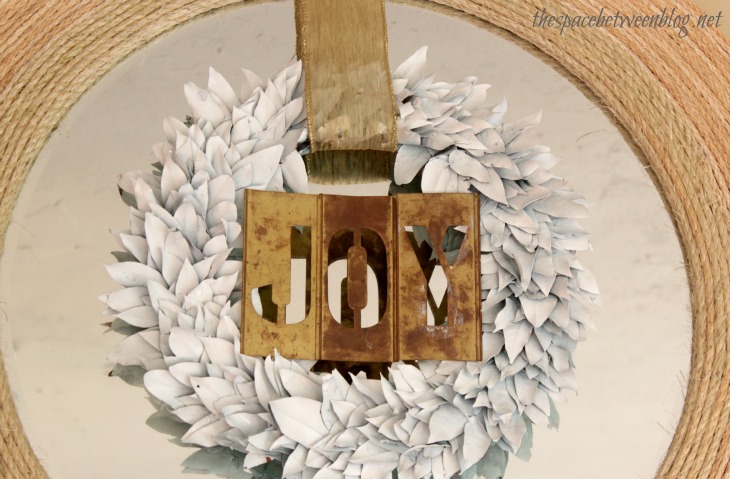 I could break out in song myself right now. "Joyyyy to the world …"
But I won't.
It would hurt the dogs' ears, I'm sure. 🙂
To make your very own, find the leaf wreath tutorial here.  And to add the stencils I just hot glued them directly to the leaf wreath, they slide together so I only had to hot glue at the top and bottom of the J and the Y.
And the gold ribbon is hot glued to the back of the round mirror.  Gotta love a super easy project that didn't cost a penny since I had the white spray paint, ribbon and stencils on hand.  🙂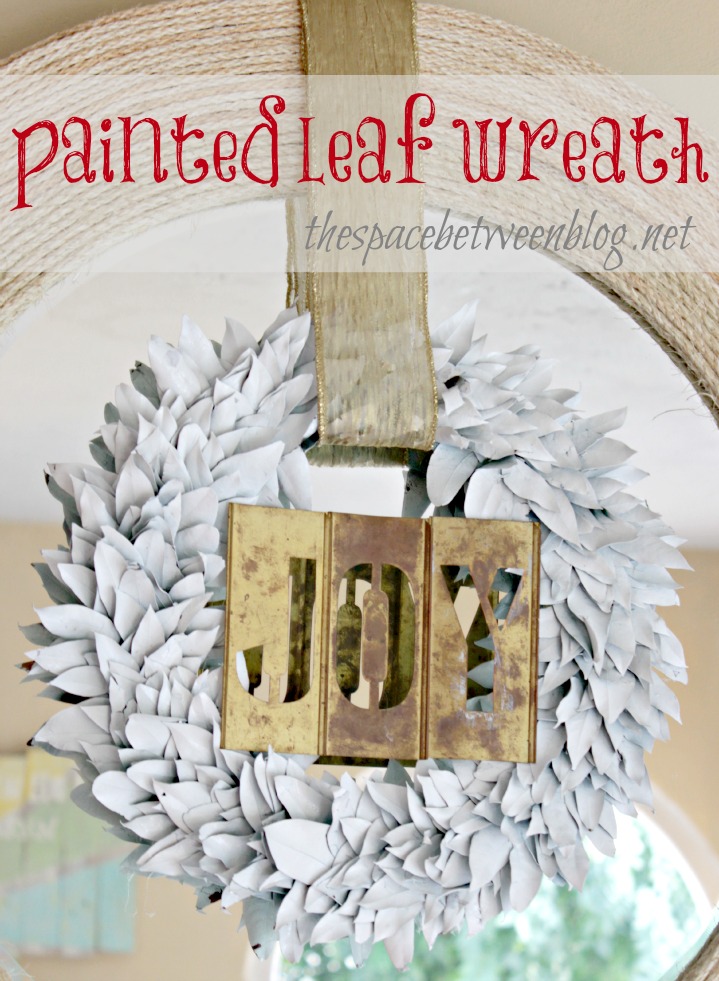 And check out a bunch of signs I've made with the brass stencils here.
AND … if you're getting crafty for Christmas, share your creations with the world here during our link party starting on December 10th!  Check out my FAB co-hosts … those ladies rock!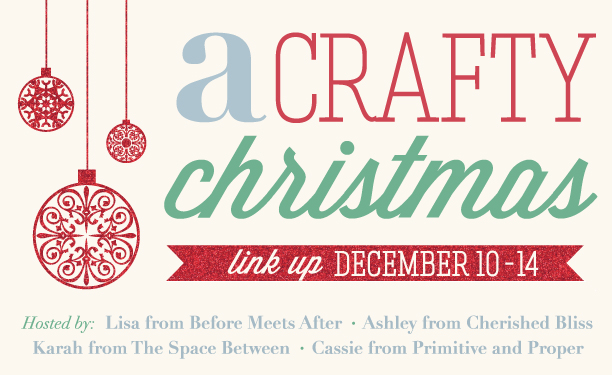 And tell me, are you into tarnished metallic stencils?  Or leaf wreaths?  Or Christmas carolers?