And can I just tell you that you guys had me cracking up.
You are funny!
And kind.
And so thoughtful to say such nice things about this here blog.
You rock my world.
You know who you are.  You "forever 21", "way too many kids", "red-neck girl", "crazy cat lady", "young at heart", "lettuce green" loving people.
You are my people.
Or I am your people.  Or something.  

Now, I am way too easily distracted to take your answers and poke and prod them into fancy charts with exacting measurements and mind boggling statistics.
So I'm going to point out a few observations that had me smiling, laughing, cracking up even, making Joel wonder what the heck was so funny on my little computer.  

First, I am honored by exactly how many of you left your names.  I had intended the survey to be anonymous, but when I start out by asking your name I guess that's hard to do.  Oops. :)*
*btw – this survey is totally not anonymous.  maybe I'll get it better next year.
But you still shared so many great details about who you are.
19% of you live outside of the US and/or dream of travel and a beachy life.
My people!!
We had Canada, Germany, Australia, New Zealand and the Caribbean represented in addition to pretty much every corner of the good ol' US of A.  I think that's so cool.  

I don't know why it makes me so happy that so many of you are, let's say, a 'mature' audience.  That's humbling to me.  You are people experienced in life, and years.  And you've lived, and seen so many things in life … and you're choosing to read this here blog.  My heart swells with gratitude.*
*We won't put a percentage on that, I'll let you choose if you think you're in this category or not.
Now that's not to say I'm not totally in love with all you gals who are closer to my age.  You know who you are, we're like cousins … and we get to hang out regularly with all of our cool aunts.  Fun!
I also got excited to see a pretty even disbursement of answers to what you want to see more of on the blog.  You know I'm all about the projects.  But sometimes a little life rambling and island photo indulgence is just fun.

And I don't feel like we've tackled any real complex DIY on here.  You all know about the breadbox, and I'm not all that into working on someone else's house.  But, lucky for you us, I've got a handful of more 'home improvement' types of projects coming up in the next few months.  Let's say a little prayer now that all goes well, k?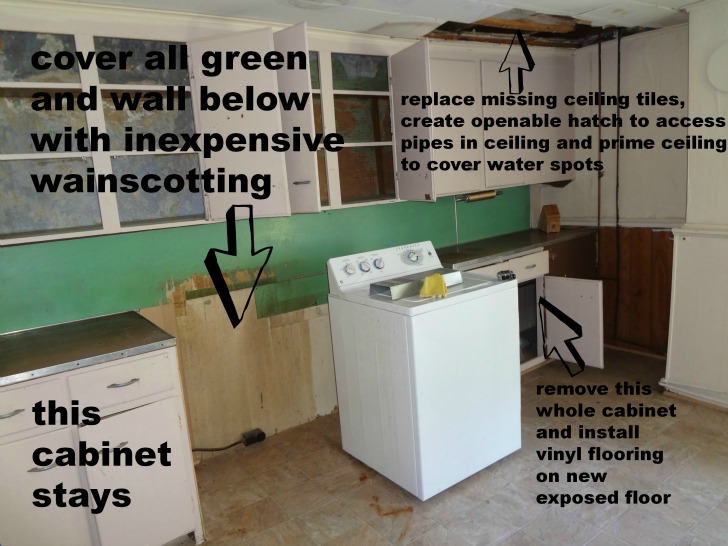 *a big prayer may be in order, I'll take whatever you got to offer.  
And now let us, you and me, have a discussion about color, shall we?
Seriously, can you guys just pick a favorite color already?!?
35% of you are undecided, ever evolving or have more than one favorite color.  The most colors anyone listed was 12.  LOL  It makes me laugh to type it.  #isitafavoriteifthereare12?  😉
But one of the most creative answers was definitely "On the plate? Green, orange … and grill marks."  Awesome!  I'm adding 'grill marks' to the list of colors I need to use in my lifetime.  

The majority (see, I've already given up figuring out the percentage) love the blues, greens, aquas and turquoises of the world.  I can't say as I blame you.  Green is my favorite color, too.
And, because I haven't done a good job of putting pictures in this post, and you know I love anything with a puppy in it, check this out.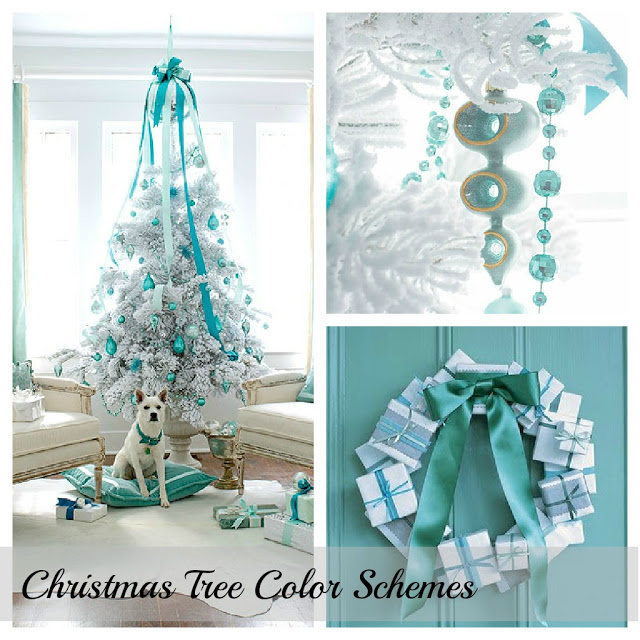 For your eye candy satisfaction today you should definitely head over to my friend Heather's blog, Setting for Four, to check out her Christmas Tree Color Scheme inspiration.
Maybe it'll help a few of you narrow down a favorite.  😉
And thank you, Thank You, THANK YOU for filling out my silly little survey.  It sure is great having you around.
And, random fact, not a one boy filled out the survey … or own up to his manhood I guess I should say.  Maybe next year.  :/
And just for the record, every time I type random (just did it again) I type randome and every time I type survey I type survery.  It's what Dr. Avery does on Grey's … survery. #notsurewhatmyproblemis