As it turns out, this fun little project was a success to the detriment of our donation pile.  Sorry Asiento!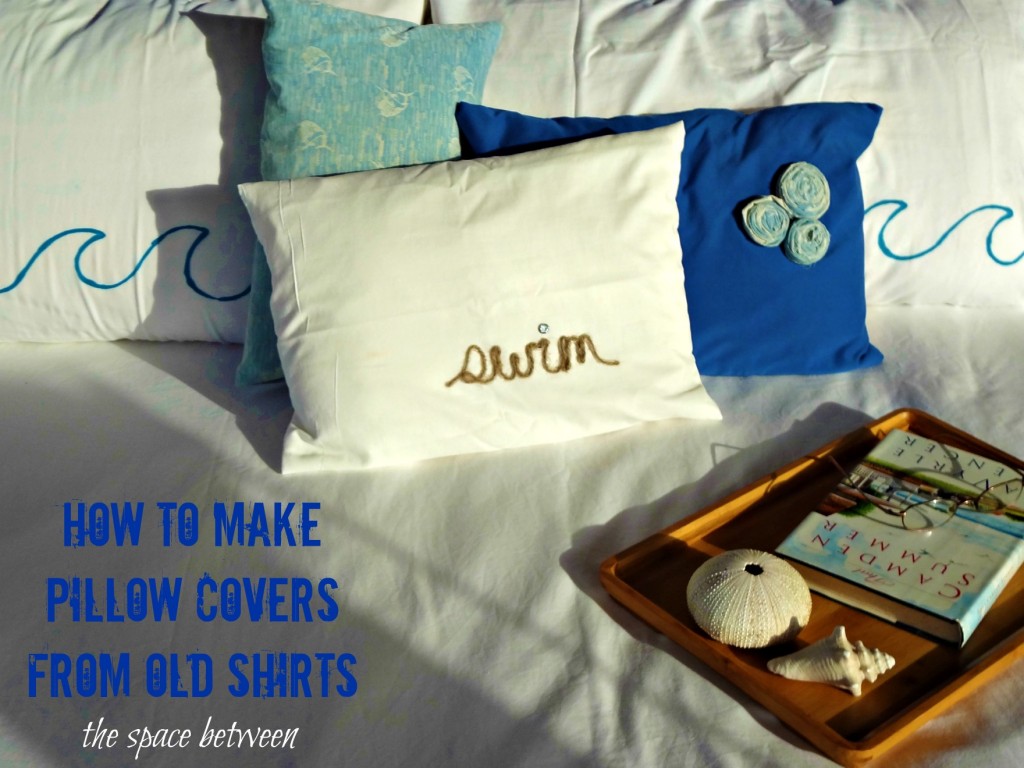 When I was getting our donation box organized, around the same time I was getting our rooftop bedroom set up, I was drawn to a couple of blue shirts my husband had in there.  Apparently I didn't see a need to take a pic of the shirts other than just in a pile with the pillow forms.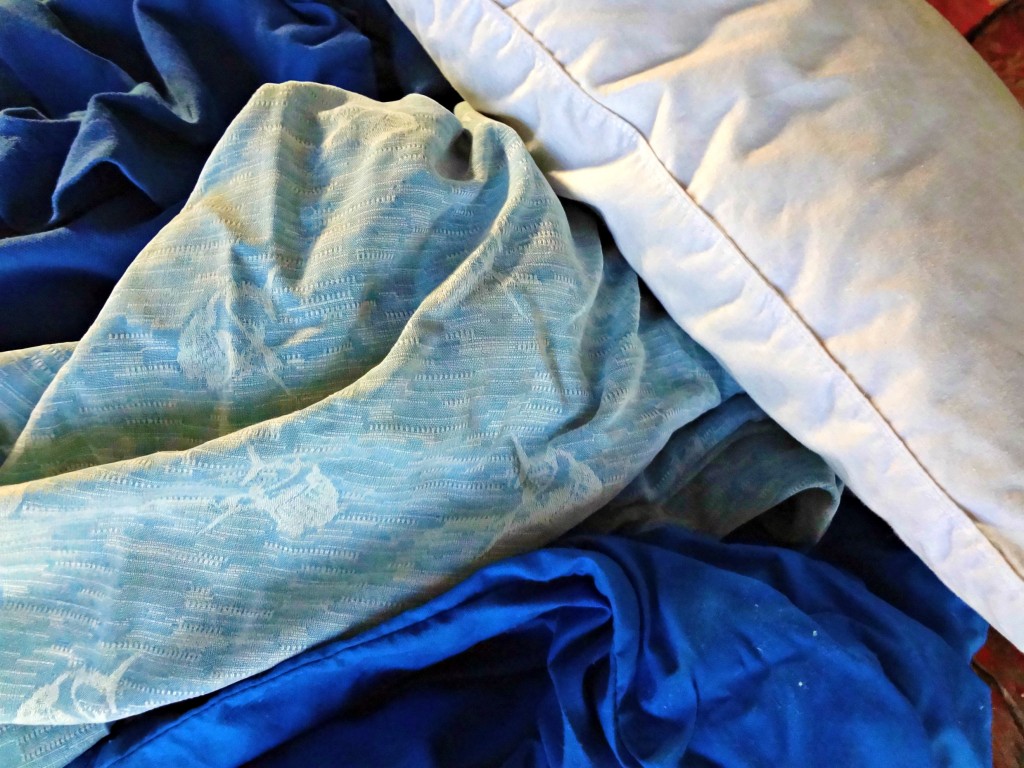 The blue one was a regular polo shirt and the light blue one with the sail fish images was a Tommy Bahama style shirt.
Here is the tale of how a novice sewer lady took two old shirts and made a few pillow covers.
I started by just cutting and ripping the shirts to get rid of all of the seams, buttons, collars, etc.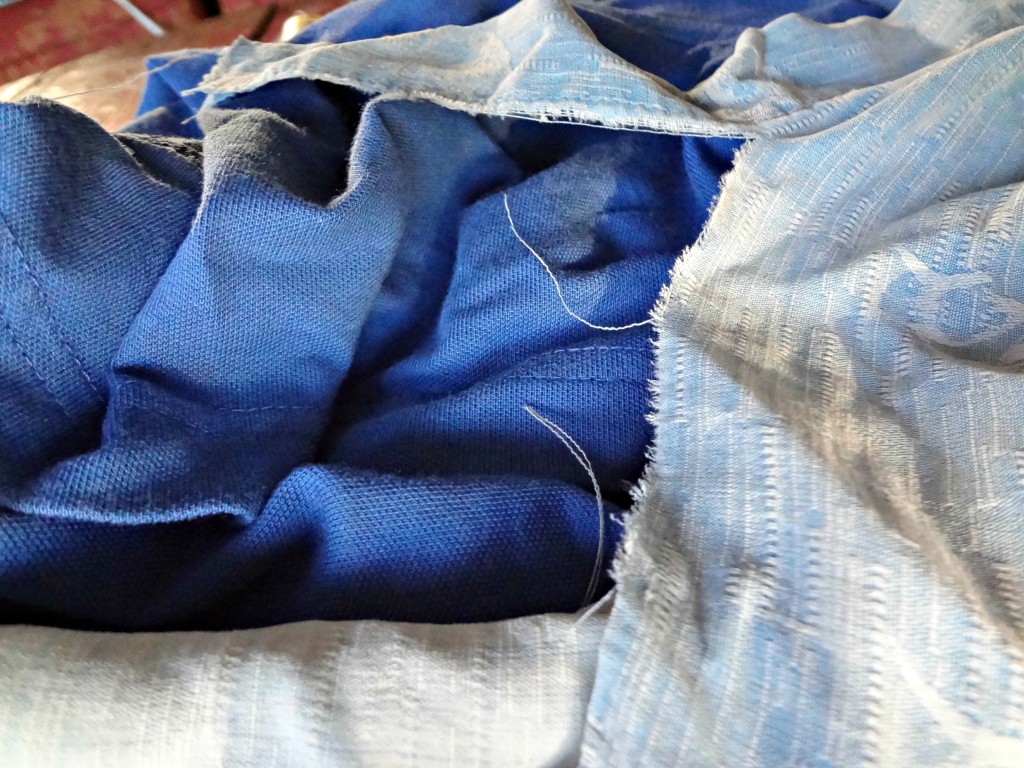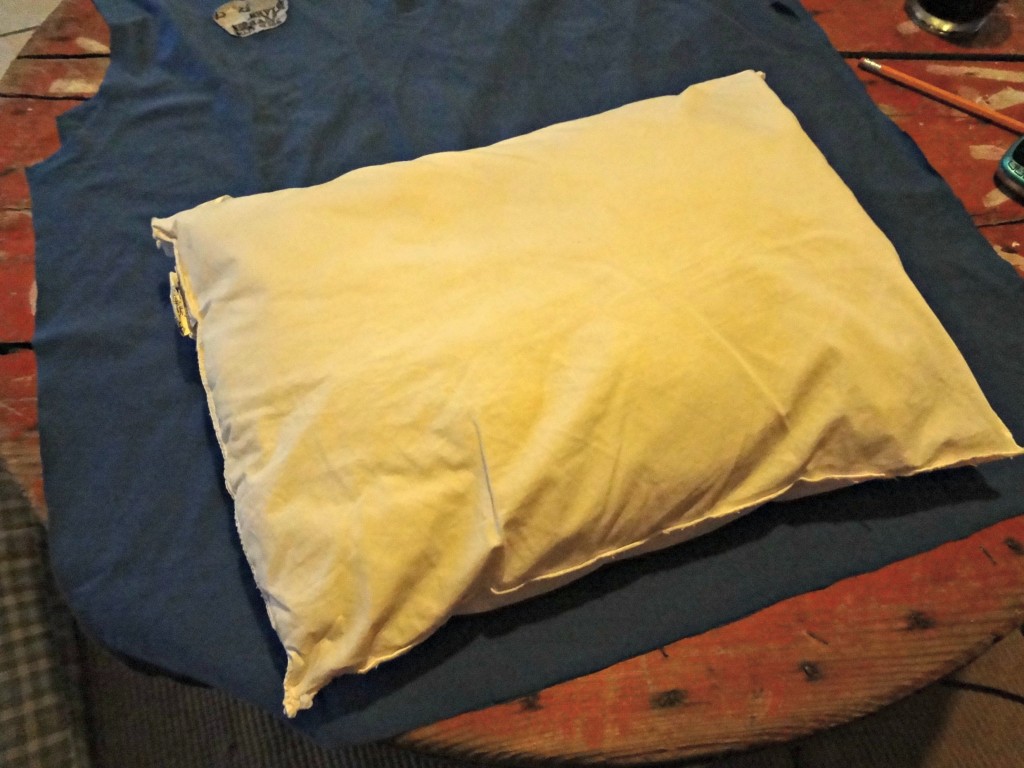 I laid my pillow form on my fabric, eyeballed an inch or so bigger and cut the fabric to size.
TIP!!!  If you like a snug fitting, full looking pillow DON'T cut your fabric much bigger than your pillow form.
Once I had the two fabric panels cut to size, I folded one in half, held it secure with my knee and cut it in half.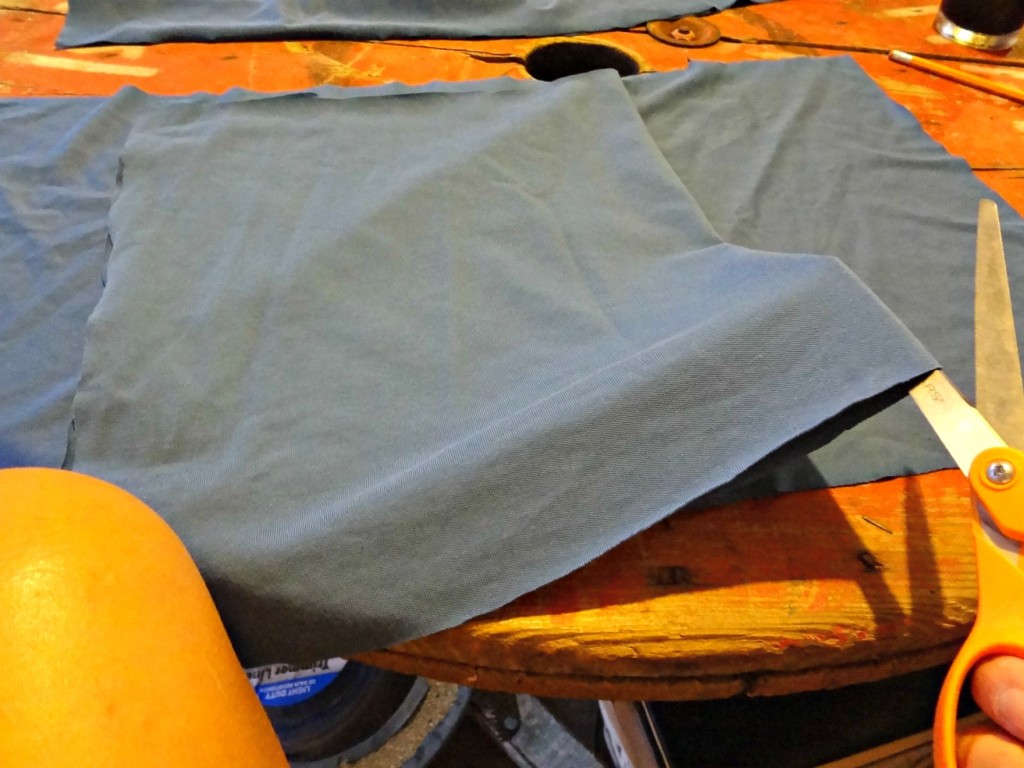 Unlike the hockey bag pillow I made for my dad, which will never be washed ever, I wanted to try my hand at envelope closure pillows so I could remove and wash if so desired.  Hence the need for the extra cut, I didn't want any of the fabric seams to be on the front side of the pillow cover.  Make sense?
For the Tommy Bahama style shirt fabric, I didn't need to cut any of the pieces in half because my lengths of fabric worked out that I wouldn't have any seams in the front of the pillow cover.
Once you have your lengths of fabric to size, just sew your pieces together to create one long strip of fabric.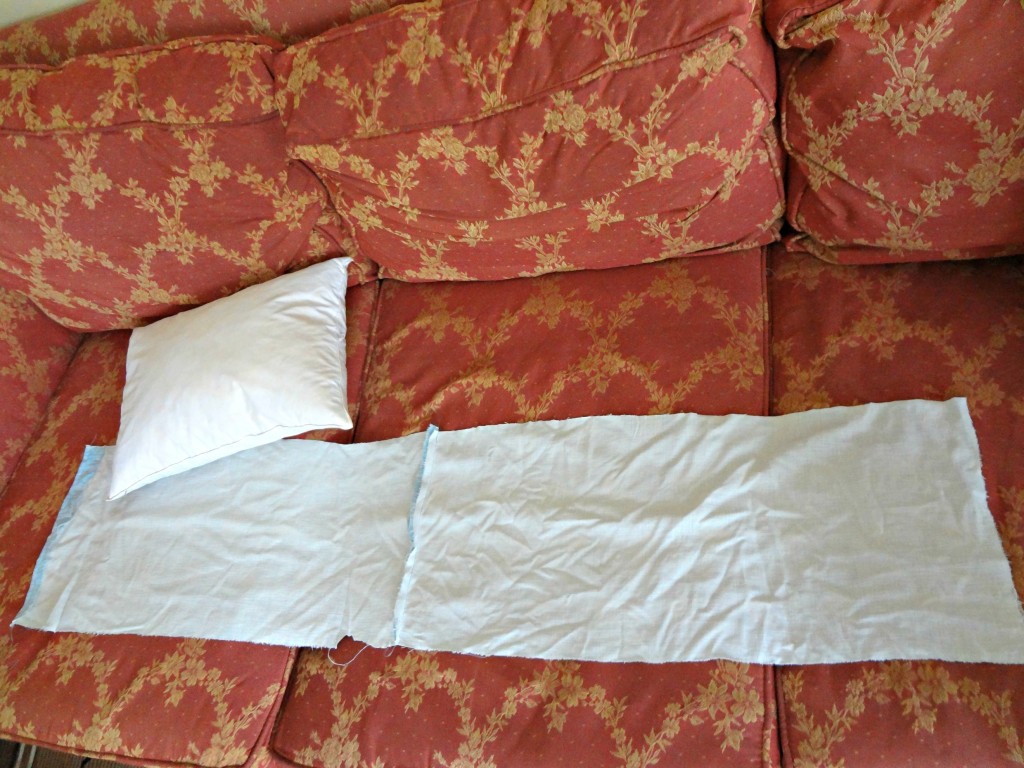 Hem one of the edges with a little fold over and sew technique and then place your pillow on the fabric with one edge lined up with your one seam.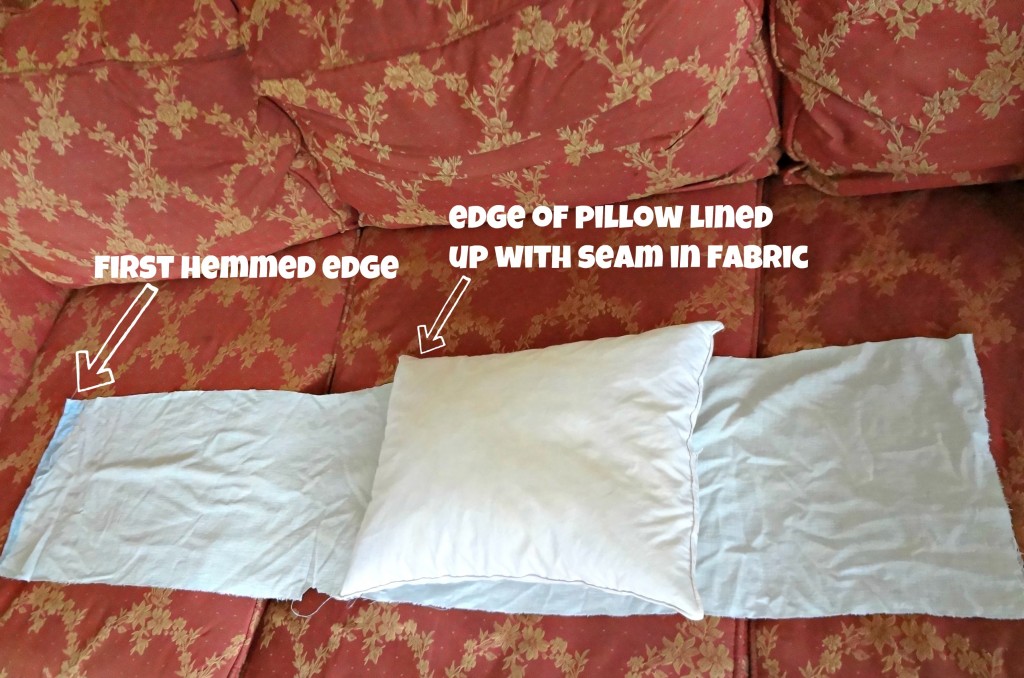 Ok, apparently after the above picture I decided I wanted the other edge of the pillow lined up with the seam in the fabric.  Not sure why exactly.
Then just fold your fabric over your pillow form.  Note how close to my pillow height my fabric is, I do like a snug fitting, full looking pillow.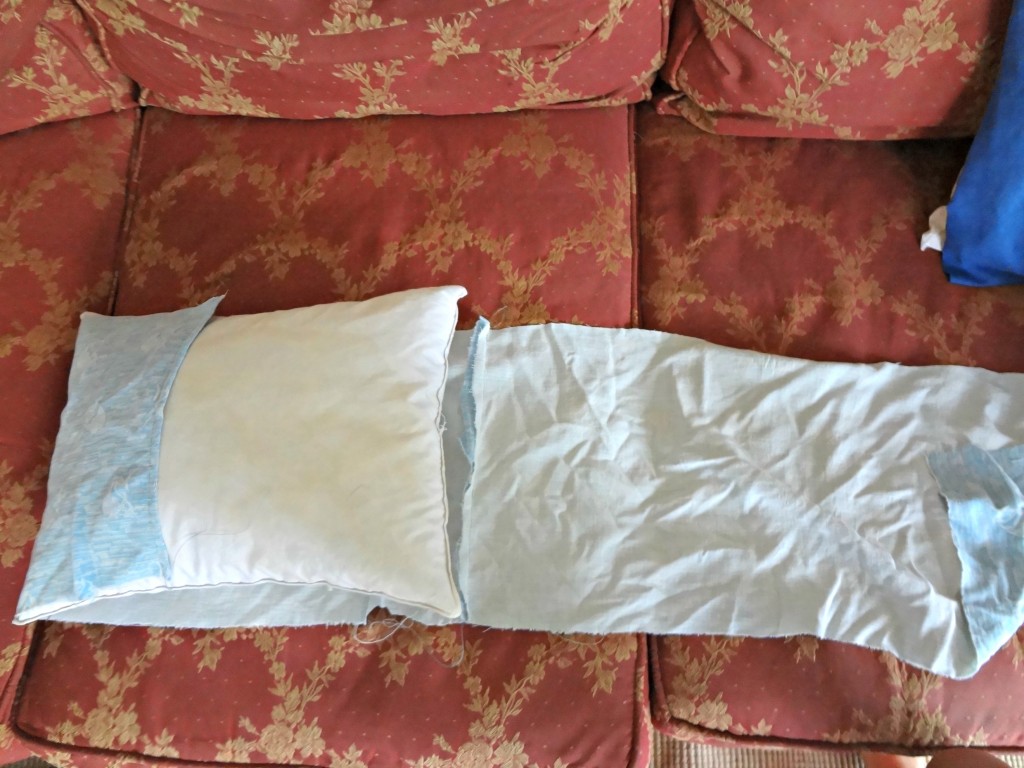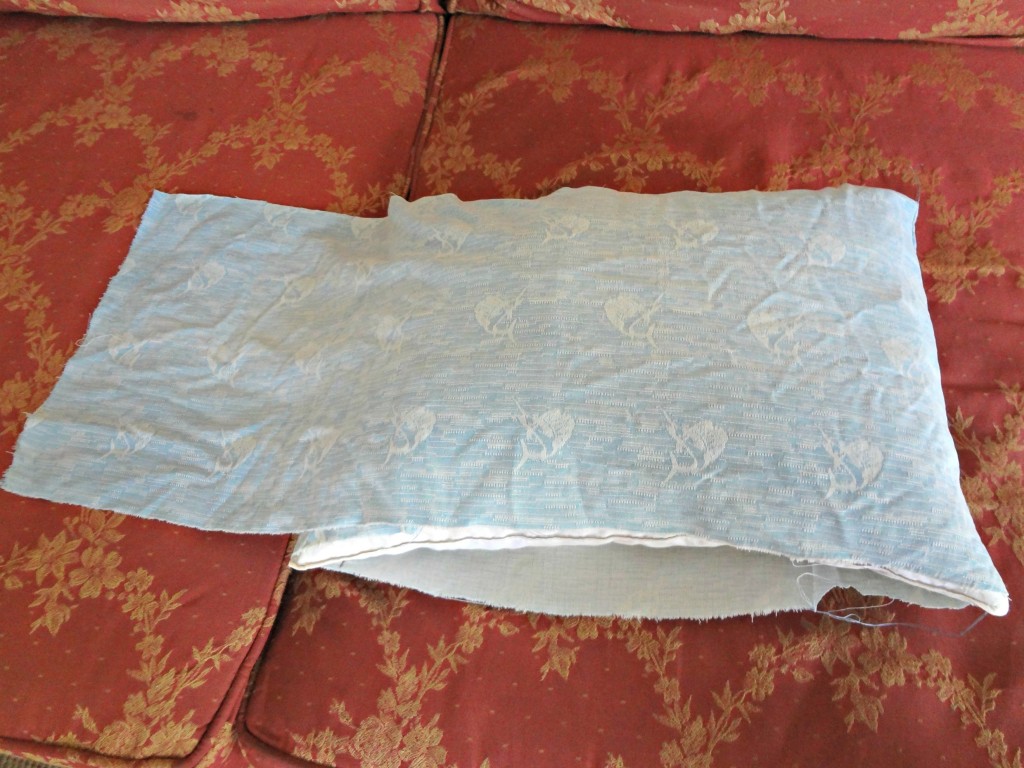 And mark you fabric with pins.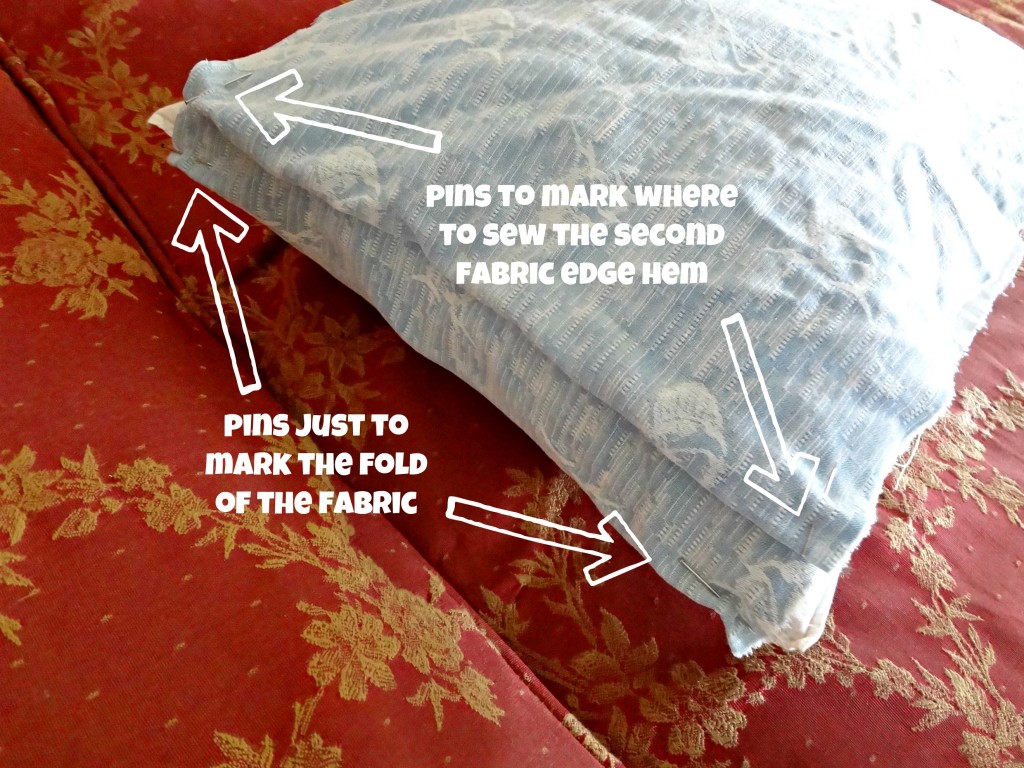 I don't have any pics of the final pillow cover still inside out, but from here you just sew your second edge hem (where you have pinned in the pic above) and a straight line along the top and bottom.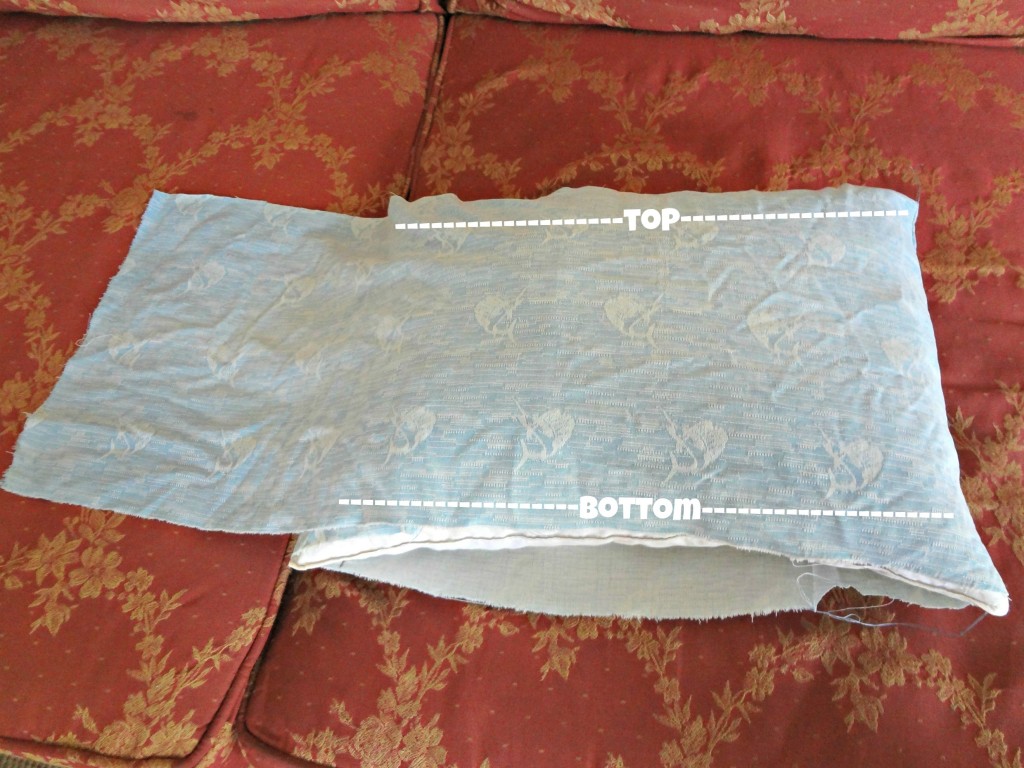 Voila!  That is that.
Now, I didn't take any pics of the not-yet-embellished covers either … except for this little experimental disaster I made with the leftover scraps of both shirts.  Hey tacky pillow cover … what up?!?  No, you will not be seeing the light of the rooftop bedroom.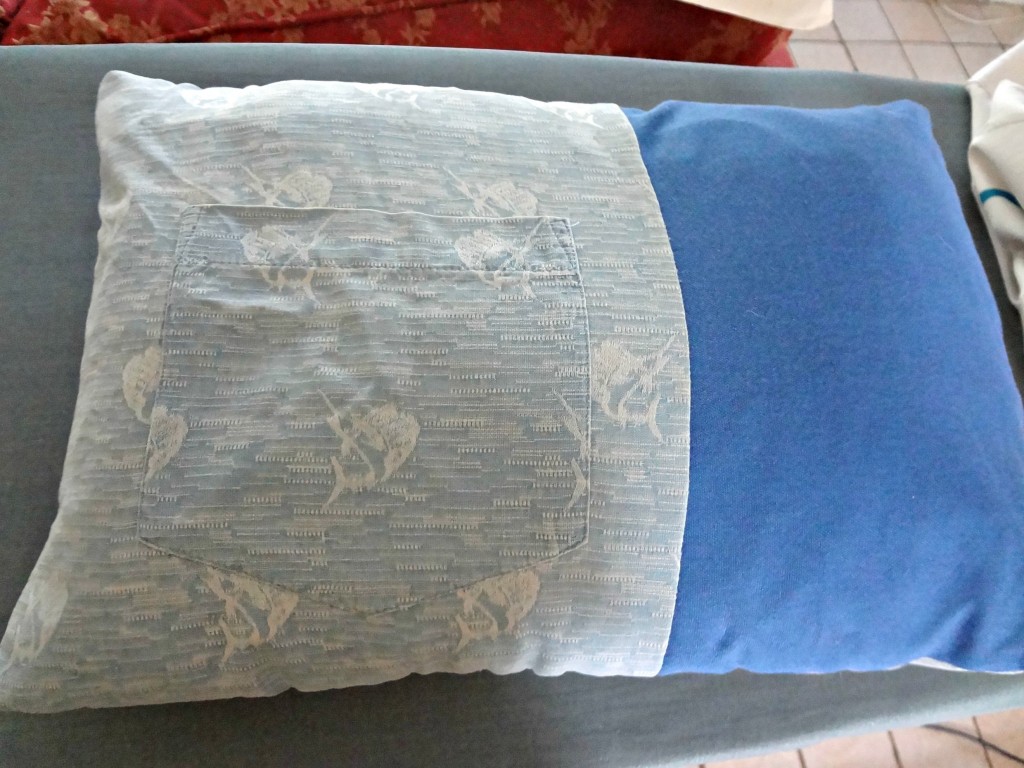 But check out that straight sewn line, if I do point it out myself.  Because there were also many a sewing moment that went a little more like this …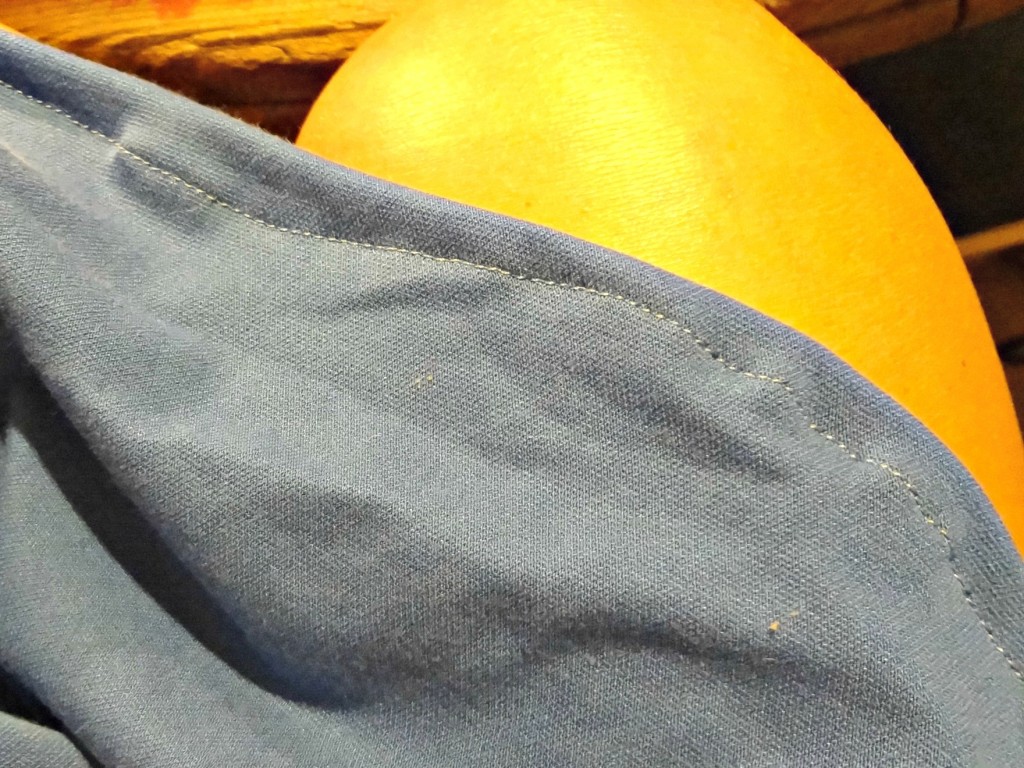 … and this.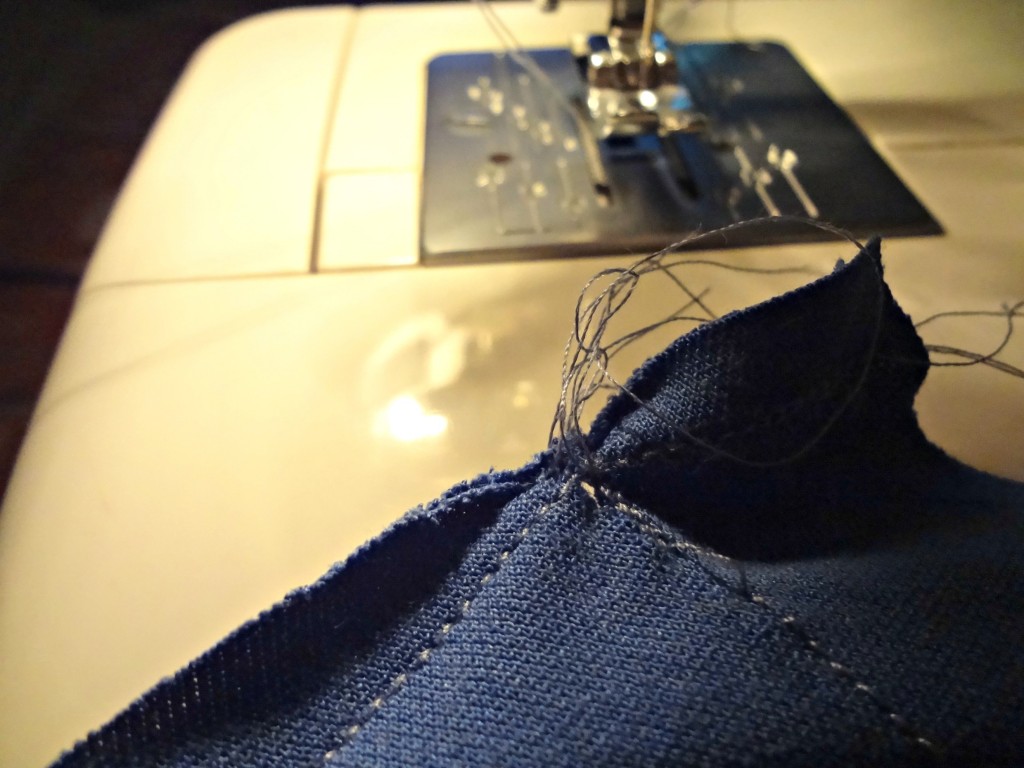 So, right now we are celebrating the small victories.  And tomorrow we're embellishing these babies.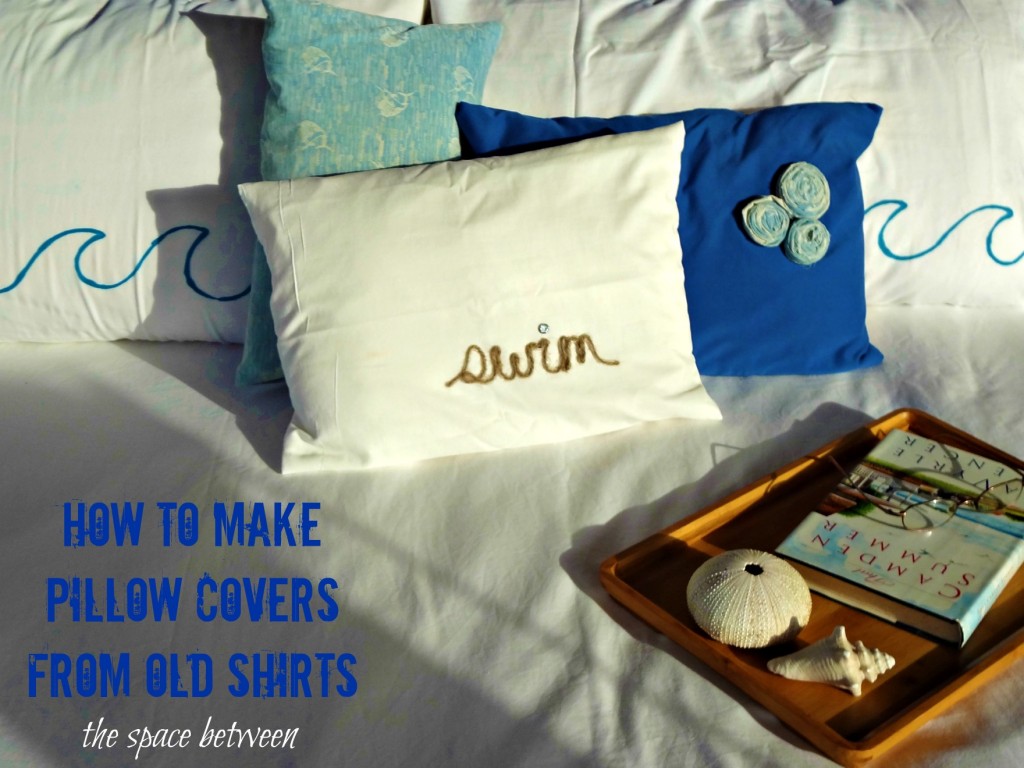 Do tell, have you seen an easier pillow cover project?  We're talking a few cuts, a few pins, sew a few lines and done.  And my favorite part … NO MEASURING.  🙂