Ok.  Let's get this party started.
If you have no idea what I'm referring to, all of my blabbering about it is here.
And we're going to start with something I have held off on posting about for a few reasons.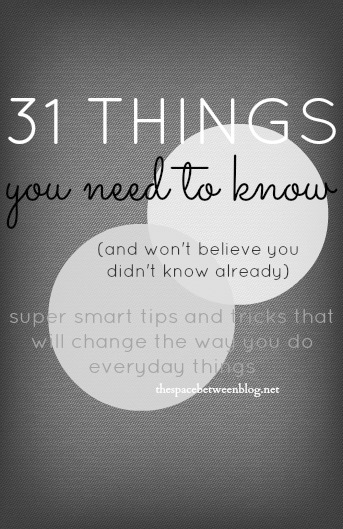 1) Many simple things I think "I'm sure I'm the last one to learn this" so I don't bother posting for fear of exposing the extent of my remedial knowledge.  But then I mentioned this to someone who thought it was brilliant.  Consider ego boosted.
And 2) Gross bit of honesty coming your way right here …
When we moved in to this house we immediately started to notice that our clothes coming out of the wash were smelling, well, bad.
I had run the machine without any clothes in it and just some regular laundry detergent right when we moved in to cleanse it from its previous occupants.  Clearly I did not know how to clean a washing machine.
And I make our laundry detergent homemade and we'd been using it for over a year so I didn't believe that it just all of a sudden stopped working.
And unfortunately we weren't ready to invest in a new washer and dryer set.  We want to rearrange the laundry room area as part of the full house renovation project so we didn't want to make the wrong decision and have it not work out with our hopefully new floor plan.
So, on a whim, I just decided to run it empty, on the hottest setting and pour vinegar into the bleach dispenser.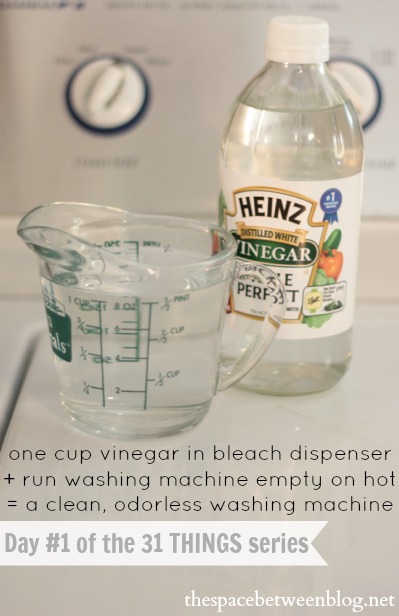 I had no idea what to expect.  I've seen vinegar used for a lot of cleaning tricks, but hadn't seen anything specific to cleaning a washing machine.
I'm happy to report that Joel and I don't smell anymore!!!
It worked.
It has been a few months and we're still smelling clean and fresh.
I have since read that some people also use baking soda with it, but only for top loaders.  I didn't find it necessary but I guess it can't hurt.  Unless you end up creating a volcano.  😉
Tell me, did you know about this already?  Why would you keep something like that from me?  And what other awesomeness do you use vinegar for?