Happy, happy Monday!
I had an entirely different post planned for today, but yesterday I had an experience I just had to write about.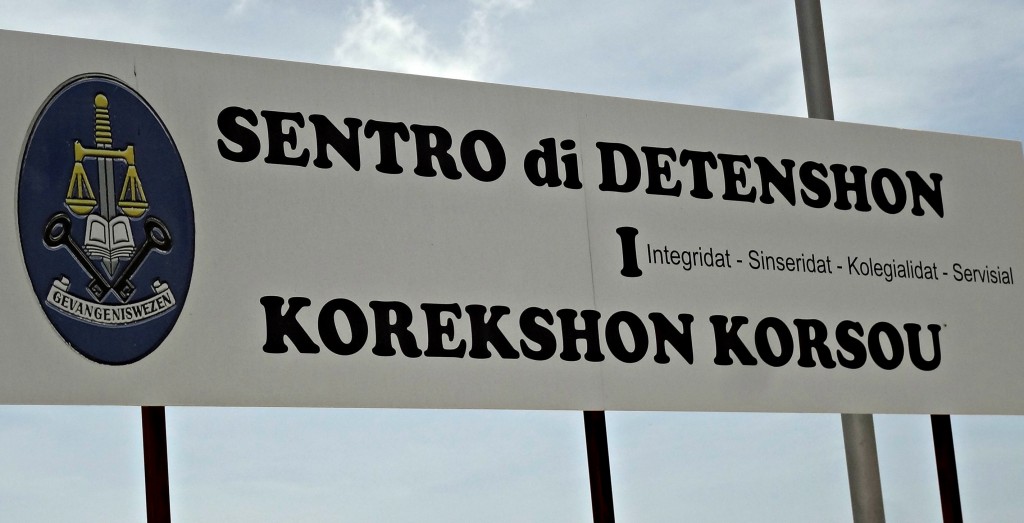 I went to prison here in Curacao.
To visit two young, 20 and 21 year old, girls.
It was one part overwhelming, one part intimidating, and all around kind of scary.
I think it's safe to say prison here in Curacao is not like prison in the US. Not that I would know.
And not that I can explain it. More … primitive maybe.
When I was making our appointment a few weeks ago and was getting the description of what to wear, the conversation went something like this:
Lady I was making the appointment with: You have to wear a shirt that covers your arms but it doesn't have to be long sleeves, long pants and no slippers, they have to be closed shoes.
Me: Ok, so no tank tops and no flip flops and closed toed shoes.
Lady: No, shoes closed around the ankle … in case you need to run.
***crickets***
Lady: Oh, and don't dress sexy.
Me: Ummm, ok.
And today, after a lengthy and confusing check-in process, when I was set free in the prison (quite the oxy moron) to find my way to the visiting room, one guard yelled after me "Don't worry, nothing can happen to you here."
Ummmm, for some reason that only made me nervous … and I picked up my pace … and was thankful for wearing my sneakers.
And for the next two hours I made conversation with strangers in prison.
I asked about their families and what they're studying in college.  They commented on the constant heat and the paper-thin mattresses.  We talked about the Olympics they had missed while in prison and places they've visited or have family in the US.
One of them explained to me how to play net ball.  The other mentioned that she had never even heard of Curacao before she came.
One wondered aloud how this will affect her criminal record in her home country.  The other got a sad look in her eyes when she explained that she was an only child and this was the first time she had traveled on her own.
And we hugged when our time was up.
And I couldn't help but think about when I was 20.
And living in Switzerland.
And … if you're the kind of person who has never made a questionable decision, you might not understand.
But man, I can only imagine how much I would have appreciated a friendly face if I was ever confronted with the situation these girls are in.
Not someone to judge. And question. And point out the idiocy of said decisions.
It's pretty clear they have the time on their hands to do enough of that on their own. Day in and day out.
That's why I went, really.
Because that's what I would want someone to do for me in the same situation.
And this is an experience that I will never forget. And am so happy I had.
And makes me so very thankful for my freedom.
And for compassion. And acceptance. And genuine efforts of kindness.
I don't know exactly what the girls did to end up in prison. And I don't know how long they will be there … they are awaiting trial.
But I do know that it made me feel really good to do something so simple for someone in such need.
And I'm happy to report that at no point did I 'need to run'. 🙂
So tell me, have you ever been to prison?  Either voluntarily or involuntarily?  Do anything a little out of your comfort zone over the weekend?
And if you weren't a reader back in January you might be interested in my 12 Days of Kindness.  Part 1 is here and Part 2 is here.  And anyone looking for an easy way to share some kindness can check out my Pass it on Project.
Kindness … pass it on.  🙂