I admit it, I really am spoiled.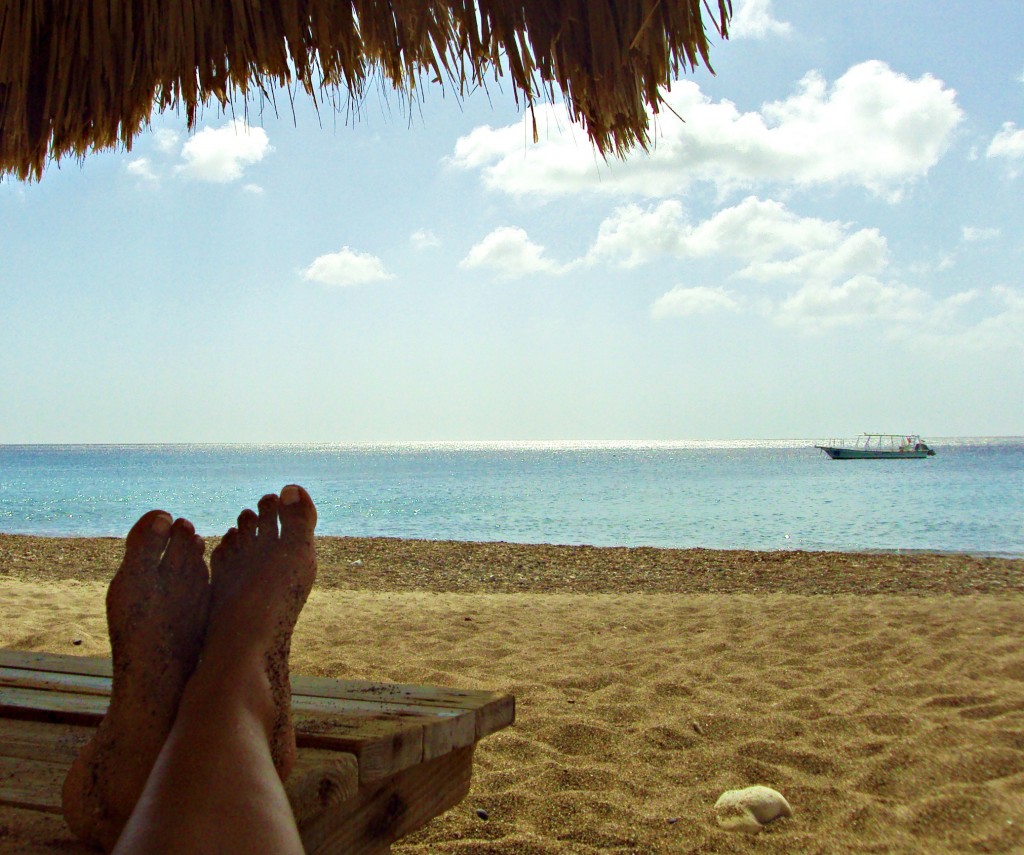 Living on a Caribbean island with all of the free time a girl could ask for really is just crazy talk.  Especially when I take the time to remember we were chin deep in 3 house renos just a few years ago.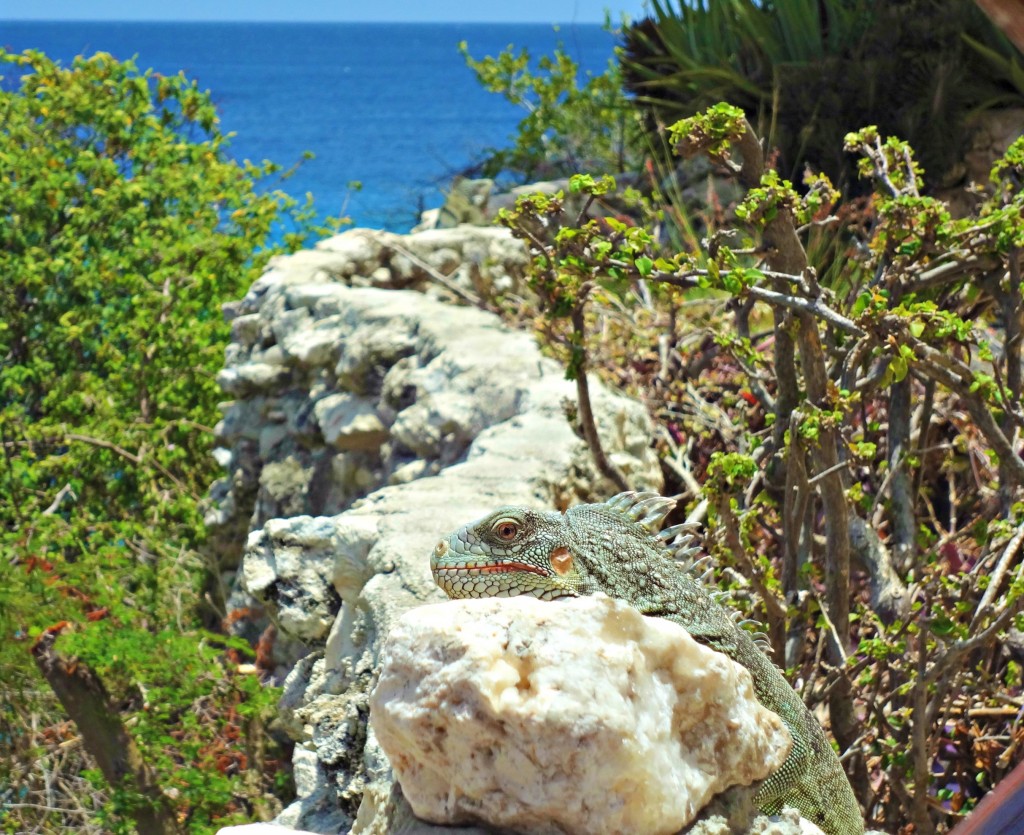 And to say that I am soaking. it. up. like there is no tomorrow is the understatement of the century!  Seriously!  And that's the 20th century.  The 21st century is young yet, there are sure to be many more understatement opportunities.  🙂
So, when I have the perfect excuse to play like it's 1999 on this here island, I take it fo' sho'.  And you will most likely find us at any of these spots at any given time…
Like chillin' at the top of Mt. Cristoffel, the highest peak in the whole of the Netherlands at an impressive 375 meters.  😉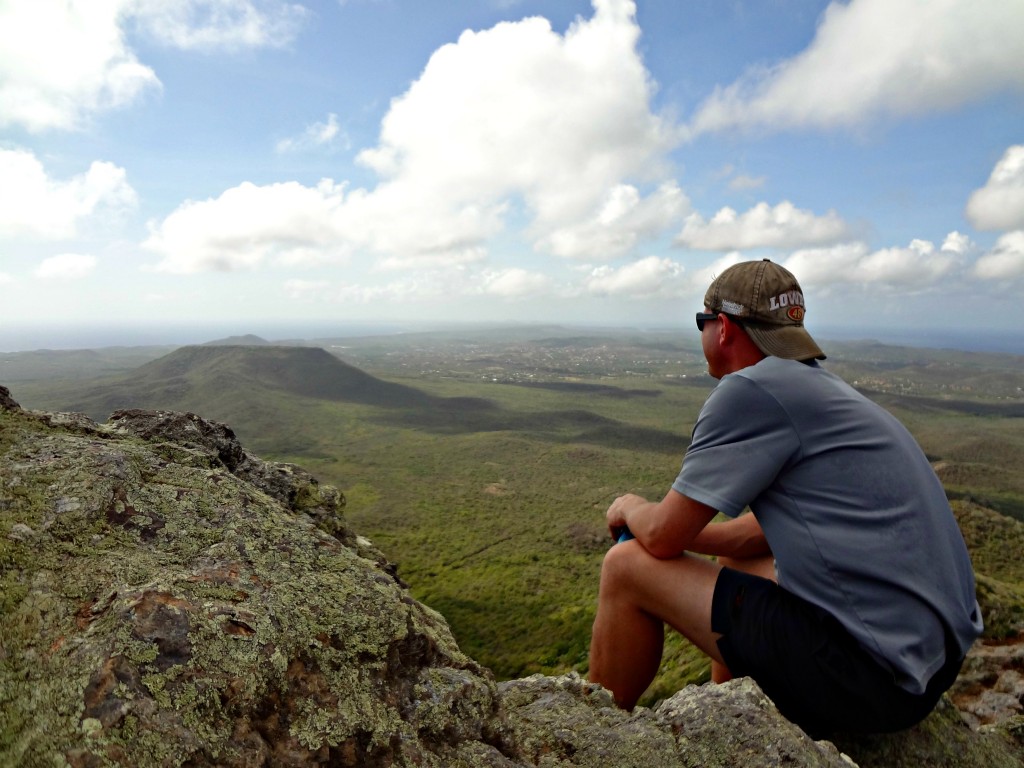 Which is sure to be followed by a stop at one of our favorite local beaches, Playa Forti.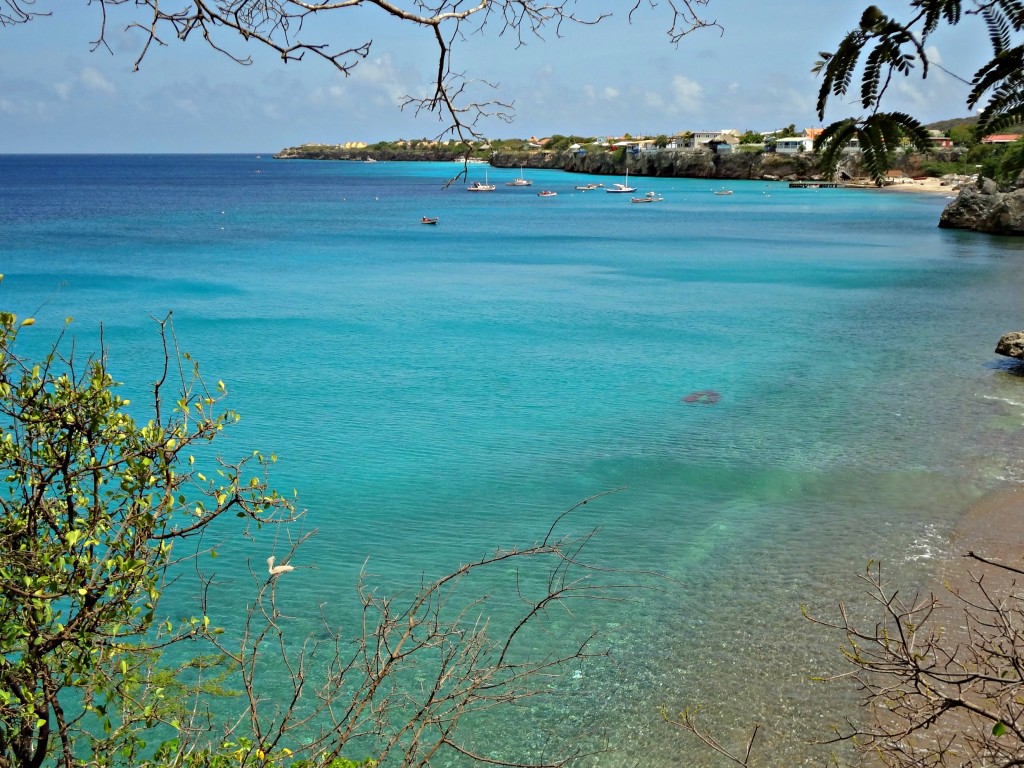 Where we enjoy the views for just a quick sec …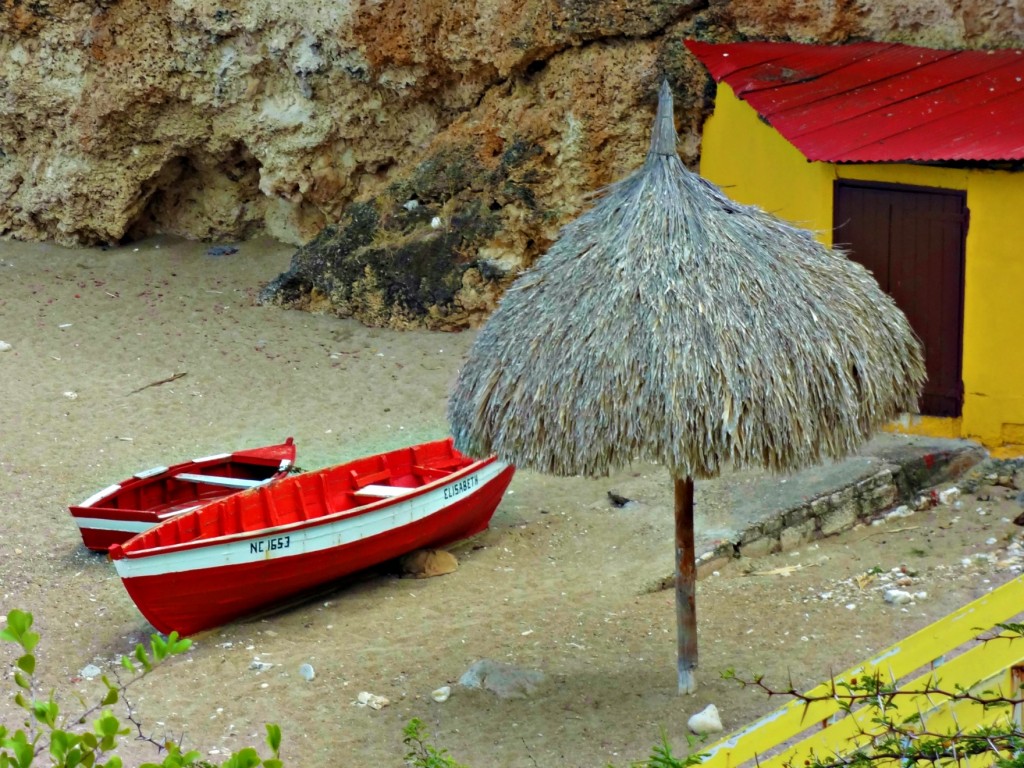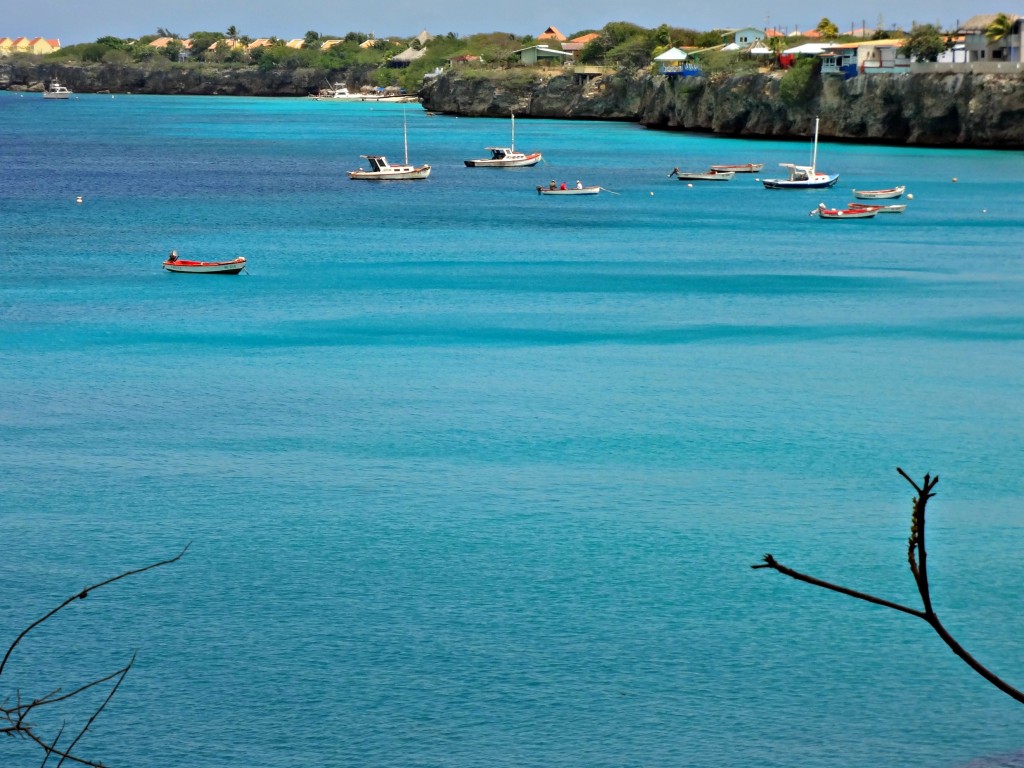 … before we jump the 43 feet into the clear blue sea.  See how I switched from metric just to mix you up a bit?  😉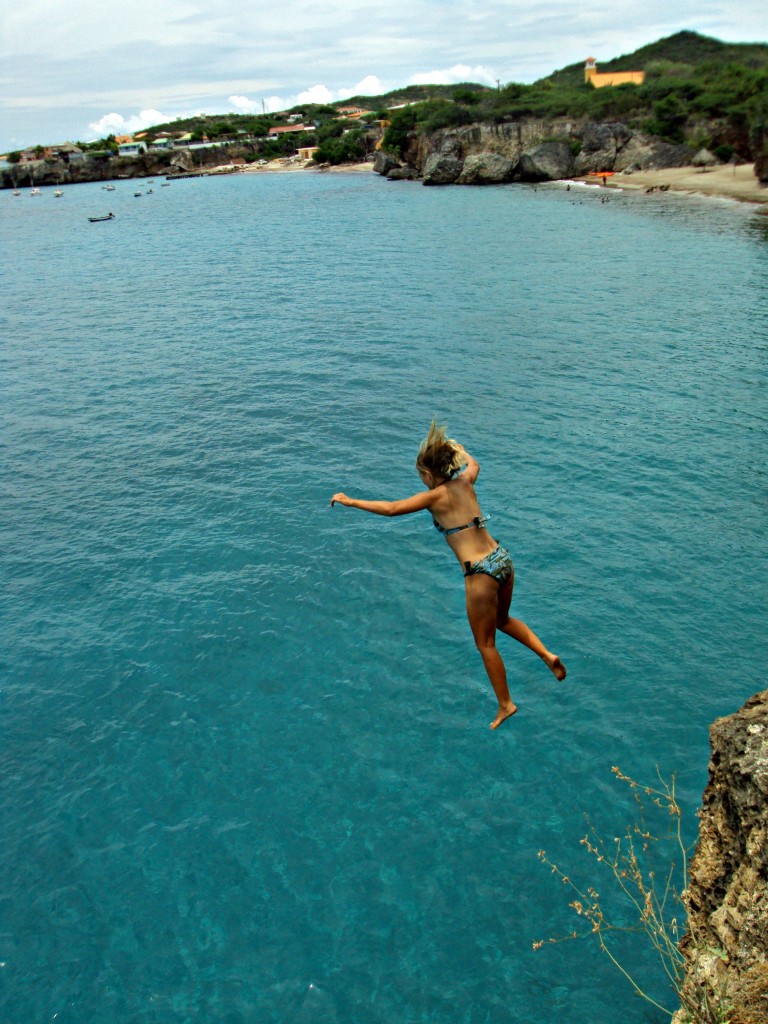 And, as our visitors who have joined us for the jump can attest, it takes MUCH longer to hit the water than you think it's going to.  Like, you hold your breath, then realize you haven't hit yet.  So you take another breath, and realize you haven't hit yet.  Then you check out the view because you still haven't hit yet, and really, what else can you do at this point?  And then you hit.  🙂
And after the plunge we often do some snorkeling at Playa Lagun.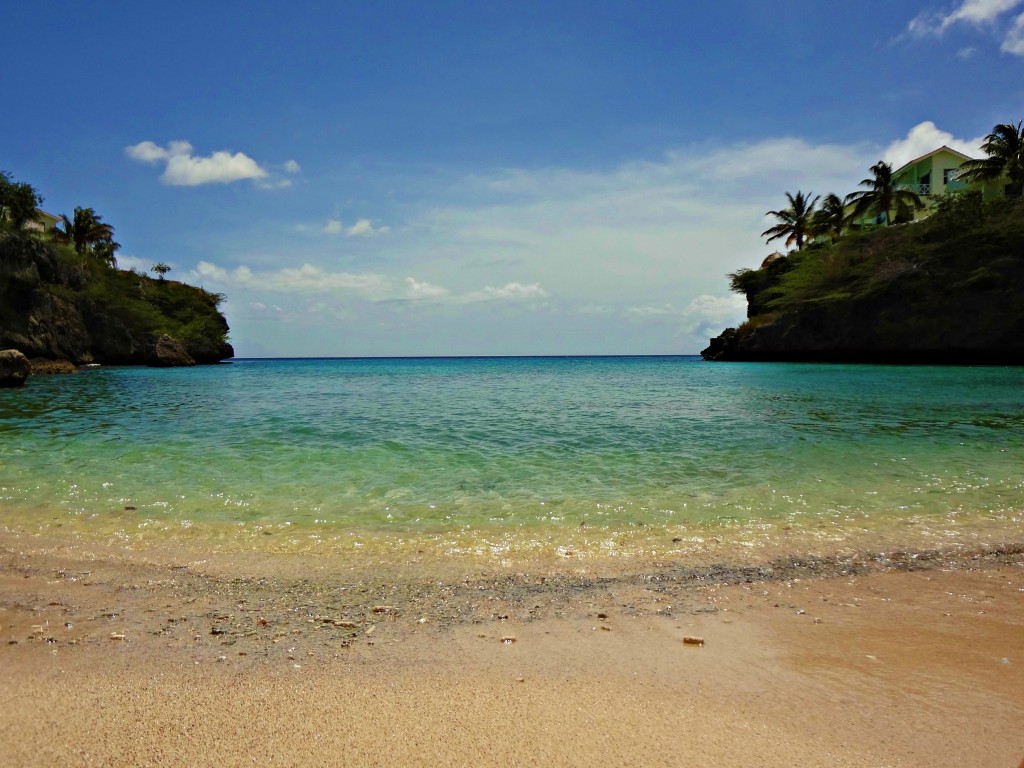 And then relax at their beach side bar for a few cervezas.  Where we totally got creeped up on by this guy.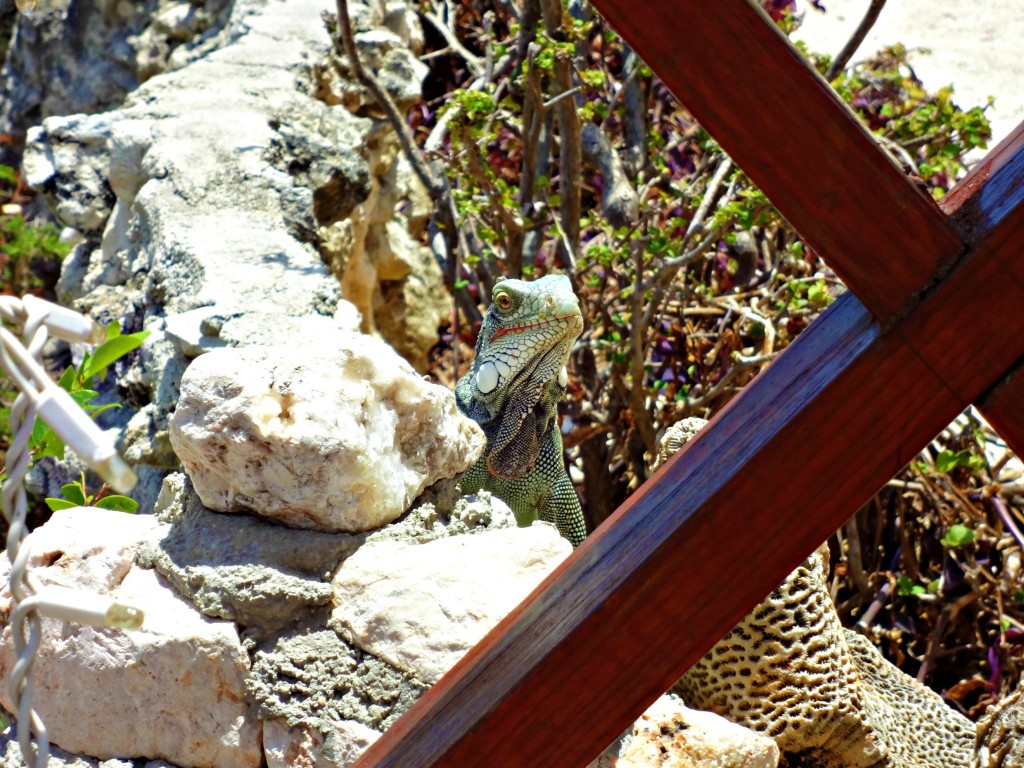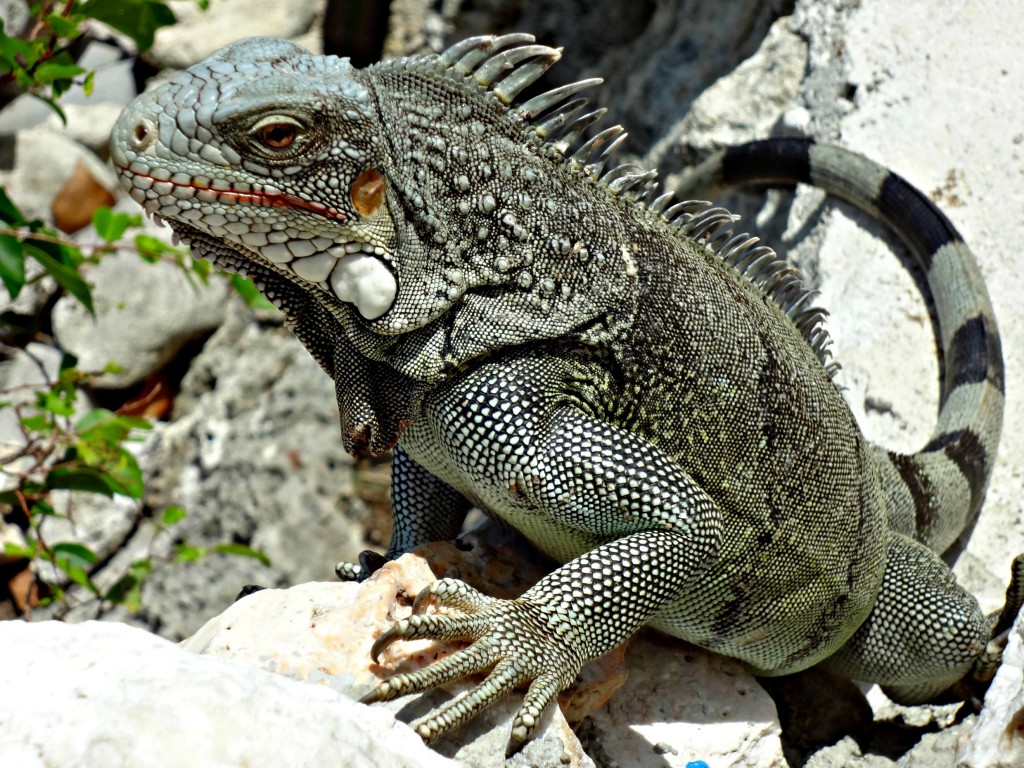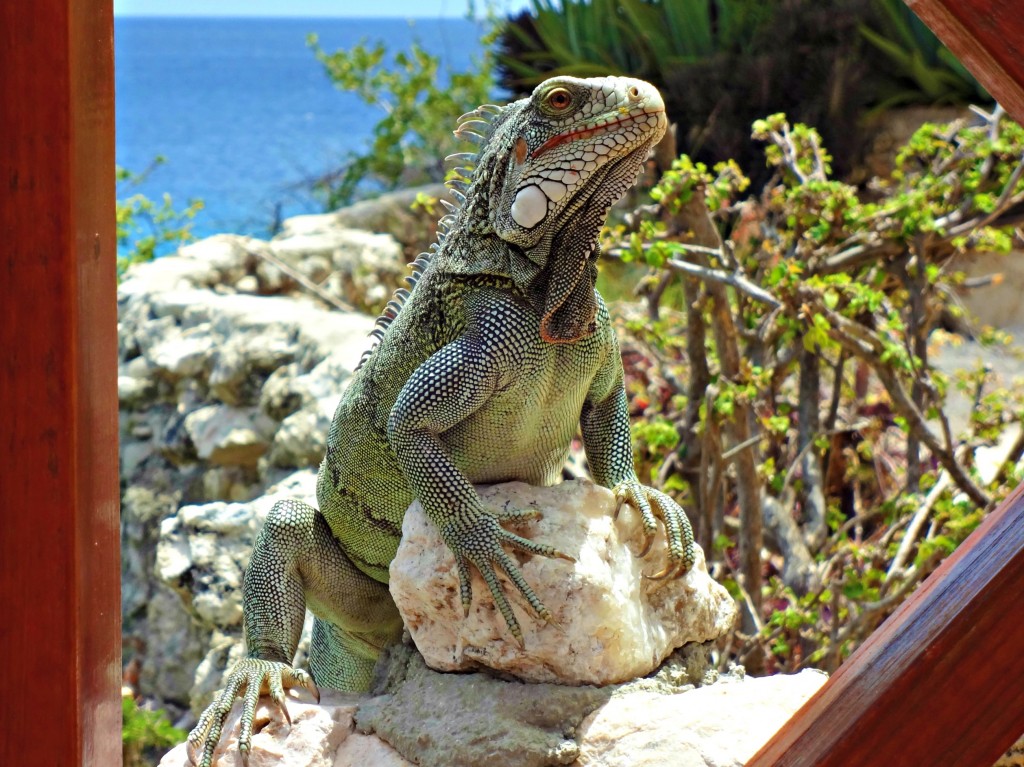 Look at that back foot making it's move …
And the day wouldn't be complete without a stop at Landhuis Daniel for a Dutch pancake. Which somehow I didn't take a picture of.  🙁
Picture it, it's thinner than a typical American pancake, thicker than a crepe, and as big as a regular size plate.  You can order it with anything on it, I get apple and bacon, Joel gets bacon and cheese, we've tried tomato and pesto, too.  And you eat it with powdered sugar and Dutch syrup, which is a little thicker than American syrup, but not as thick as molasses.  This is beginning to sound like a game of 20 questions.  Is it bigger than a breadbox?  🙂
I know, it sounds gross but it's total awesomeness.  Really!
Oh, and, as a side note, living outside of the US, I am a total convert and think the world should be metric, it just makes sense.  And as another aside, the world IS on the metric system … just not the great ol' US of A.
I hope you all have a wonderful weekend in your land of yard sticks and thick pancakes with Maple syrup.  YUM!  🙂
To check out previous foto fridays you can go here, here, and here.