Happy Friday y'all!
It's no secret that I have a love affair with these ladies.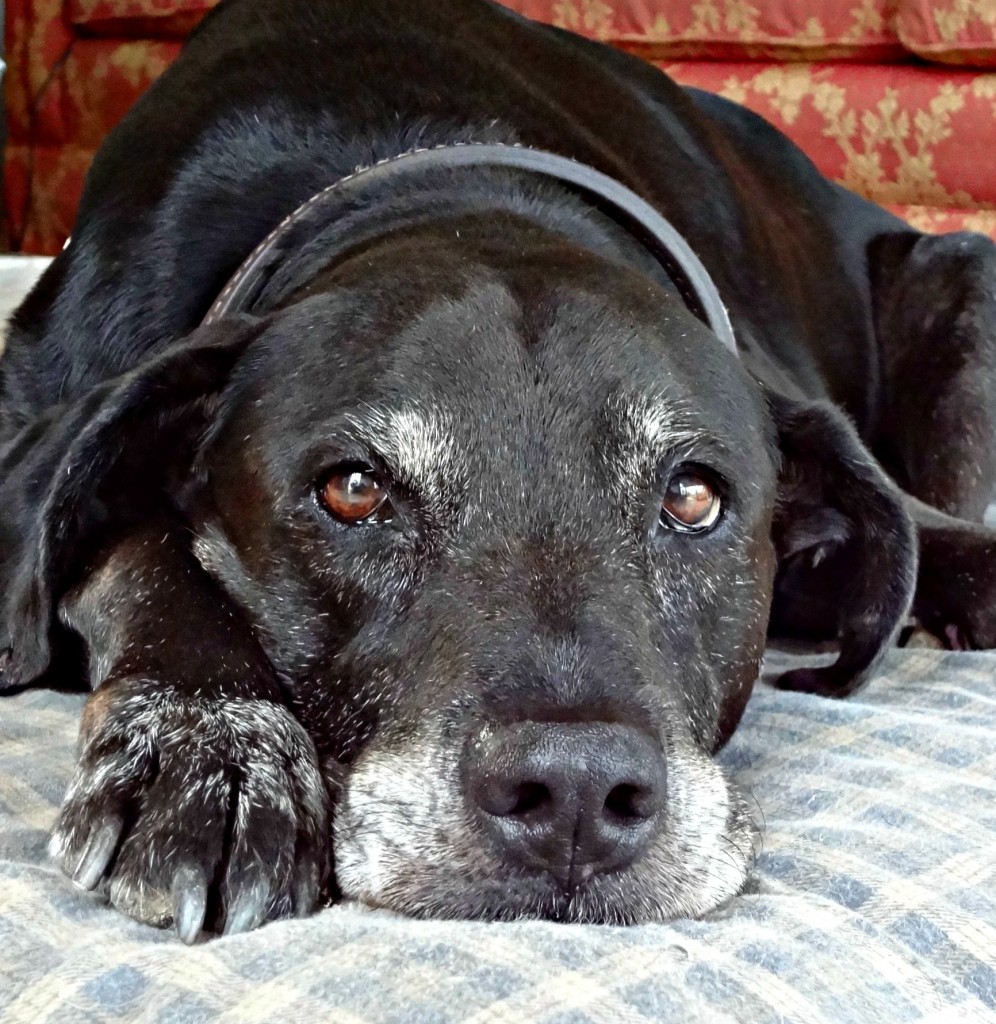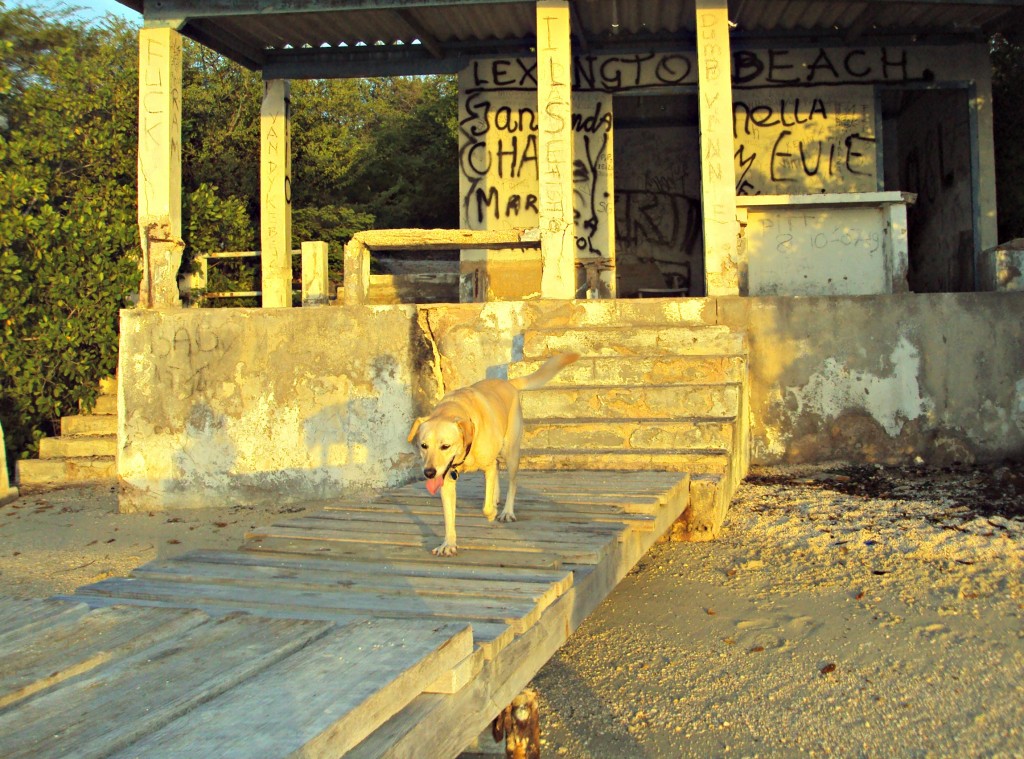 We got them both at 8 weeks old and they really are my best buds.  Mico will be 10 this year and Marley turns 11 in July.  And to say that I am dreading everything that comes with watching them age is an understatement.  Deep sigh.
One little bit of random island information is that there are A LOT of dogs.  Street dogs, stray dogs, house dogs, you name it. But, it's not common at all to put your dog on a leash and go for a walk around the 'hood.
But the girls and I, we've never really been common, so we take our daily stroll and attract quite a bit of attention.  I brought my camera along one day to try to capture some of the craziness.
This little guy has a much bigger counterpart that would not hold still long enough to be photographed.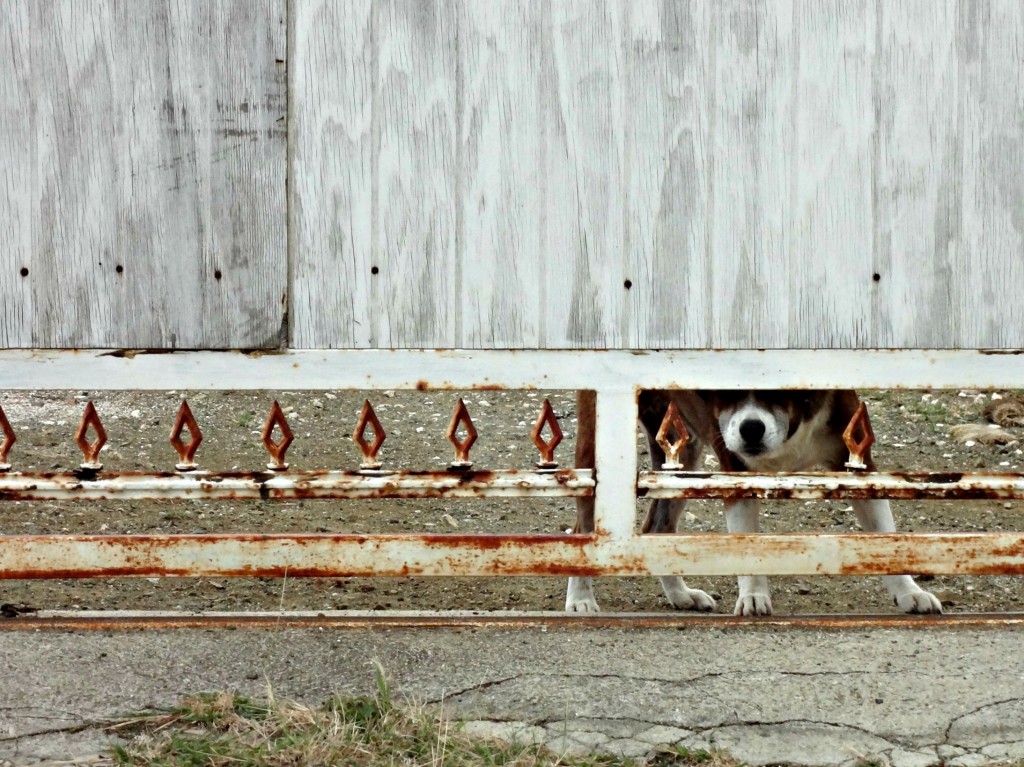 These two look pretty intimidating, but are just big softies.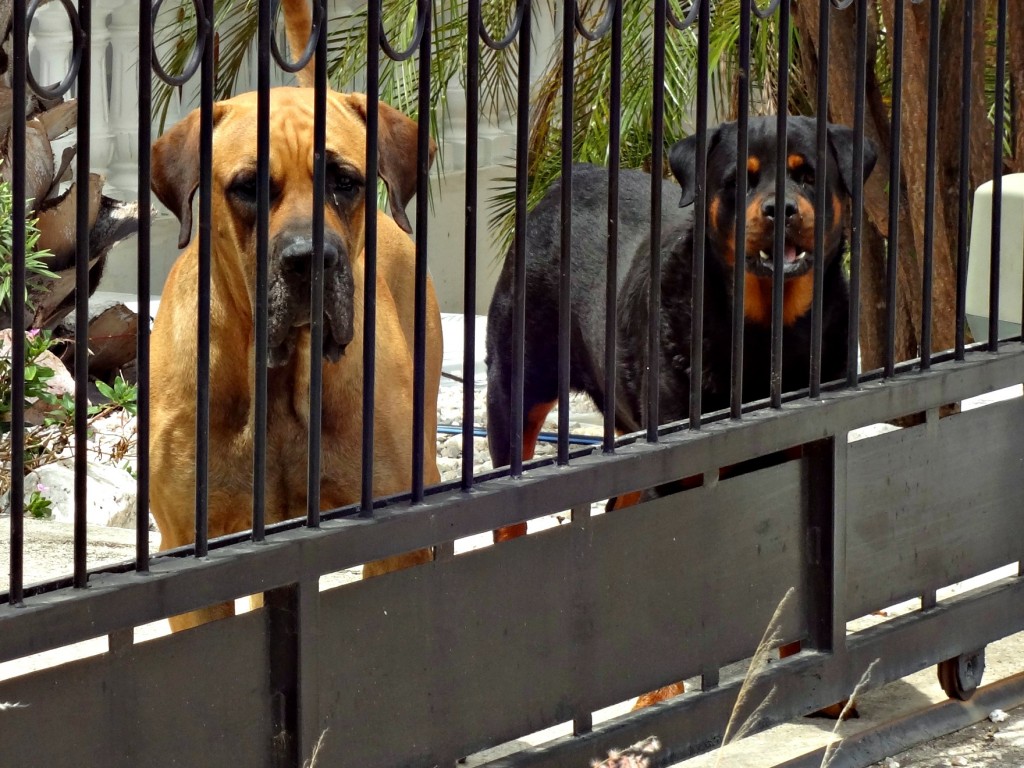 This one just cracks me up.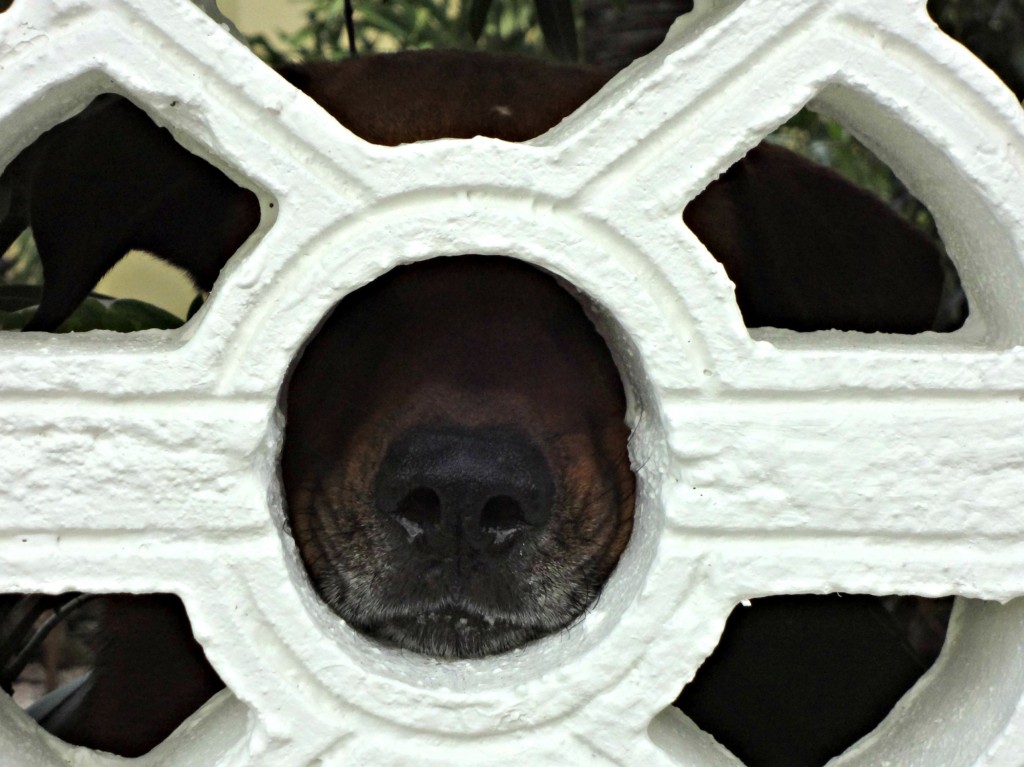 If it looks like this guy is growling at us, it's because he is.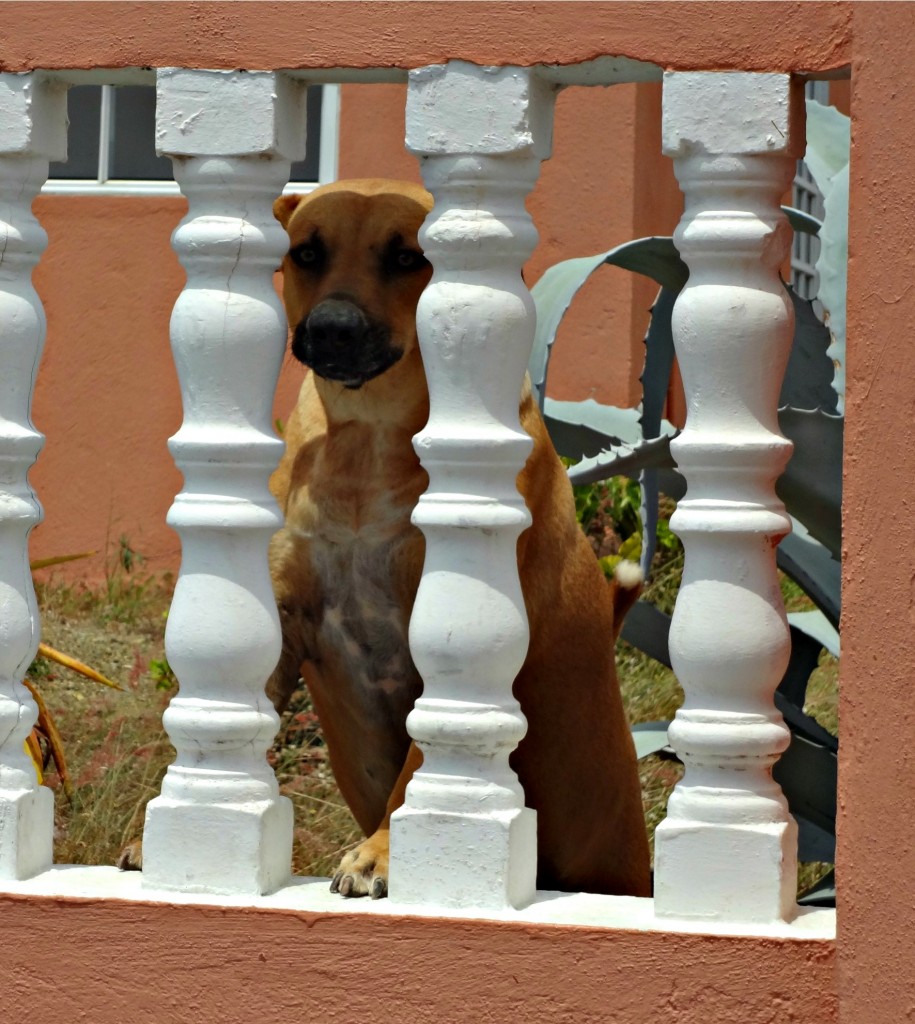 I love the dopey dog look here.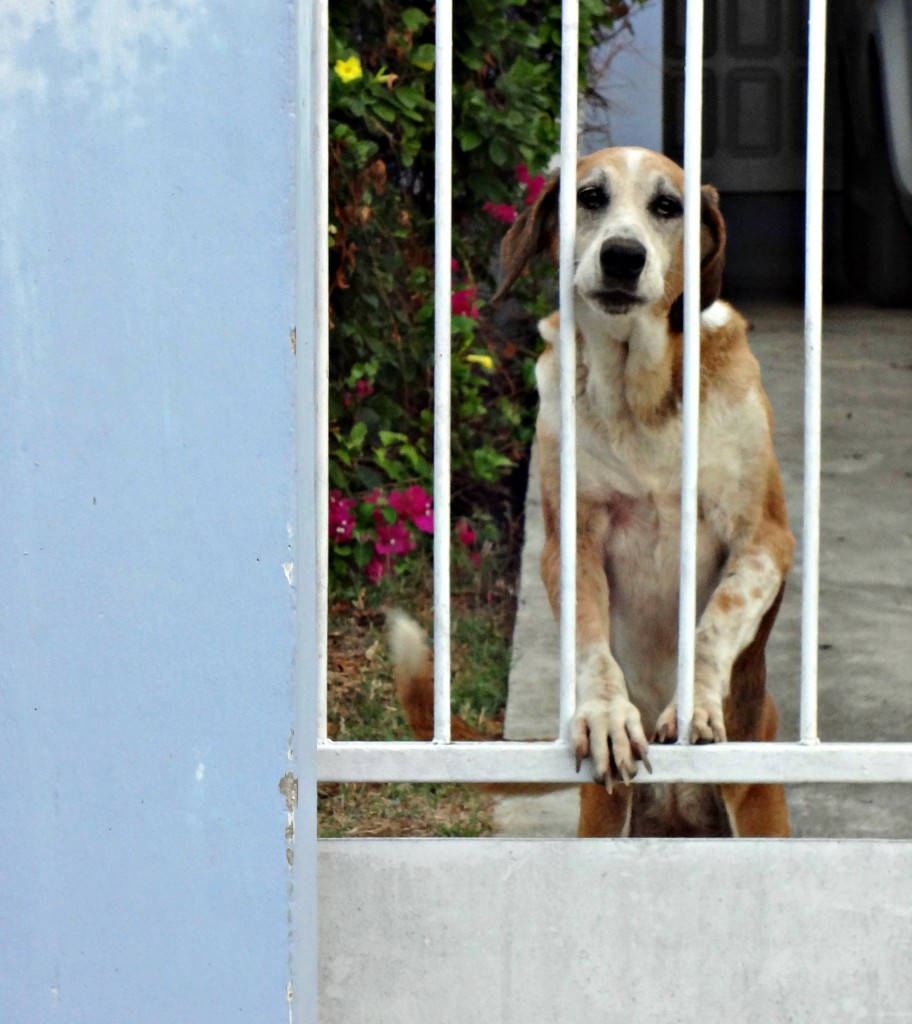 This white puppy is a new addition this week, too cute.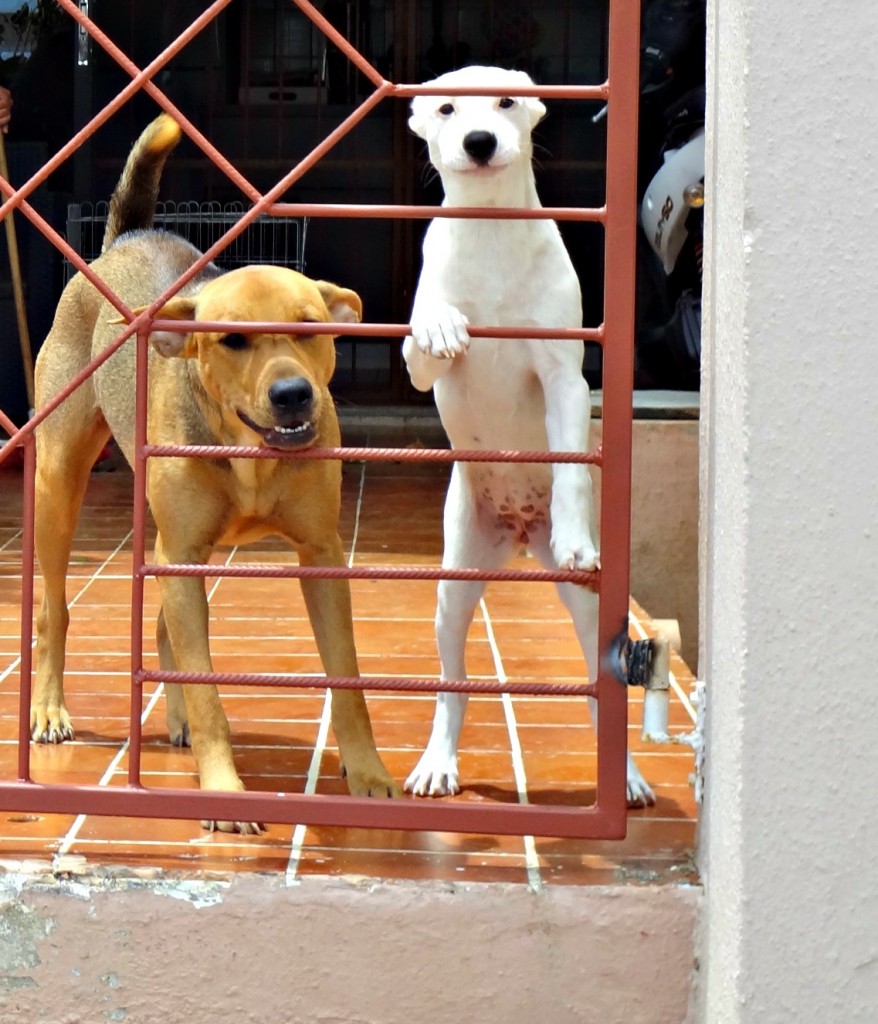 This guy is always laying in wait as we approach and then he runs up and down along his fence barking his lungs out.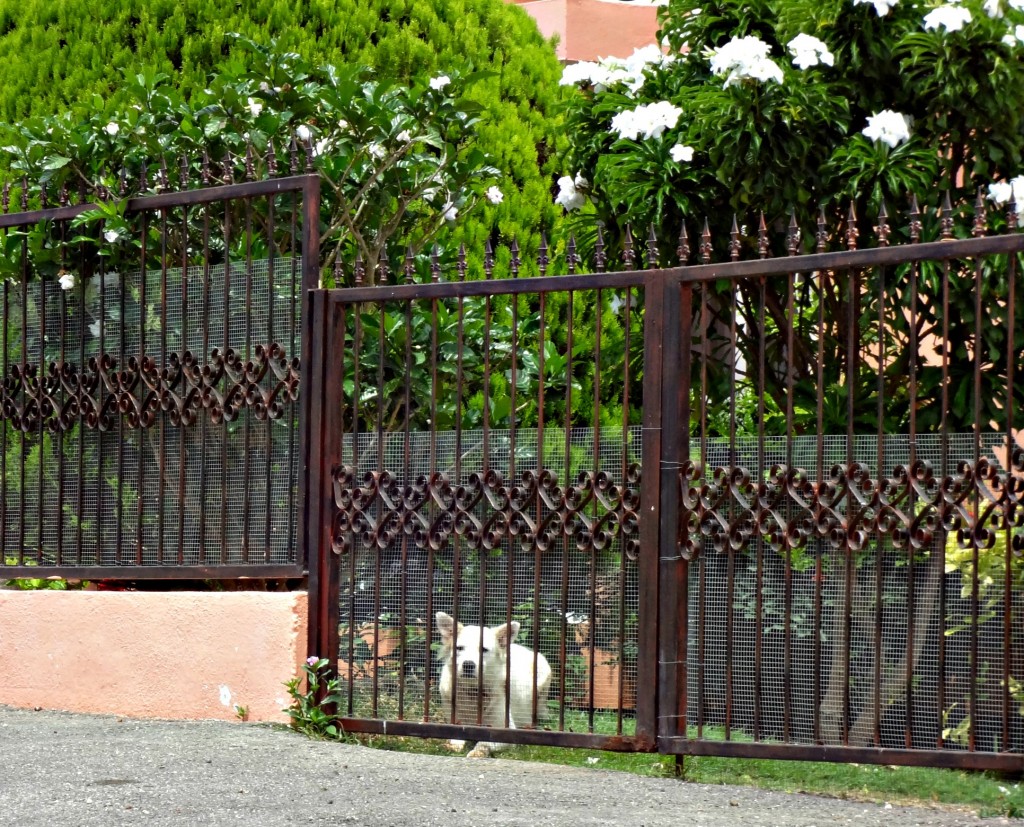 I think this guy is a little crazytown.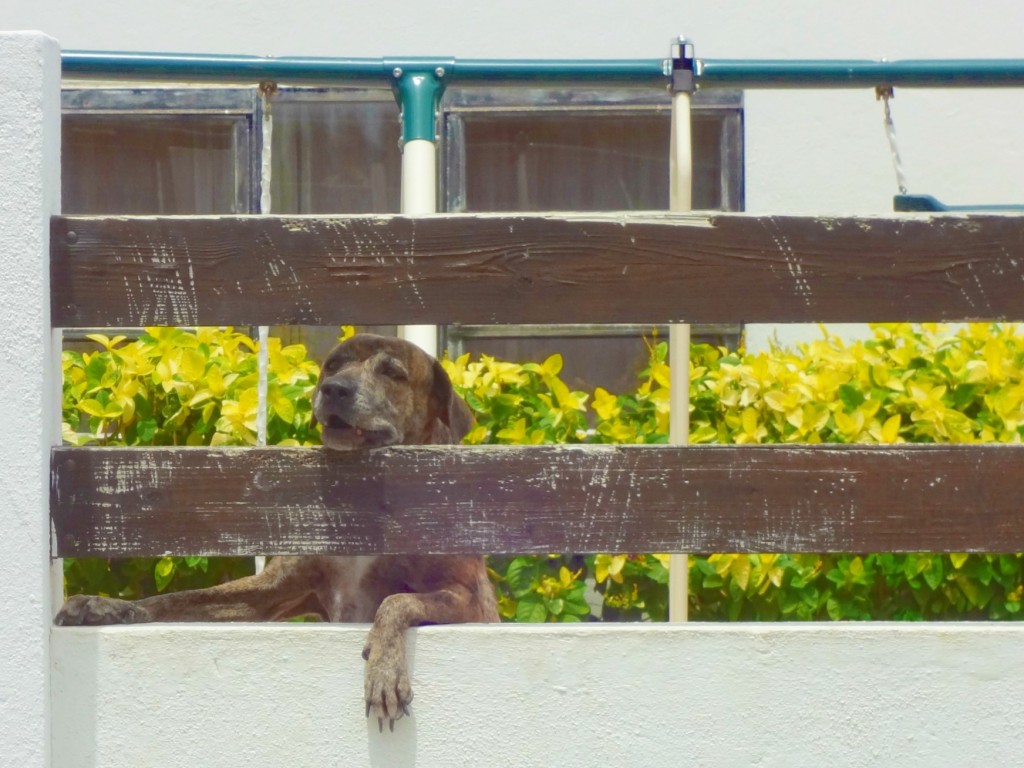 One curious observer with one barking betty.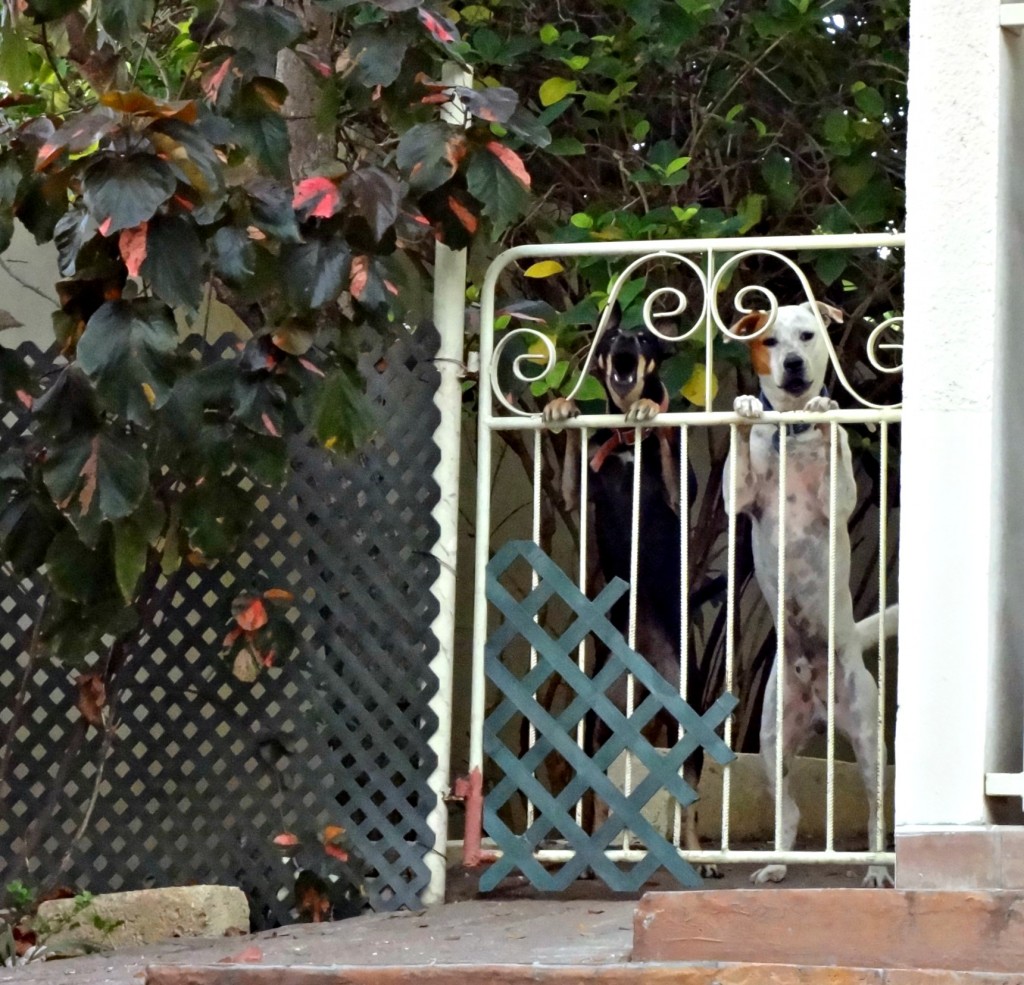 And then our neighbor's cuties.  Katja and Kate.  I told you all the story of our neighbor and her dogs during my 12 Days of Kindness.  She has since moved out and a wonderful couple has moved in with these two, super friendly and cute pups. Doesn't Katja just look like she's asking my girls "can't I please just come with you?".  Adorable.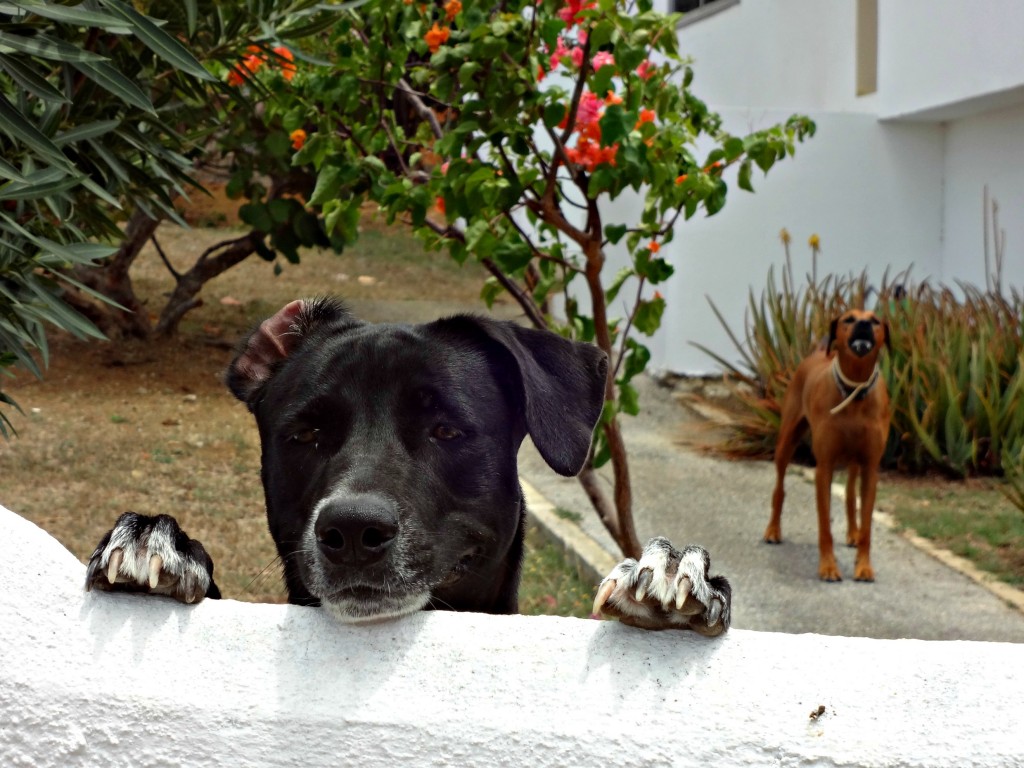 I hope you enjoyed the walk.  Have a wonderful weekend.  Do you have anything fun planned?  We have friends visiting, so that means we get to pretend we're on a Caribbean vacation, too.  And I'll be sure to do it with camera in hand.  Should be fun.  🙂