Over a month after vacation is the right amount of time to post the pictures, right?!?
Yeah, sorry about that.  :/
And thank you to everyone who has repeatedly requested the pics.  It's nice to know you want to see our random take-aways from our little worldly excursions to sometimes obscure places. 🙂
And this time around I was armed with a few new tools.  You know about the new camera we bought in August, but I didn't tell you that I had also been studying up a bit.  A little refresher course on some photography basics and then a little more advanced photo mumbo jumbo in the form of e-books.
Specifically, these e-books from Kristen Duke Photography.

Both of these books print out in a convenient 4×6 inch page size … perfect for stashing them away in your camera bag for continual reference.  And trust me, you will want to do just that!  I have found the info I learned in these two little books invaluable as I continue to learn and experiment with my photography skilz.  🙂
Say NO to Auto is the perfect book for anyone ready to take that first step and get your camera out of Auto mode.  Kristen gives easy to follow instructions on how to find the appropriate buttons on your specific camera, great insight into aperture adjustments (which I loved since I'm all about adjusting my aperture these days) and breaks down the 3 basic steps to understanding manual mode.
If you feel like you have that all under control, Get Focused is the e-book for you.  This is the perfect follow-up for those of us who are working in manual mode, and now need an understanding of how to make our photography more creative and unique. Kristen shares 12 of her personal tricks for creating memorable photographs.
I was able to give Joel a few ideas I got directly from Kristen's Get Focused book to get this neat butterfly picture on one of our rain forest hikes.  Who knew rain forests were so dark?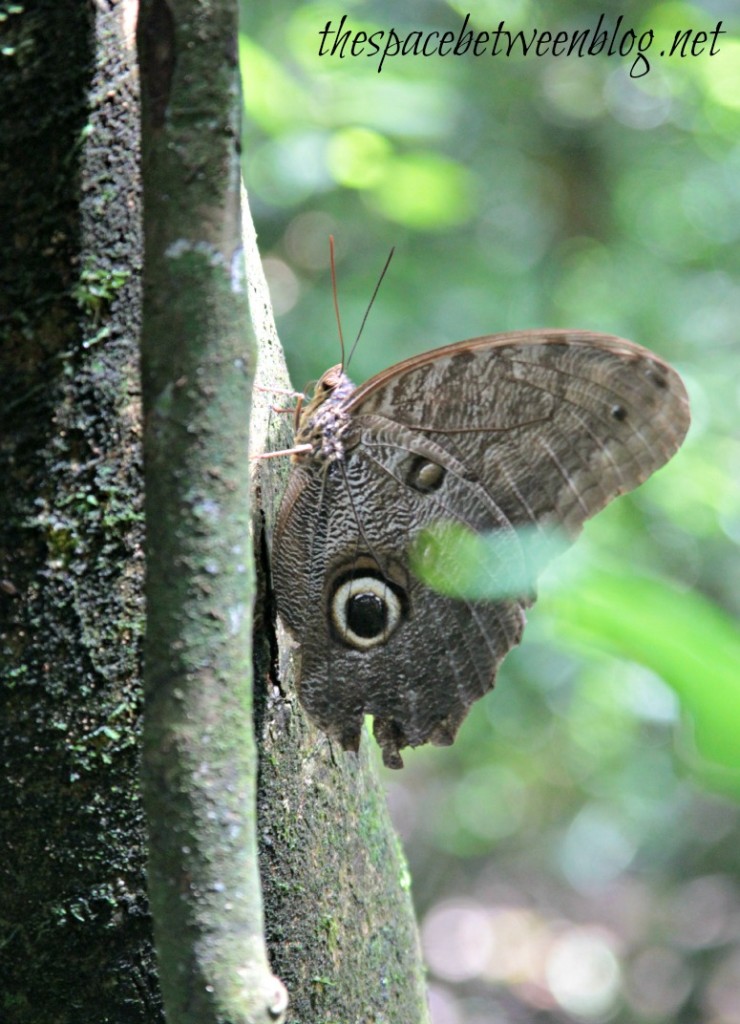 Keep in mind we're just beginners, and I had just started to use the new tools I learned from Kristen Duke, but here are a few fun memories from our recent trip to Costa Rica.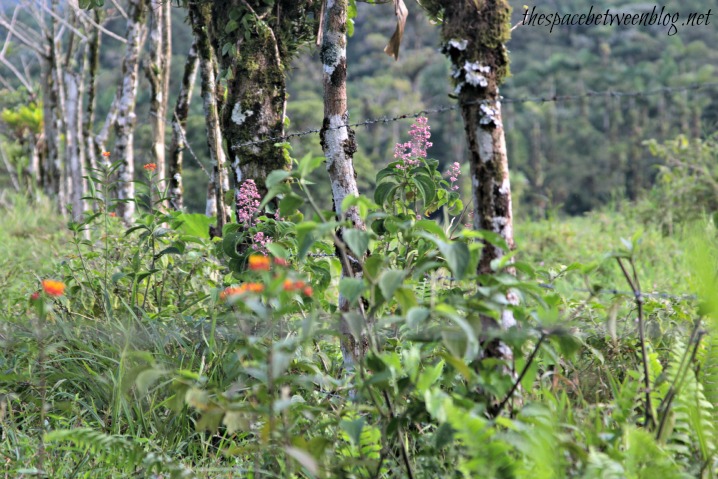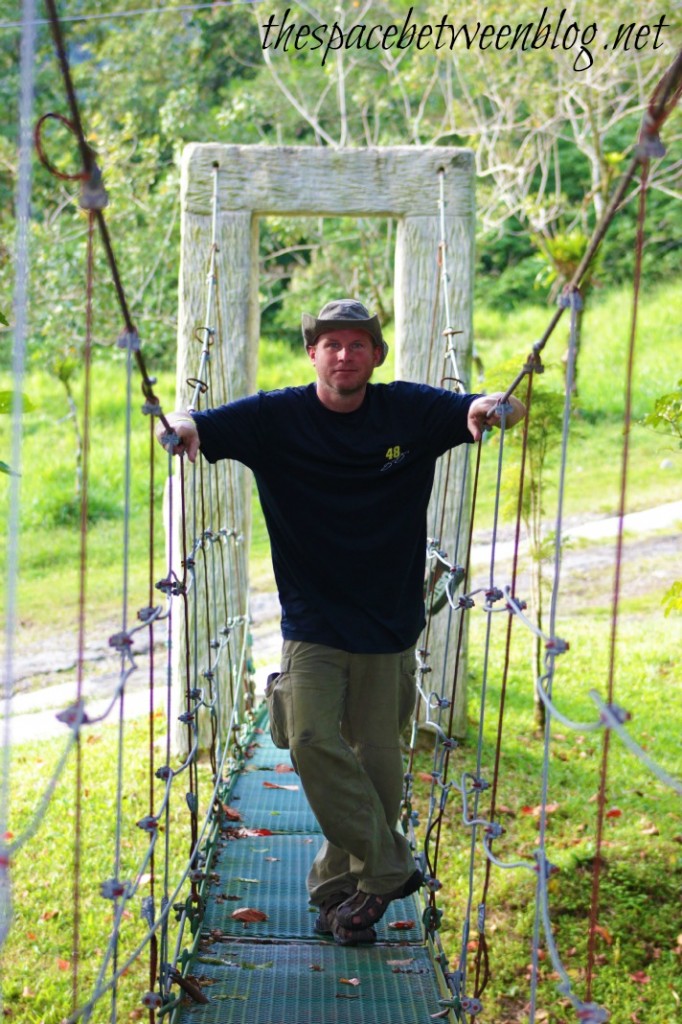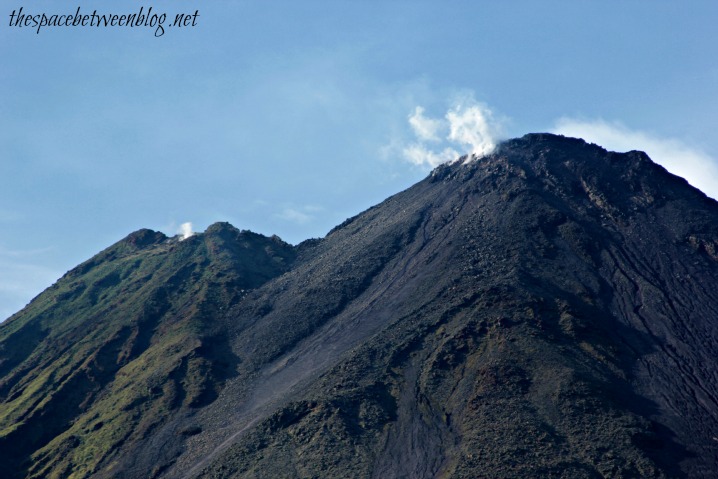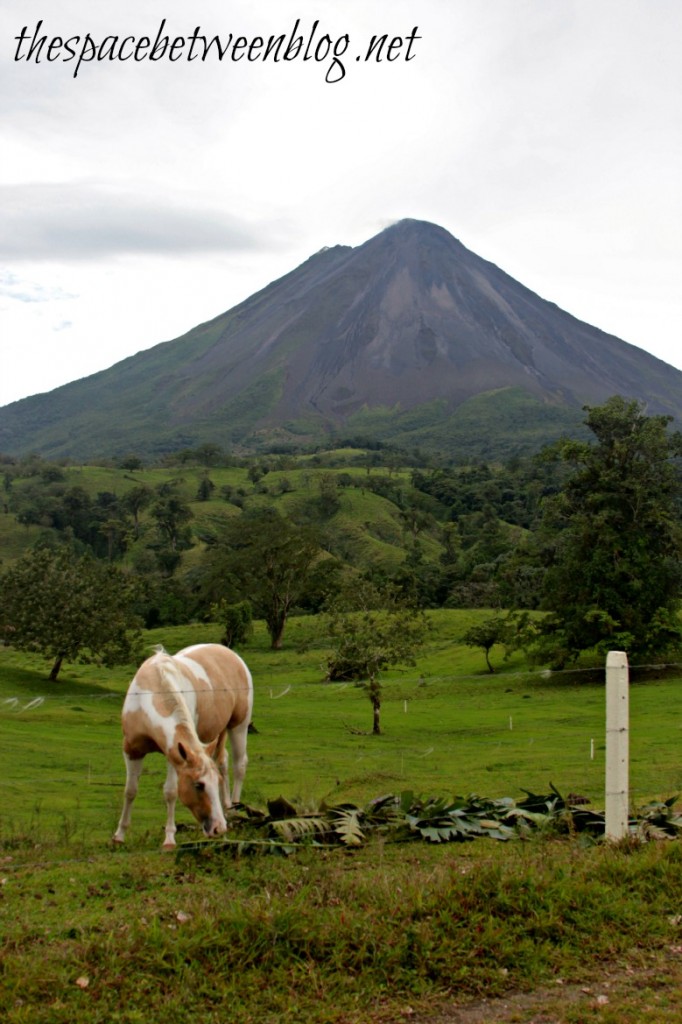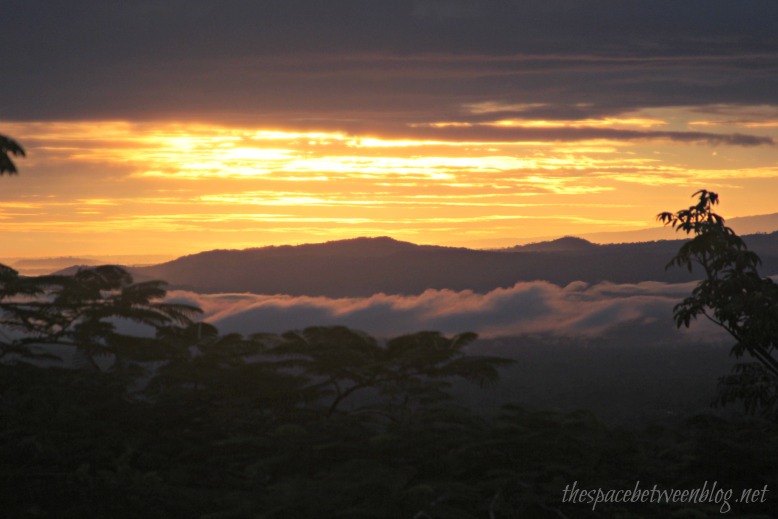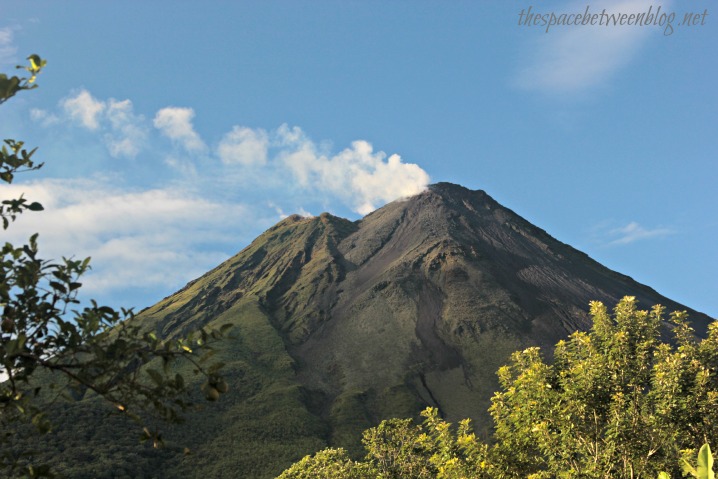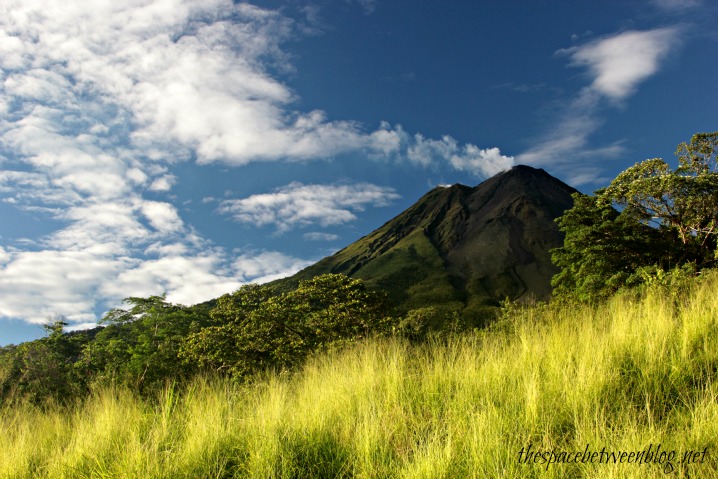 We were clearly enamored by the Arenal Volcano.  For the 3 days we were in the area we were lucky to have gorgeous sunrises and mostly clear blue sky days.  She was a sight to see.
Then we headed to the north west coast and enjoyed more hiking and a few waterfalls.  The fab moving water pics are all courtesy of my artsy hubby.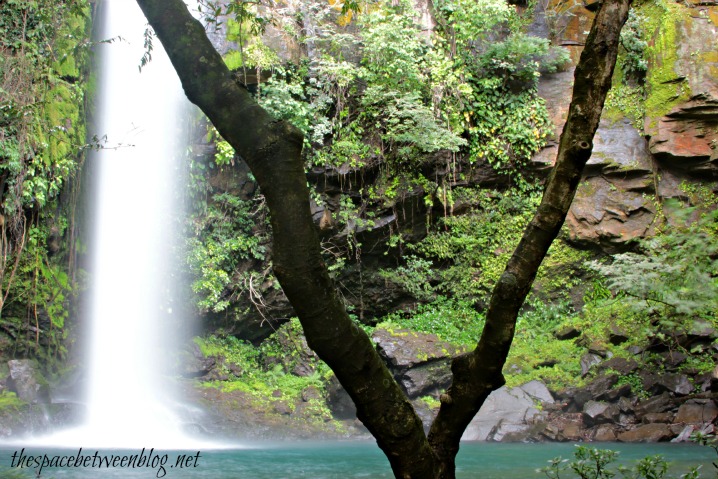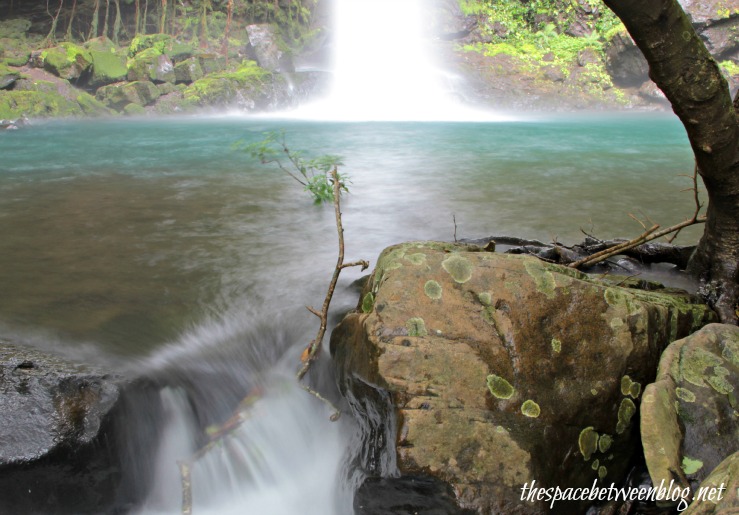 And to give some perspective on the size of the waterfall, this photo can be considered a "where's Joel?".  🙂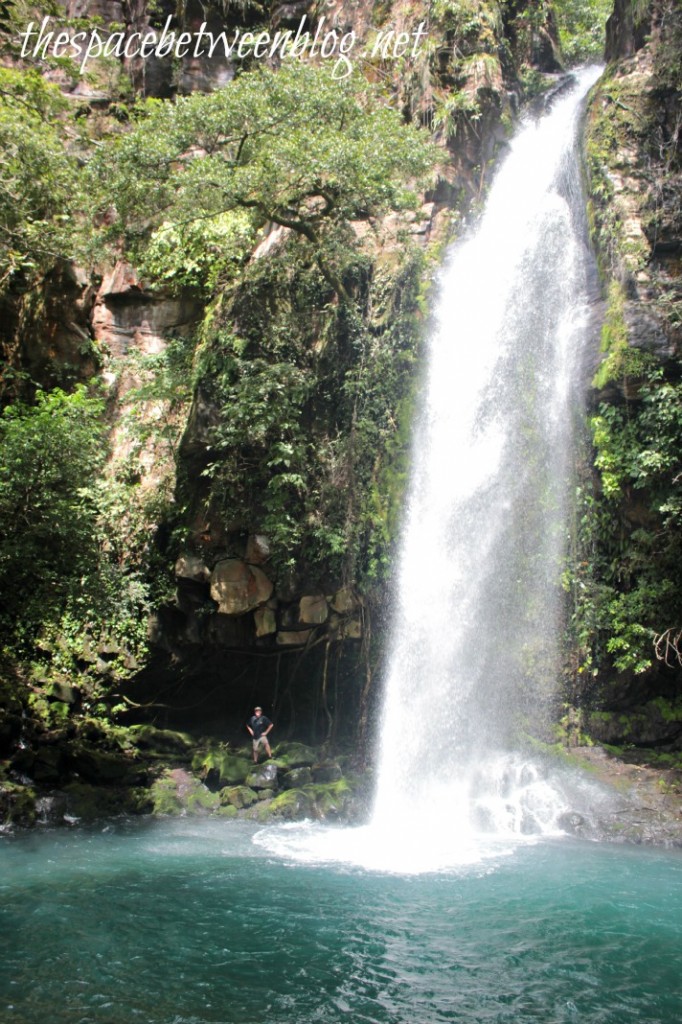 I know this next pic is blurry, but I just love the totally chillin' monkey pose.  And the round belly.  🙂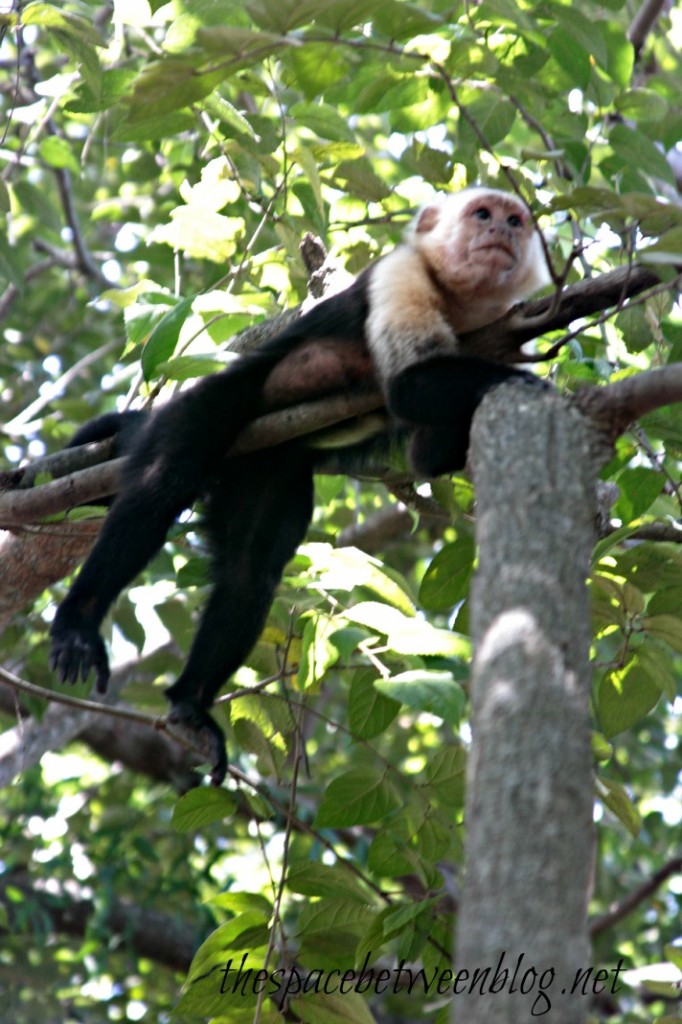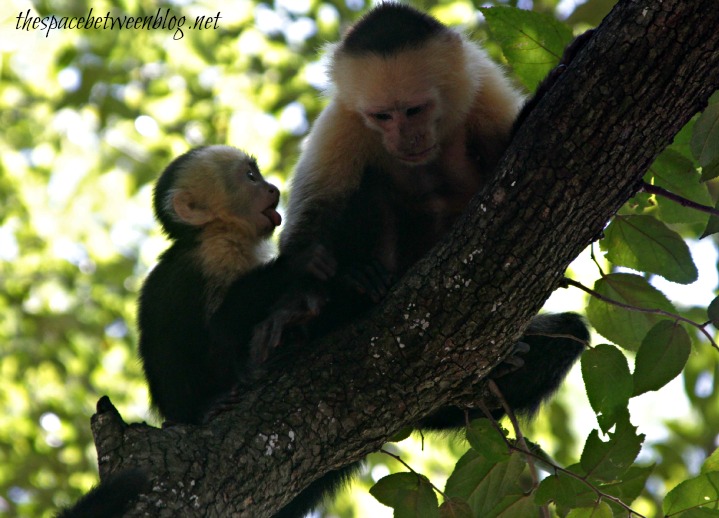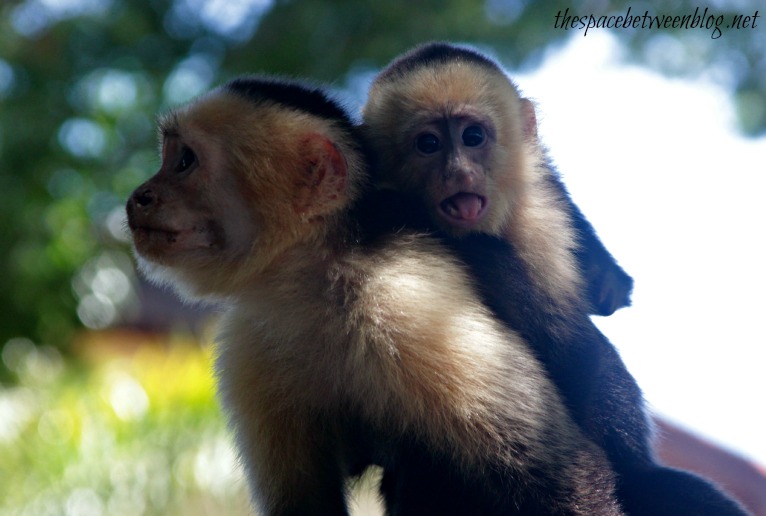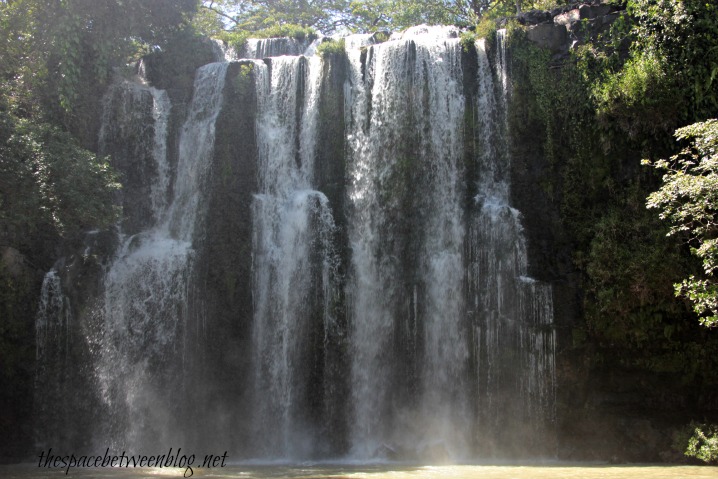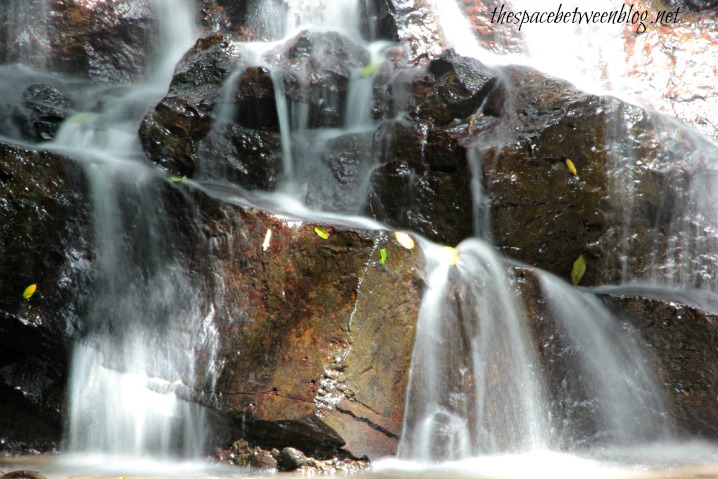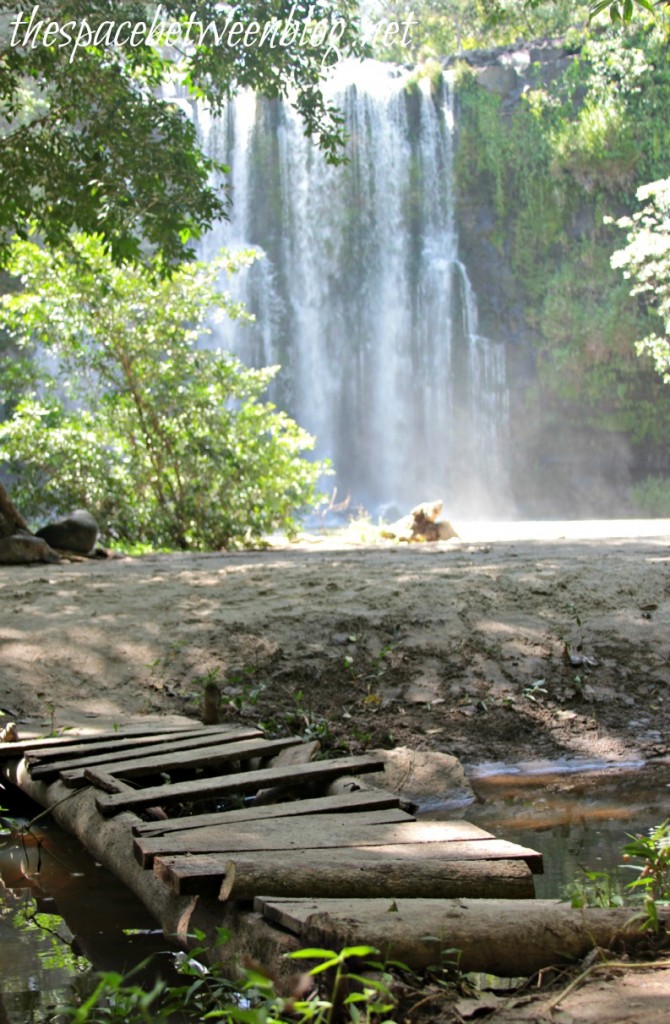 And one sunset shot from Monteverde.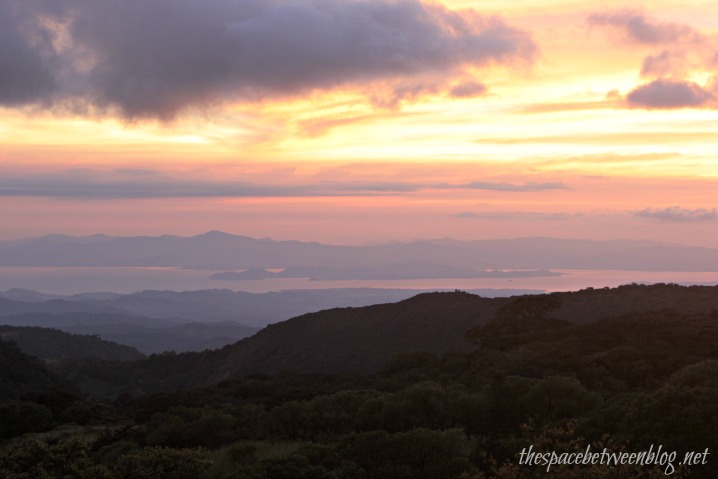 Now, head on over to Kristen's to get a closer look at her e-books.  They are only $10 and $12 respectively and you will definitely get your money's worth, that is for sure!
I hope you enjoyed the little look back at Costa Rica.  You can find all of the 'foto friday' series posts here.
*This post contains an affiliate link and I was given the photography e-books to blog about but the opinions expressed on this here blog are always 100% my own.  You can check out my disclosure page for more info.