Well, hello there!  We had such an awesome time on vacation last week! Don't you just love vacation? No matter what, there is just something about being able to do exactly what you want to do all of the time that is just the best!
If you're a Facebook fan, you know our first dining experience of choice was Sam's Club pizza.  Do you guys love it, too?  We LURVE it!  We also got our cravings satisfied for PF Chang's, American pancakes and loaded nachos.  Yes, this girl came home with a little more jiggle to my wiggle.  🙂
Before we headed to Key West for the weekend we spent a few days chillin' around Miami and enjoyed these views from our hotel.  The first one got us laughing at ourselves as we kept saying – 'oh, it's so nice to have a view of water and palm trees'. The irony!  🙂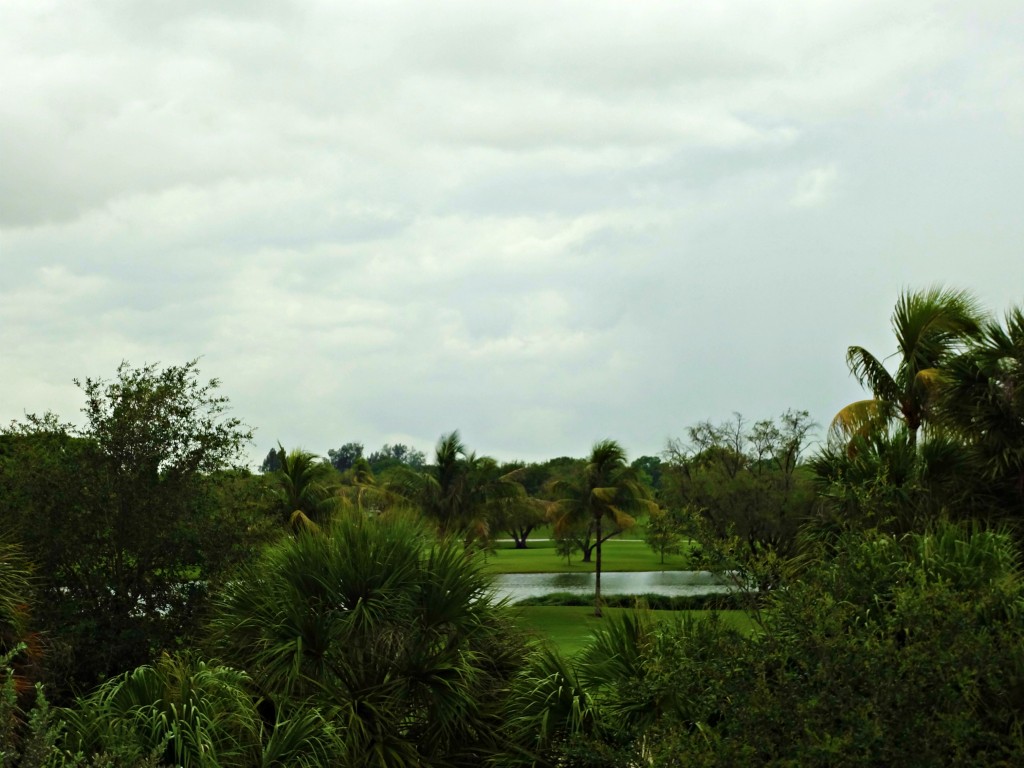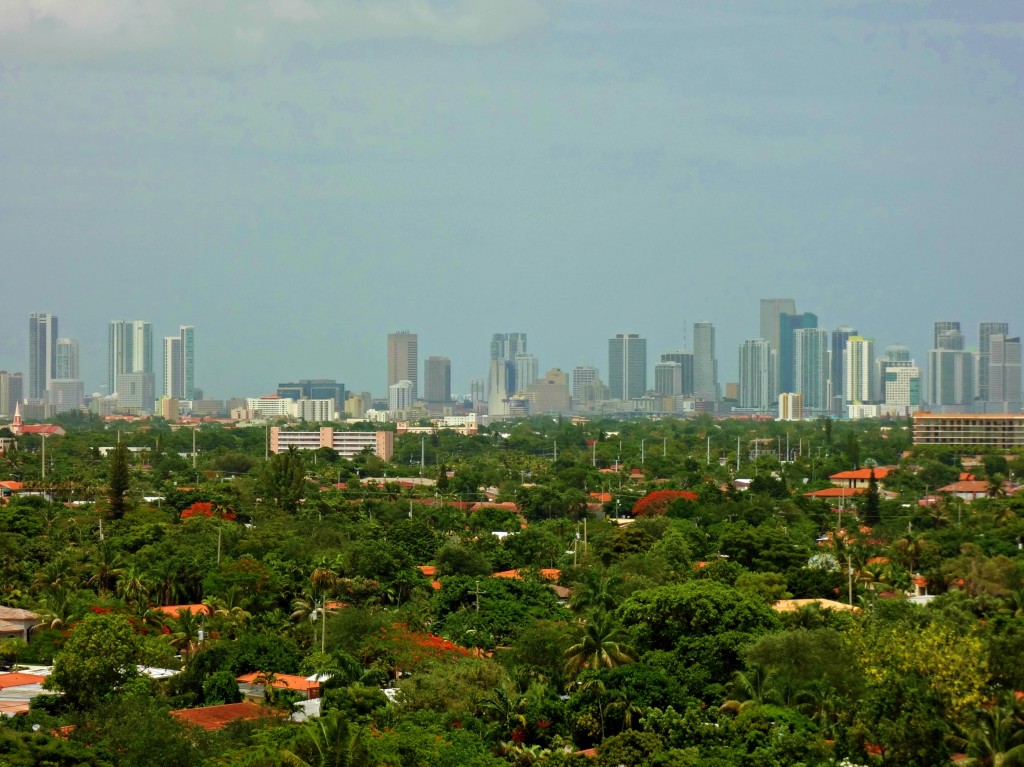 I loved this lampshade.  Not necessarily the print, but it gave me an idea to stencil a lampshade and then put an almost sheer fabric over it.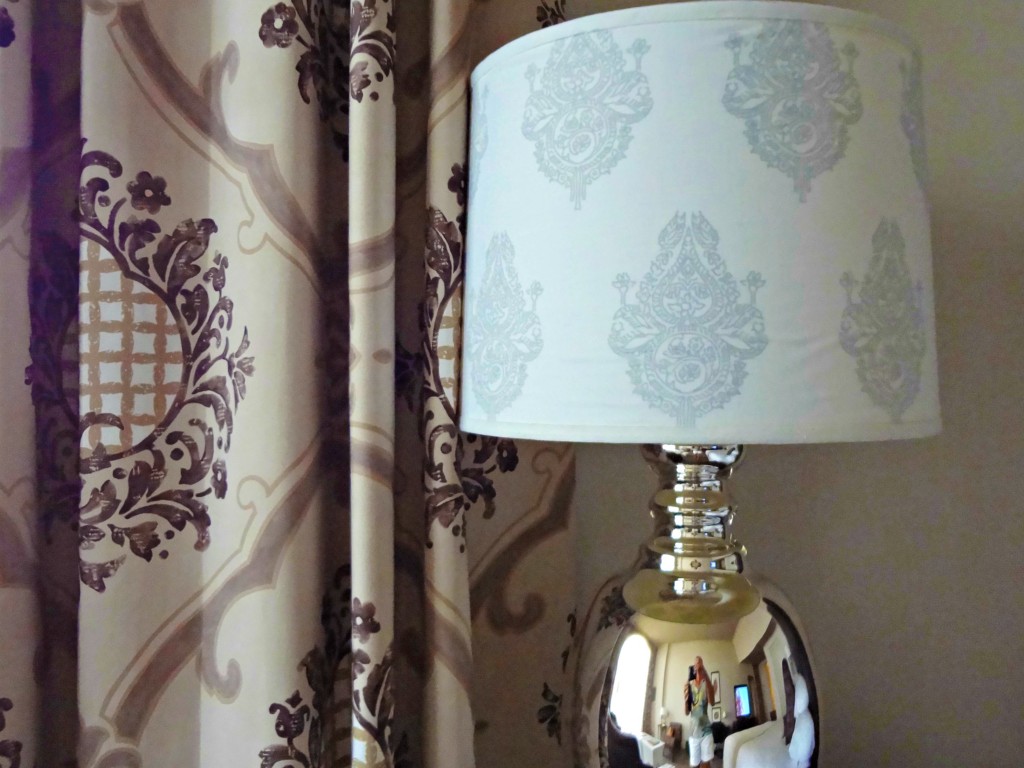 When we did finally get to Key West we found this lovely amenity in the room.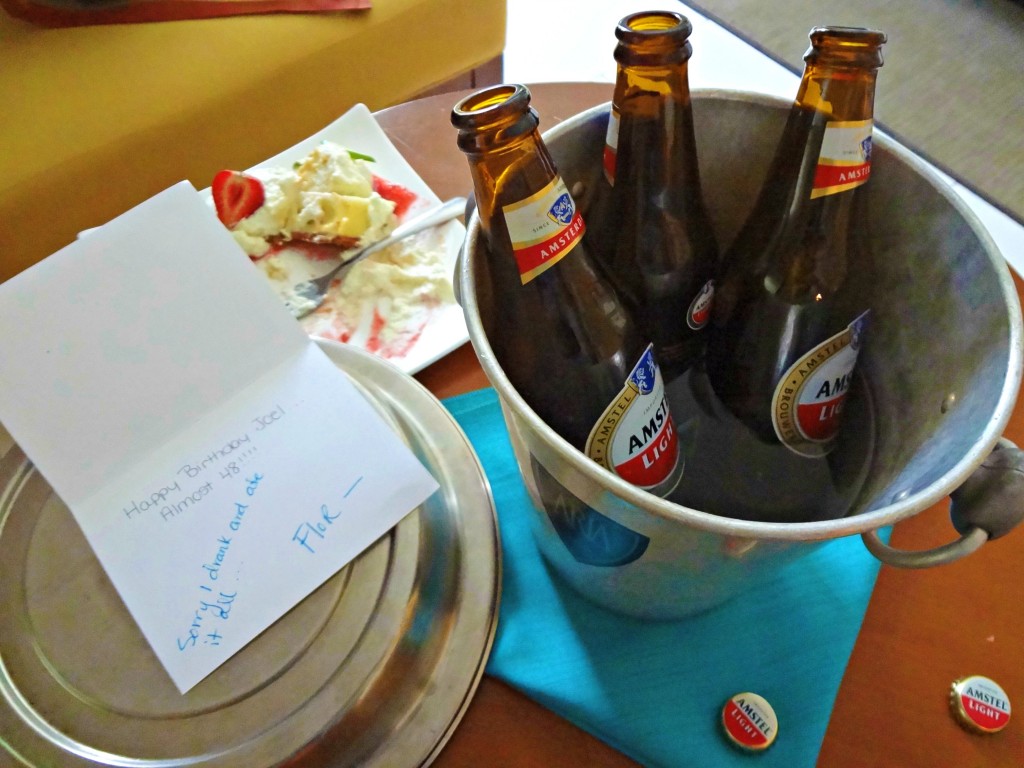 The day before the wedding also happened to be Joel's birthday and his very funny boss had this amenity sent to our room … this is what it looked like when we arrived.  The card said "sorry I drank and ate it all".  Very funny, Flor.  🙂
And the view from our room – thank goodness for more water and palm trees.  😉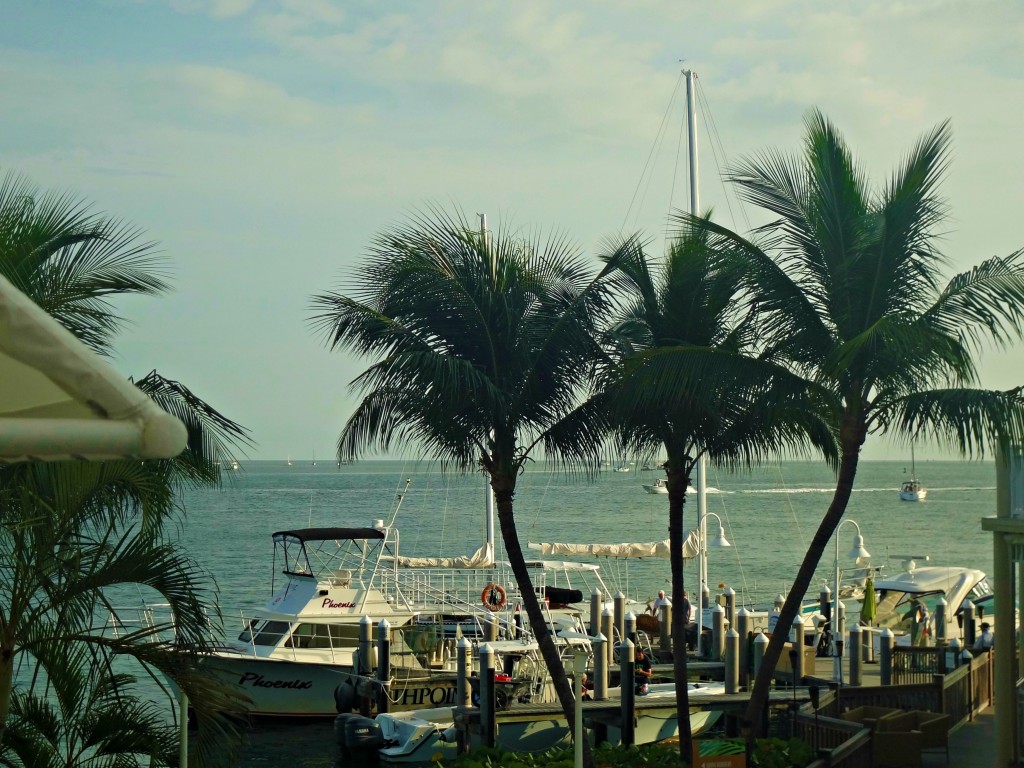 And, I do not consider us to be 'lay out in the sun people', but this was our favorite hang out for a couple of days.  Sorry for the blurry cell phone pic, husband took it on a adult beverage run.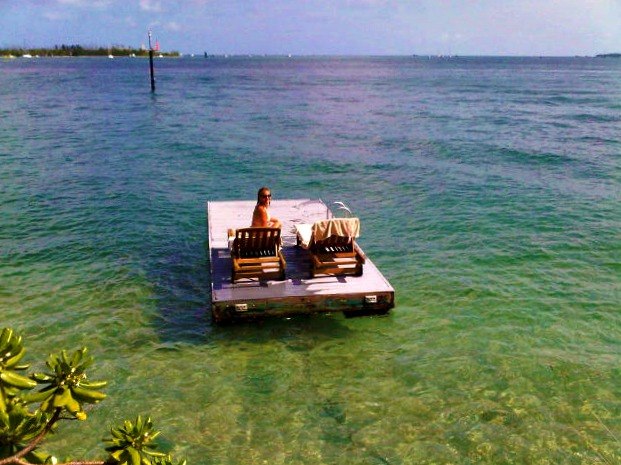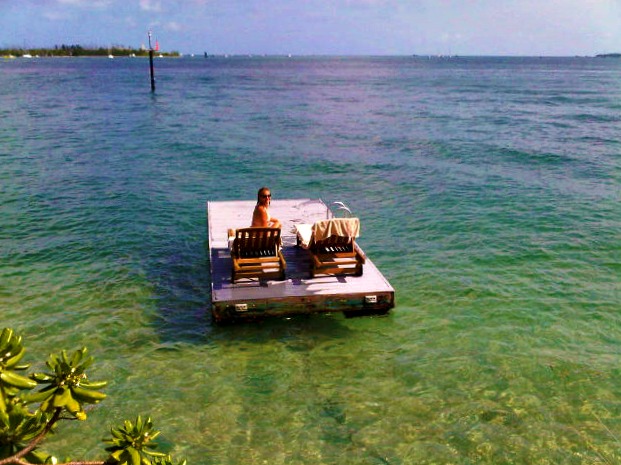 And a kind of underwhelming sunset.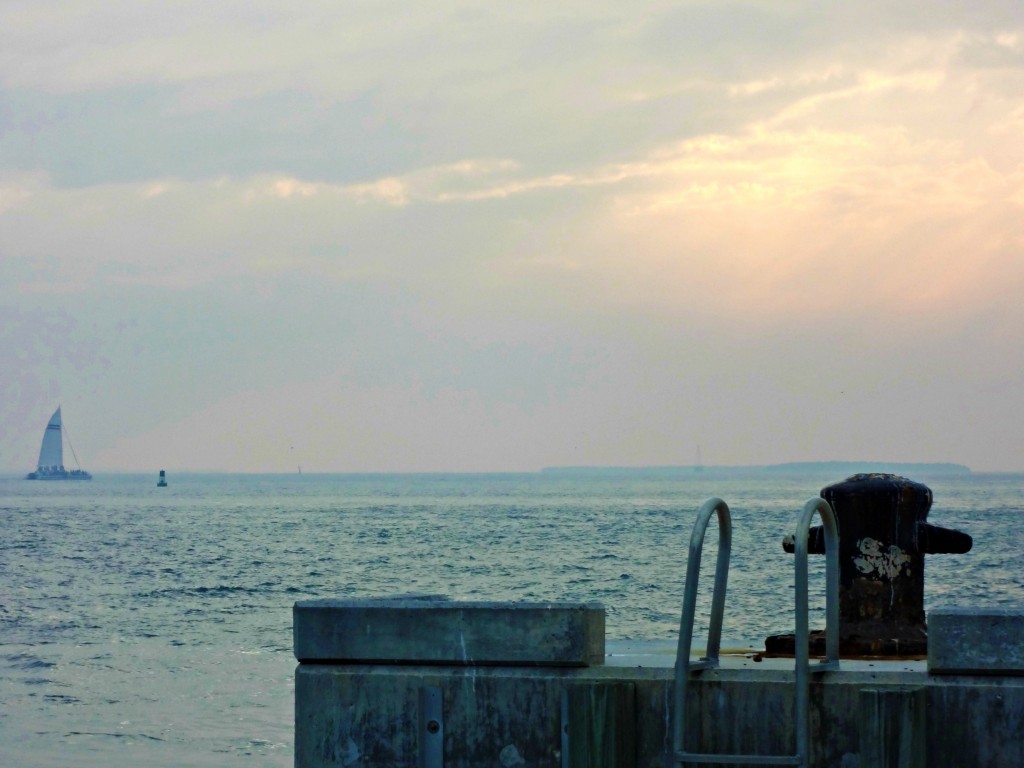 The morning of the wedding we went to the very eclectic Blue Heaven restaurant for breakfast, where we ate in their courtyard in the company of these guys.  Those little chickies in the wing were so cute.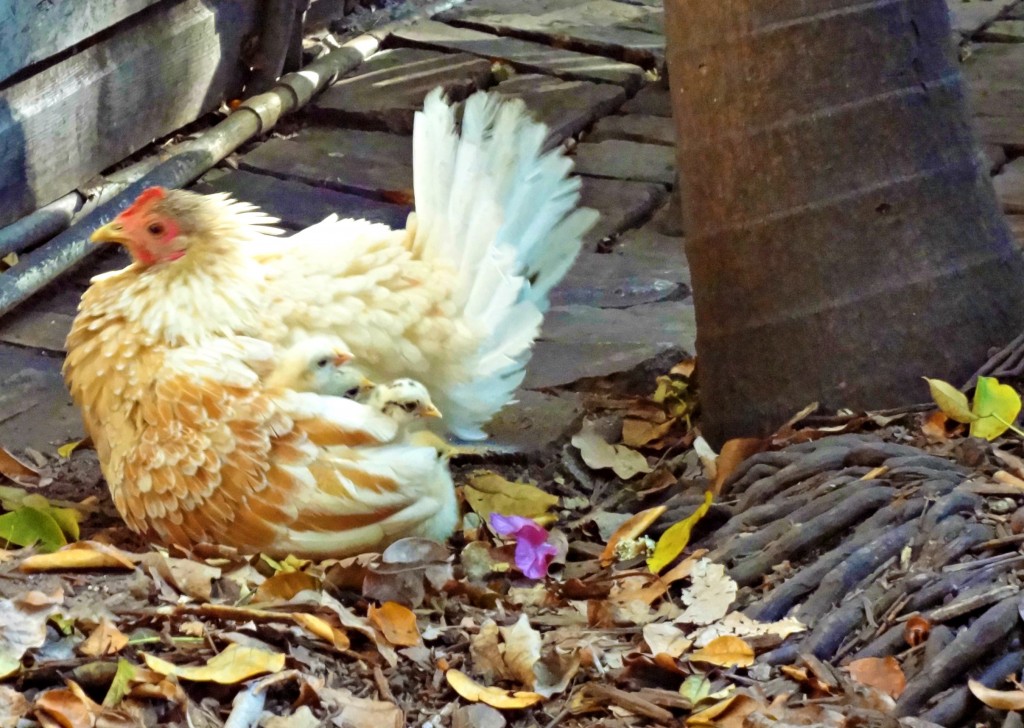 And we walked through the beautiful Truman Annex district.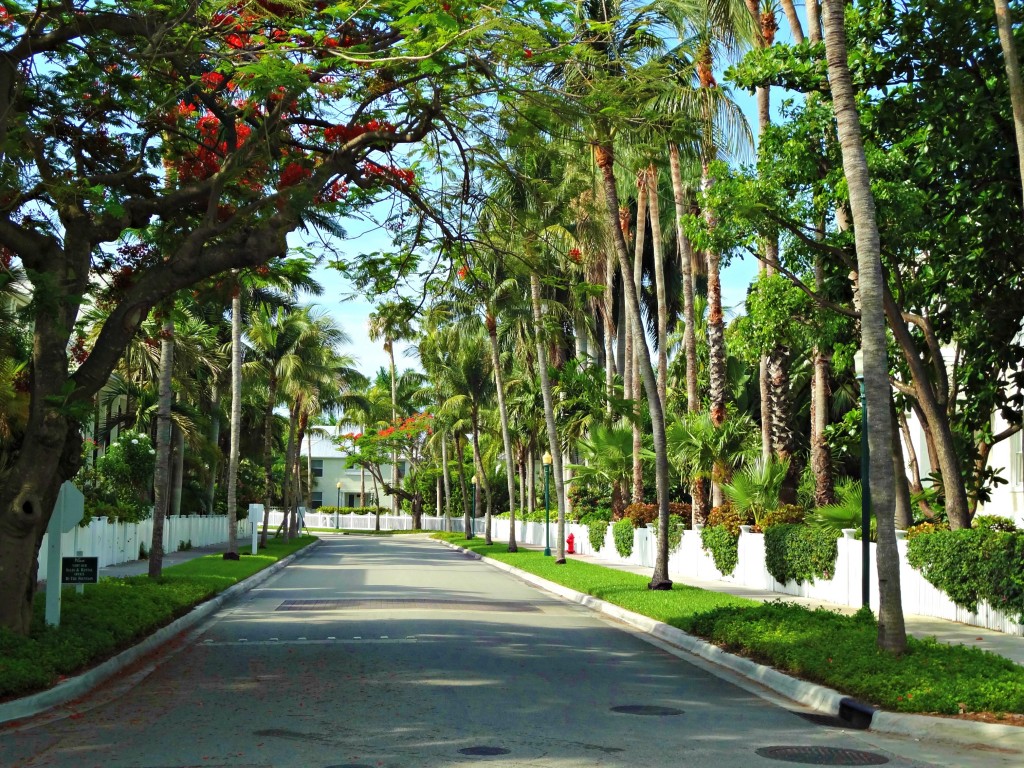 As I was taking this picture a guy doing construction on a store said 'take it' and Joel said 'thankfully, it won't fit in her carry on or she totally would'.  🙂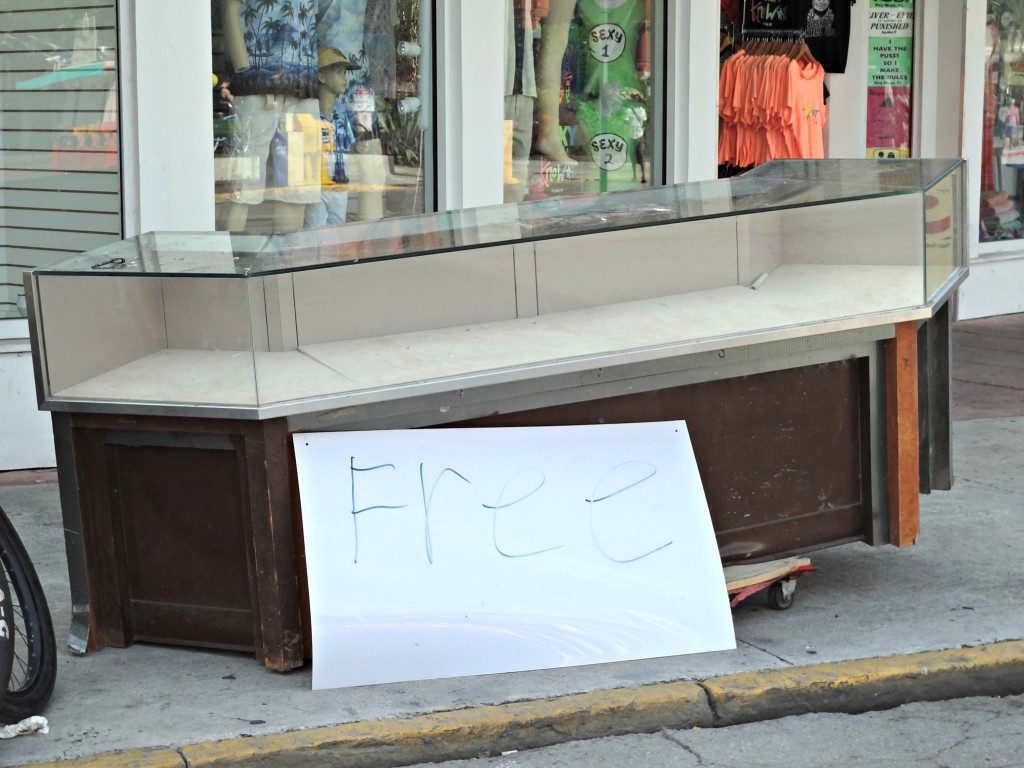 This is the one and only shot I took of the happy couple and adorable flower girl, Milly.  This wedding was really the whole reason for the trip and an all around great time!!  Although, I did try to get credit from Joel for taking him on a birthday trip! 🙂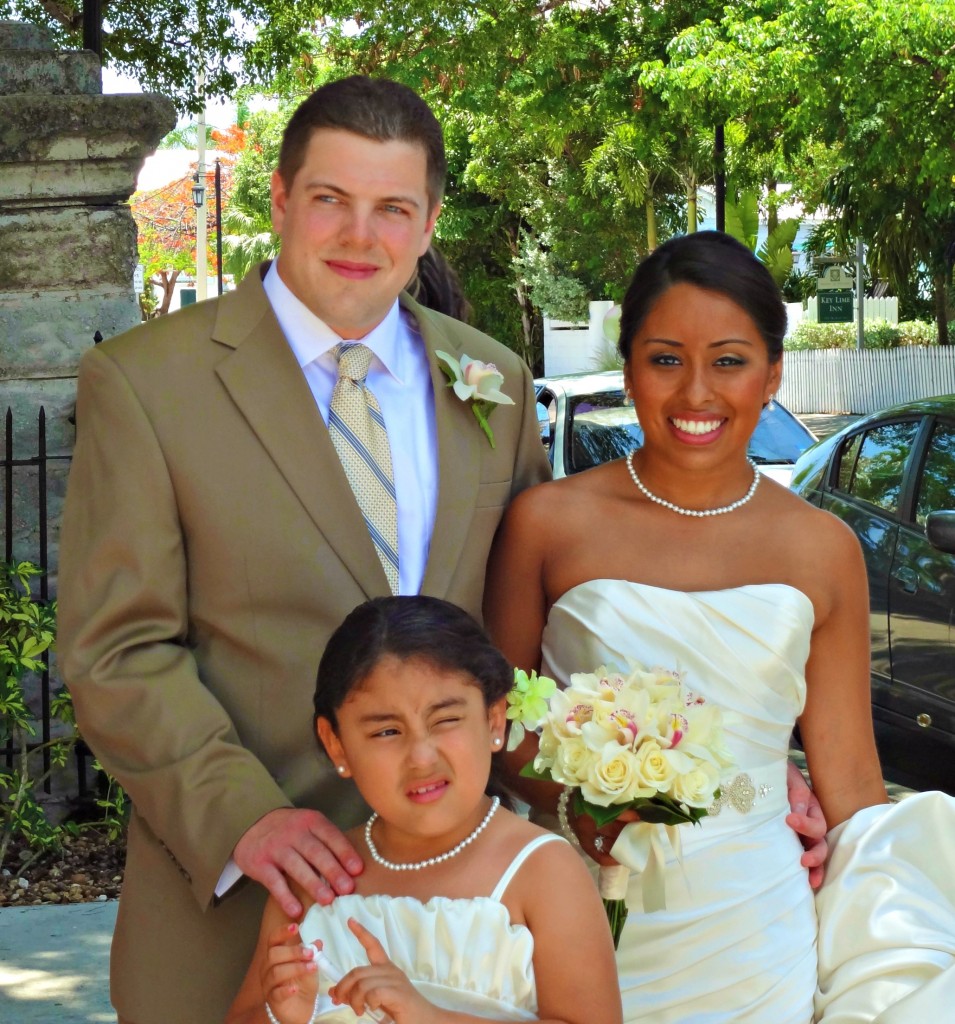 It's always fun to have a week of uninterrupted time with my man.  We did a lot of hotel room balcony sitting while Honey Nut Cheerio eating, NBA playoff watching and Busch Light and boxed wine drinking … 'cause that's how we roll.
And, of course, we found a Goodwill and I brought back a few fun things to transform … my shopping wish list included:
canvas drop cloth
fabric
fabric paint medium
craft paint
letter/number stamps
an Ove Glove – have you guys ever tried this … we LOVE them but one of our sweet pups just chewed off the finger tips that I imagine tasted like a combination of the last 10 things I've cooked.
I didn't bring back everything I hoped to, but I'll be gettin' crafty with my new stuff and can't wait to share it with you.
Admit it, have you ever tried boxed wine?
And, a HUGE thank you to Remodelaholic today for featuring my rooftop bedroom that they are dubbing the Beach House Rooftop Bedroom – looks like my sign worked.  🙂
See you next week!