Happy Friday y'all!  I feel like this week has TOTALLY gotten away from me.  Wasn't it just the weekend of the triathlon?!?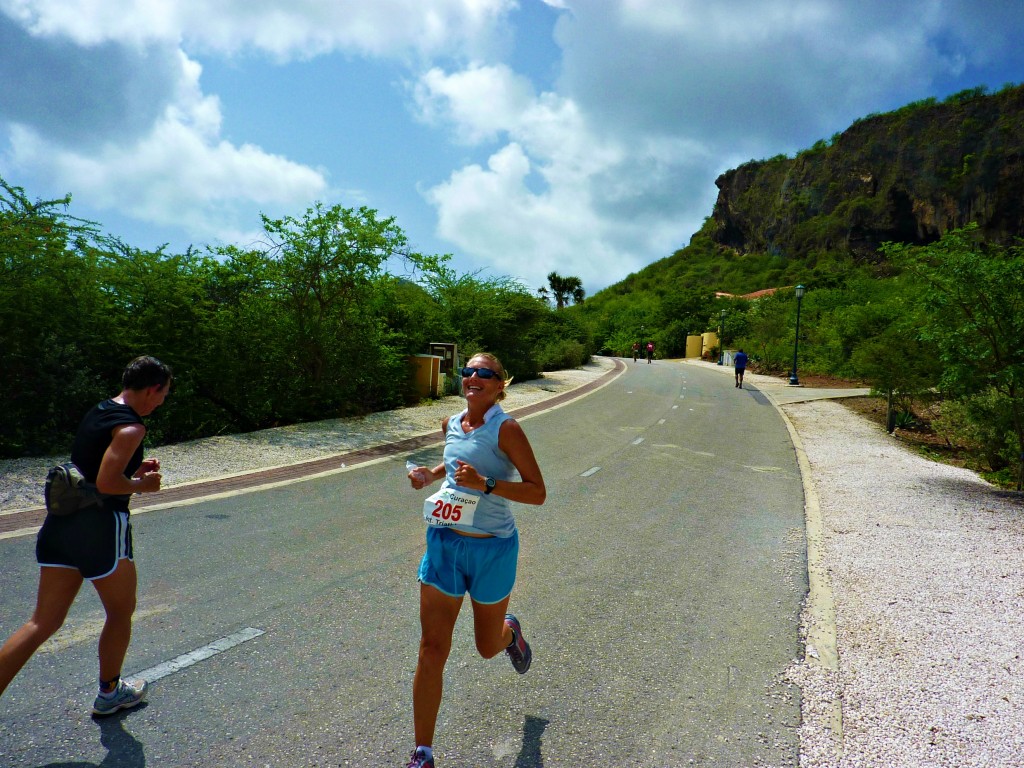 Yes, that is totally a fake smile! lol  And that little cold towel around my neck was a life saver, along with those clouds in the sky.  A big thank you to Carol for the picture and to David and Ria for refreshing the cold towels every loop.  Much, much appreciated. 🙂
Anyway, I had a very interesting little shopping endeavor this week and thought it might be fun to share some shots from one of our hardware stores.  Oooooohhhhhh  Aaaaaahhhhh!!!!!!  😉  This post may or may not be a good idea.  haha
The store is called Kooyman.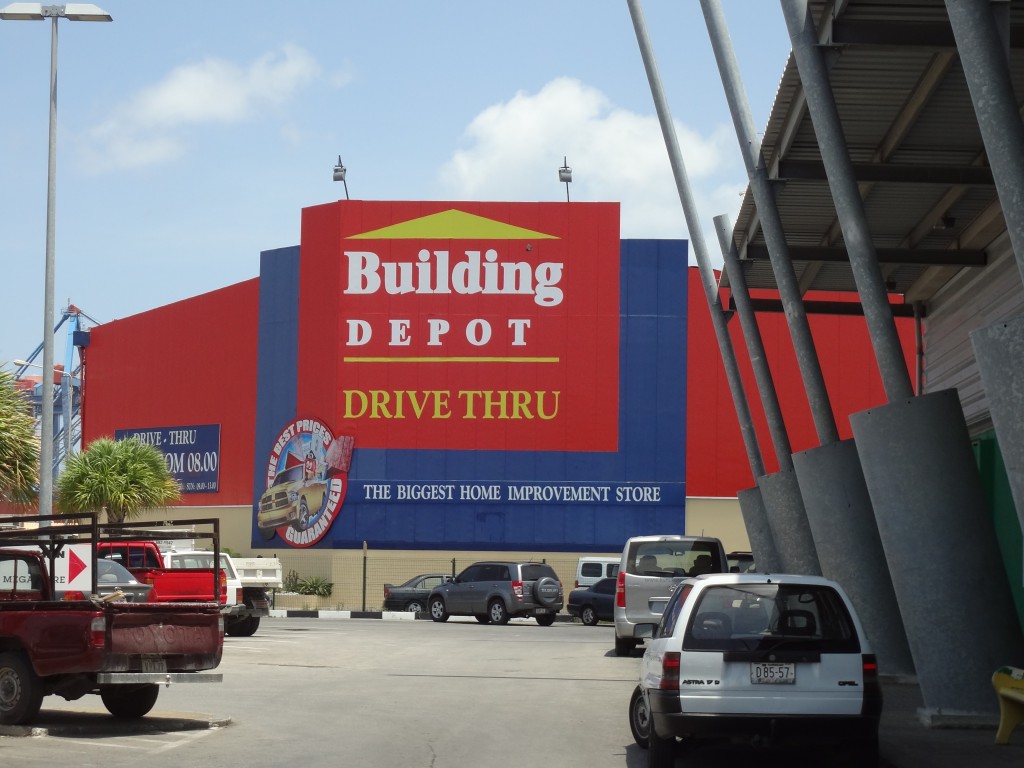 Yeah, that's a pic of the other hardware store down the street, Building Depot.  I was standing in the Kooyman parking lot but totally forgot to actually take a picture of the Kooyman exterior.  Oops.  But here's the sign that greats you upon entry.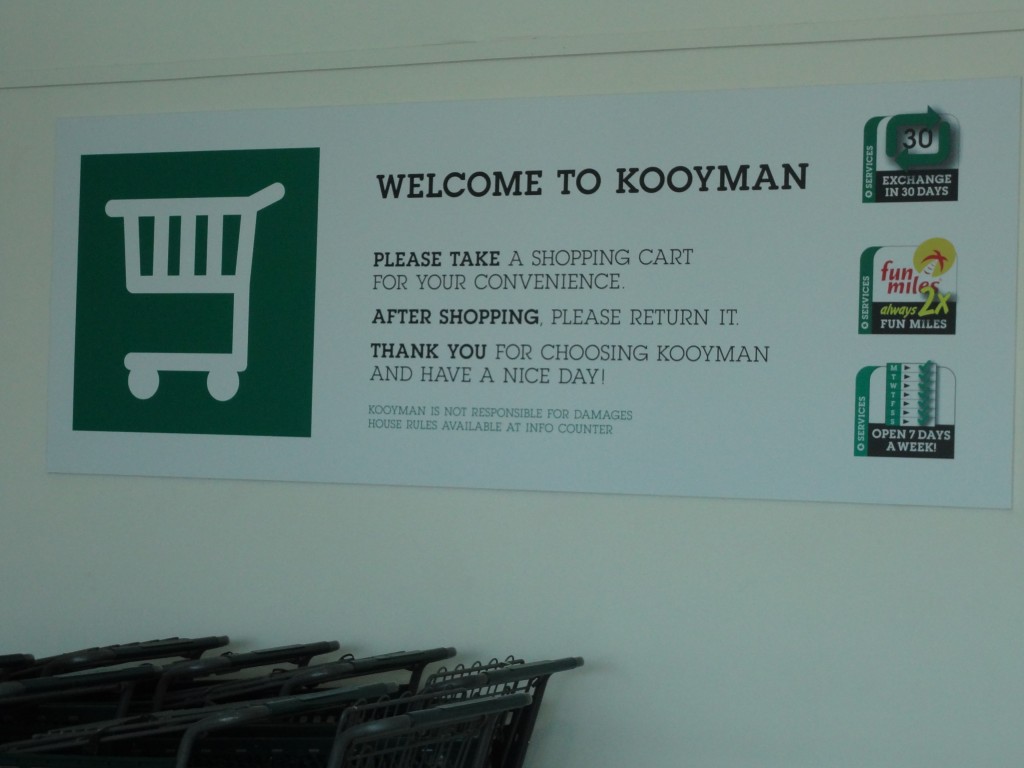 In English, pretty normal, easy to follow instructions.  But then there are many signs like this, once inside.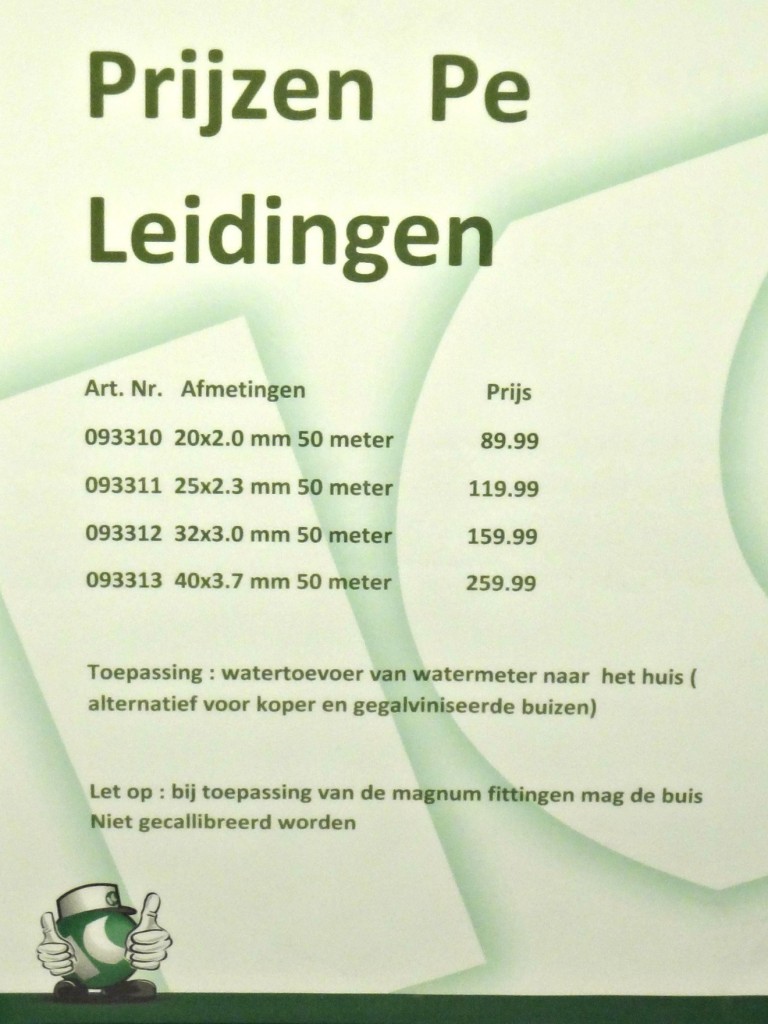 I'll take two … I think.
For the most part, I would consider this store pretty 'normal' to US standards.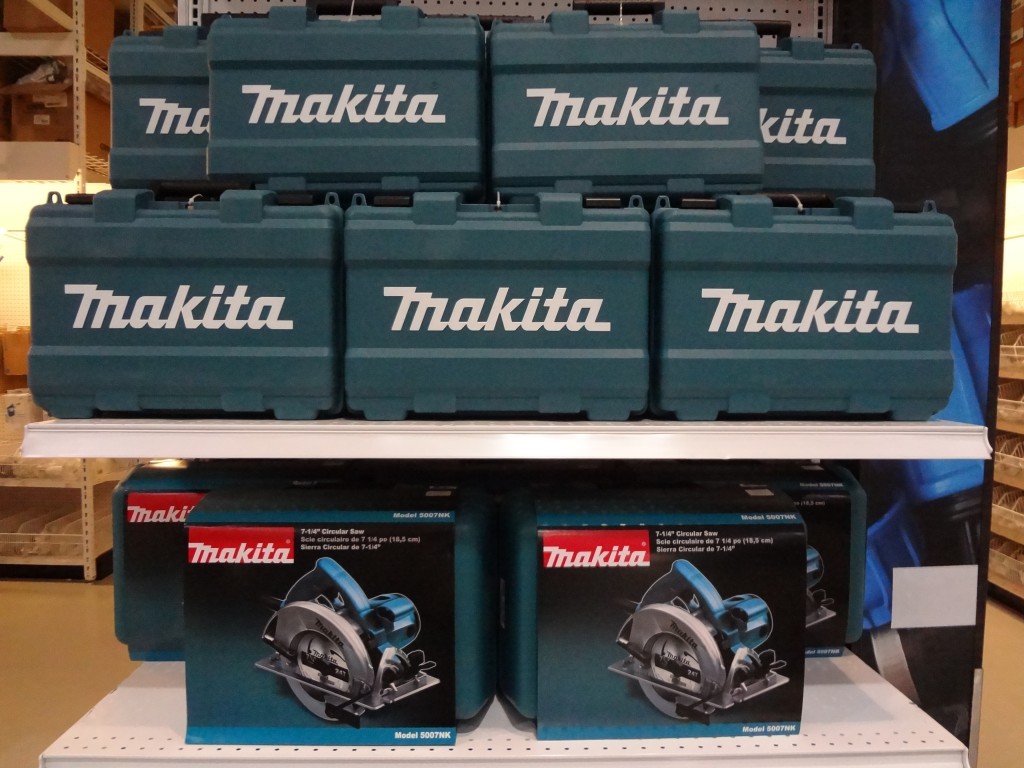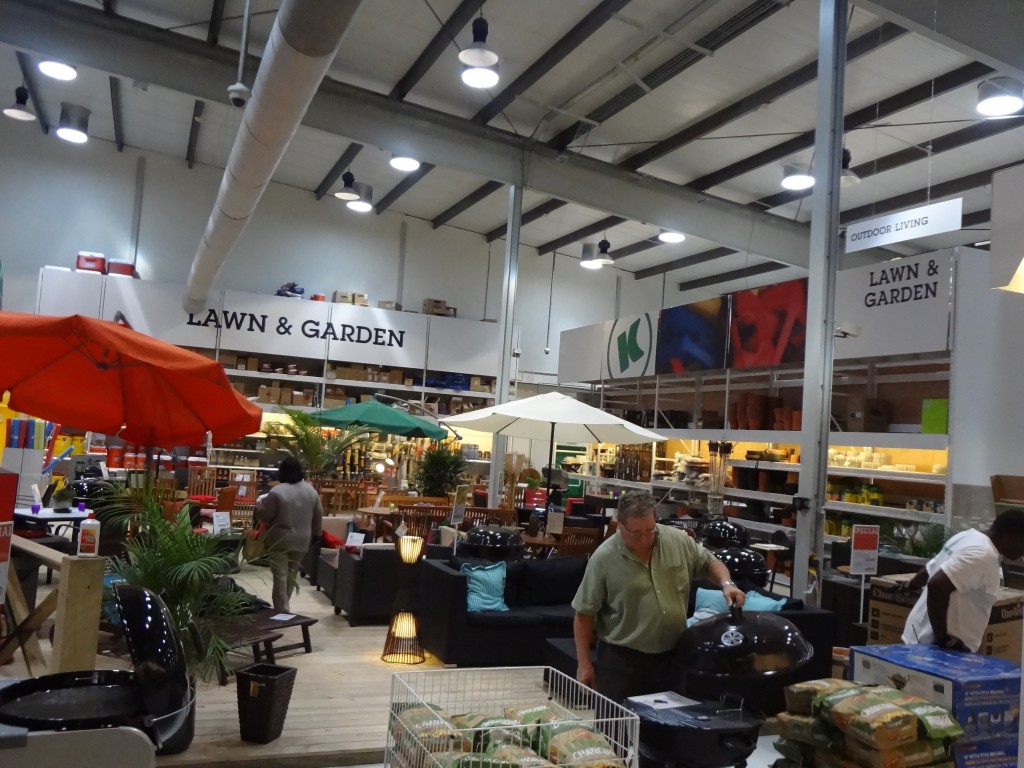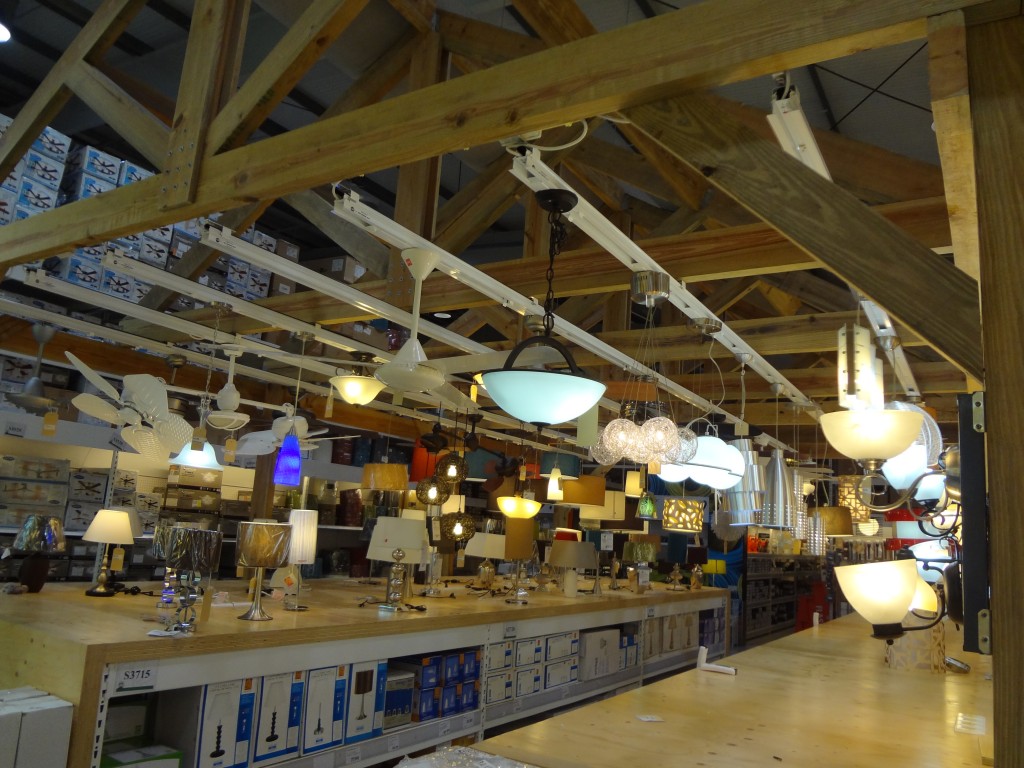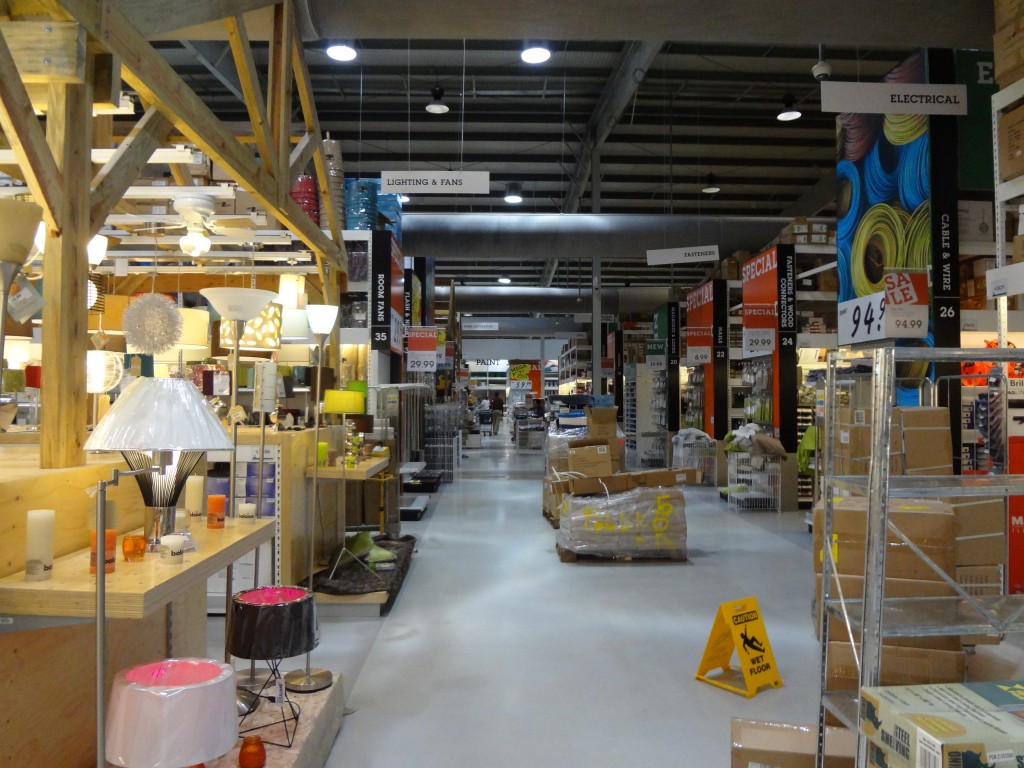 I was quite surprised at the selection of wall decals and tacky curtain tie backs.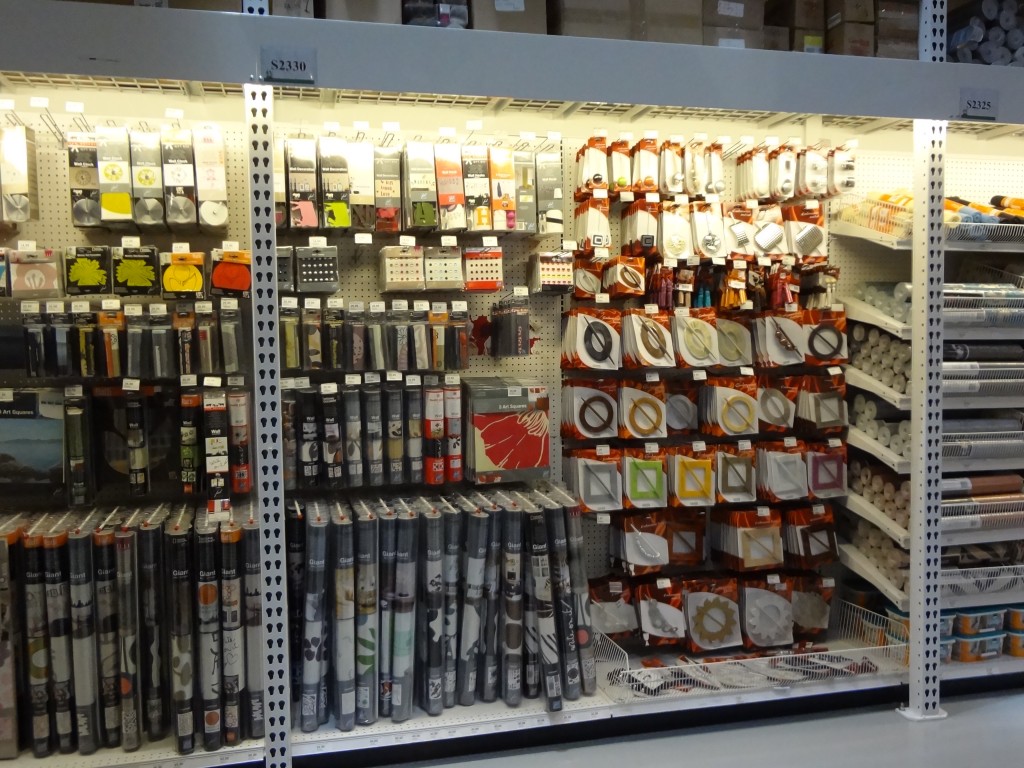 I was not, however, surprised at the limited selection of spray paint.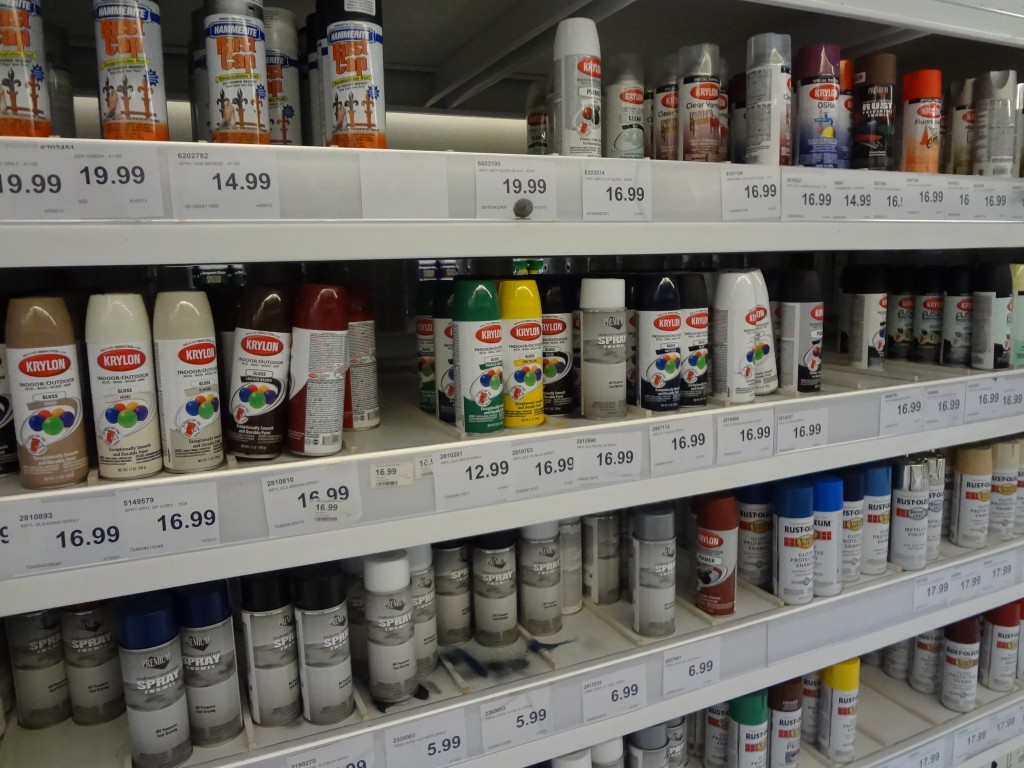 Empty shelves are just something you get used to here.  I went into the grocery store the other day and the entire produce section was empty.  My first thought 'something must have gone wrong with the container shipment'.  They have been known to get lost at sea.  No joke.
Oh, and the prices are in what we call a guilder or a florin.  Divide by 1.78 to convert the pricing to USD.  Still expensive, no?
I was actually looking for some little pieces I could use to turn bottles into tiki torches like Dana did.  But, what I found were A LOT of empty bins.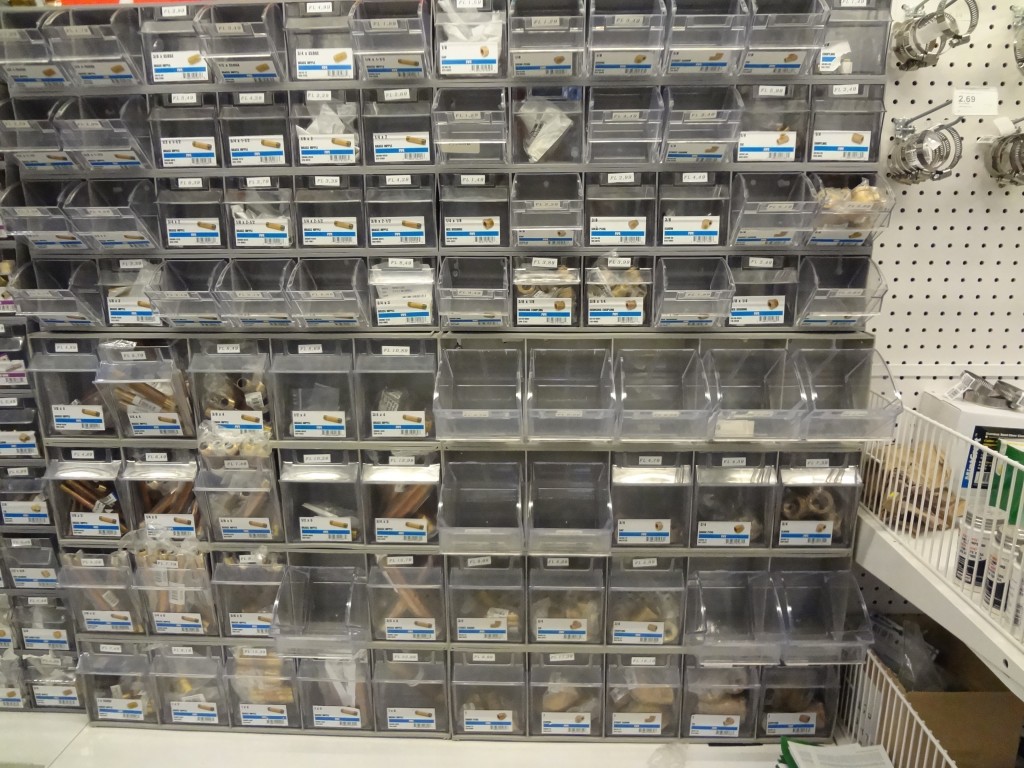 I'm not sure if you can really tell in the picture, but I tried to open as many empty bins as I could find.
Cardinal Rule of shopping on an island:  Don't EVER go out looking for just one specific thing.  It's sure to be a futile effort, or, at a minimum, a very VERY long day.  Unlike what Anne just experienced.
Well, unless you're looking to spend over $50 for a plastic toilet seat and cover with a nice tropical feel.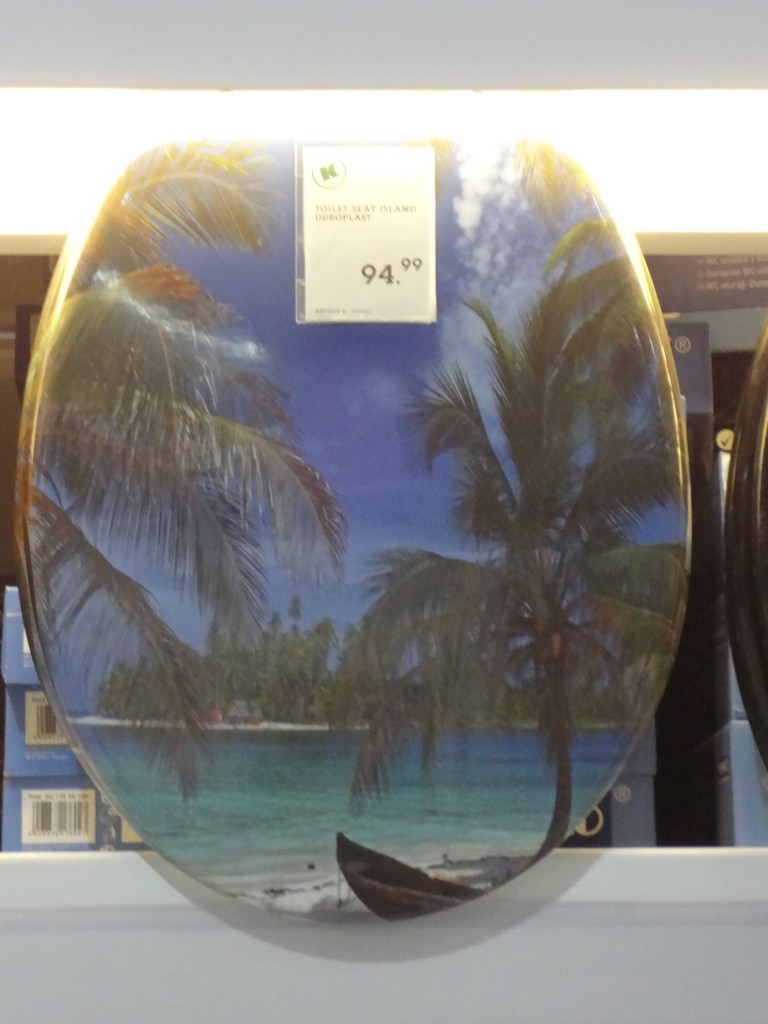 Or, pay a ridiculously high amount of money for a ridiculously small sink.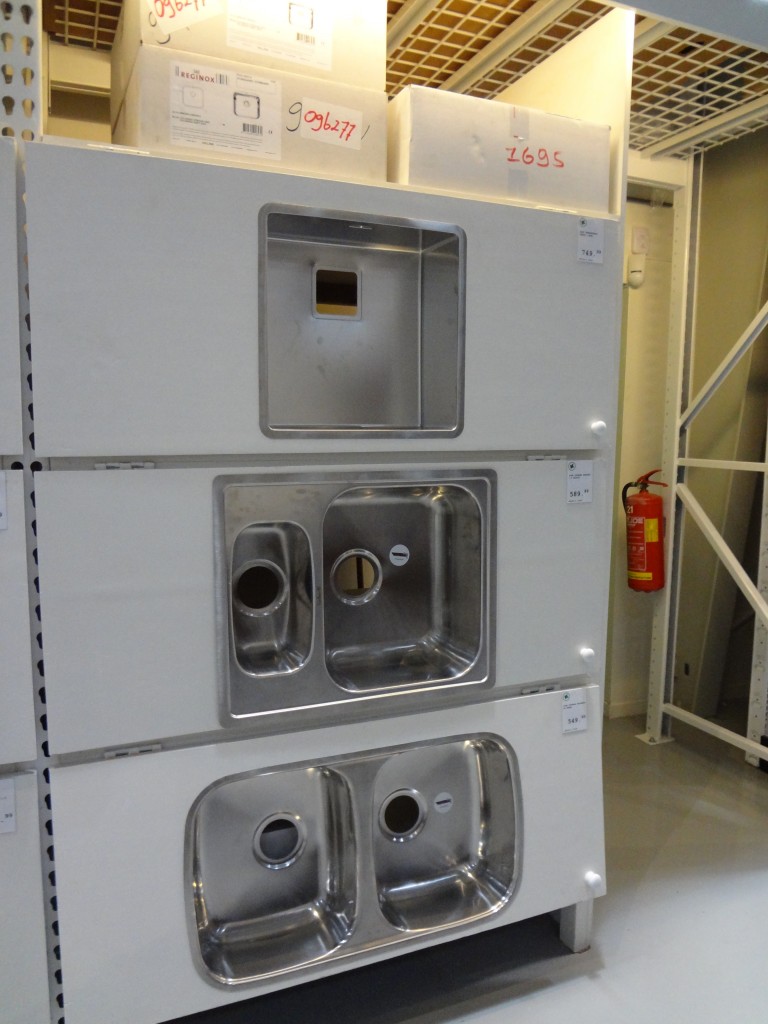 Oddly enough, I took a close up pic of the middle sink price tag.  That fancy 1 and a half sink, approximately 6 inches deep can be yours for a whopping measly $331.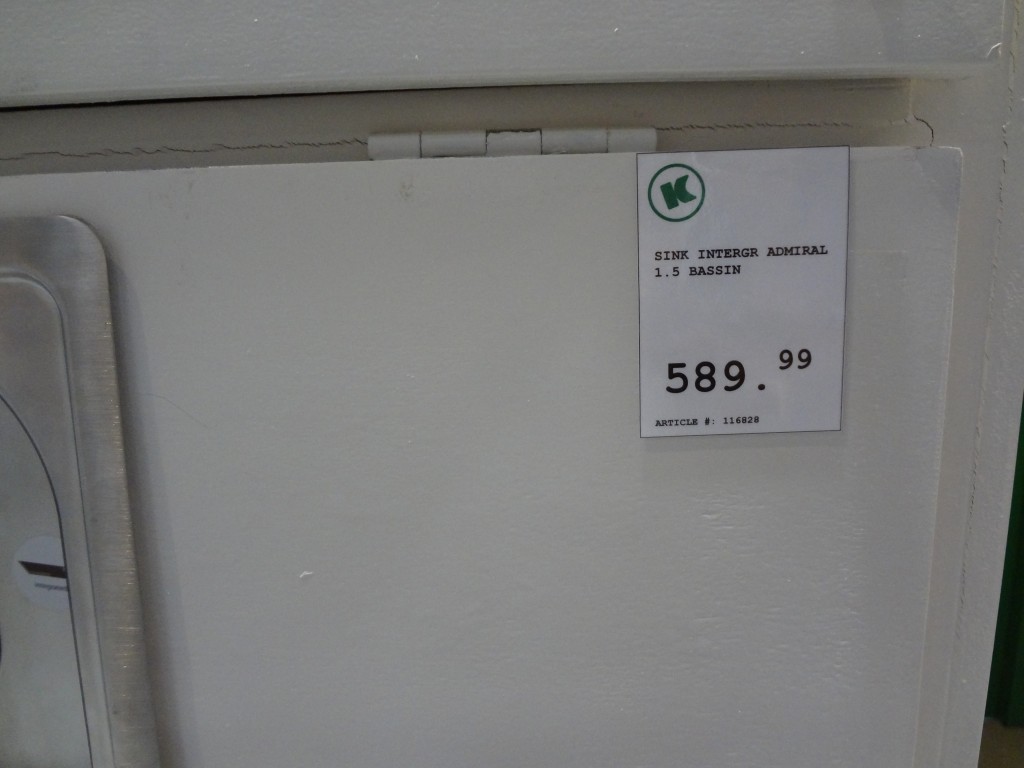 But the closer I look at the pic of the 3 sinks above, the more I think that itty bitty square one on top is 749 guilders.  THAT'S $421 PEOPLE!!!  Good. Ness!!
And this picture just made me chuckle, because we have seen firsthand the awesomeness that is local handy work.  This shoddy fantastic mosaic work is pretty par for the course.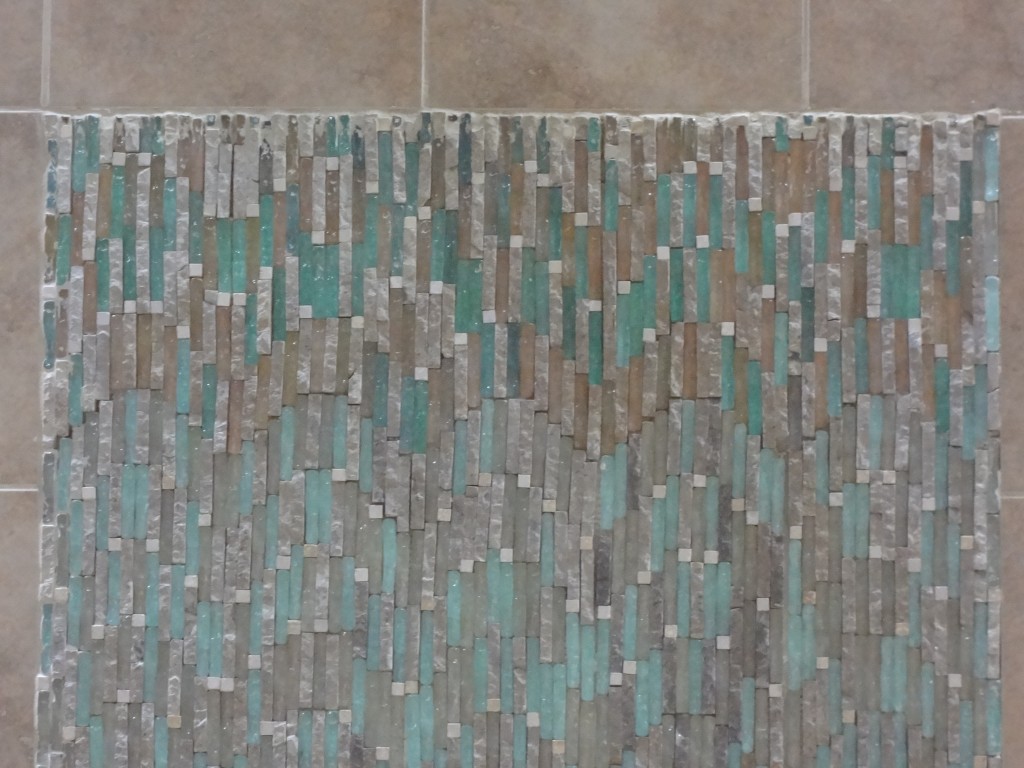 But, when you find yourself waiting to check out, not because there are lines, but because there is always a wait (anytime, anywhere), you have no shortage of snack options.  Because these here people are definitely my people, and we love a good snack … wherever, whenever.  Maybe it's because we always find ourselves waiting … wherever, whenever.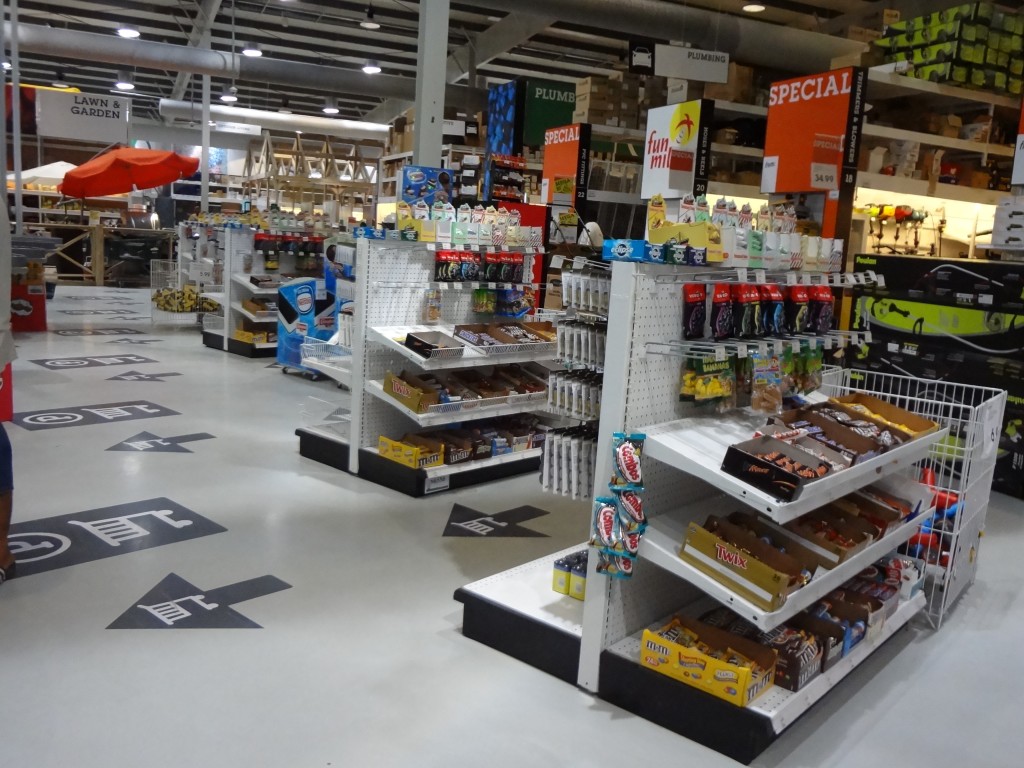 So, grab a snickers, you could be here awhile.  🙂
Have anything fun planned for the weekend?  I might be found a lot of the time in the rooftop bedroom trying my darndest to get caught up on life.  Can one get caught up on life from bed?  I guess I'm about to find out.
Whatever you do, have a great one!!
You can check out previous foto fridays here, here, and here.