Holy moly!  How fun was the It's a Cinch party?  If you haven't linked up yet, we're looking for your easy peasy, super simple tips and projects here.  The party is open until midnight Friday…there are some seriously ingenious ideas that you should definitely check out.  You'll also be seeing many of them on Facebook and Pinterest, and I'll be doing a whole feature post next Tuesday.  

I tell you, all of the cool stuff you guys do makes me wonder what I'm doing blogging about a hair brush.  :/
And, thank you, thank you for the wonderful response to the Pass It On project.  It has been truly incredible.
If you'd like to create your own Pass It On project please just email me for the button code and with any other questions you might have.  At the suggestion of one smart friend of mine, I have also created a Pass It On project Pinterest board and am pinning everyone's projects I know about…so please, please, please let me know if you decide to Pass It On.
Ok…now remember how the tax peeps have been crimping my style for the past week? Well, I also have this baby to blame.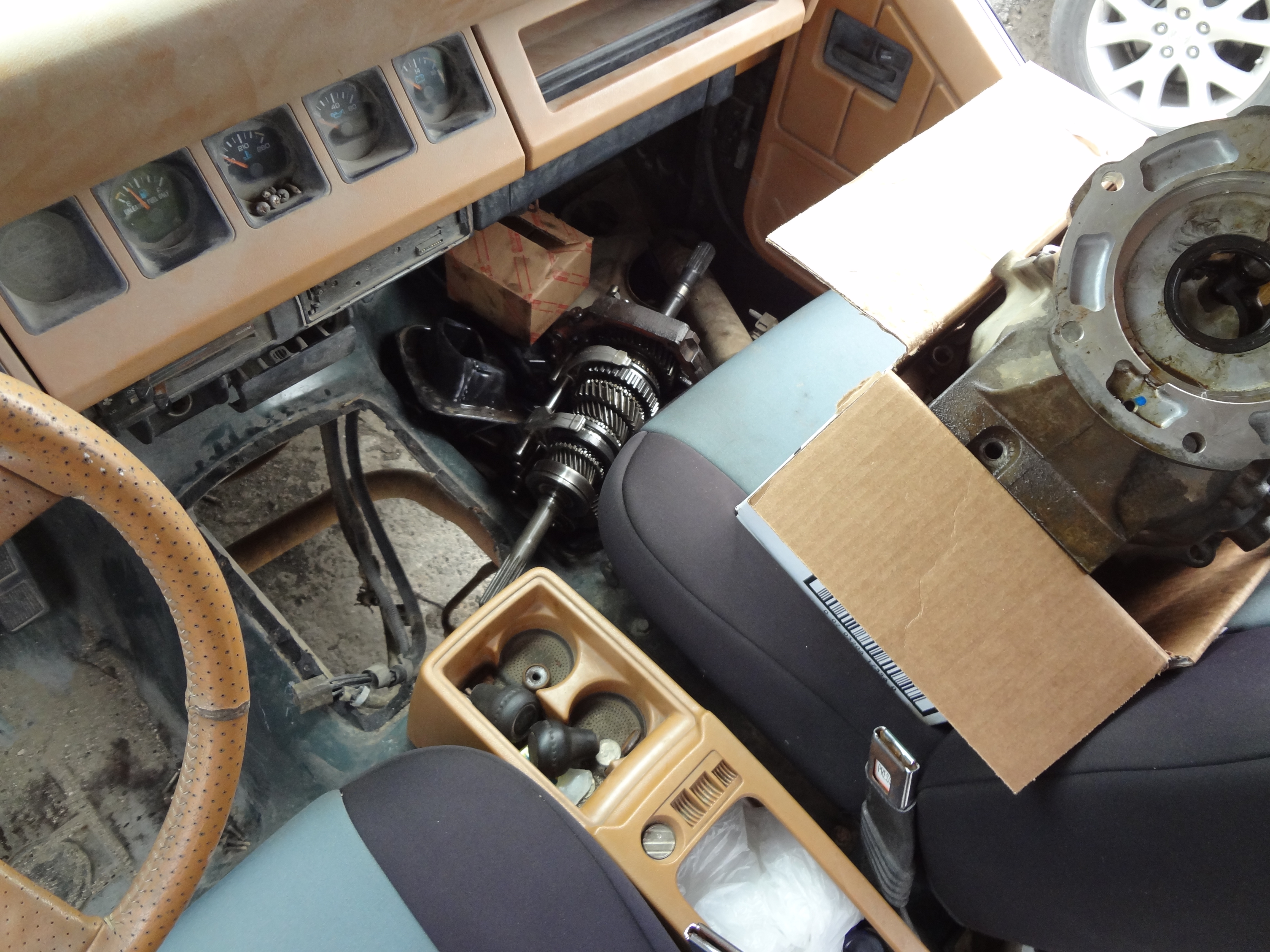 Um yeah, that's our Jeep at the shop with her entire under belly in the passenger seat. Sigh.
Who wants to bring us down some gear box parts?  

And my husband looks strikingly similar to this on our second family vehicle .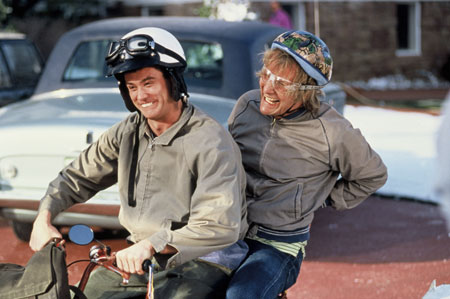 source
I guess I'm the Jeff Daniels to his Jim Carrey.  Double sigh.
But, my lack of mobility combined with my recent paperwork scavenger hunt …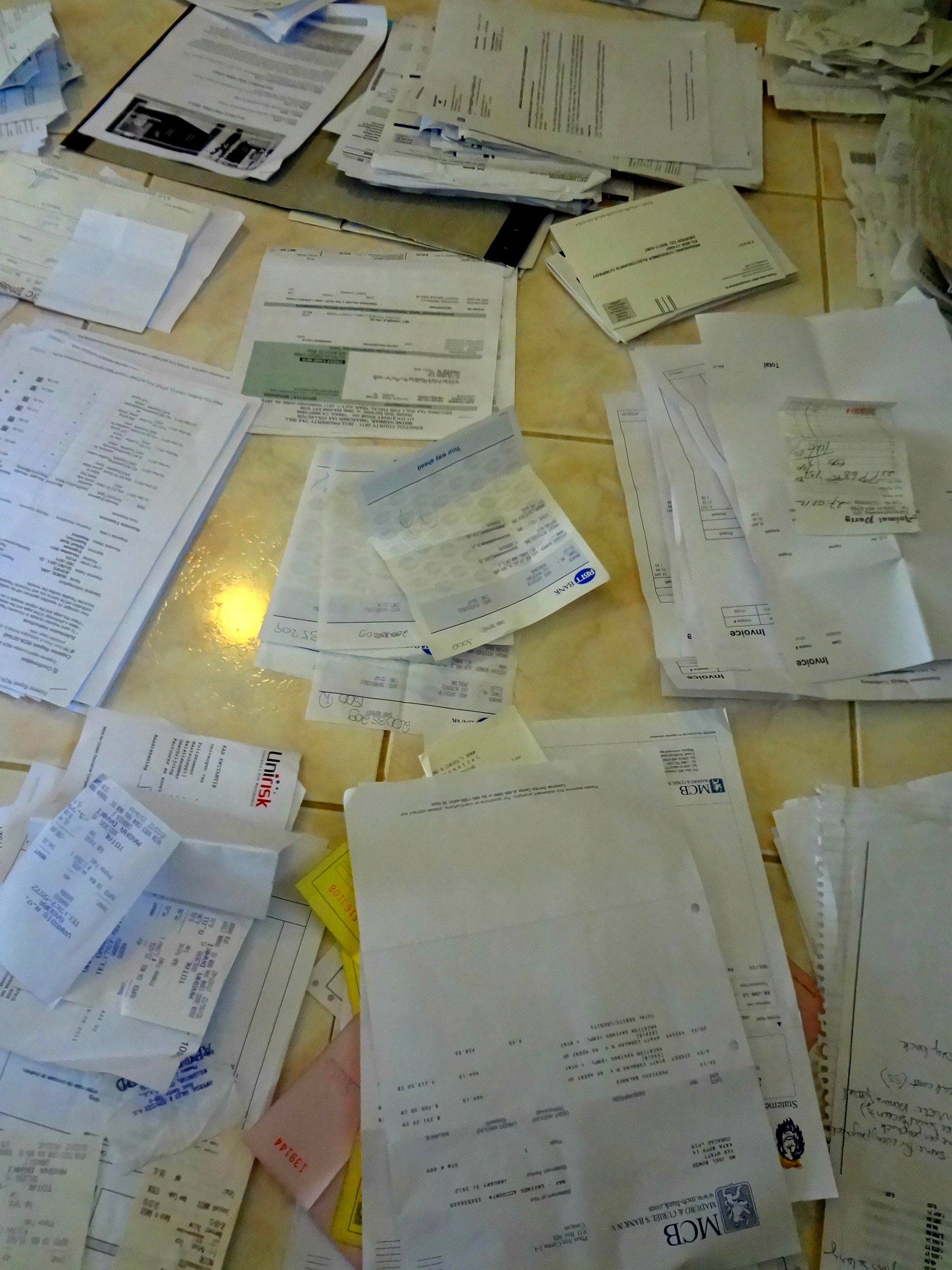 … has actually inspired me to start a little filing cabinet organization project.  Sorry if this topic makes you yawn.  Trust me, it was making me yawn last night when I decided to call it quits after a few hours of paperwork pillaging.
Here's my current shred pile – minus any reusable file folders, paper clips, etc. – and I'm just over halfway through my current files.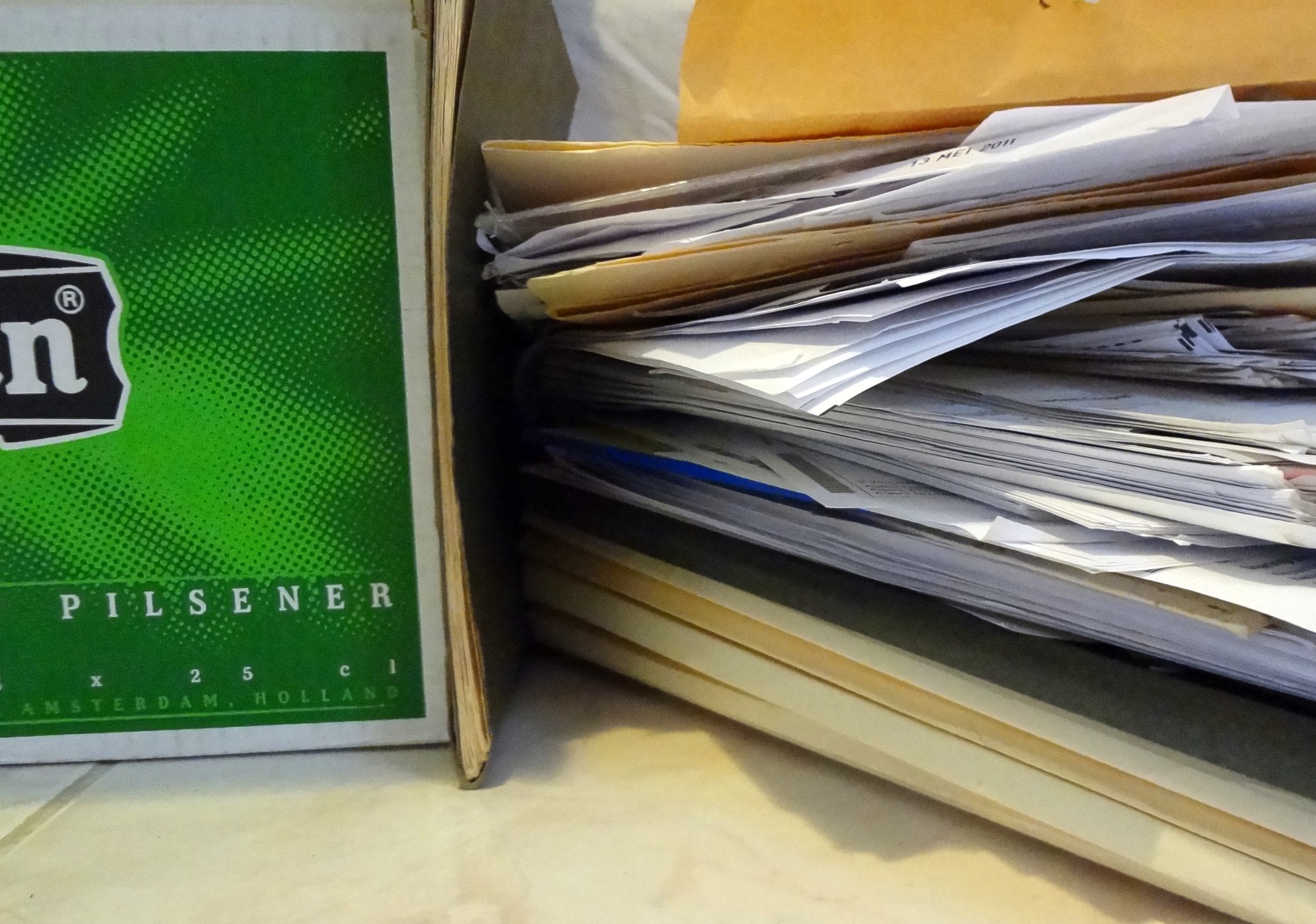 The Heineken case is only there for height frame of reference…although this type of project does tend to drive me to want to drink heavily.
Soooo, my question for you all is…what are your paperwork/filing cabinet organization tips?
I found some great guidelines for how long to keep different pieces of paperwork here and here.
And you should check out what my friend Jessica, the Stay at Home-ista, did to organize all of those manuals.
And, if I'm looking to give my file cabinet itself a makeover, check out these ideas I found on apartment therapy.
Update:  I gave our file cabinet an overhaul here.  I'd love to hear what you think.  

Now, I wouldn't say bunnies (if those are even bunnies) are my thing, but it's much prettier than what I'm currently working with.
So let me have 'em…how do your organize your paperwork?  Are your files color coded? Are your insurance policies all together, or separated by insurance company or maybe home and auto?  And, if I were a tax document … how long would you keep me?  Since I currently have 9 years worth…paring it down to 3 seems kind of drastic.