Do you live on a Caribbean island where real pumpkins rot in about .2 seconds from the time you leave the grocery store?
No?
Maybe you're just looking for a new take on the old Halloween craft project? Or, maybe you're like me and just love to take something natural and make it into something unique.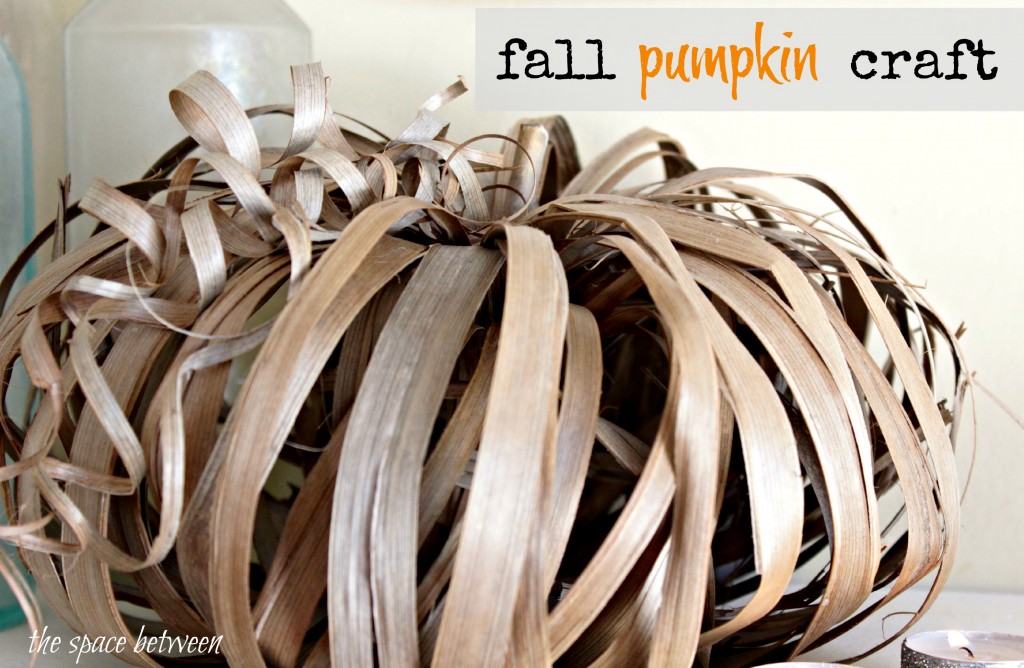 Like a pumpkin.
Out of palm frond leaves.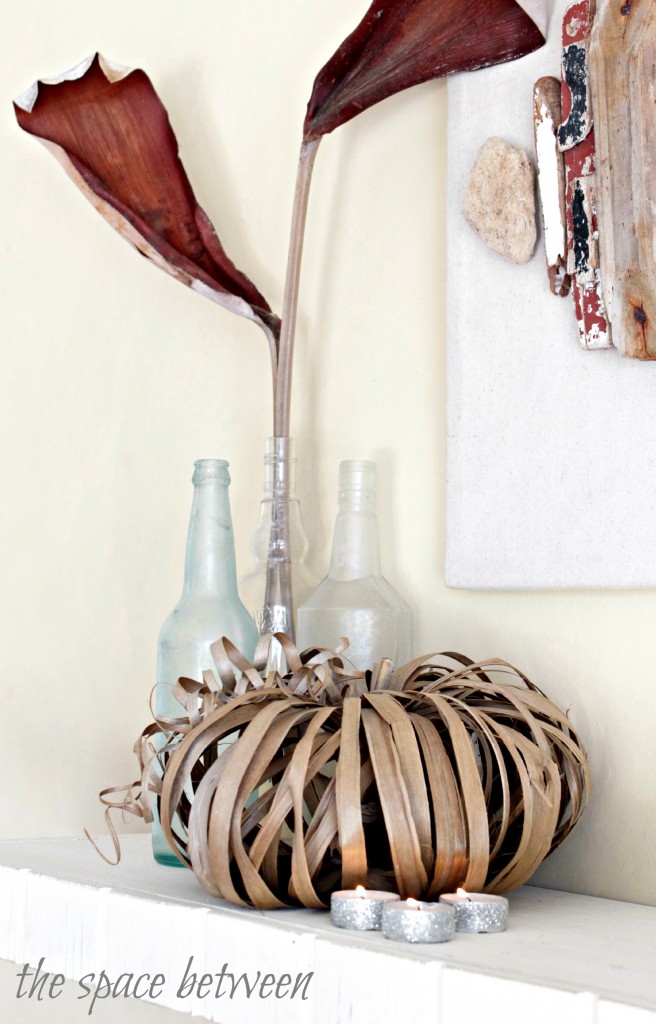 I used leaves from our yard to make my first fall craft, the easy peasy leaf wreath.
And I used my neighbor's yard debris to make this little fall craft.  My pumpkin.
Truth be told, this was a little more involved than the leaf wreath, but nothing a determined hot gluer can't handle.
I grabbed a neat looking dead palm leaf on one of our evening walks around the 'hood, with no real plan in mind.  It definitely got an eye roll from Joel.
Total side note: Can I just say that Christian Grey would have a field day with Joel and I considering how often we're rolling our eyes around here? Oh Lordy!
Ok, back to the dead palm.  And a puppy with really good timing.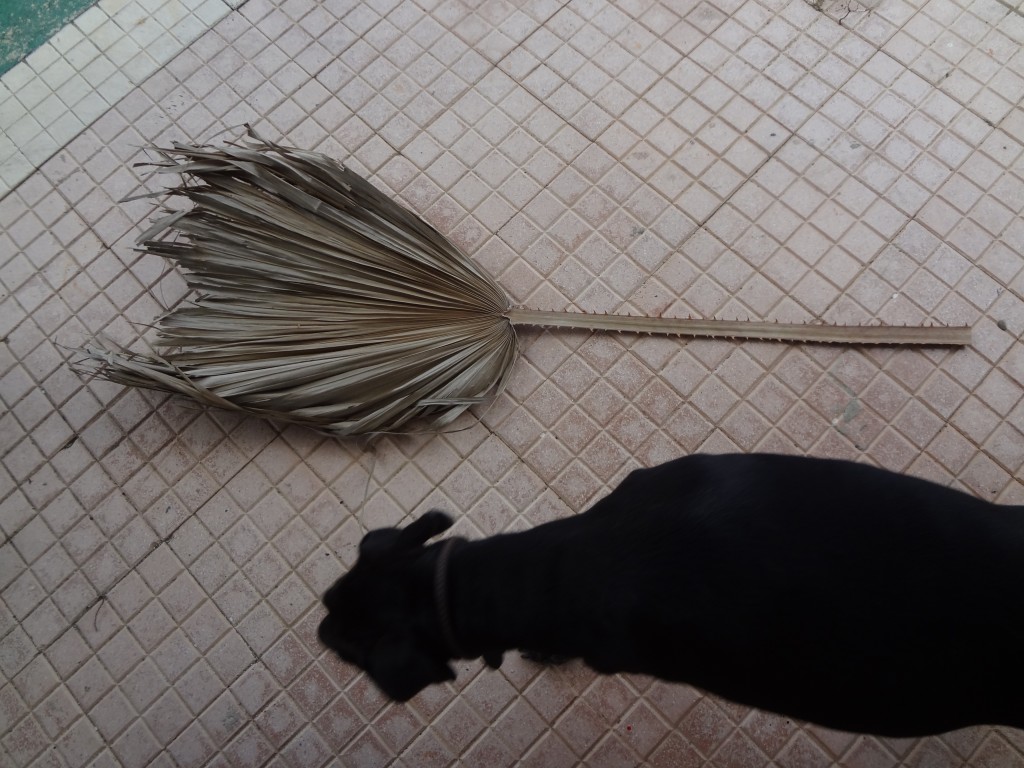 I started by cutting off all of the leaves and soaking them in water for about an hour to give them more flexibility.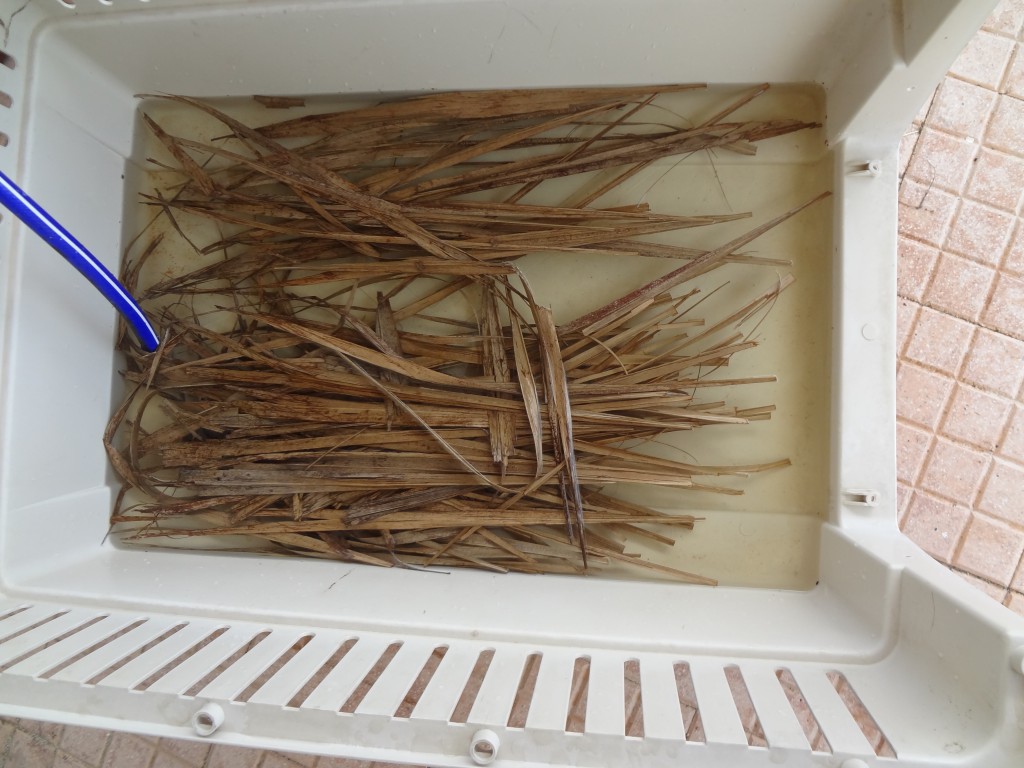 Tie a rubber band around the end of the leaves cut from the 'stem'.  (This end will end up inside the top of the pumpkin.)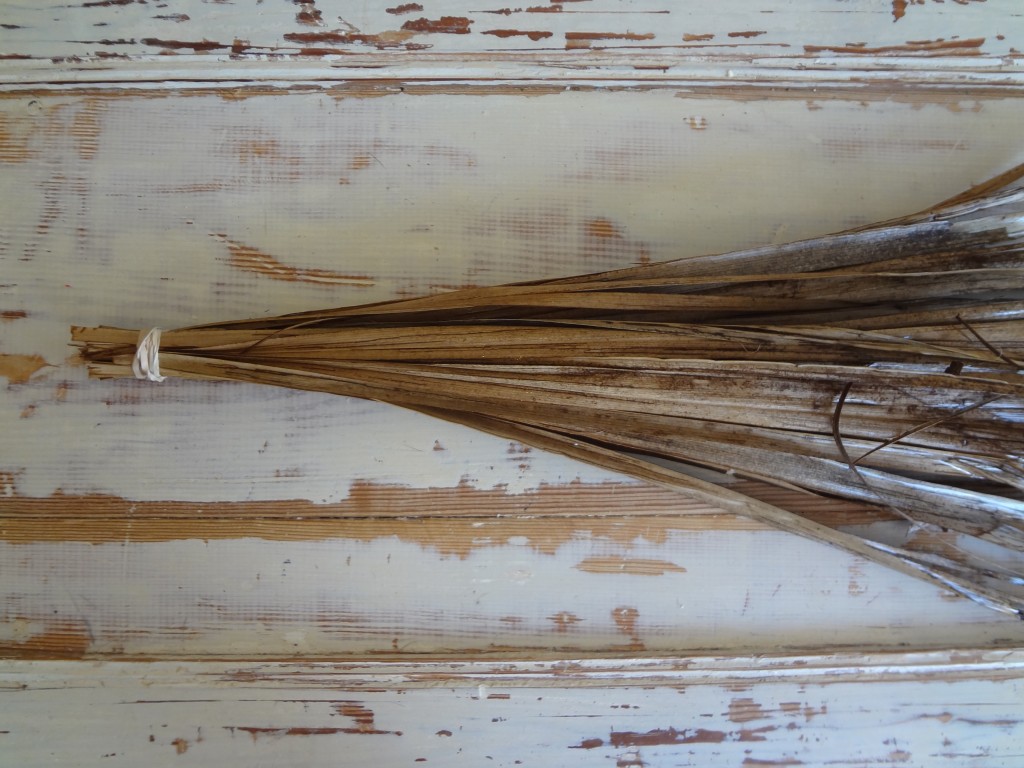 One at a time, pull the other end of the leaves around overlapping them in your hand.  This part that you're holding will end up being the bottom of the pumpkin.
Continue, slowly creating a circle, filling in empty spots as you go.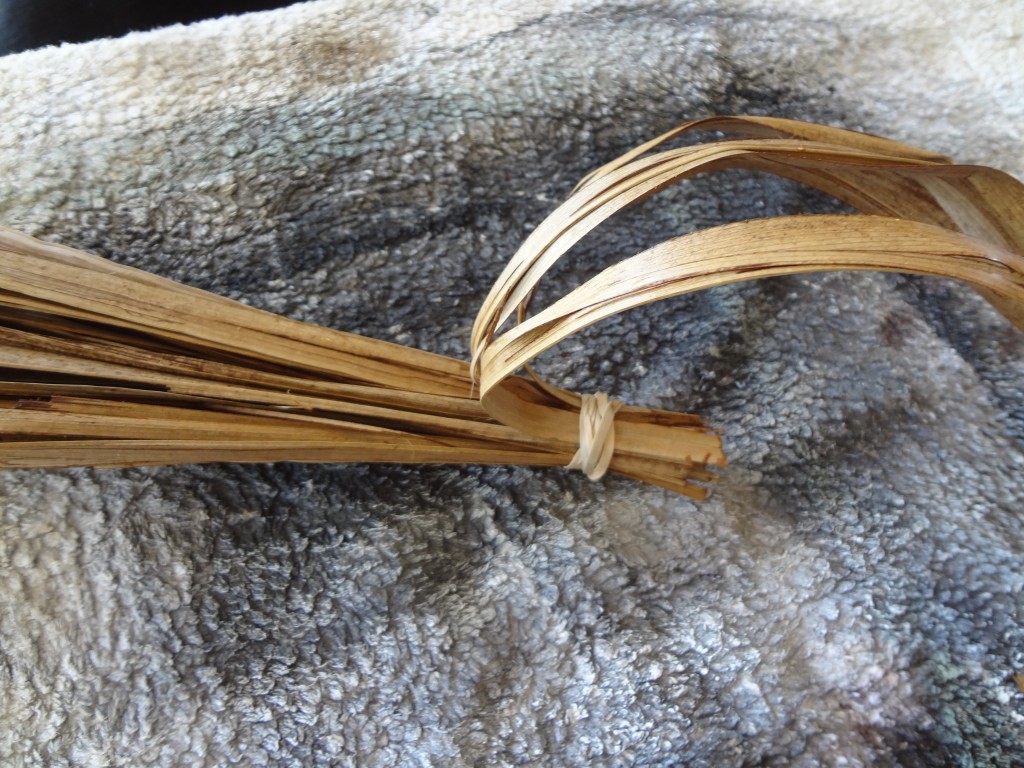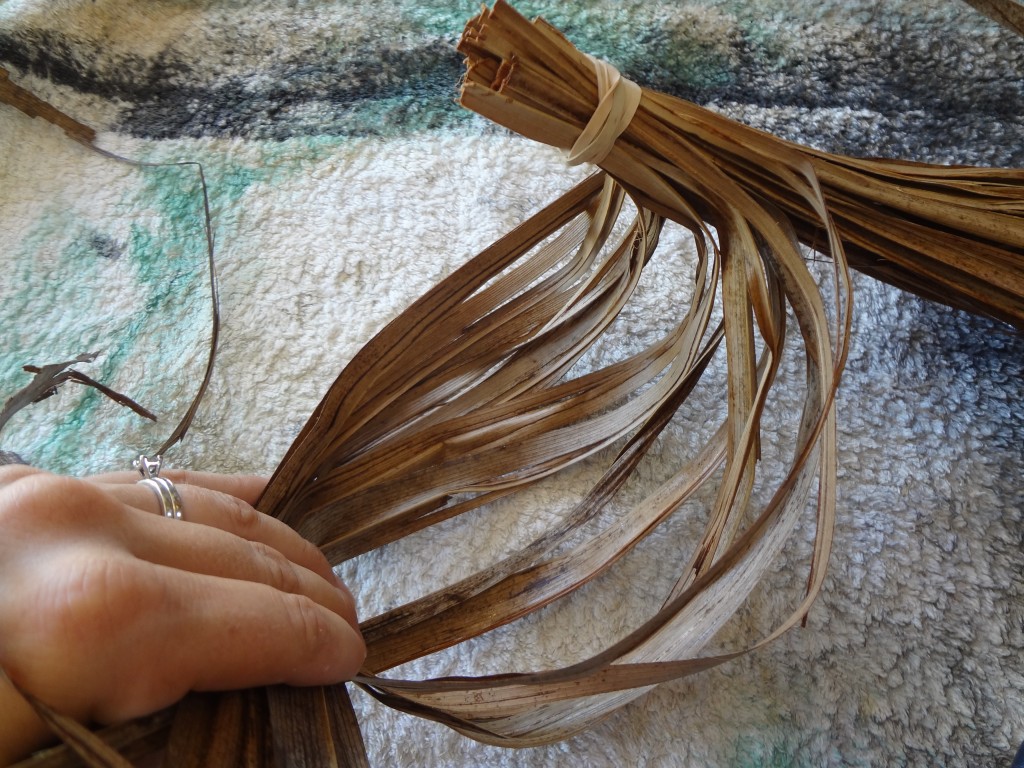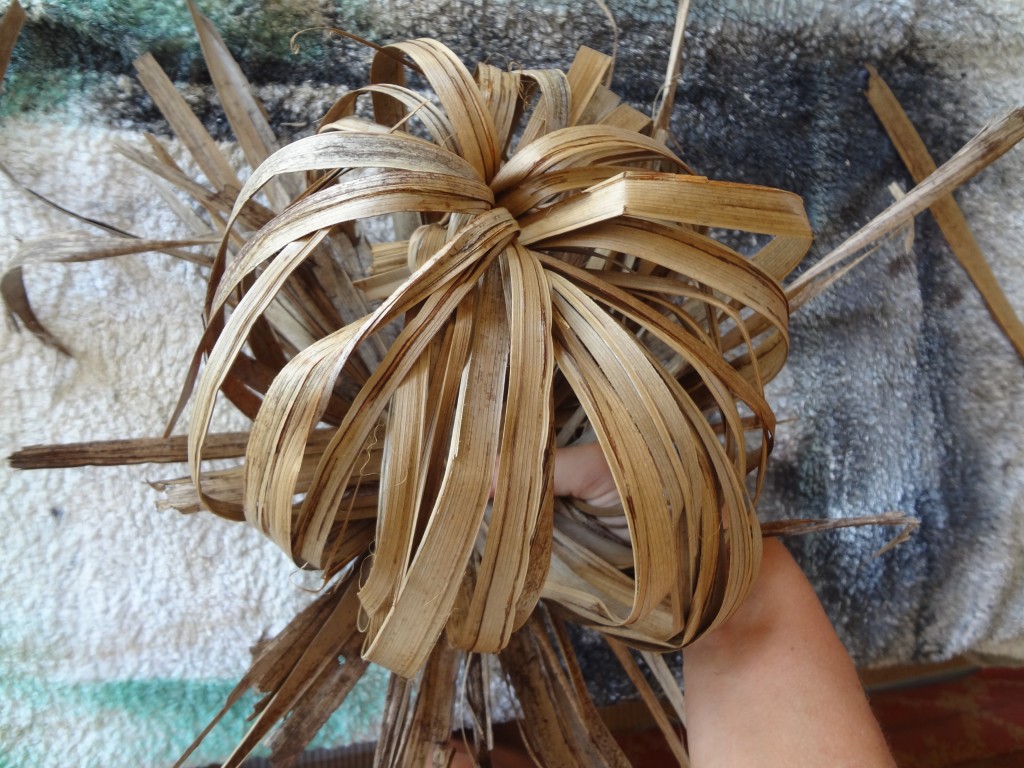 Ummmm, that's going to be a pumpkin, right?!?!
Now, I didn't have a plan when I got started.  So once I had all the leaves pulled around and had them all held together with my hand I had an interesting time perusing the blog room to try to figure out how to secure them all together.
Thank goodness for staplers.  🙂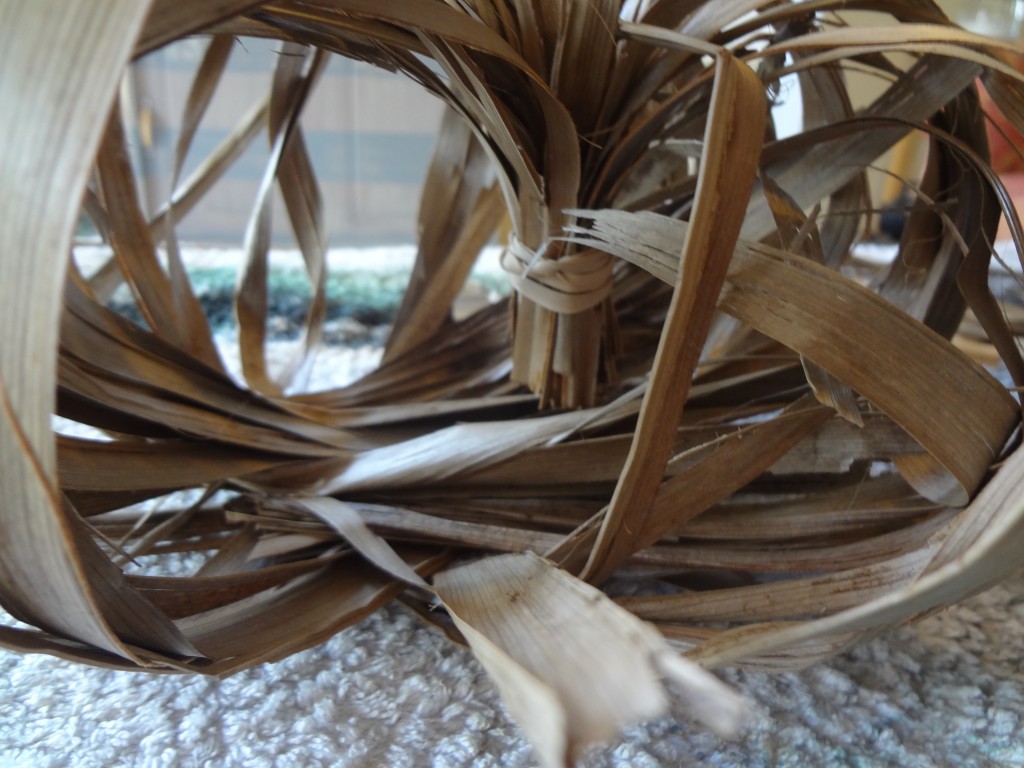 Staple a couple of times in what is the center of the bottom of the pumpkin to hold all of the leaves together, snip off the extra length, hot glue more leaves in areas where the pumpkin looks sparse.
I didn't take a picture of it, but hot glue the end that's now inside the pumpkin, tied with the rubber band, to the center of the bottom.  Basically right onto your staples, to straighten it out.
Hot glue a small stick for a stem.
Twirl a few thin leaves around a pencil and hot glue around the stem for added interest.
And then enjoy your unique fall craft … and new take on the ol' pumpkin.  🙂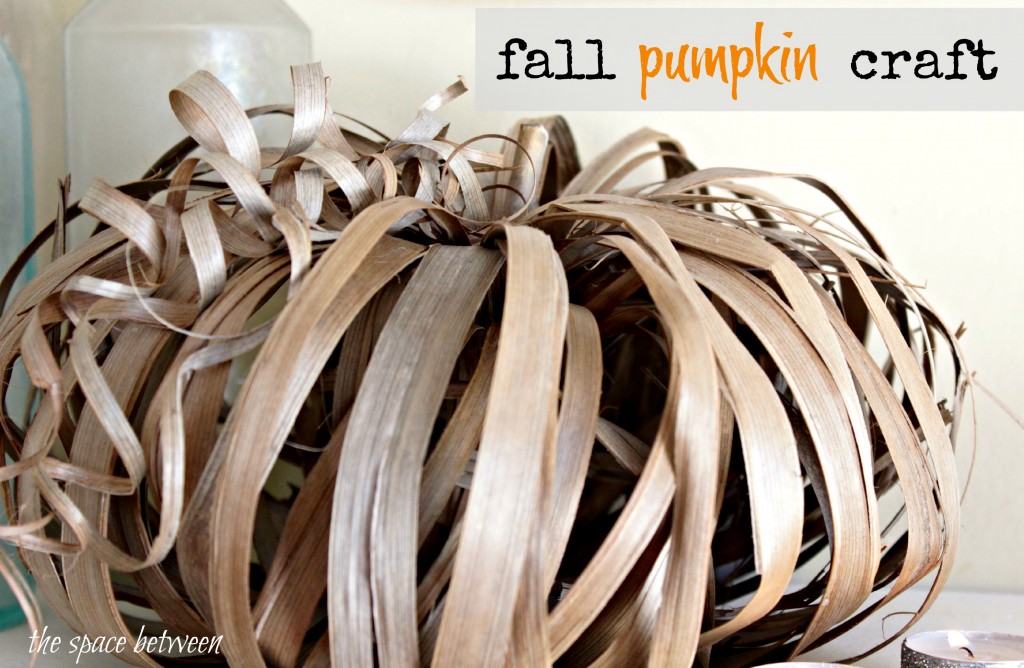 And then put some Christmas lights in it (LED to be safe) and admire it at night.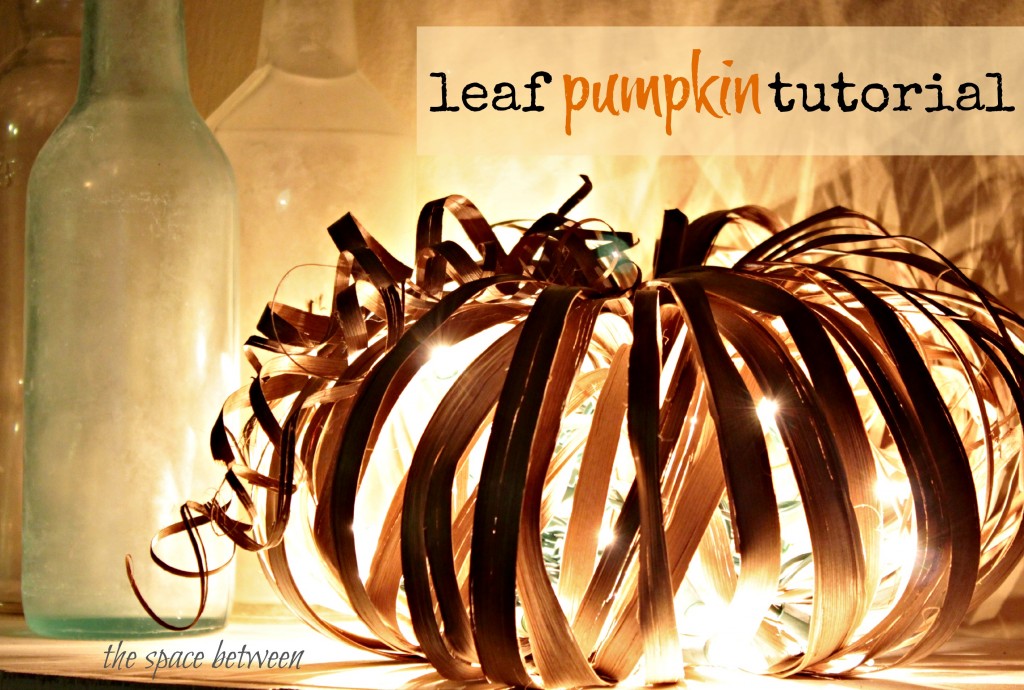 And then blog about it. 😉  And enjoy another practically FREE project.  Not sure what the exact cost of one staple and less than one stick of hot glue is.  🙂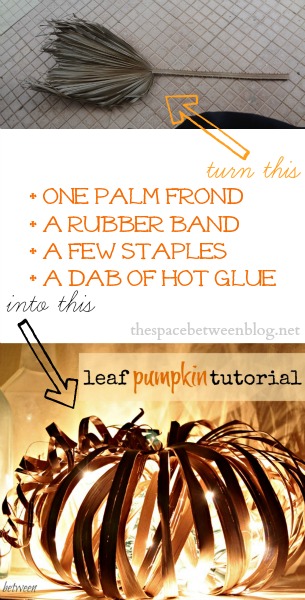 Or you could buy a lit grapevine pumpkin for $129 from Grandin Road.

And if you want to see the easy peasy leaf wreath, it's right here.
And, for a little photo tour of our walk around 'hood, click here.
And tell me what you think.  A fun take on an old original?  A unique spin on the pumpkin? Or best used as a fire starter?  🙂