**This giveaway is now closed, the winners are commenters #12 – Sharon Drueen and #14 – Debbie Kennedy.**
Hey, hey!  It's a fun day around here today, because I have something for YOU!  Well, actually HomeZada.com does.  You've heard of HomeZada.com, right!?!?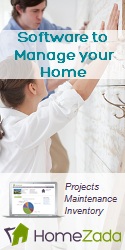 Yeah … I hadn't either.  😉  But, after doing some research … (gotta make sure these things are legit!) I am thrilled to welcome them as a new sponsor. You can access their site through the button on the sidebar at anytime.
And, fair warning, if you are an organized homeowner, you are going to want a ONE YEAR FREE PREMIUM MEMBERSHIP after you hear about them.
Are you in the midst of a variety of projects around the house and just trying to keep it all straight?
Have you been telling yourself you're going to get your ducks in a row just in case tragedy strikes in the form of a house fire or other unexpected home catastrophe?
Do you just not have a great place to track everything you have going on with your beloved home?
ME EITHER!  But, HomeZada.com is the place.  Check it out.
It is like the HUB for all things house and home.  Want to find an already compiled checklist of items we should be considering for yard maintenance each season?  Homezada has it … among many other checklists to reference.  (You know this lister loves that!)


Need help just getting started compiling your house inventory list or want to go paperless and get all of your house contacts and documents all in one electronic place?  Homezada can do it!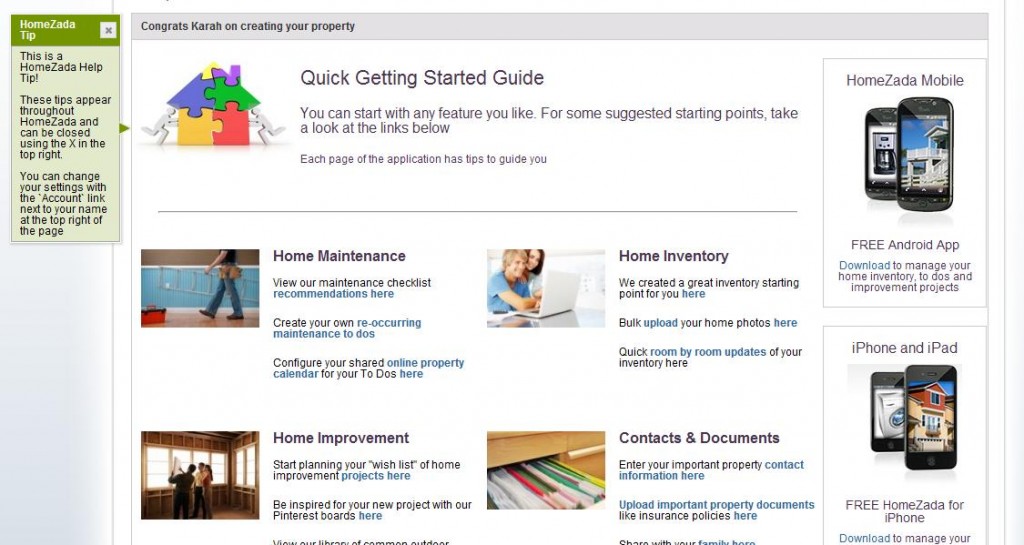 Want to get your ideas in order to start planning for future renovations?  Use one of Homezada.com's preset project templates … or create your very own.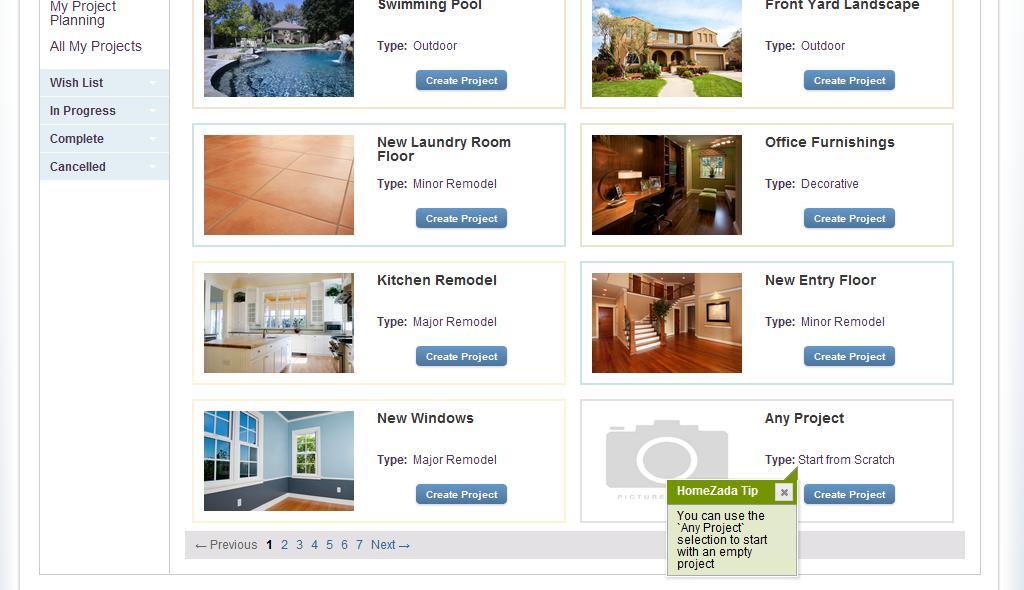 I know anyone who is into organization and planning and home improvement as much as I am is having heart palpitations right now!
AND, Homezada.com is giving away TWO FREE PREMIUM ANNUAL MEMBERSHIPS!!  $99 VALUE each.
The benefits of the premium membership include the ability to have a shared property calendar with automatic reminders via email and the news page of your maintenance to-dos around the house, the entire home improvement projects tracking piece, and the ability to manage multiple homes with one account.
Now for the official deets.
Prize:  One (1) Year Premium Membership ($99 value)
Total Number of Winners:  Two (2)
Entries:  3 possible entries per person, leave a separate comment on this post for each entry.
1. Leave a comment letting me know what feature you're most excited about at Homezada.com
2. Share this giveaway post link on Facebook.
3. Share this giveaway post link on Twitter.
Closing Time:  All comments received before 11:59pm Eastern Standard Time Tuesday, August 15, 2012 will qualify to win.
Eligibility: Open to everyone worldwide.
Winner:  The winner will be selected by random.org.