Well, now that I've actually made the door-turned-something-or-other into said something-or-other, it really doesn't open and close.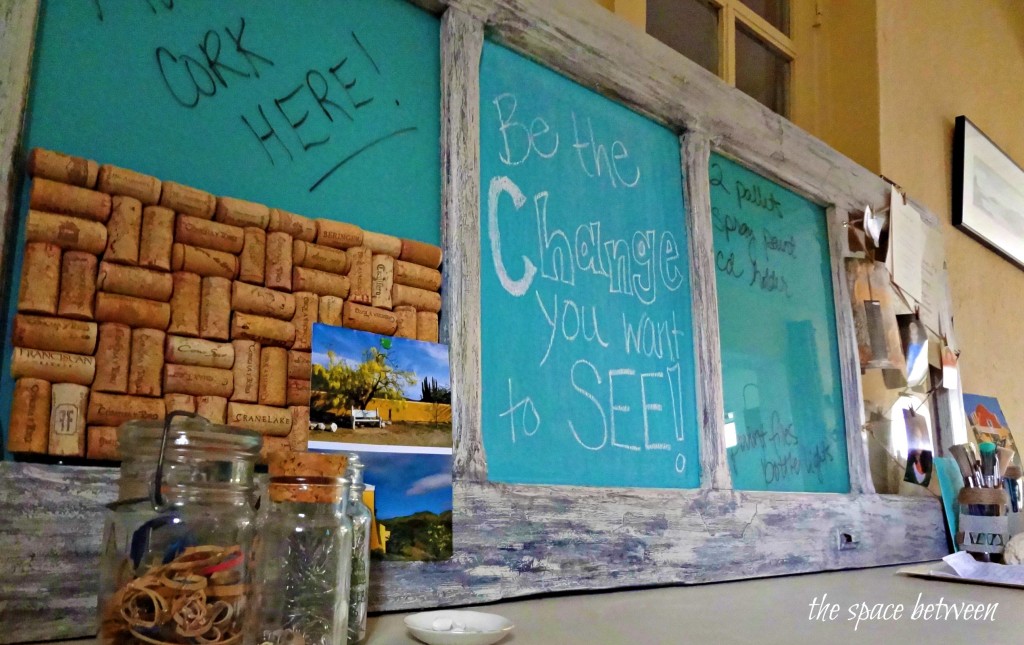 But, metaphorically speaking, I still like the title.  After all of the contemplation, and many an hour at work on the probably should have stayed in the dumpster found door, I decided to make her into a message center.  And, I am down right smitten with her.  (Thank goodness, because she did not come easy.)
I don't know about you, but I am a lister.
If I were a DJ, my name would be Sir Lists Alot.
If I were on Grey's Anatomy, my name would be Dr. McListy.
If I had my own reality tv show, it would be called The Real Lister of Curacao.  I know, I know … it sounds riveting.  😉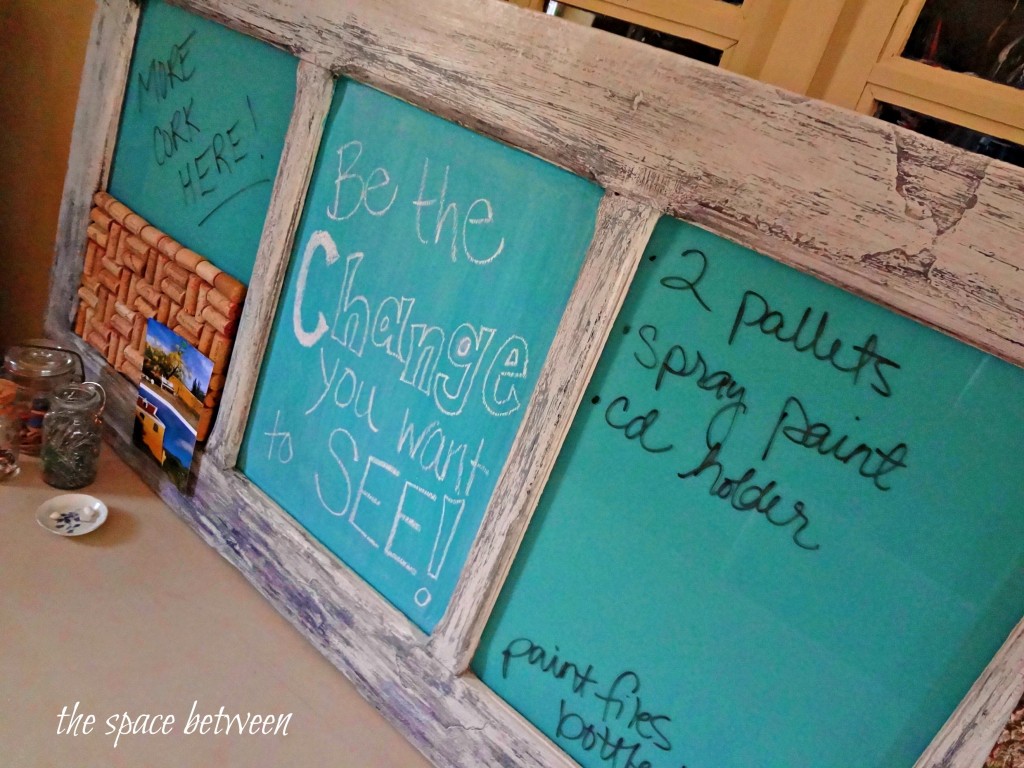 But, in all honesty, I don't function well at all without a list.  If you're not on my list, you don't get done.  If I don't add sweet potato to our grocery list, it doesn't get bought.  Even though we eat it all of the time and it's ALWAYS on the list.  It's in a weird spot in the grocery store and if it's not on my list, I don't automatically get it.  I may very well be a few bulbs short of chandelier just dependent on my lists because I love them so much.
But I'm, oddly, totally OK with that.
Right now my in-real-life BFF is probably thinking "well then put 'email Sue' on your list damn it".  That's actually a good idea.  🙂
And now, thanks to another FREE project (favorite words!), right at my finger tips, on my work space, I have so many list choices that I'm going to need to make a list of where I want to list first.  I can write a list on paper and tack it to my cork board (that is still a work in progress – add to the list: Drink More Wine) …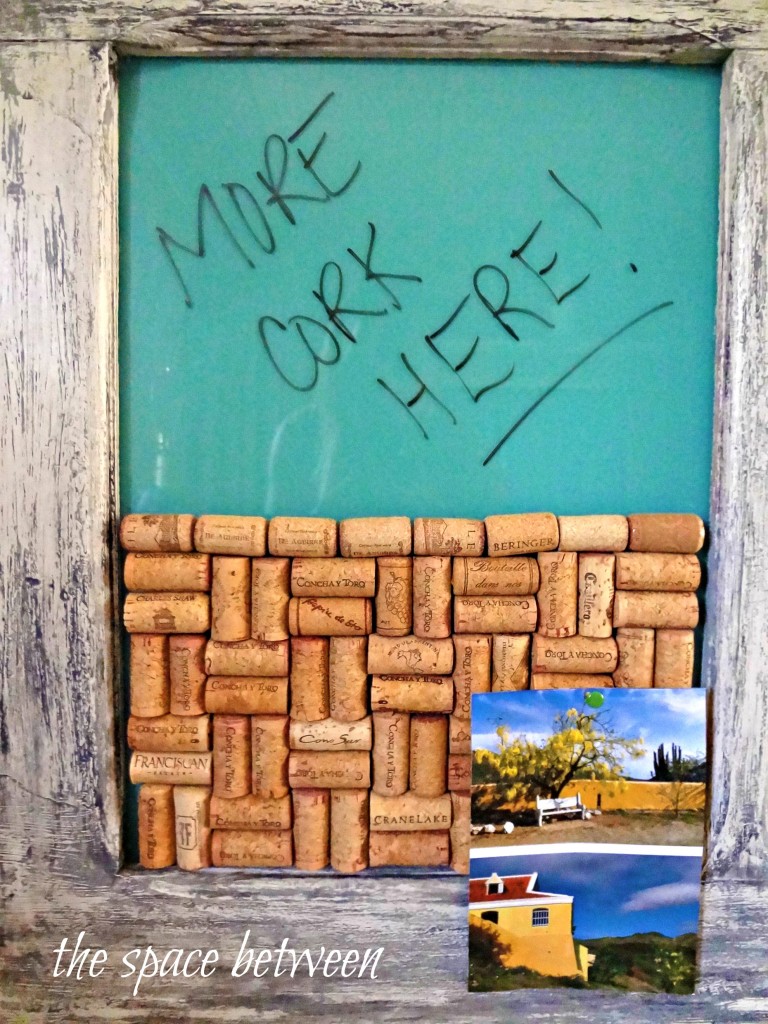 …. I can use my handy-dandy DIYed chalkboard to jot somethin' down old school style …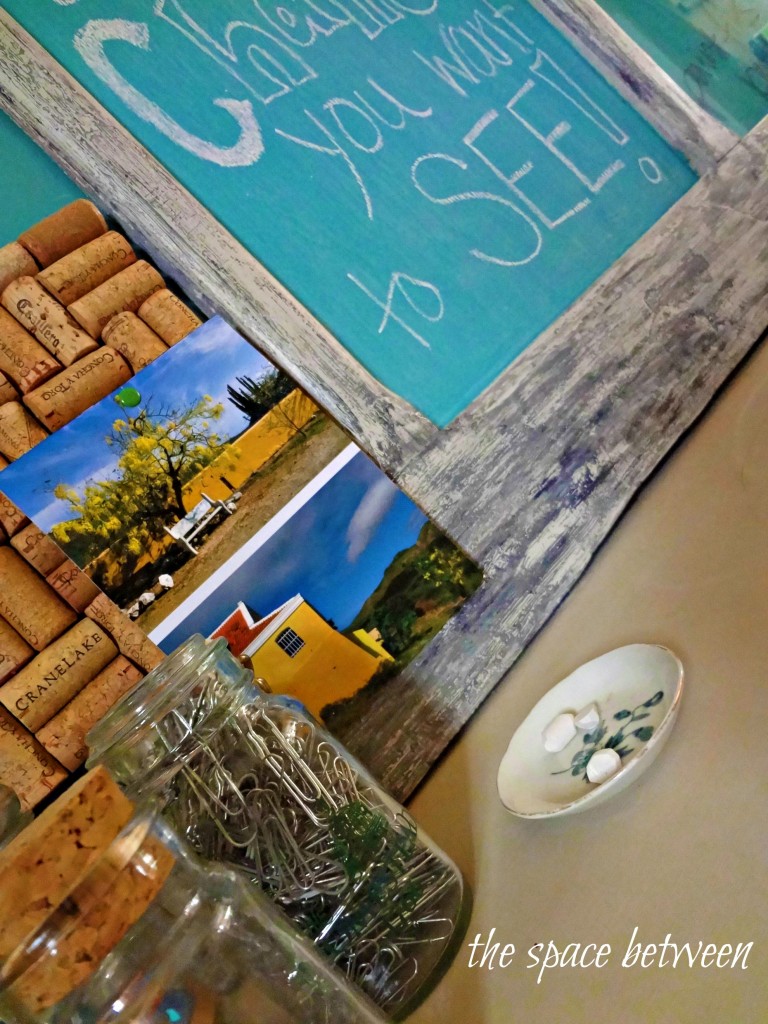 … I can grab my dry erase marker and list to my heart's content on my color coordinated dry erase board …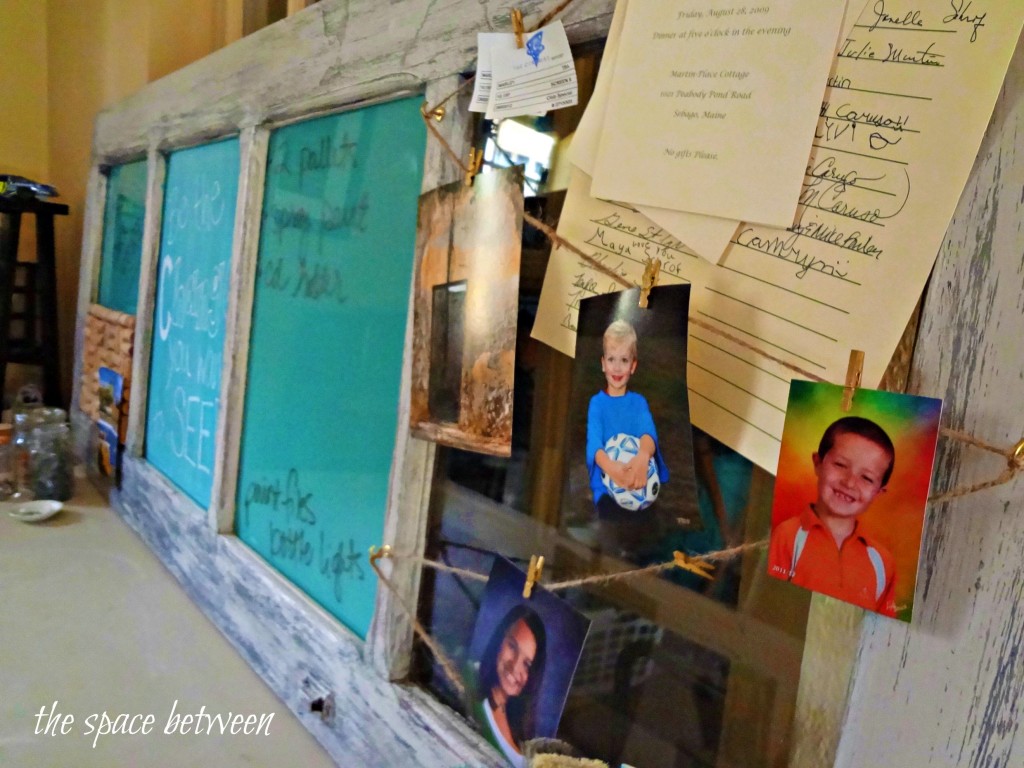 … and I can even use my little jute line and mini clothes pins to hang more lists cute pictures of kids we love.  🙂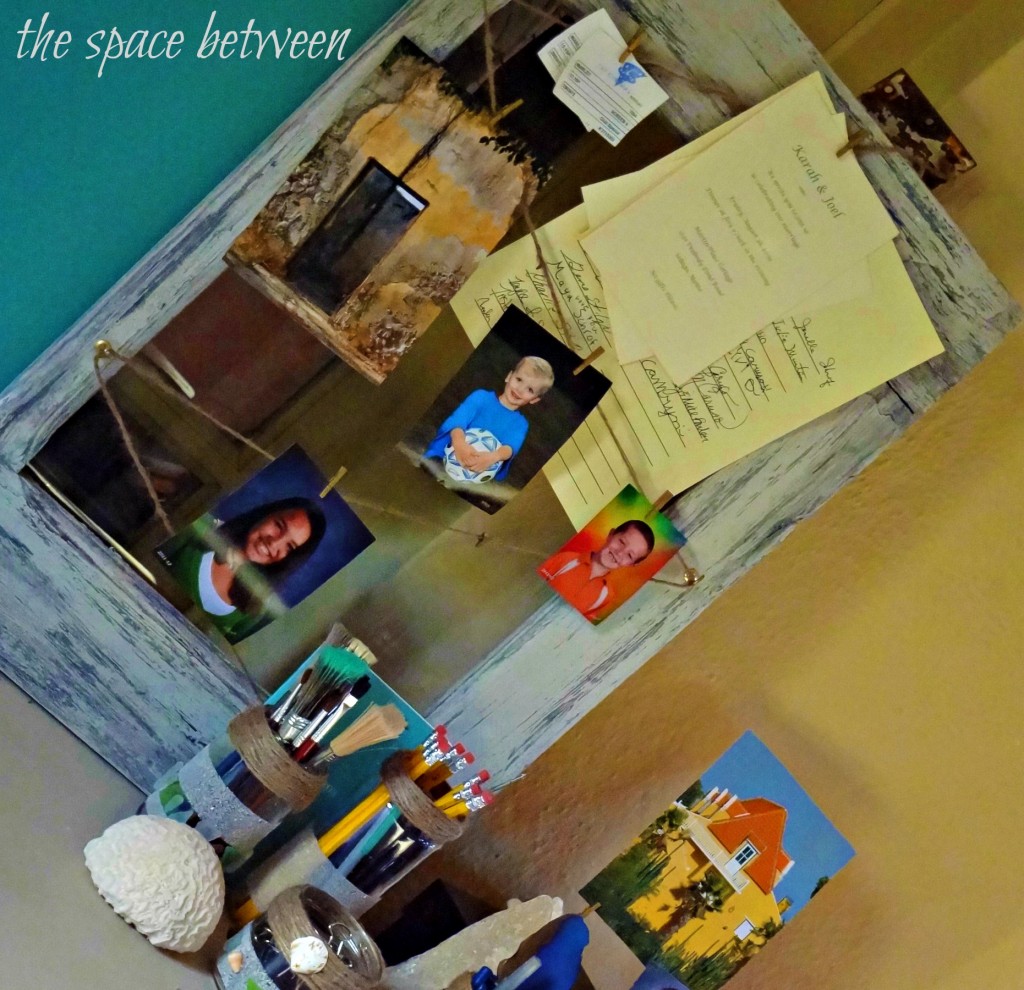 I am so happy with my dumpster dive message board I can hardly stand it.  It just makes me want to list dance!
What about you?  Have any door-turned-something-or-other projects of your own?  Like my message center as much as I do? Are you addicted to listing?  Maybe we need a support group.  😉
And just a little Thank you! shout out to everyone who has commented and complimented the new blog look.  I really do appreciate all of the support and feel so grateful for all of you who are on this little blogging adventure with me.  There is still some work to be done and I am always interested to hear if you find it user-friendly, have trouble finding any specific content or just have layout suggestion.  I'm all ears.
And … this is the first post I am publishing from this new blog so let's hope all goes well.  I do understand there is a delay now in when email subscribers will receive the posts, meaning posts will be published first to the blog and emailed to subscribers at a later time.  I guess you're just going to have to stalk the blog if I've got something coming up that you're dying to see.  😉
AND, I'll be posting the how-tos for the different components of the message center, so let the blog stalking begin.  😉
Update:  Learn how to make your own chalkboard paint here and dry erase board here.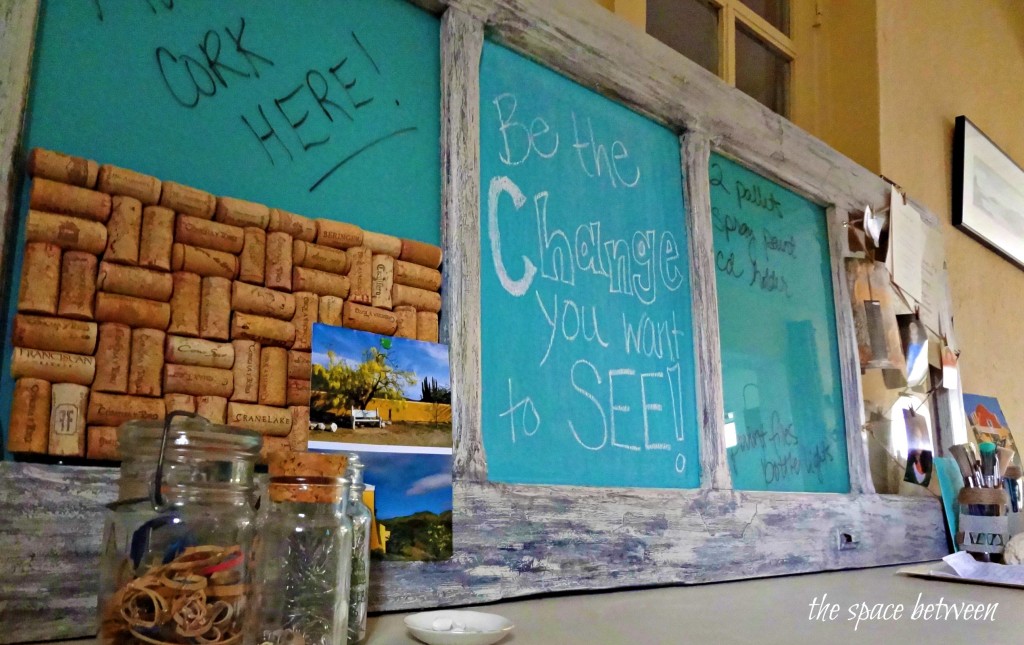 Enjoy your lists space today!