**this giveaway is now closed**
Hello there!  Happy Monday!  I still need to organize all of my photos from the recent getaway I took with a few girl friends to share with you.  You are going to love the fun, coastal features of the house where we stayed.  And the owner is coordinating a giveaway package (think free nights, free family fun and even a family portrait!) so start getting your summer vacation mojo ready.  You could win!!
And today we're going to kick things off with another giveaway with 5 WINNERS!  That's right, Duluth Trading Co, is offering FIVE $100 gift cards just in time for Father's Day!
But first, if you feel so inclined, and have any amount of love or like or adoration or anything other than general distaste for the recent front porch makeover we completed, you could help us win a little bragging rights by clicking over to the BHG's Ultimate Summer Bash and voting.  I am so honored that they asked if we would be a part of their Outdoor Decor category and the voting for that category is live all this week.  You can vote I think once an hour each day this week.  Not that I'm asking you to do that.  But I wouldn't hate you if you did.  😉  Click here to vote.  Thanks!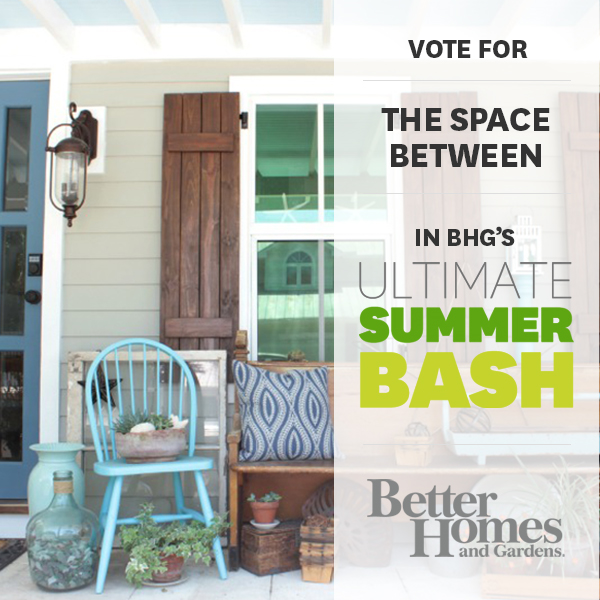 Now, on to you and your chance to win!!  Prior to our trip Duluth Trading Co. sent me this beautiful messenger bag.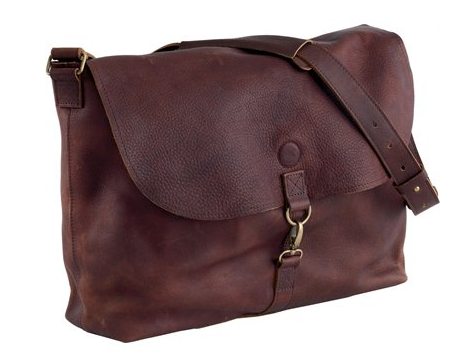 It is seriously the perfect carry on.  With a separate zippered section that is a perfect fit for my laptop, and multiple little organizing pockets and pen holsters it made traveling through the airport with quick access to my essentials a breeze.
And with a second go round this past weekend on the little New Orleans trip Joel and I took (Did you see all of the fun pics on Instagram?  There's a little video of a group of high school street performers we saw, too.  So fun.) I can honestly say that this bag is the bomb diggity.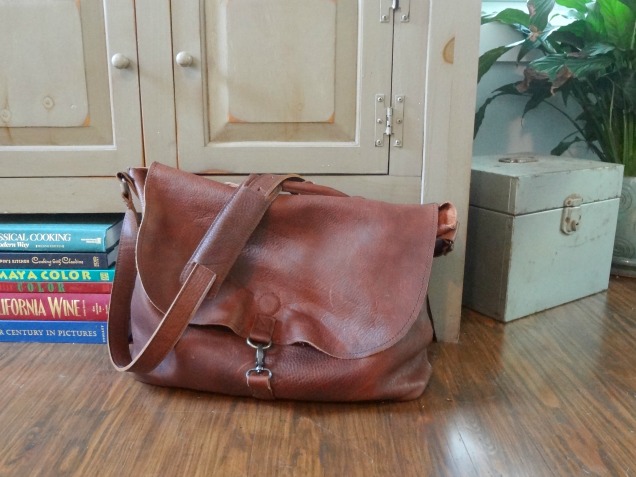 The quality of the craftsmanship is evident and I love the details of the antique brass hardware and the hidden magnetic closure came in handy when I had the bag packed so full I could hardly close the clasp.  Not that you would pack a bag that full.  😉
But seriously, who can go away for a few days without all of the travel necessities.  You know … magazines, snacks, all the appropriate chargers, and snacks. #thisgirllikessnacks
And it is so perfectly floppy.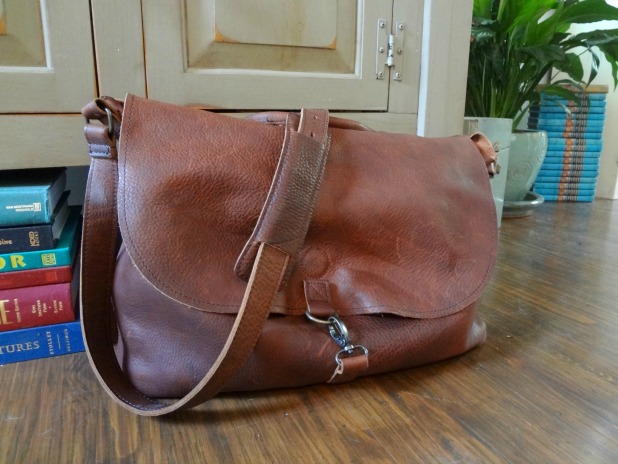 So let's get to the fun part for you.  Duluth Trading Co has much more to offer than just these fab bags, hop on over to their site and come back to tell me what item you'd want to buy if you won.  Would it be this canvas and leather bag, this awesome cooling shirt for summer, or maybe something fun from their gifts and gear selection?
And definitely check out the Duluth Blog for more Father's Day gift ideas … and some fun e-cards in honor of dear ol' dad, like this one. LOL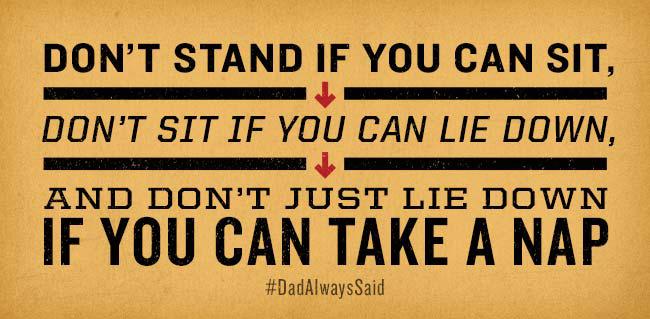 Good luck!
And check out some of their other bag options live and in action by visiting my co-hosts In My Own Style, Unskinny Boppy, Eclectically Vintage and Making Lemonade.