You'd think I'm gearing up to host a dinner party around here.
I'm coming up with 5 inexpensive ideas to keep in mind when tablescaping.
And reminding you of the name card holders I made last year.
And even making new ones for this year.
And now, I'm making do it yourself coasters.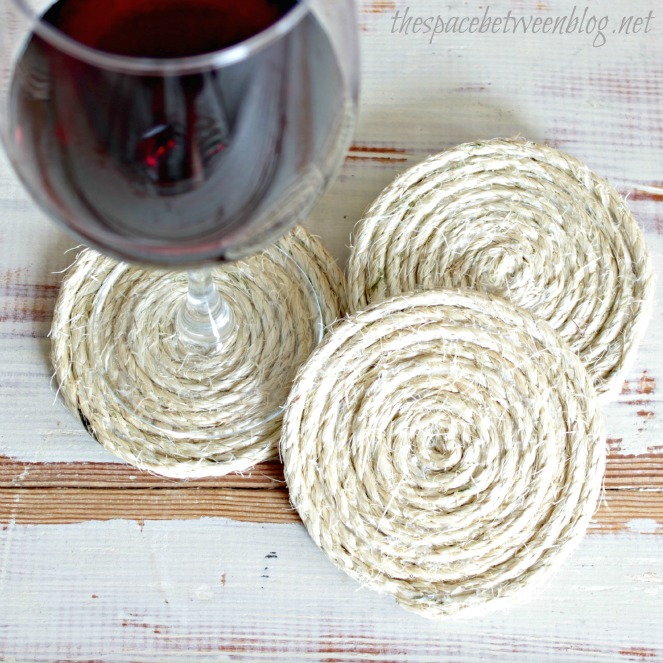 But I'm not.  Gearing up to host a dinner party, that is.
I actually thought to make sisal chargers when I was putting together the tablescape.  You know I love a simple, rustic element.
But let's get real here.  I don't need no stinkin' chargers!
But we definitely enjoy a drink or two, so sisal coasters equals brilliant idea for us!!
All you need: sisal, hot glue and scissors
How to: put a dab of hot glue on the end of the sisal and start rolling, hot glue every so often and keep rolling.
I'm not sure exactly what this next picture illustrates, but I took it so it's only fair that you have to see it.  😉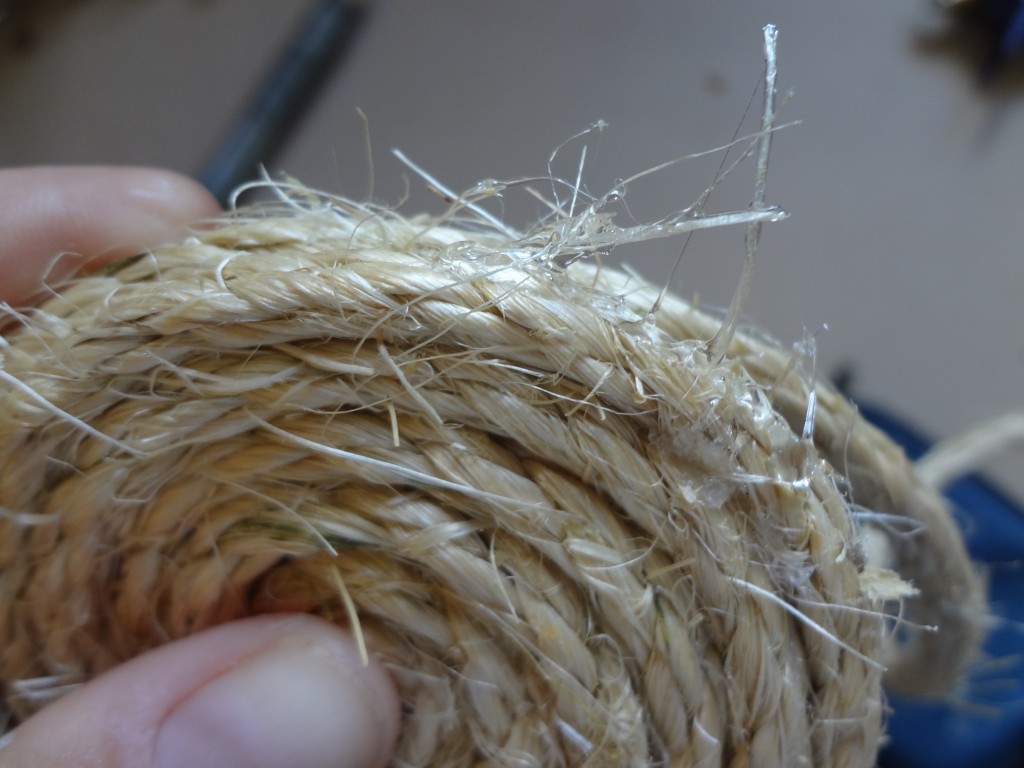 Cut the end off at an angle and then trim the sisal stringy thingys.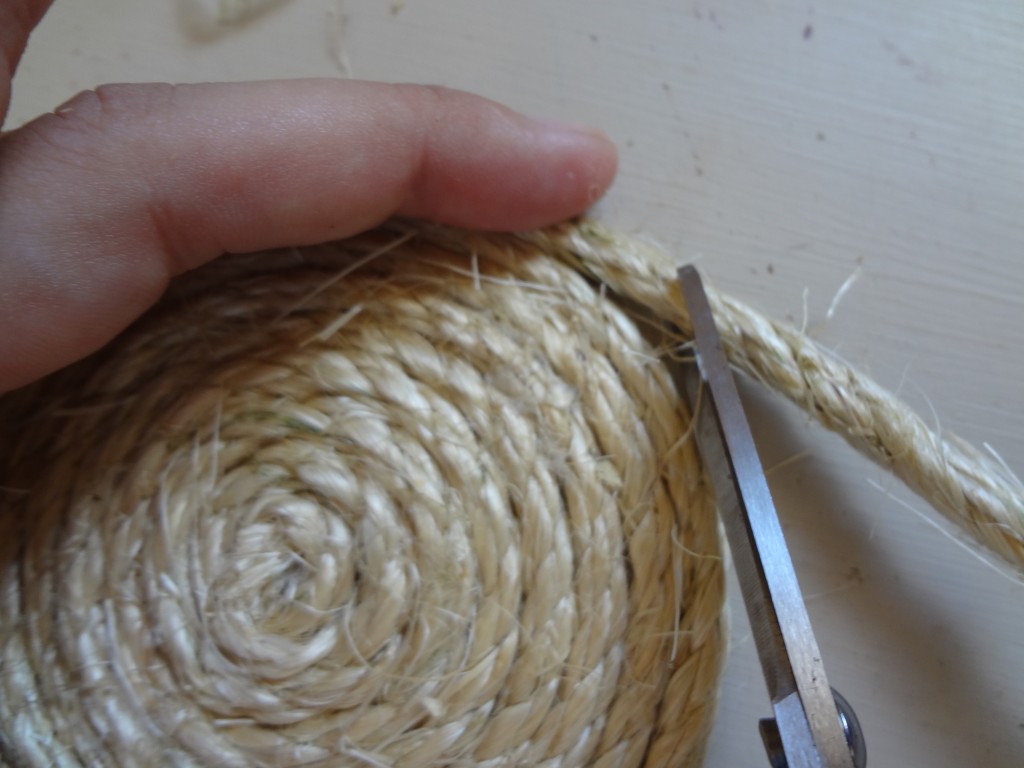 And if you're me, you will burn your fingers.  Especially at that beginning step where you're getting your coaster started around that first dab of hot glue.  Ouch!
But, I did end up using a unsharpened pencil to scrape off any glue that squeezed its way up to the top (or bottom) of the coaster.  I didn't figure this out until I'd burned my fingertip trying to scrape off the hot glue with my fingernail about 56 times, though.
Please learn from my tendency toward idiocy.
I need hot glue finger tip protectors … and leg protectors … and feet protectors.  I just might have dropped the hot glue gun on my foot twice once. 😉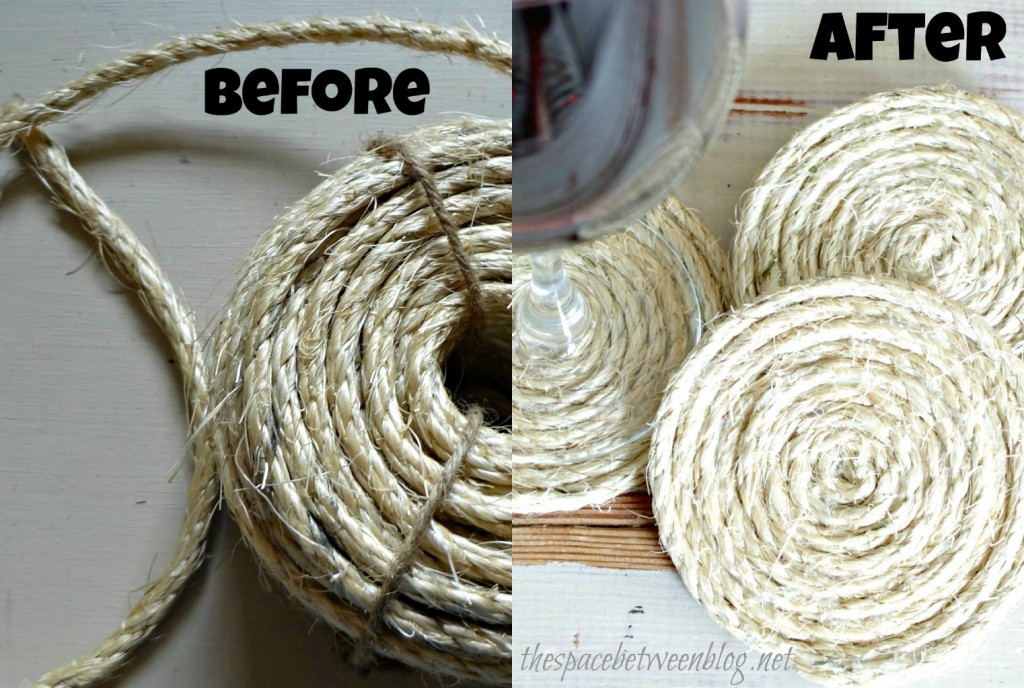 The whole roll of sisal was about $5 and I used about half to make 4 coasters.
Wrapped in a beautiful ribbon these would make a great, inexpensive gift.  Maybe for a neighbor, or a housewarming gift with a bottle of wine, or for a co-worker.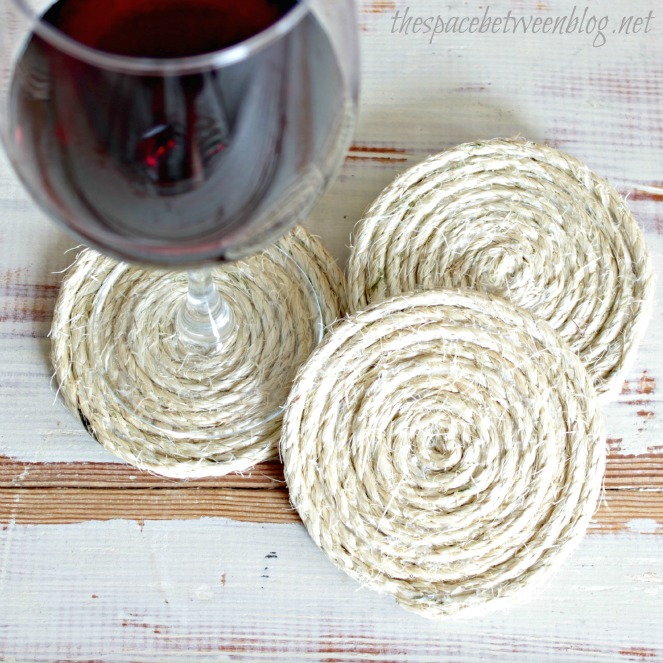 What do you think?  Are you a homemade gift giver?  Coaster user?  Sisal lover?