Hey hey!  Happy Monday!  It's that Monday again … the one where we share those super simple, easy peasy, 'it's a cinch' type projects.
You've seen my leaf wreath in a couple of vignettes recently on the blog.
First we did our fall mantel, because we like to be way ahead of the curve. 🙂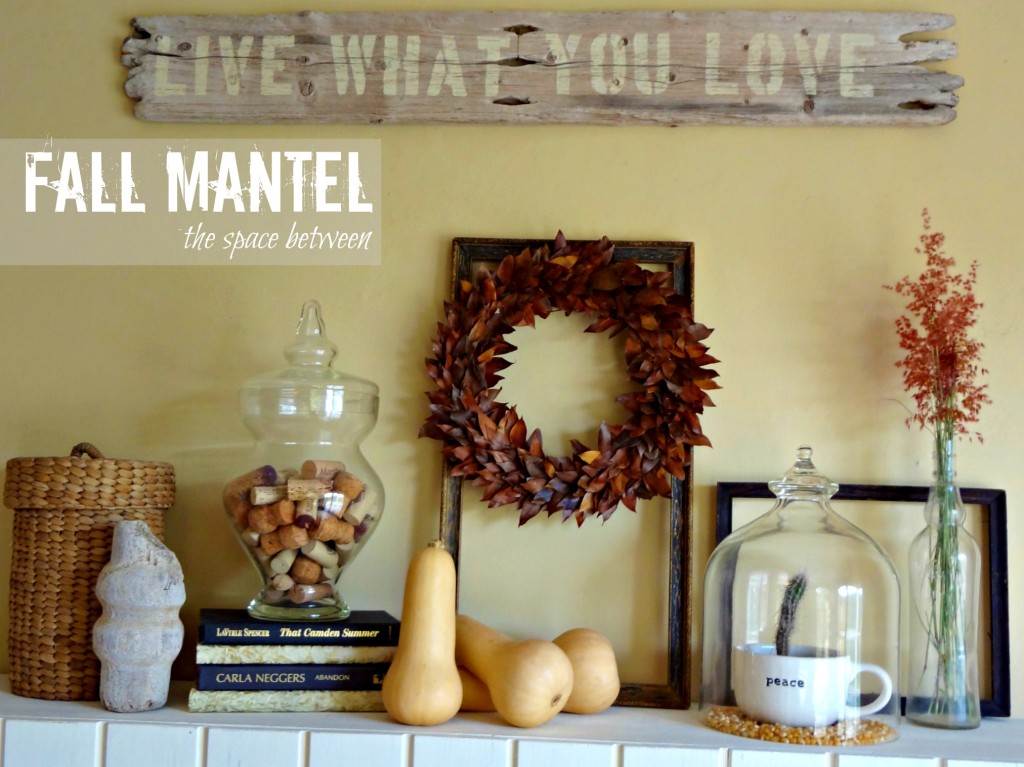 And then we spiced it up a bit with a little green metallic spray paint.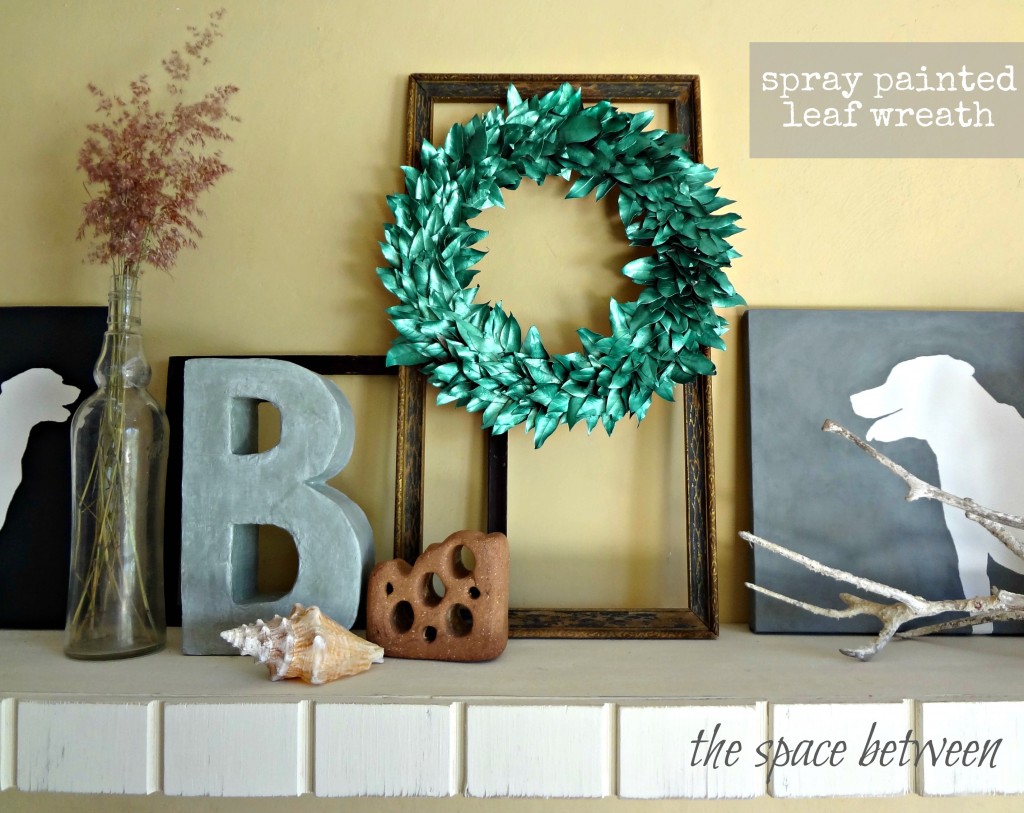 Just to be sure you all realize you can totally make one of these beauties for yourself, here is the step-by-step of how to make a leaf wreath.  🙂
Total time, about 15 minutes!  Seriously, this was one of those projects that I was looking forward to an afternoon of a Project Runway marathon (in my dreams I am a fabulous seamstress) and a little crafting.  And, 10 minutes later, when I was almost done I was a little bummed, I have to admit. #NeedAnotherExcuseToNotDoTheDishes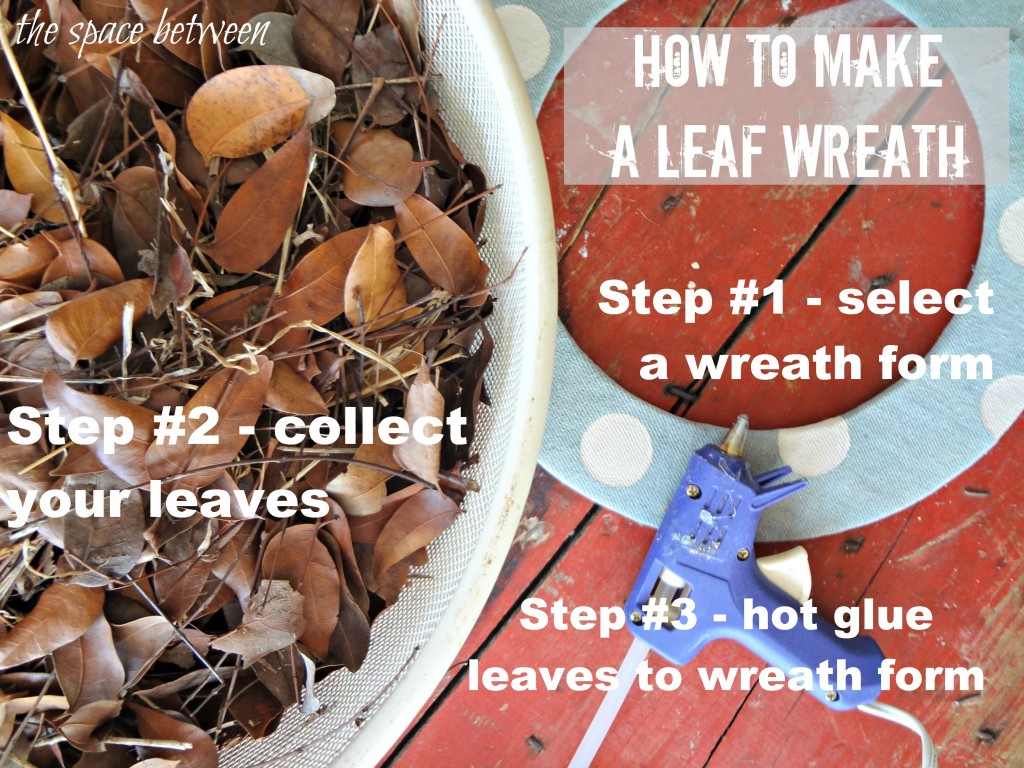 Step #1 – Pick your wreath form – mine was an after Christmas decoration I bought on sale for about $1.  I had used it in another wreath attempt … hence the polka dot fabric.
Step #2 – Collect your leaves – We have them in abundance and the idea for this wreath came to me on a walk around the hood with the girls … in, like, March.  I feel like I deserve an Olympic medal for waiting until July to make the fall wreath. 😉 NOTE:  I only used about one-fiftieth of the amount of leaves I collected.  It had me thinking I could totally pull a 'Hildi straw wall' and cover one of our wall in leaves!  Ummmm, no.
Step #3 – Hot glue your leaves to your wreath form – I didn't worry about front or back of the leaf.  I just used full leaves and went to town, making sure to overlap enough so the wreath form wasn't visible anywhere.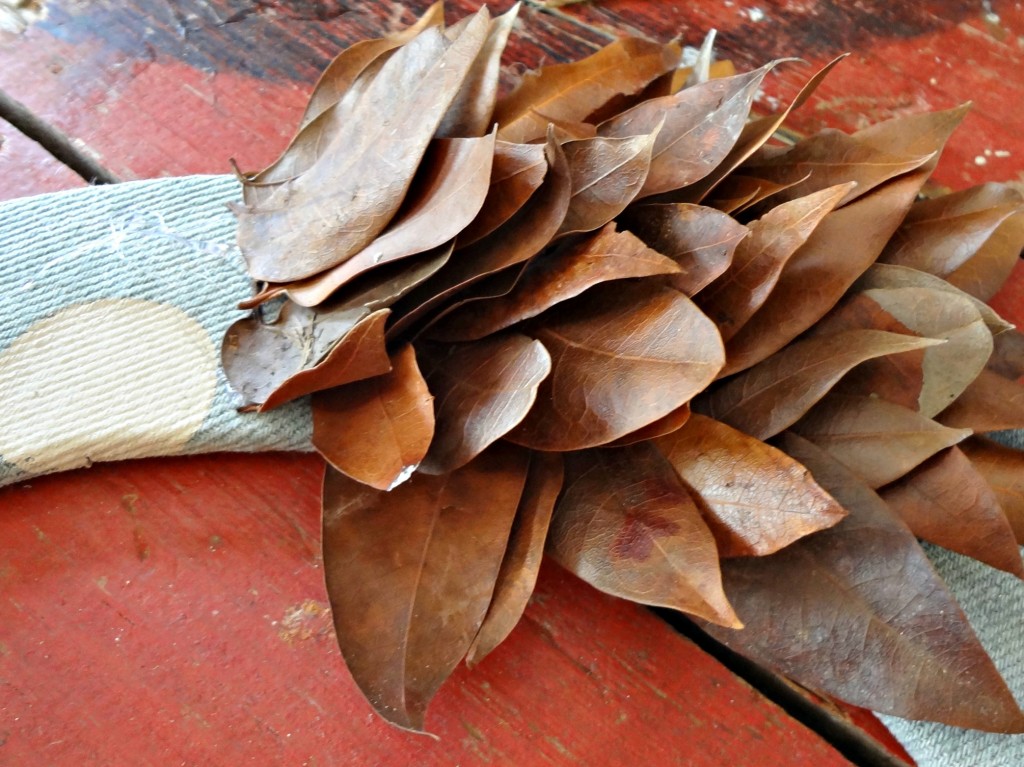 TIP!!! Keep a trash can near by to toss the damaged leaves and those you don't want to use to get them out of your way.
And that's it! Easy peasy, right!?!?  And so versatile with the spray paint … one red, one white and one blue for Labor Day maybe? Or spray painted gold or silver for the holidays? What would you do with your leaf wreath?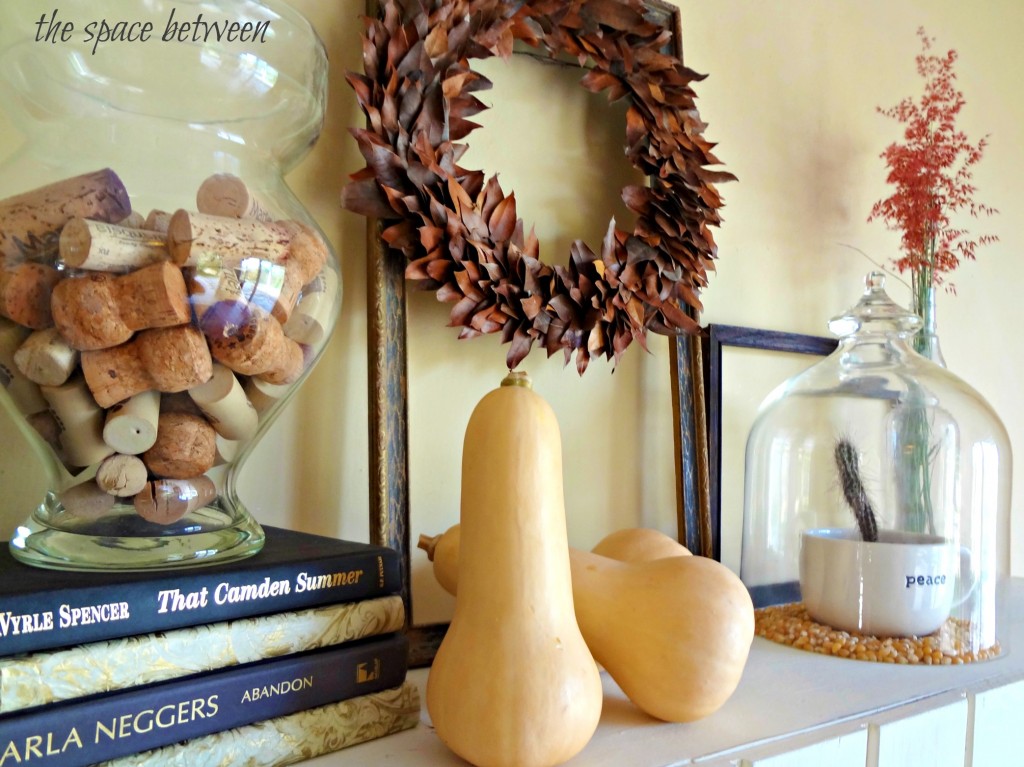 And, if you'd like to see my previous 'it's a cinch' projects you can go here, here, here and here.
And, to see what our walk around the 'hood is like you can check it out here.
AND, don't forget to check in on my 'It's a Cinch' gal pals … here's a sneak peek at what they've been up to … just click on the picture to get a closer look at their projects.  🙂