We're blogging without borders here today.  If you've missed my first few attempts at updating our living room you can get all caught up here, here and here.
And today … she's here … the old door I pulled out of a dumpster on the way to meet friends at the pool one day has transformed into a coffee table!!
And here's how it happened.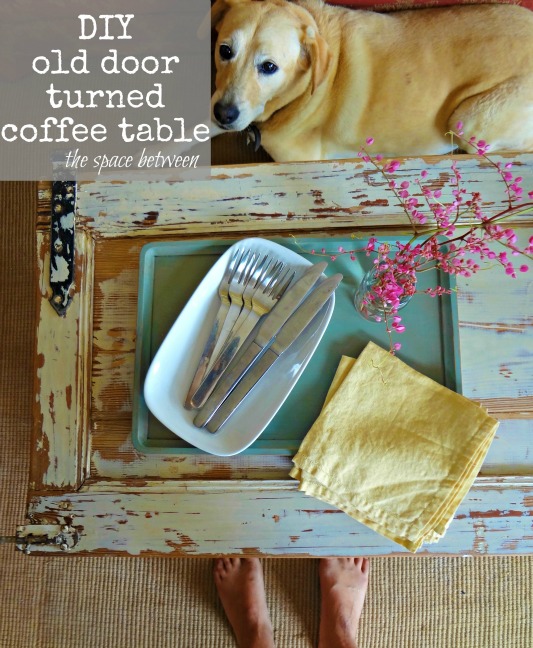 I had been working on the door I found in the dumpster for a few weeks.  Yes, that's how long it takes me to scrape and prep old wood.  Is it just me?  I feel like it takes me forever sometimes … but I just can't take a whole day and make it happen without losing my sanity.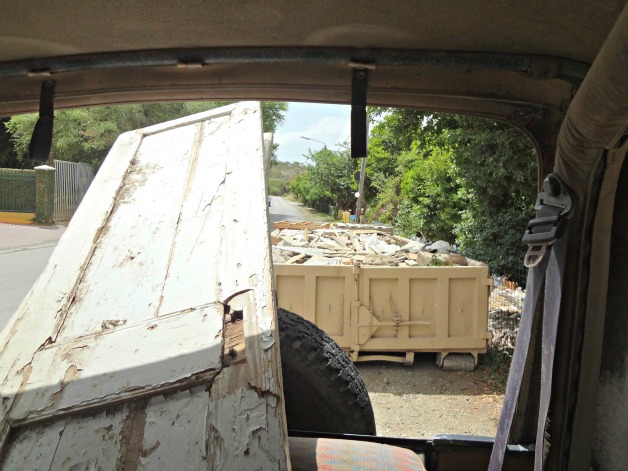 I actually bought casters – rare for me to buy something so optional … but I just had a feeling we were going to love this piece and casters would be the perfect addition.  They are all metal and 2 inch in size and cost me about $25 US.
I wonder how much they would have cost me in the states?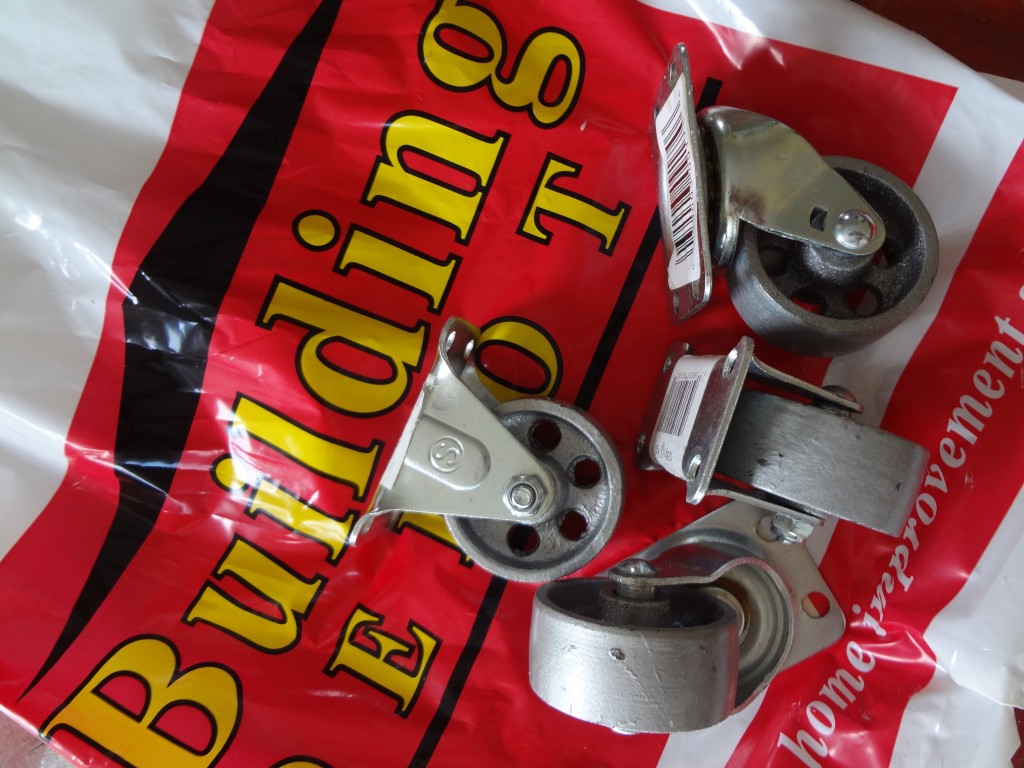 I had figured out a super easy (no kidding!) way to assemble it all and my project was coming together.
Without Joel even knowing really.
He's used to seeing my mess out back.  Sometimes there's sawdust or paint chips or scrap wood pieces strewn about … but he never really bothers to take an interest.  I thank him for that.  🙂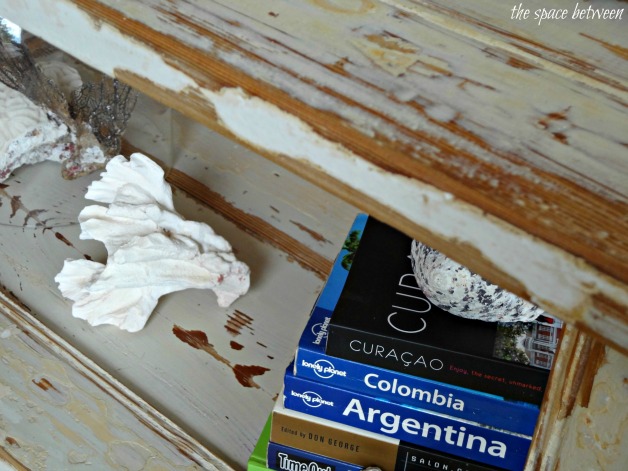 Then I got a package.  'A box arrived for you today, it says there's paint in it … do you know anything about it?', Joel said.
Note to self: Let husband know when I have things shipped to his work.
'YES, IT'S HERE? WHERE IS IT? WHAT TIME ARE YOU COMING HOME?', I said.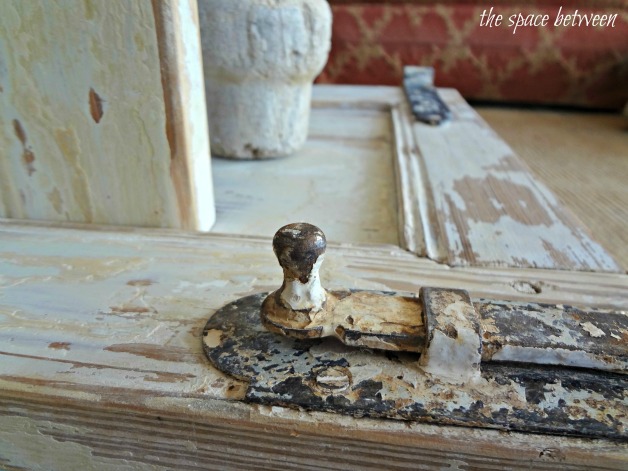 You see, this is what I have been waiting for. My Annie Sloan box.  My very own!!!  And what I was REALLY excited for … the wax.  I just knew the wax would make this piece awesome.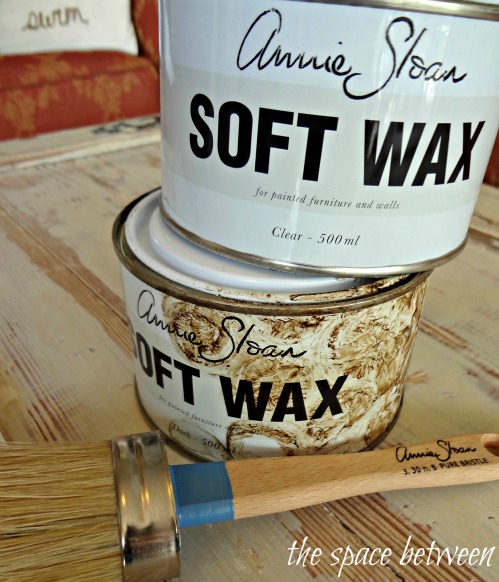 I'm in love with her.
Like, totally, head-over-heals, in love.
She's at the top of my all time favorites list.
She's beautiful, functional, thrifty, upcycled, chipping with charm, wood and metal combined goodness.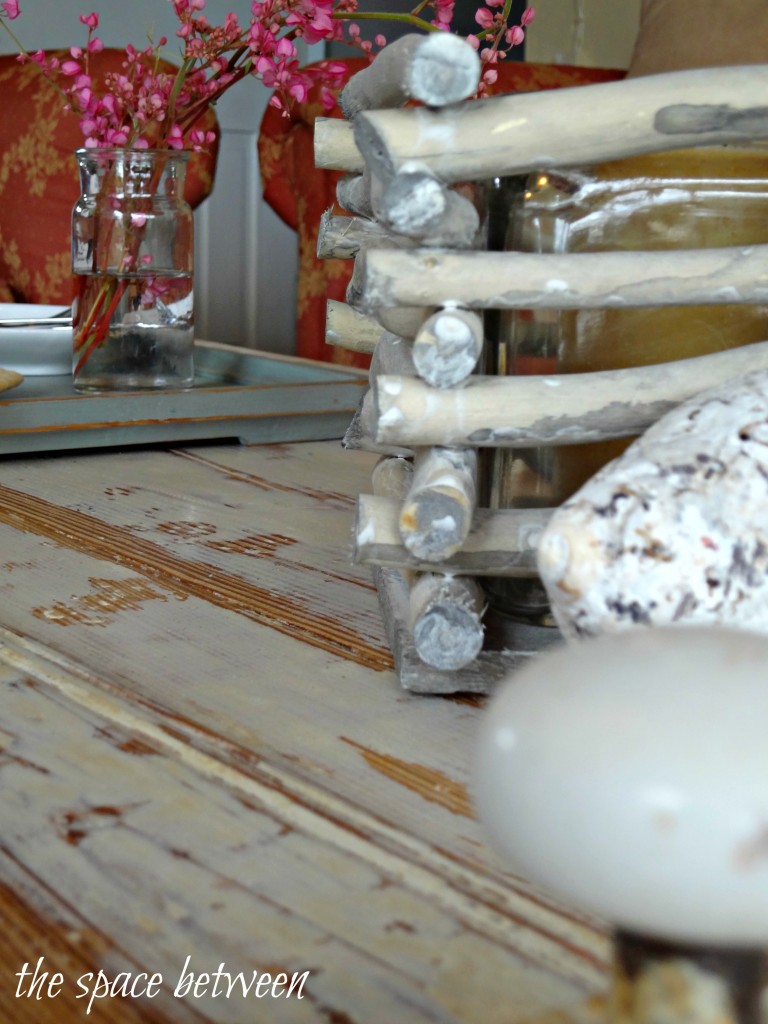 She even makes the couches seem not so bad. A true 'look transitioning' piece for our living room redo.
So …
… on the day I finished her and had her at the ready in the living room …
… when Joel got home, and I was in the kitchen finishing up dinner (because I'm domestic like that) …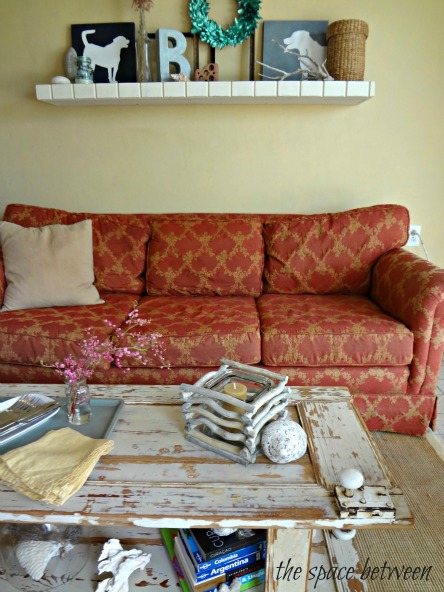 … and he said from the other room 'that looks really good' … pause … 'I think this is my favorite' …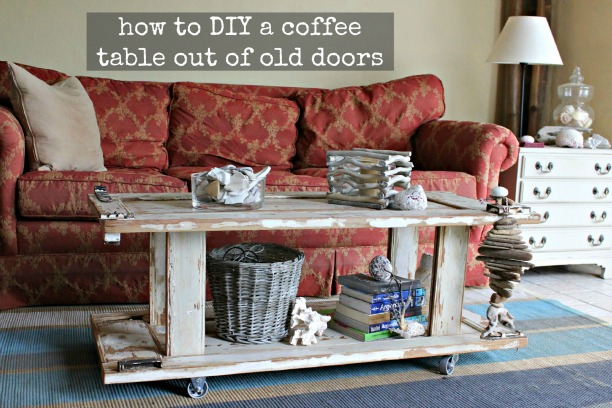 … I smiled over the stove and realized that she's in good company on the favorites list.  🙂
Update:  Find the full tutorial of how to turn old doors into a coffee table here.
What about you?  Do you like the chippy old look of garbage furniture?  Or a bit more modern is your preference?  Do you take an abnormal about of photos of your feet and your dogs?
And, just so you know, I was given Annie Sloan Chalk Paint and wax to try, but I was not paid to write anything about it.