Happy Labor Day!!!  Hopefully you're doing exactly what you want to be doing today.  🙂
It's the first Monday of the month (Can you seriously believe it is September already?!?!  Crazyness.), usually the day we share those super simple projects and tips.  But we've postponed the It's a Cinch series until next Monday in honor of this holiday.
But that isn't stopping me from sharing a super simple little tip I just learned.
A DIY desiccant.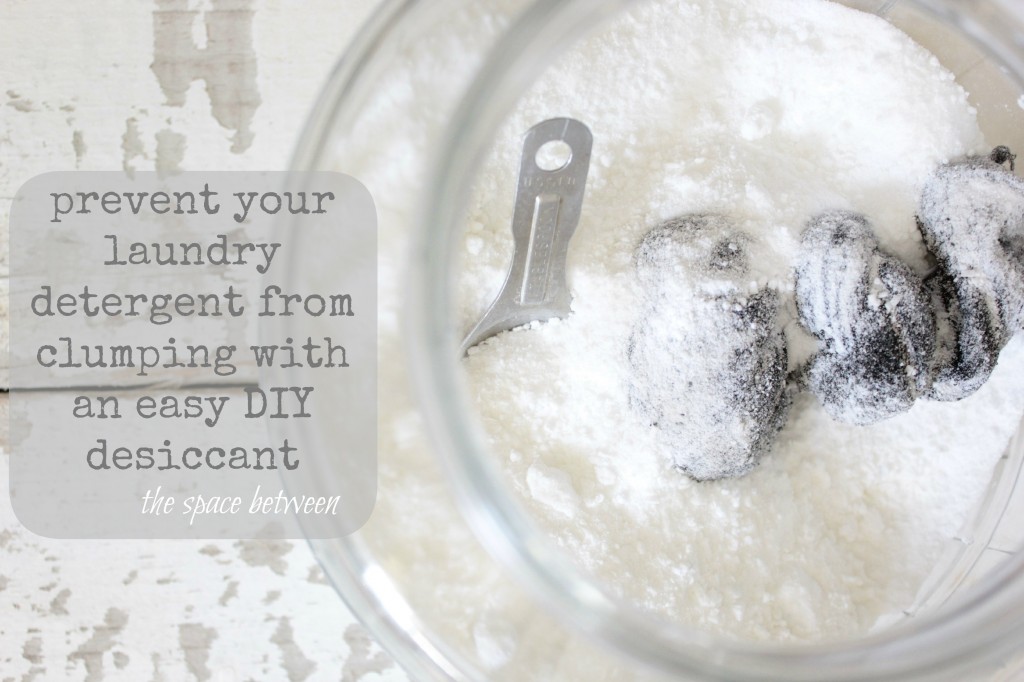 What's a desiccant, you ask?
Well, just to back up a bit, if you were one of the 3 people reading the blog last December, you may remember the humidity issue I had with my salt dough starfish Christmas tree ornament.
So, when I was researching my options for my homemade laundry detergent … you know, when I was having trouble find Borax on the island.  I came across this helpful article.
Basically, to prevent clumping and other effects of humidity, add something that is drier than what you need to dry out. Make sense?  Think rice in a salt shaker.
So, I put a 1/2 cup of unsanded grout mix in a clean, old sock.  Tied up the sock and I put it in my homemade laundry detergent.  (I had the unsanded grout on hand from when I made my own homemade chalkboard paint here.)
Easy peasy desiccant.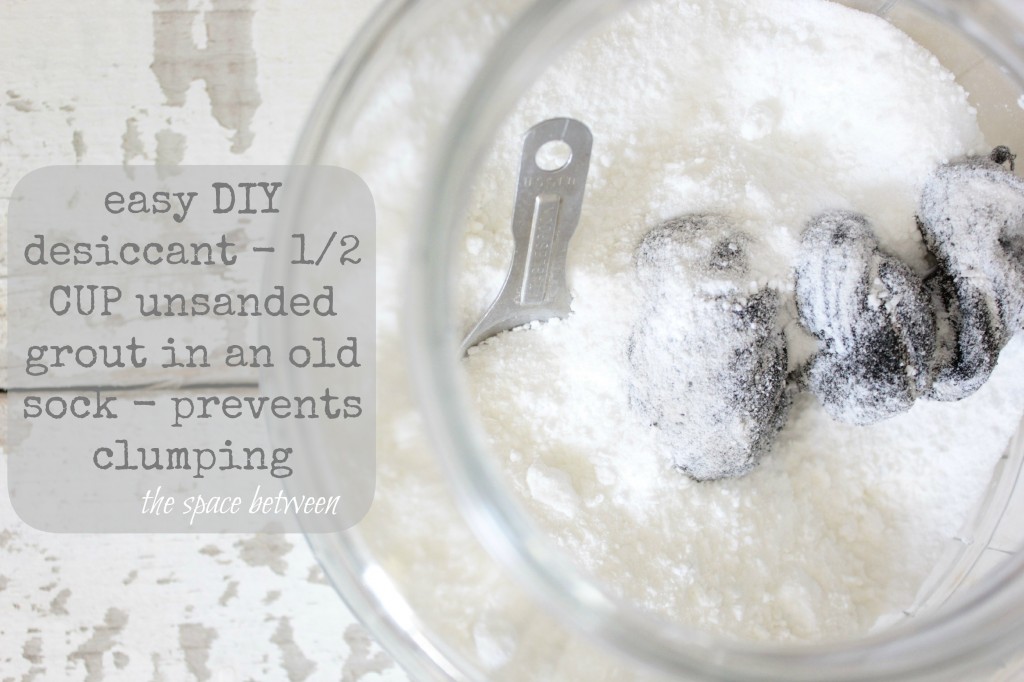 It has been 2 weeks and I'm happy to report my homemade laundry detergent is still clump free.
Now, I hope you enjoy your holiday today!!  Don't worry about making a desiccant until tomorrow.  🙂
And don't forget about our week of Organizing 101 next week!!  Few things make me smile more than organization.  🙂