You first saw this guy nestled on our pallet bed I made for our roof.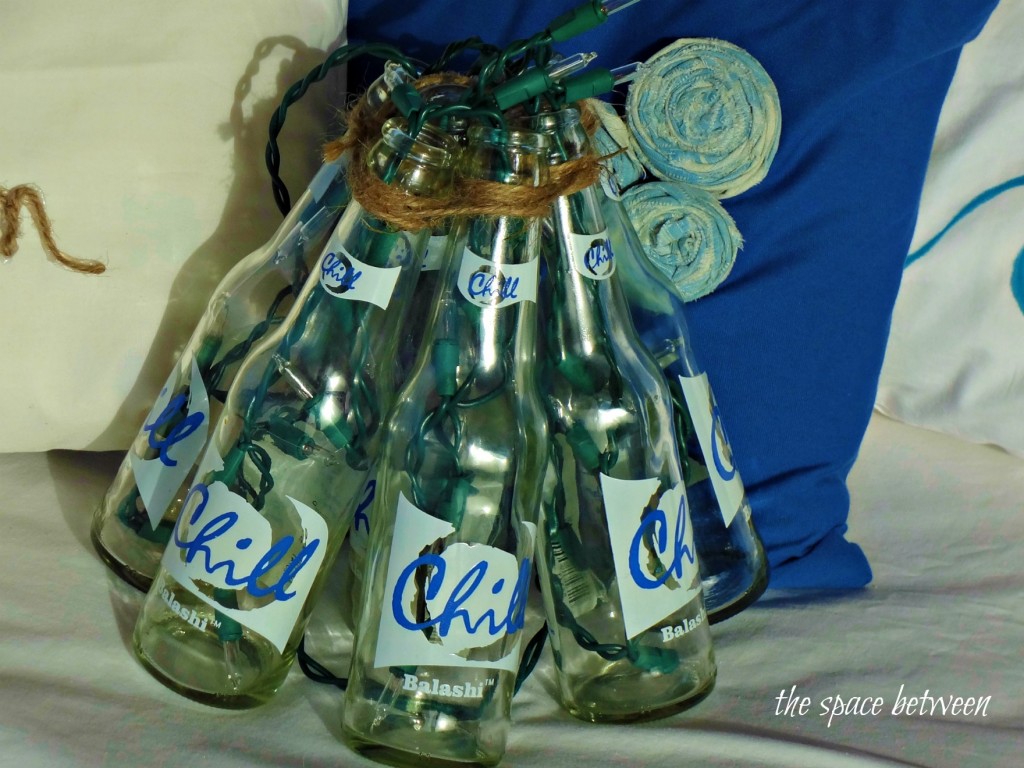 I had visions of this guy hanging over our pallet bed, glistening in the evening, all romantic like.  But we discussed here why that didn't work.
So I took way too many pictures of it laying in bed because I am a dork instead.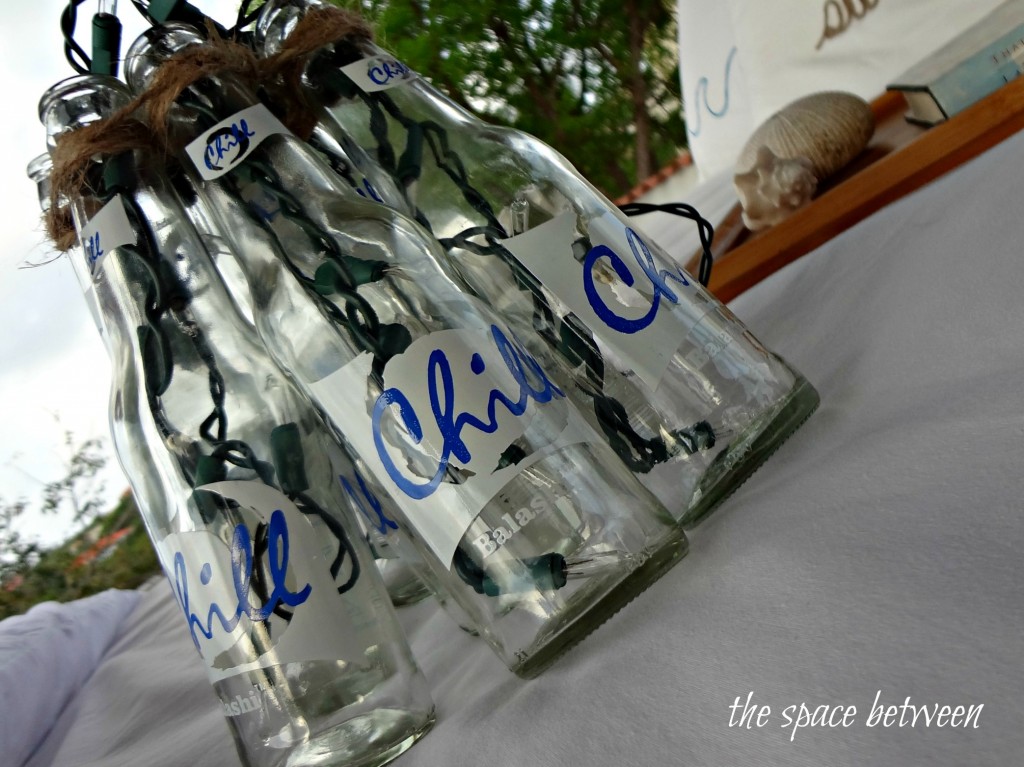 But, trust me, even without the lighting we have been enjoying this breezy new pallet bed.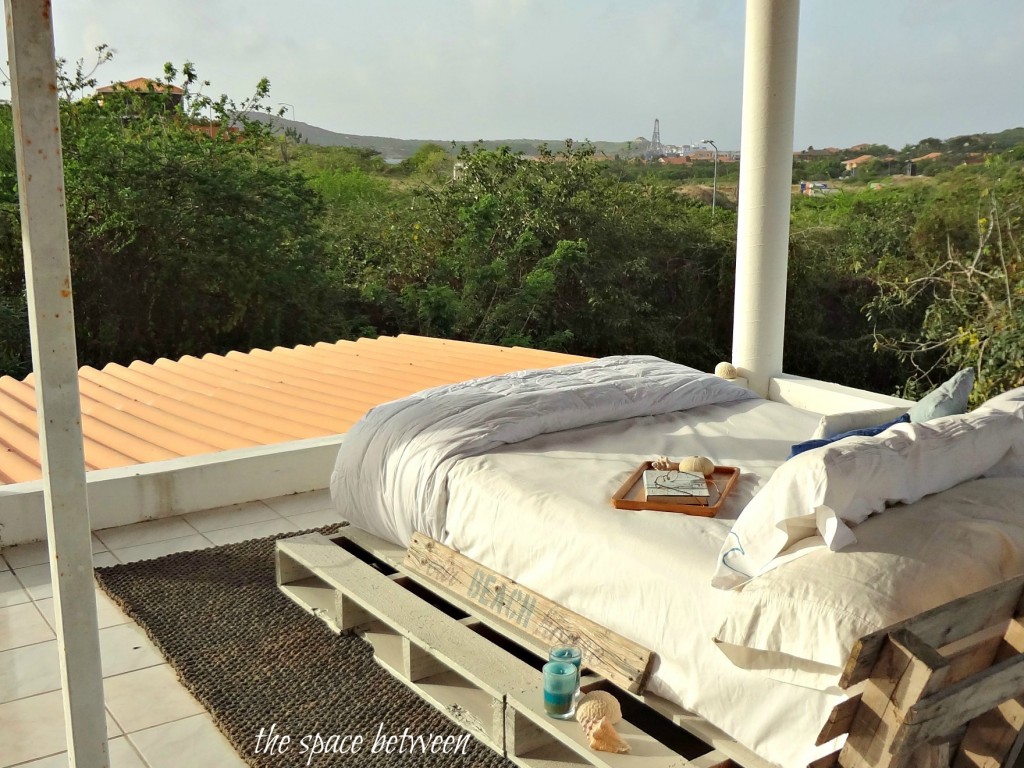 But, once logistics dictated that my fun new bottle chandelier wasn't going to be swaying in the breeze above our bed, she needed a new home.
And, because apparently you can take the girl out of redneck country but you can't take the redneck out of the girl … her she is!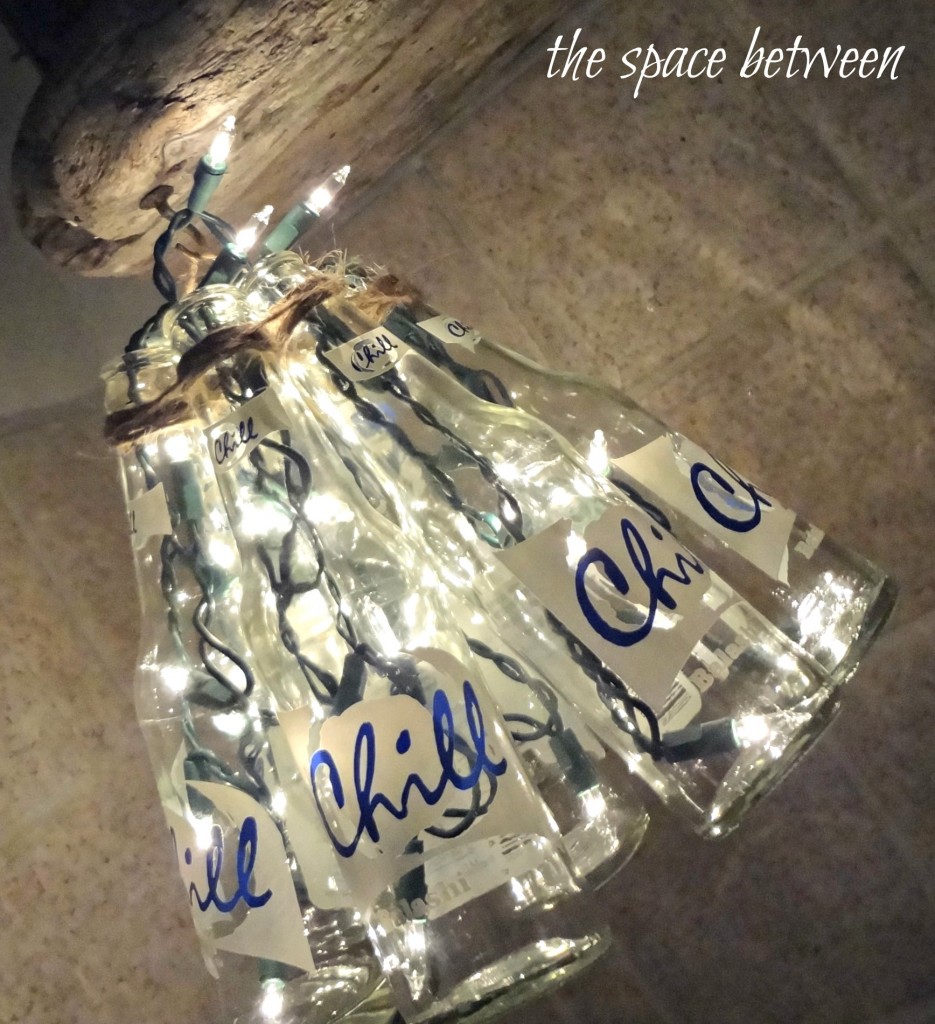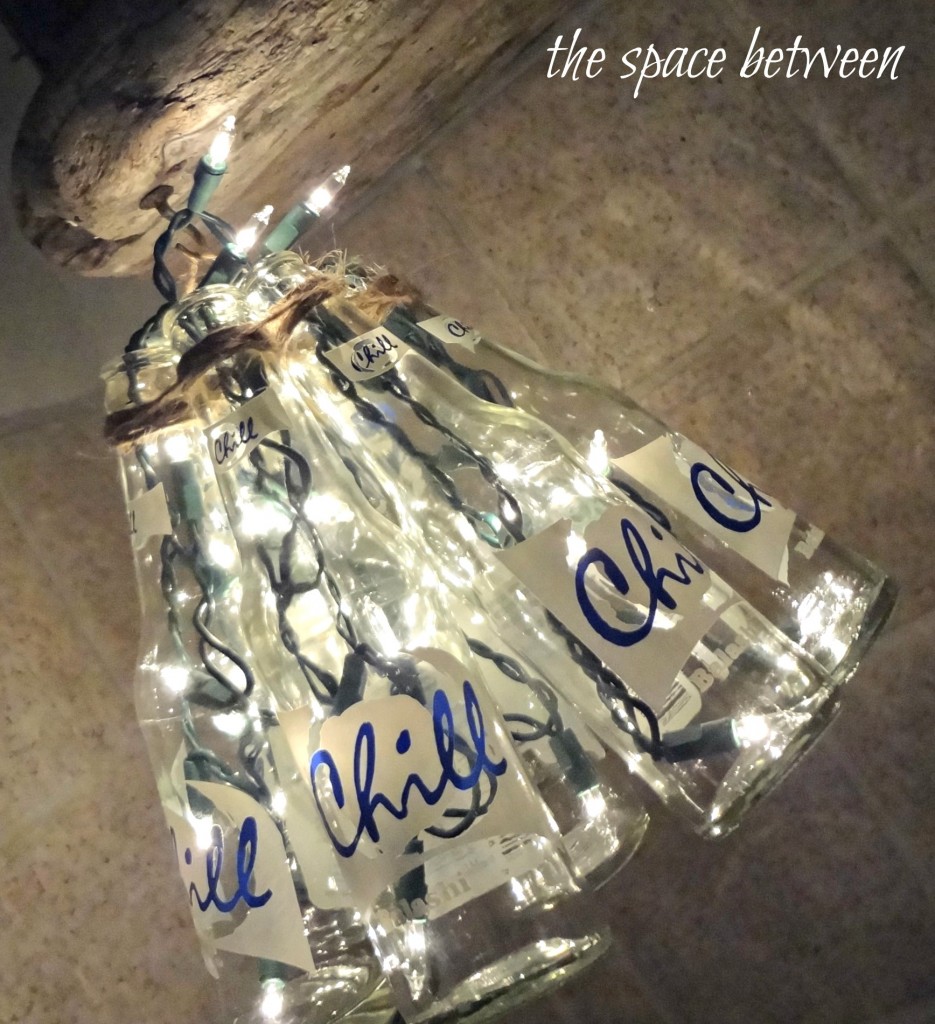 I was in need of some additional lighting by our stove and this little bottle craft fit the bill.
Now, I don't have any in process pics of making this guy.  Holding 7 bottles together while trying to tie them to each other with jute twine keeps your hands full.  🙂
My tips are:
1. Tie one bottle to one other bottle, then add one more at a time until you have them all together.
2. About 6 or 7 lights from your Christmas tree light string fit well into each bottle.
3. Figure out how many lights you have to figure out how many bottles you will need.
4.  When stuffing your lights into the bottle start in the middle.  So, if you're going to stuff 7 lights into one bottle, find the middle light of those 7 lights (the 4th one for all of the non-math wizards out there) and start stuffing with that one.  MUCH easier, trust me!
And, yes, there is a cord, and if I was a super crafter I'd probably create some kind of cute cord cover.  But since I'm a lazy crafter, I just choose to not let it bug me. 🙂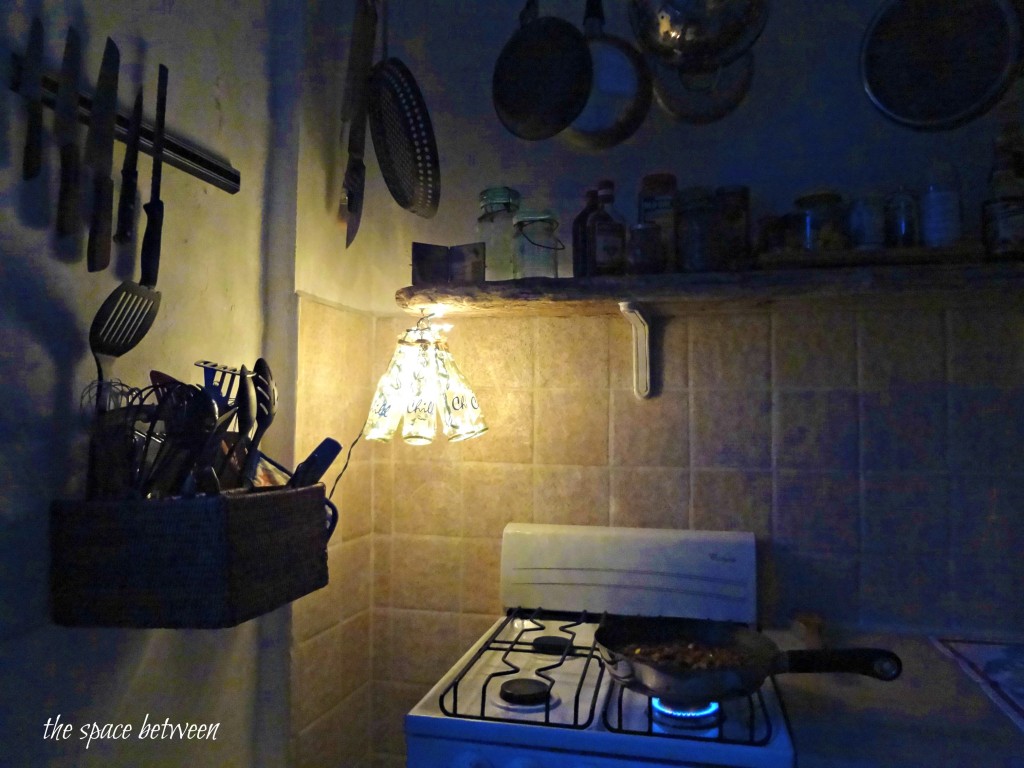 I just screwed a small hook I had in my stash into the bottom of my driftwood shelf and called it a day.  This bottle craft only took about 20 minutes to make and was free to me since the bottles came from the recycling bin and I had the jute twine and string of Christmas tree lights on hand. Score!!
And yes, I am really cooking something there, the gas isn't just on for looks.  😉
And, if you haven't yet seen the details of our pallet bed on our roof please click here.
And, to see our driftwood shelves styled all nice and pretty please click here and here.
And, tell me, do you have any unique lighting sources in your home that you've made?