Ok, it's well documented that me and the kitchen aren't always on speaking terms, but that doesn't mean that I don't have a few tricks up my sleeve that I try to work into every meal I do get around to cooking.
Now, seriously, did you know cabbage is a superfood?
I did not until about 3 years ago.
I was lucky enough to become really good friends with a woman in Curacao who was an emergency room doctor in her previous life and just all around one of the smartest people I've ever met.  She graduated from med school at age 23.
So, I basically always felt like a slacker around her.
When it came up that cabbage was a superfood I was all "Yeah, duh, everyone knows that."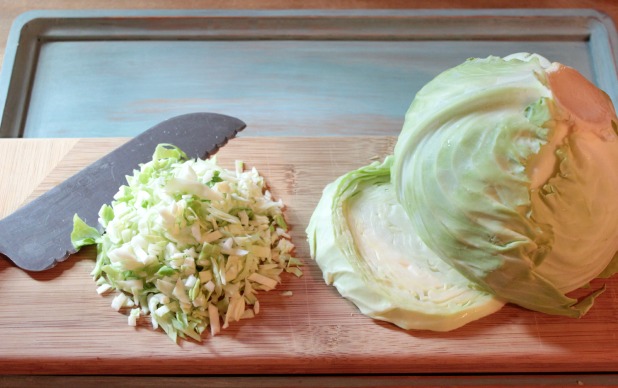 And inside I was thinking "What? I had always heard that a colorful diet was best.  Vary the colors of your veggies and you'll maximize your nutritional content.  And iceberg lettuce has about as much nutritional value as dirt and cabbage looks just like iceberg lettuce."  (Please don't fact check that dirt part, but you know what I mean.)
And, I only ever see cabbage in cole slaw and we all know mayo is not exactly on the superfood list, right?
Apparently I was wrong.
So then it just became a matter of sneaking including it in Joel's food.
Here's my strategy … pretend it's onion.  🙂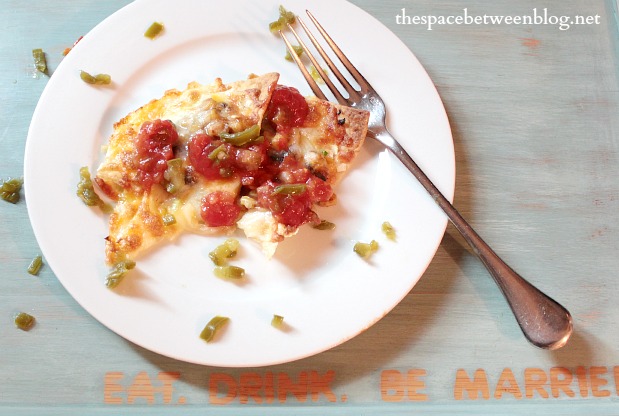 We love onion and it's normal to add it to things like pasta sauce and as a pizza topping … so I just do that with cabbage now.  Dice it up nice and small and add it to just about anything and you've got a superfood packed meal.
Update:  We just added some cooked cabbage to mac and cheese last night.  Delish!  I sauteed it for a few minutes first to soften it a bit.
Nachos anyone?  Yup, might just be my favorite dish (because nachos is totally a "dish") to add cabbage too.
It adds a little crunch and whole lotta superfoodiness.
So, I'd call this my "how to pretend nachos and pizza are superfoods, too" tip!  🙂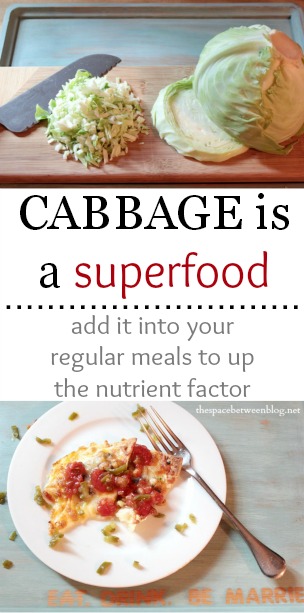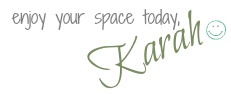 Find all of the tips in the 31 day series here.