Ok, I debated on including this one in the series. This post isn't sponsored at all. But if you're in the midst of any kind of project with a mile long to-do list that will keep you busy for the next year you KNOW you are always on the look out for a deal.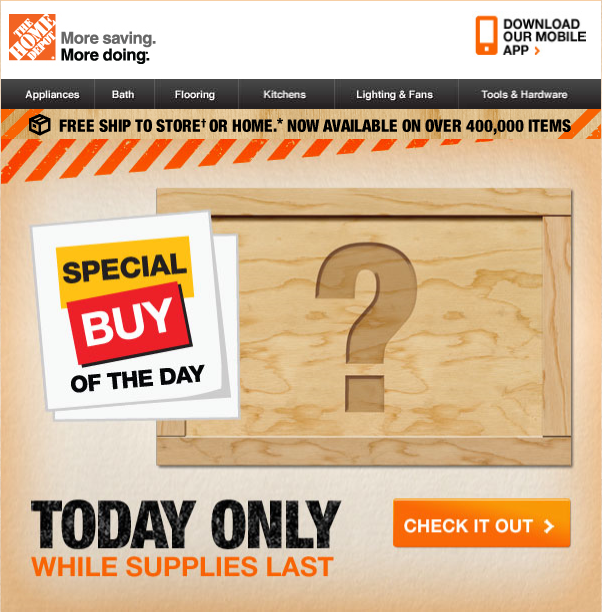 I might not be shopping for a solar-powered, motion sensor exterior light right this second, but if I find out they're on sale now and I know I'm going to want something like it down the road why would I not want it on the sale?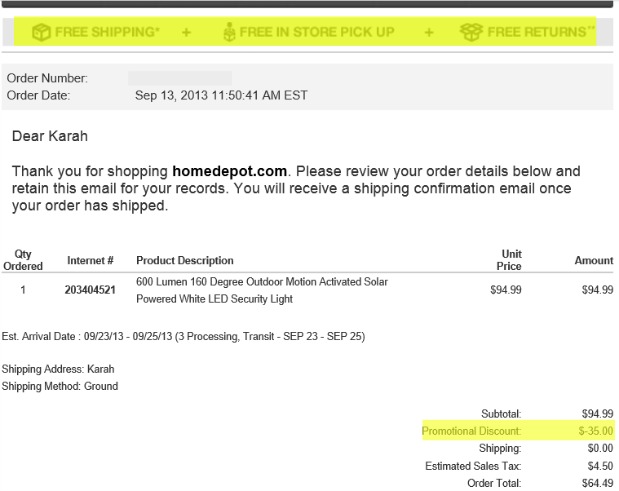 We've bought tarps (right before the best weekend ever) and I always peruse the lighting and ceiling fans when they come up just in case I find something totally awesome on sale.
I know we all get a bunch of junk email, but I recently went through and unsubscribed to most, but I couldn't let go of this little email because I am holding out hope for big deals on cool kitchen cabinet hardware. I don't need it right now but you know I'd be buying if you're offering me a deal!
Click here to sign up for the once a day email.  The spot to enter your email is right below the count down clock counting down how much longer today's deal is available.
And an added bonus tip, Joel's favorite deal of the day is from Woot!  It's a little bit of everything and he likes to keep his eye on the electronics deals.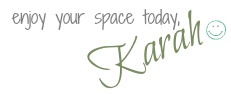 PS.  This is part of a 31 days series of things you need to know imho, start at the beginning here.