Today's the day. We're embracing color. Celebrating it, even. Sometimes all it takes is just a little pop of color to pull it all together.

Check out these fun, colorful ideas created by some very talented gals.
I don't know if I'll ever see orange again and not think of Linda. She definitely knows how to infuse a little color and these orange fish sticks don't disappoint. See what they looked like before at it all started with paint.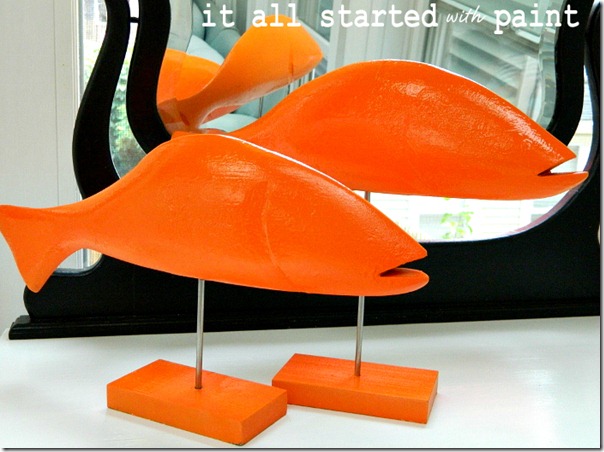 I think these pink framed animals with a fabric backdrop would be the perfect addition to a little girls room. Andrea always creates the daintiest, prettiest things. Head over to The Cottage Market to see how she made these framed animals … with a little help from Junkin' Joe.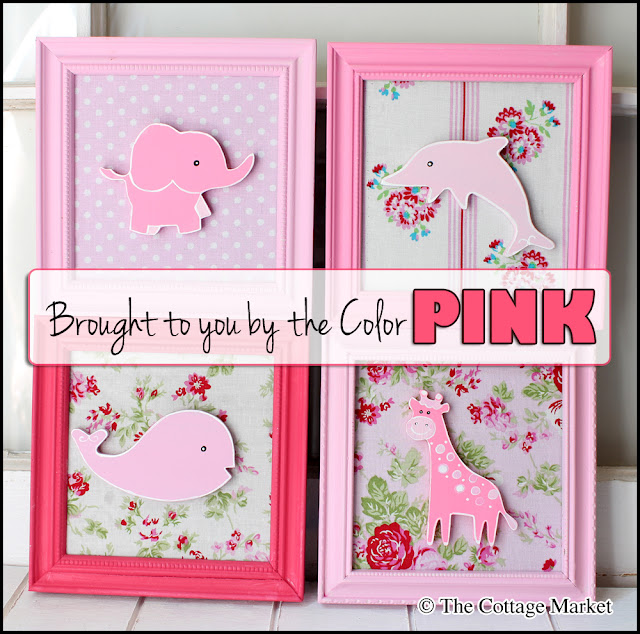 I think these washi tape covered keys on Kelly's Mac Air are so cute. What an easy way to make something so functional a little pretty, as well. Find out how she made her template to cut the tape just right at Eclectically Vintage.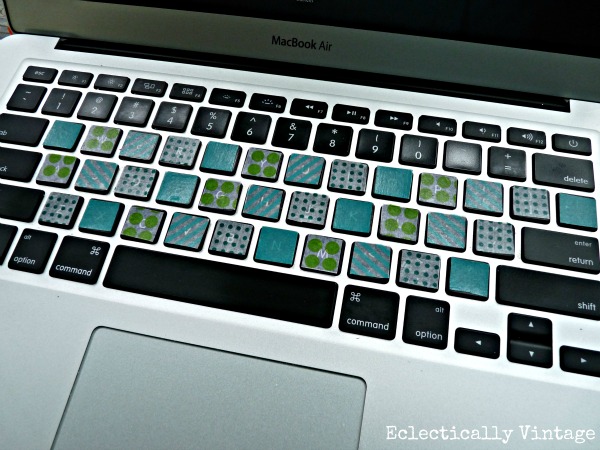 Now, I am working to get rid of the red that is our couch set, but Kari uses red in just the right way with this yard sale found desk. And that cork top is a great way to hide a damaged desktop, find out how she did it at Thistlewood Farms.
And for those of you who missed it yesterday, I added a little metallic green to our shelf decor and think it adds just the right pop of color. What do you think?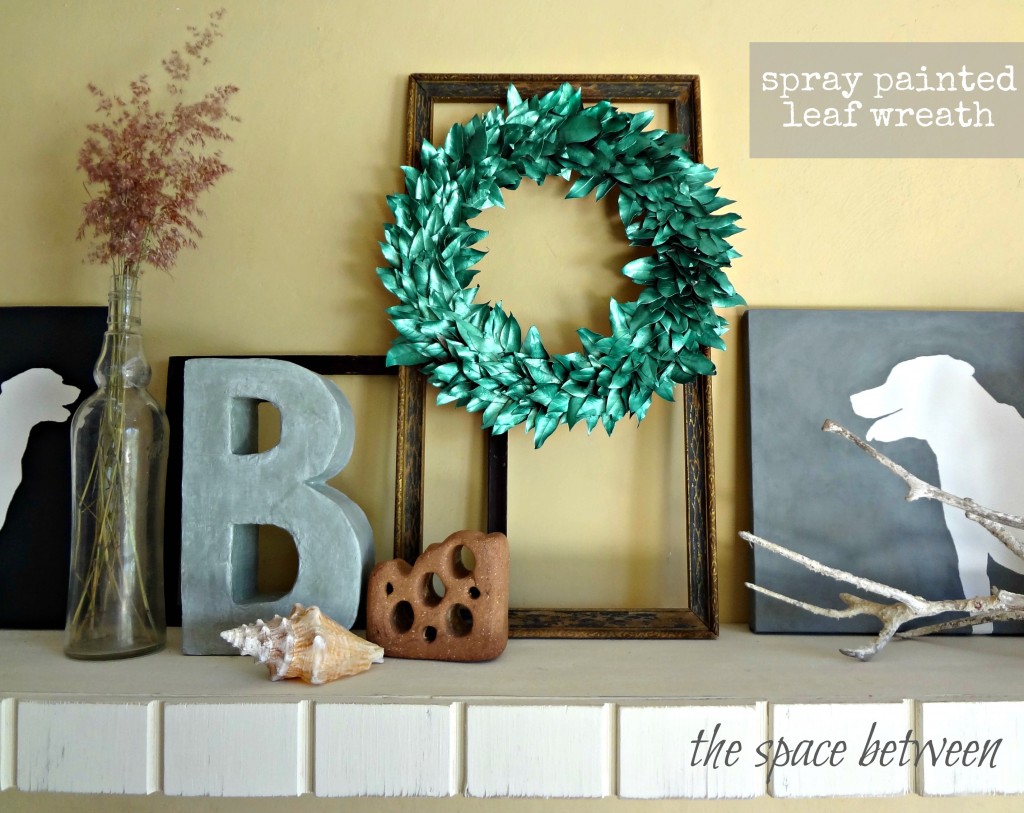 Now it's time to see what YOU'VE done with color! Link up your one favorite use of color. And then do a little mingling … it is a party after all. 🙂