Don't be shy.  It's ok if they are.
Unlike some things that would never want to be described as old and small.
Like grapefruit.
I like a big, juicy, fresh grapefruit.
I can't seem to think of one other thing at all that would never want to be called old and small.
Not a thing.  😉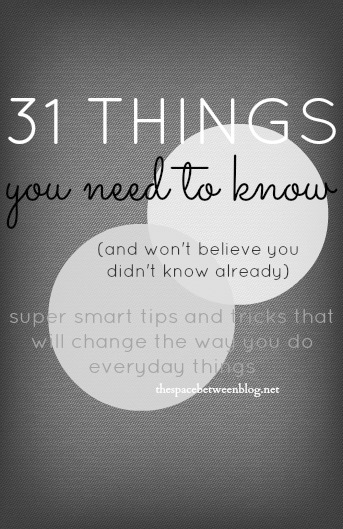 Anyway, we thought we had run into a potentially major snag when we went to install our new ceiling fan from Lamps Plus and noticed that our light box looked like this.
Update: Always make sure your light boxes are properly installed to support the weight of a ceiling fan, if you're unsure you might want to call in a professional electrician.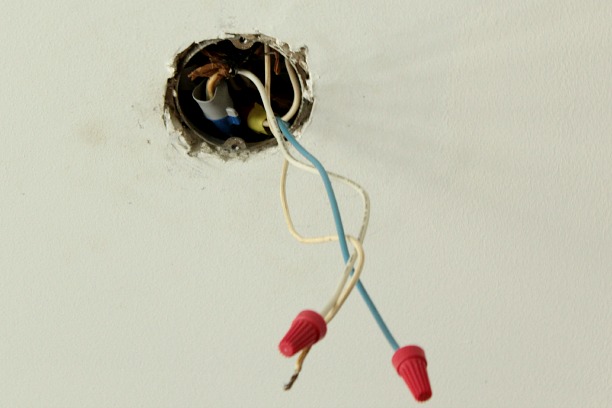 I'm realizing how uninformative that picture seems without a measurement.  But basically those two little screw holes that you see on the perimeter of the light box are not as far apart as they are on modern-day light boxes.
And modern-day light fixtures.
Lo and behold we found just the thing to fix our problem at the hardware store.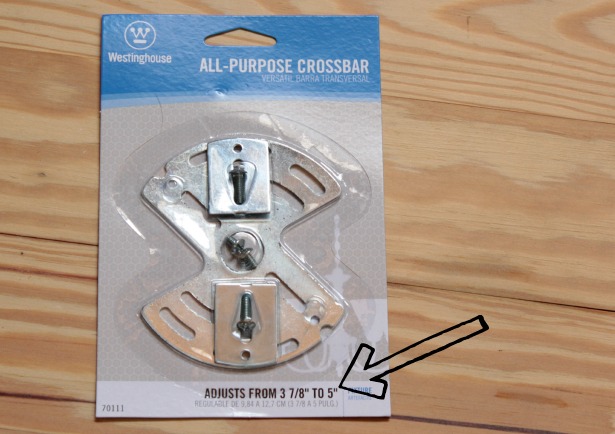 Its selection of holes and grooves are designed to line up with a variety of light box sizes and make them compatible with whatever style of light you are looking to install.
And then after following all of the detailed instructions and using up most of these parts.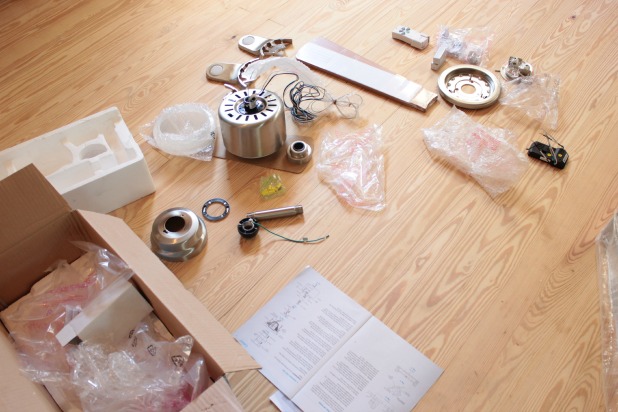 Joel did make a point to mention that more than enough hardware was provided, which was equal parts cool and nerve wrecking.  🙂  It's always nice to not have to worry about losing a little screw, but when he was all done and there were so many screws left over he was all "Well, I think I hung it right."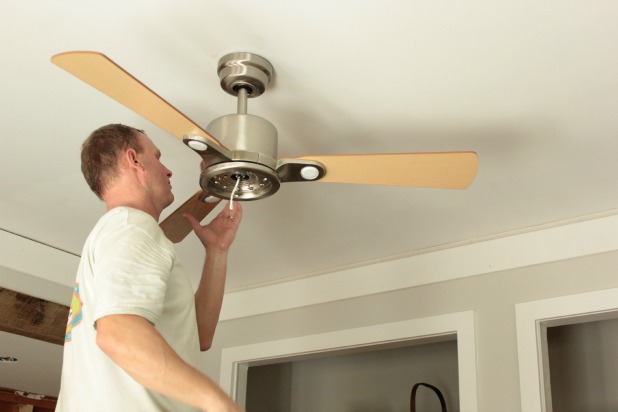 And she looks mighty fine I think.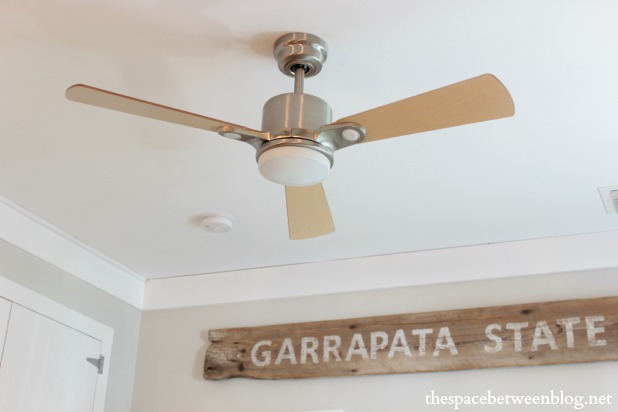 If you remember the choices I had it narrowed down to, I picked one that I don't think anyone chose as their favorite.  Sorry guys.  🙂
It's the 48″ Kichler Celino Brushed Stainless Steel Ceiling Fan and I really do love her.
She's simple with a really does just remind me of a propeller for some reason.  I like that the blades are reversible, we have the lighter side on the bottom.  But I have considered even staining them to match our DIY closet shelves and the side rails on the DIY wood bed frame … maybe down the road.
So, that's the little trick we learned when we tried to install a new ceiling fan into our old light box.
It's one of those handy tools that you don't even realize exists until you need it.  Then you're super thankful someone had already invented it.  It was about $4.
See the full 31 Day series right here.