I love this picture.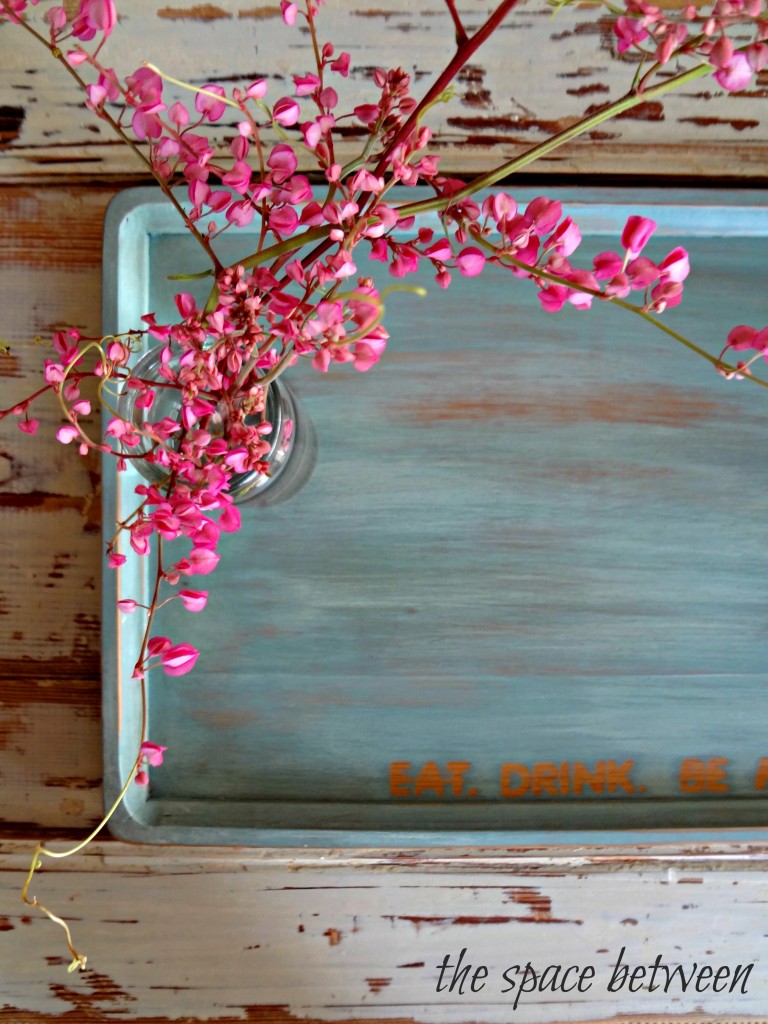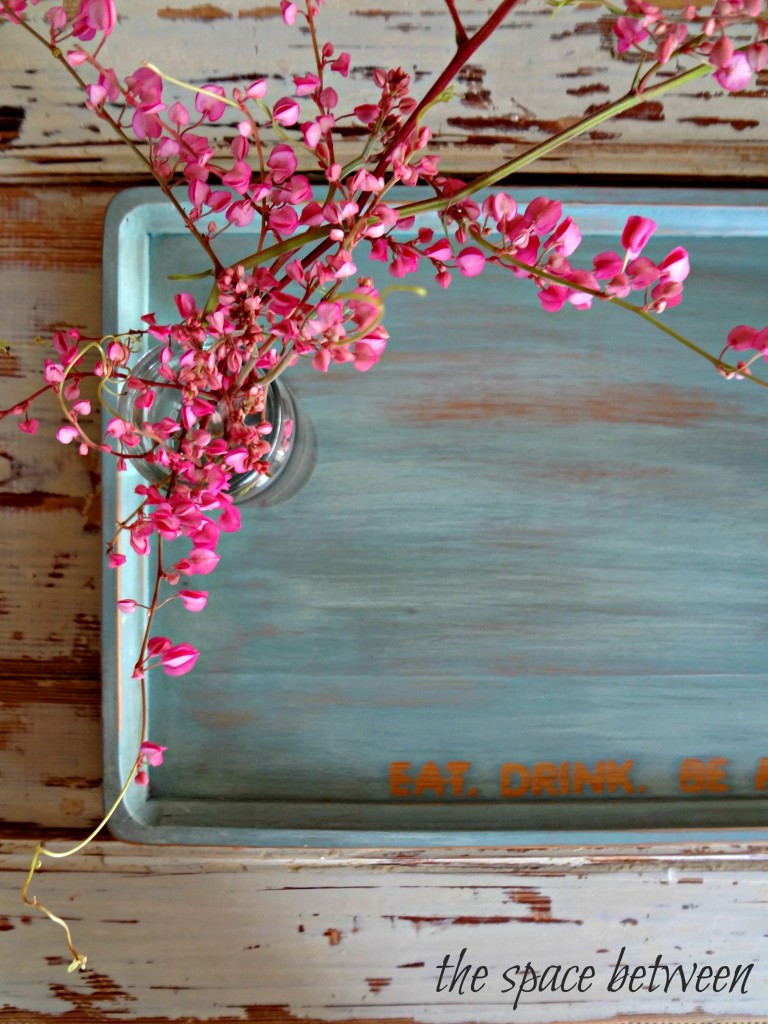 I love everything about it.
There's color and depth and chipping paint.  Some parts are in focus and some are blurry. And there's aqua.  Oh, the aqua.
And I took it with my point and shoot camera.
And I'm preparing myself for my our new Canon 60D.  AAAAHHHHHH!! Seriously excited.
We're only buying the body of the camera because we actually have a compatible lens … from our Canon 10D.  Yes … 10D. She's like the great-great-great-great-great grandmother to the 60D. 🙂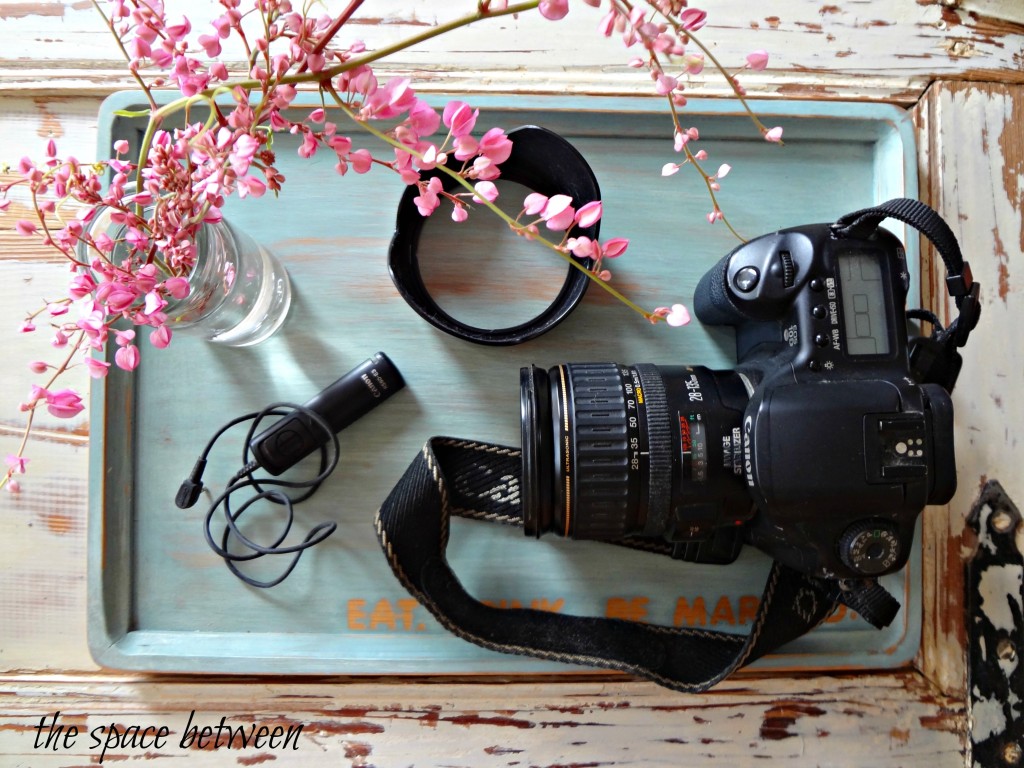 Oh my gosh, are you loving the chippy wood backdrop and colorful tray with hot pink flowers in the foreground as much as I am?  Are you imagining how awesome it might be able to look with the great-great-great-great-great granddaughter of the 10D?
You can purchase a 60D with a 18-135MM kit lens if you aren't the proud owner of her ancestor.
We also already have this funky accessory, that I guess I'll have to figure out what to use it for.  🙂
And this little doohickey makes me a little nervous and a little excited at the same time.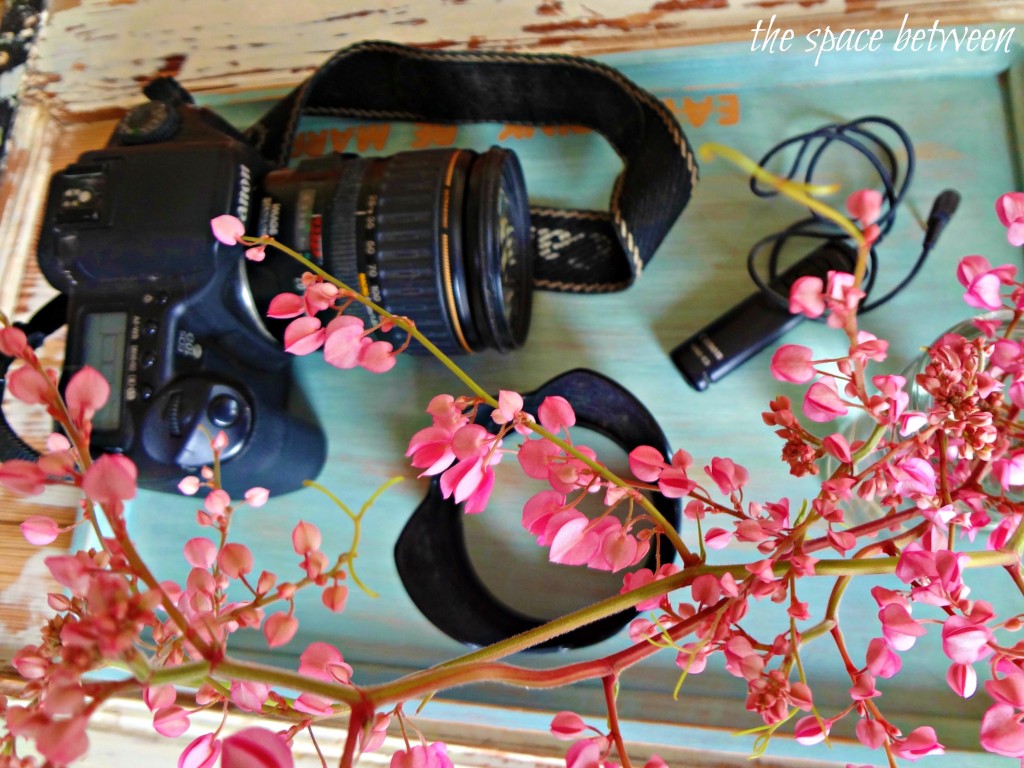 'Cause, if I'm using it, that means I've got my new 60D (AAAAHHHHH!!!) on our tripod.
And I'm playing around with f-stop and aperture and other terms I can't think of right now.
Scary and exciting! Right?!?!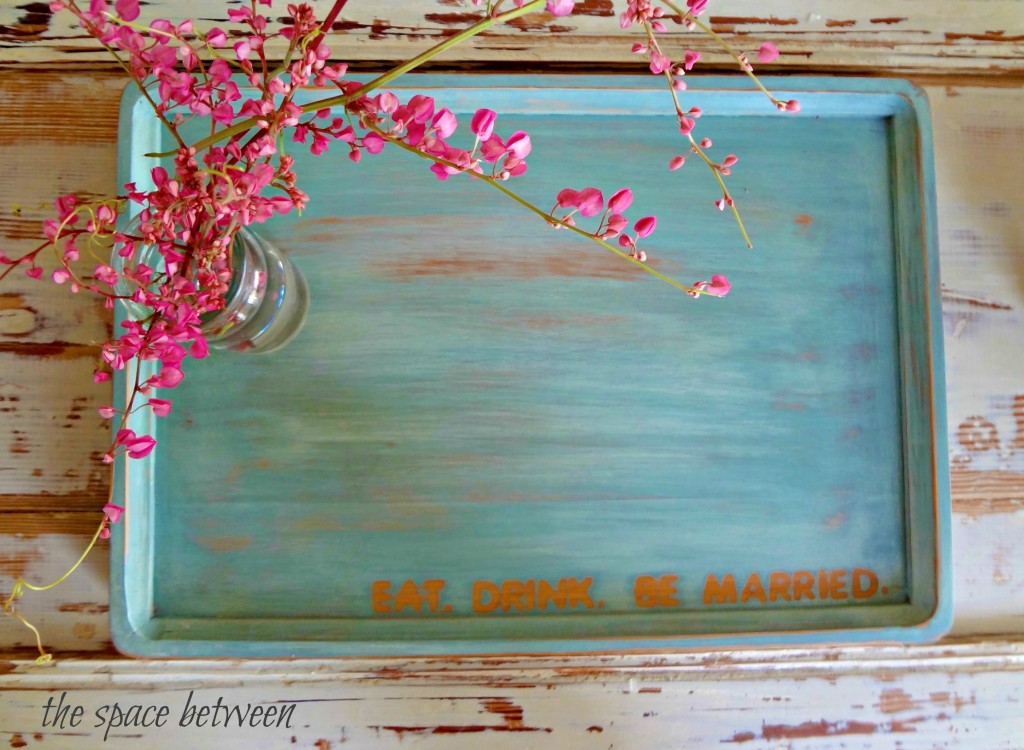 Cute, right!  Just imagine the light I would be able to capture in this pic with my our new camera!!
It's a tray we use to bring things to the roof, especially for dinners.  And even though I thought the food themed saying "Eat. Drink and be Merry." was appropriate, it seemed a bit cliché.
But, we Eat.
Drink.
Are Be Married.
That's what we do.  🙂  That's who we are.  That spoke to me … in a way that made me smile.  And you know how I love sentimental word art.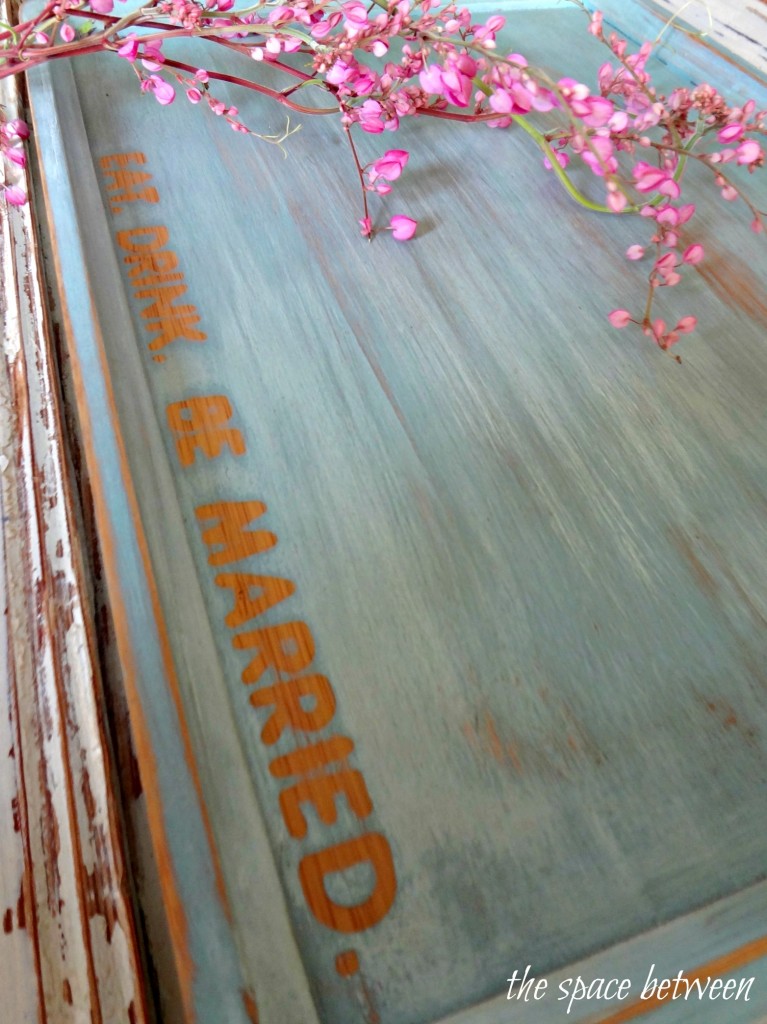 Wouldn't it make an awesome DIY wedding gift???  I say "Happy Anniversary!" to me!  It's neither our anniversary or do I regularly gift myself things.*
*that second part isn't entirely true. 😉
It started as a plain bamboo tray that I layered with my new obsession … Annie Sloan Chalk Paint.  First, Duck Egg Blue, then Provence, then Old White, then sand lightly, then clear soft wax THEN a dry brush of the dark soft wax.
I can pretty much tell that Annie Sloan Dark Wax is going to infiltrate this little abode.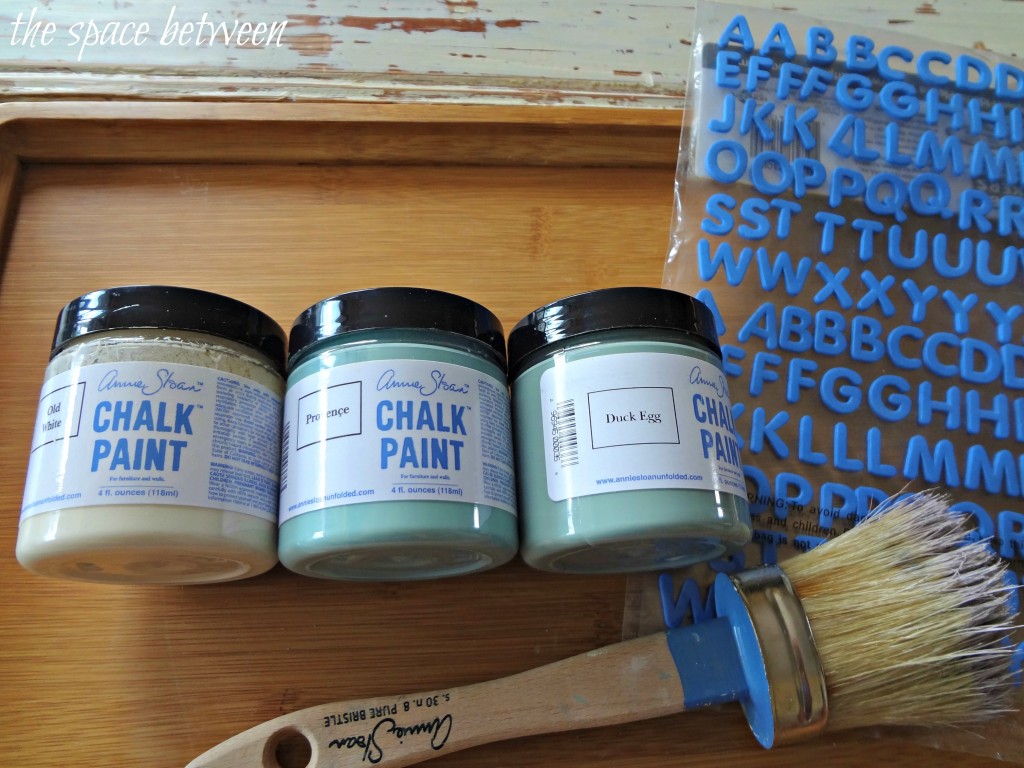 I used alphabet stickers I found for $1 at Walmart in Coral Gables when we were in FL in the beginning of June.  And found that I should be able to re-use them … that is more a warning than a threat, really. 🙂
I cut off the tips of an X to make the periods.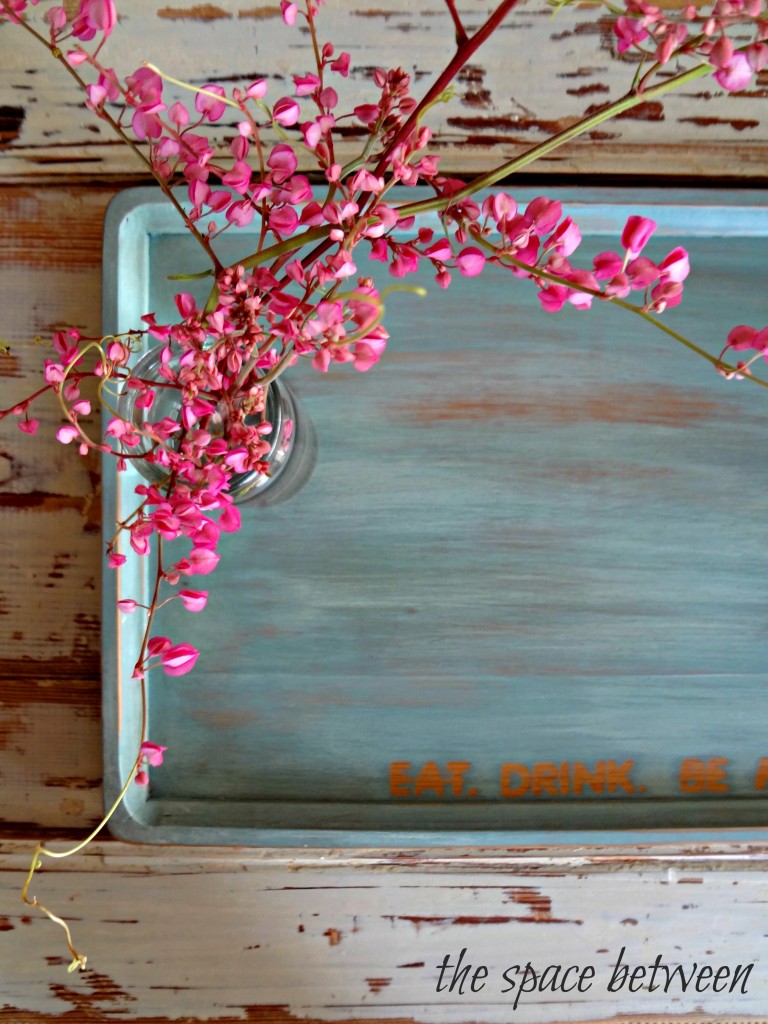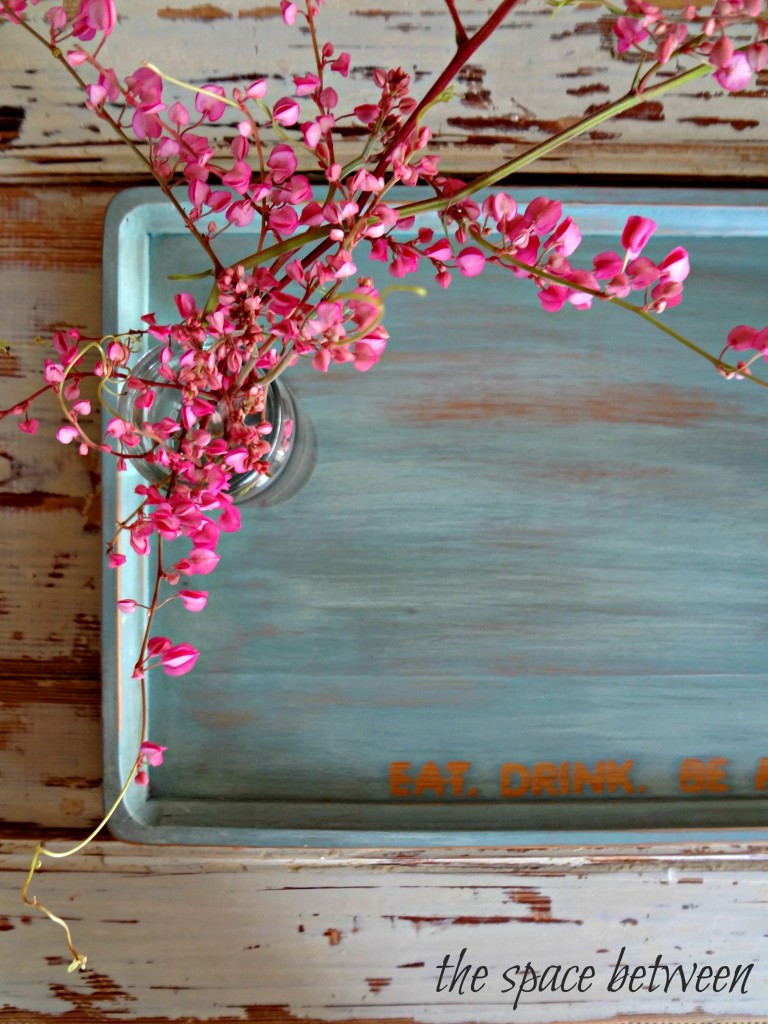 And this little photo session, of my new pretty little tray, has inspired me.
Who's in for photography 101? As in, can I get your best tips? Do you use the dark wax? Do you love it, too? Do you get this excited about cameras and wax?
AND, have you entered the giveaway for every organized homeowners' dream? Seriously, if you have maintenance, upgrades and any other projects going on with your home you are going to want this technology. The giveaway is open here NOW.
And you can see more of the chippy coffee table here.
Of note here … I was not compensated by either Canon or Annie Sloan Chalk Paint.  I was given some paint and wax to try.  I only speak my truth.  Affiliated links are for products we know and love.