Honestly, I really should have.  We were moving to the Caribbean.  I wasn't going to be working for the first time ever.  It was going to be sunny all of the time.  So, do you know what I thought I'd be doing?
Having babies?  Ummm, no.  

Deep sea fishing?  No thanks.
You're going to laugh.  I laugh now.  I seriously, honest to goodness, thought I was going to have the mac-daddiest garden known to man.  I know.  Total laugh worthy.  I'll give you a minute.
Now, just to explain, we always were gardeners.  Well, when I say "we", I mean "he".  That not stencil loving, not wallet organizer using husband of mine.
We've provided many a neighborhood with our abundance of tomatoes, and cucumbers, and basil, and onions.  We even went the extra effort learn about the proper hilling for potatoes, and to plant garlic early in the season…even earlier than you'd think.  And that you better start eating that cilantro before it goes to seed, because it goes quick.  Too quick to plant tomatoes and onions and cilantro in the same garden and think you're going to make salsa with that same produce.  And we had beautiful herbs, and flowers and hedging.  All that jazz.
See, we gardened.  Or, he gardened.  And I ate.
And, just to cut to the chase.  Apparently I don't garden.  

I tried.  There was a seriously valiant effort.  Seeds were bought. Seedlings were grown in egg cartons.  Germination was quicker than he'd ever seen. Cute little seedlings were planted in a poorly prepped area in the yard.
There were celebratory cocktails in recognition of my "garden".  I was proud.  I was providing for my family in my own way, I was not wasting away my time on this little island.  I was gardening.  

But, did you know that iguanas and lizards are herbivorous?  Do you know how long it took them to take down my little seedlings like I had planted them specifically for their dinner?  No?  Me either, because they were ALL GONE by the time I got up the next morning.
I tried caging the next set.  And now have visions of teams of lizards working together, standing on their back legs while using their "arms" to lift up our cages and let their buddies proceed to eliminate my second, third and there may have even been a fourth attempt at a garden.  It was sad really.
But not being easily deterred I did manage one, very small, short-lived moment of almost success with a pot.  If it's just one plant and one pot can you really call it a pot garden?  I don't even know why I thought it was a good idea.  We know lizards can climb.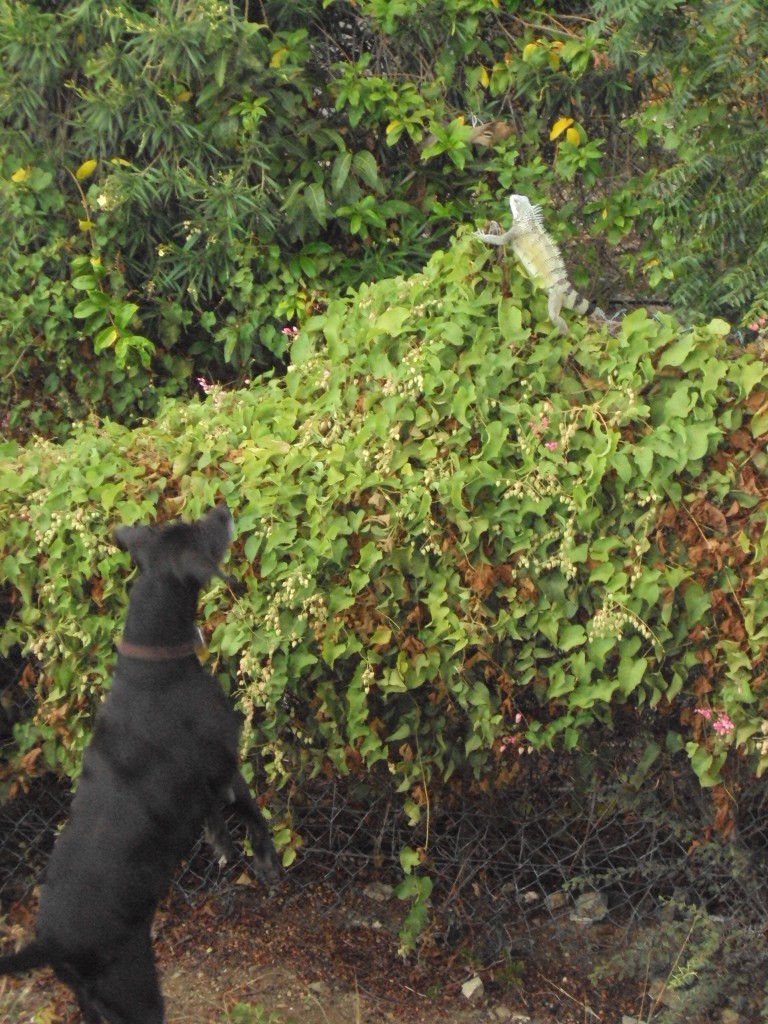 But I was determined to be a gardener, so I planted my remaining tomato seeds in a pot.  And they grew.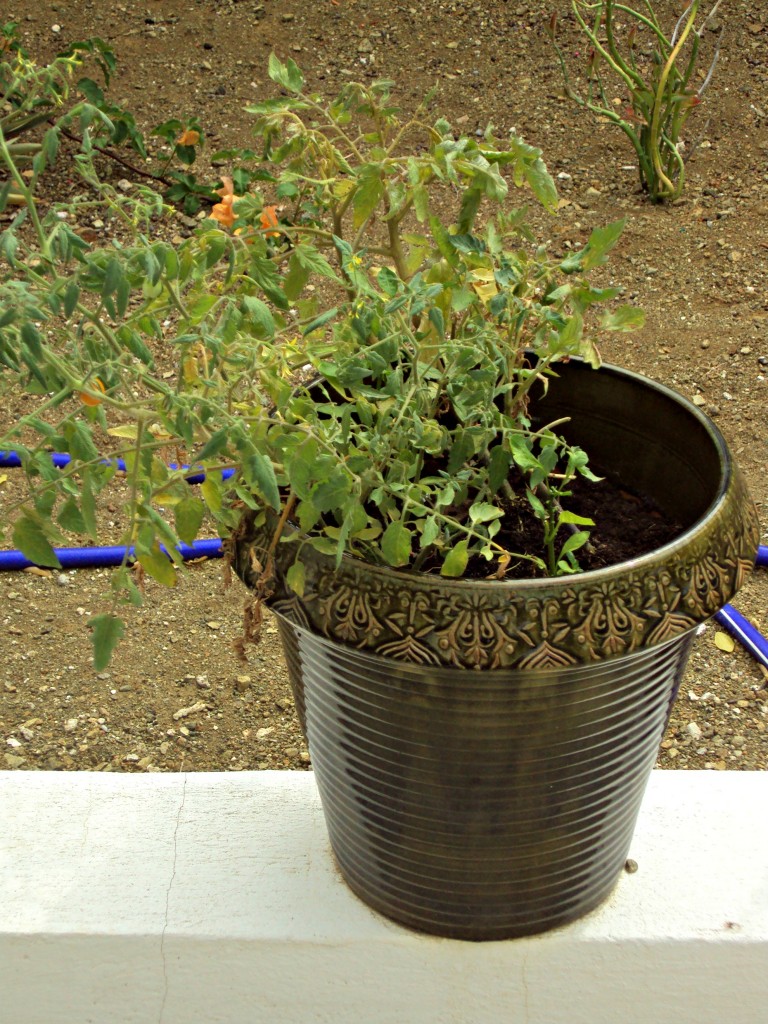 Hey, I know it's not pretty, but it was as good as it got.  Look at all of the luscious fruit.  What, you can't see it?  Oh, here, let me give you a closer look.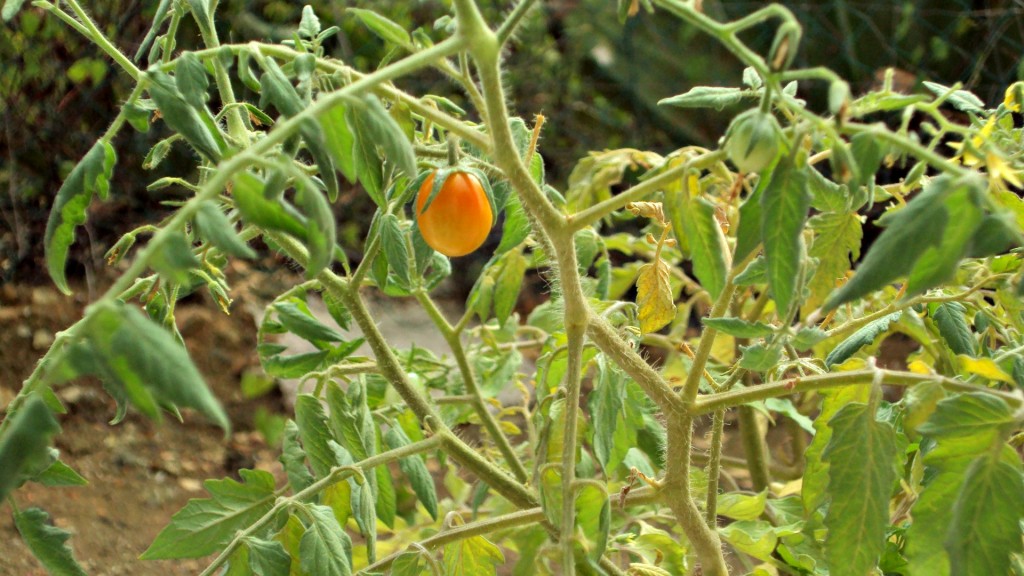 And just so we're clear here.  That, my friends, is one little cherry tomato.  It looks almost ready doesn't it.  Probably tomorrow, that was my thought.  And really, I have no idea why I took the pictures.  Either to prove that I was a gardener, or that I wasn't … I'm not sure exactly.
But, I do know exactly what I was thinking the next morning when that little sucker was gone.
I should have known.  :/
And, to save my sanity, I have moved on to creating canvas dog silhouettes, pallet storage crates and dumpster dive door message centers.
And … I am going to prove to everyone that they are not the worst gardener at Nester's party.