So, last I left you in the living room and we were looking like this.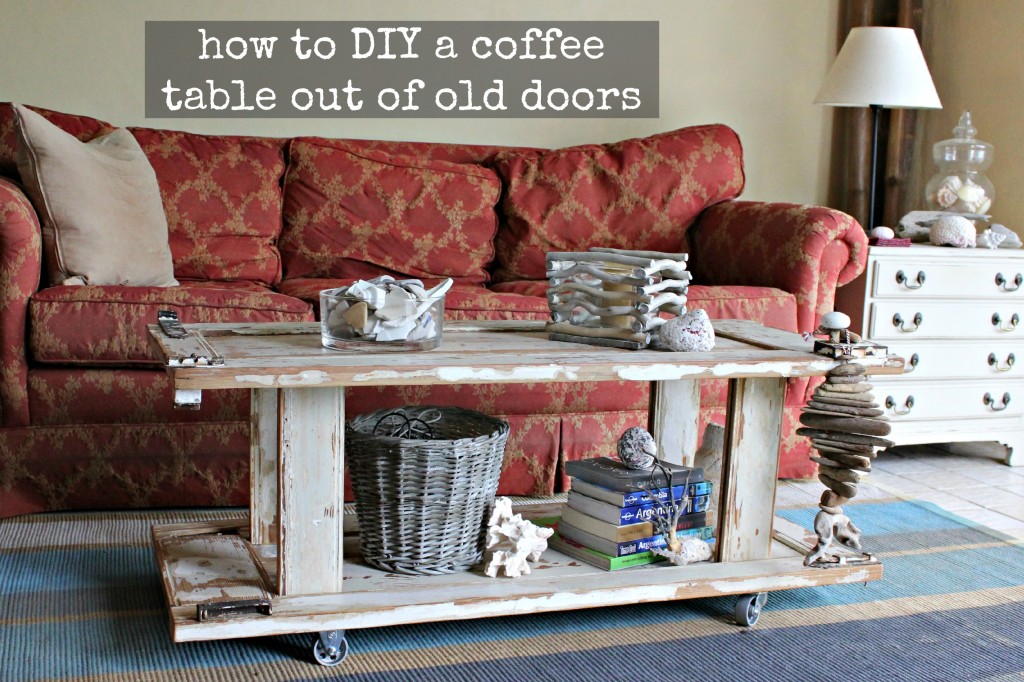 And, I'll give you one guess as to what it looks like today.  

Yep, exactly the same with a little more dust.
See, I have no issue leaving one room totally midstream to shift gears.  I probably should finish up in there, because the fab new striped rug really doesn't go with those couches. I'm still in shock about that.  😉
But, once again, I'm going function over form. For now.
I did make a little drop off at the laundromat this morning that I'm hoping will one day be my couch solution.  Let's just say the sewing machine is coming out in September and I'm more than a wee bit skerd!  You know I'll keep you posted.

Now, do you want to see something that might make you skerd?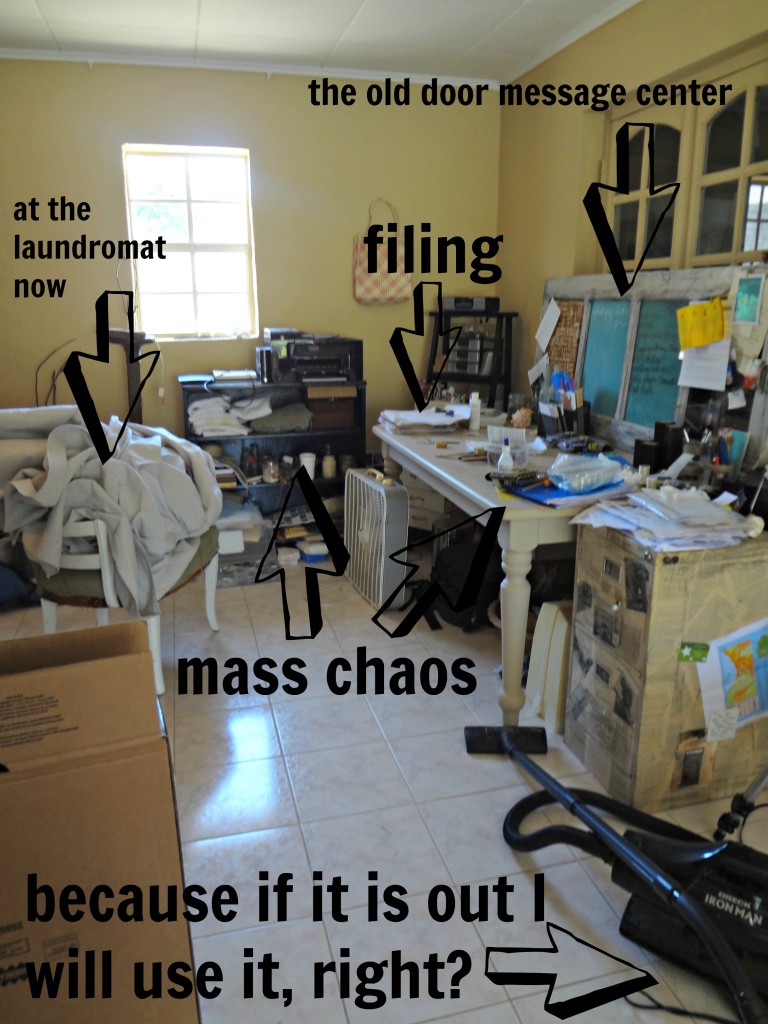 Wait?!  What?! Did you just see that?  Yikes.
Yeah, that's the room right off of the living room and what has slowly but surely turned into my craft/project/storage/etc space.
What we'll now be calling my Blog Room.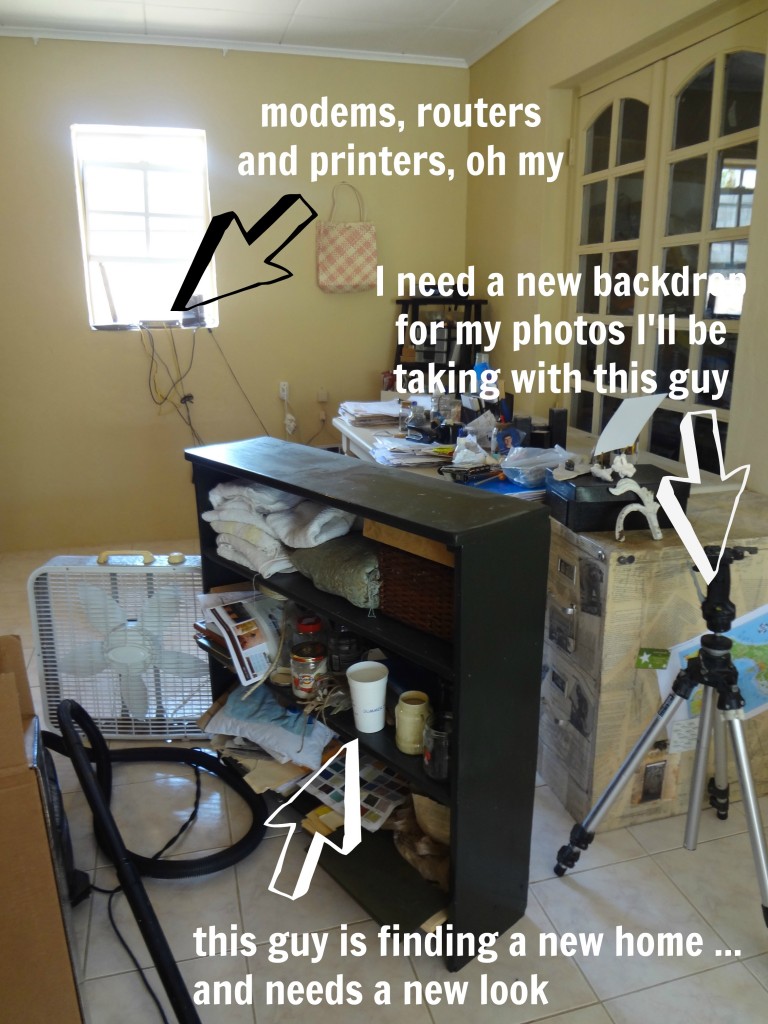 I am so happy to have the space.  It'd be weird glue gunning from bed.  😉
And, I came back from our little US trip motivated.  Motivated to get Or. Gan. Ized.  Amen!
I came home with a new computer, a new camera, and a hot mess of a blog room.  And so many things swirling in my head that I want to accomplish and … a hot mess of a blog room. 😉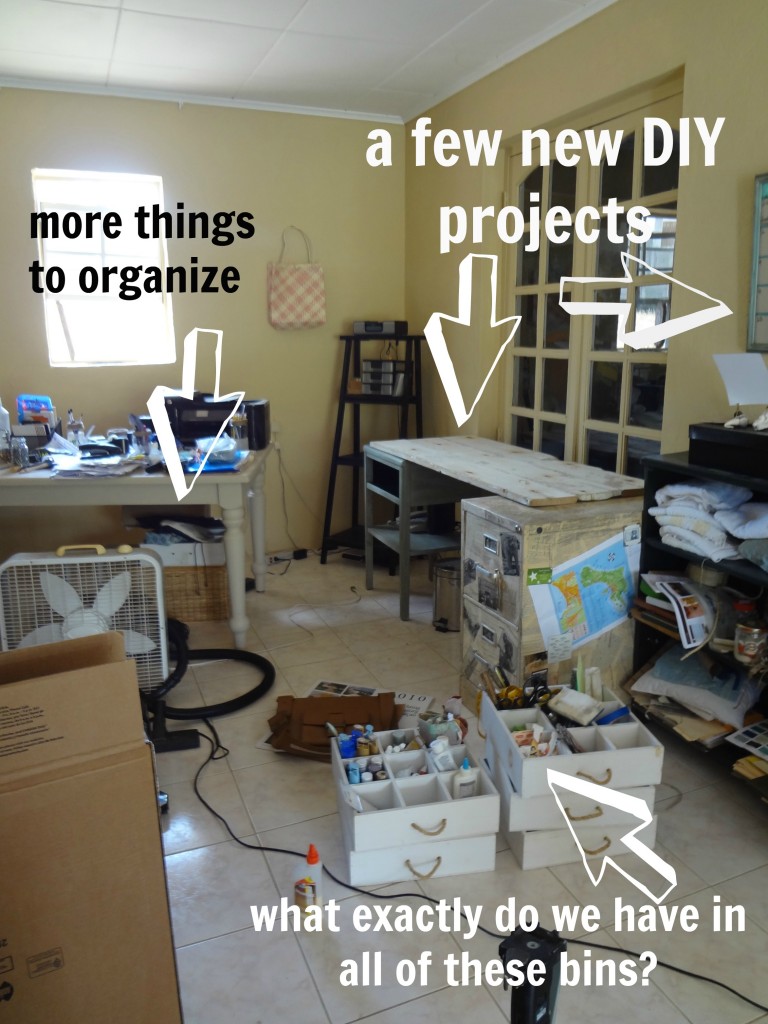 And here's the thing.  I've mentioned it a few times here on the blog.  I'm 36.  I live on a Caribbean island with my perfect little family.  I don't 'work'.  I really can do whatever I want, whenever I want.
I don't take that lightly.  And I sure as h-e-double-hockey-sticks am not going to take it for granted.
So … if I want to continue to grow the blog, learn how to use my first DSLR camera and have as much time for tennis and hiking and coffee and happy hour with my friends as possible … I need to get serious.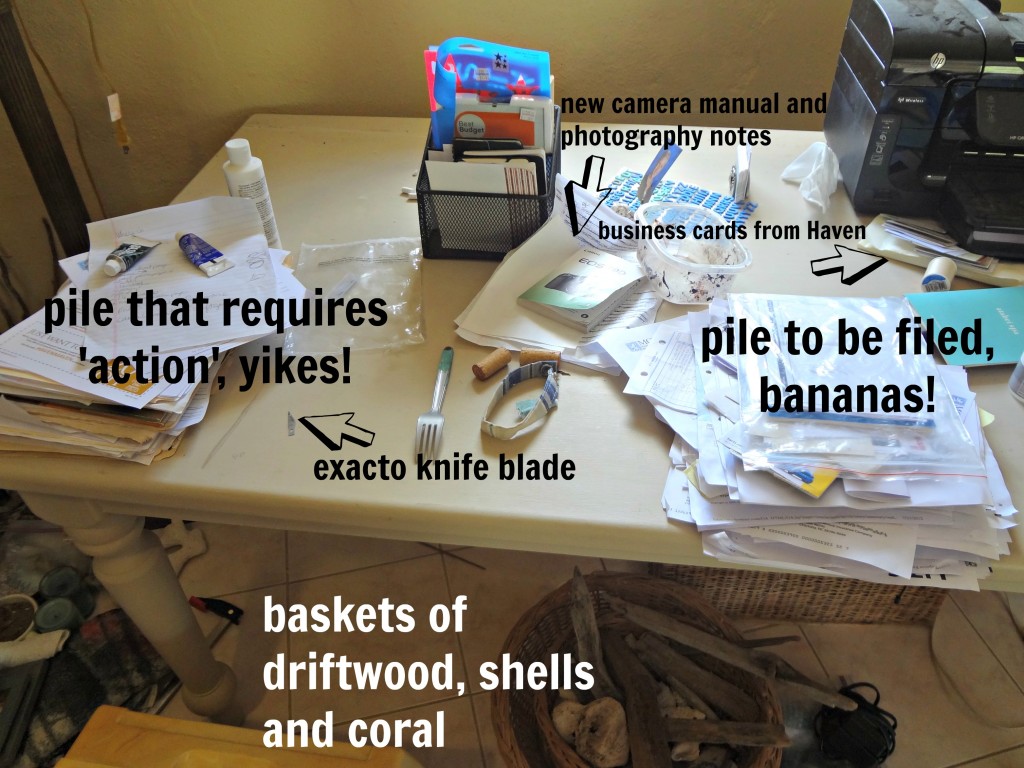 Lucky for me, I adore organization.  I don't know about you, but I can take a whole day to tear apart a room just to put the-new-and-improved version back together again.  And with the help of some music enjoy most every minute.
So I've been moving every. single. piece. of whateverness that is in that room and finding a home for it.
And you know that point in something like this.  Where it looks so much worse than when you started, but you see the light at the end of the tunnel, and you pray that your husband doesn't come home right. that. second. because you know he won't see the light at the end of the tunnel.
Yeah, that was pretty much where I was here.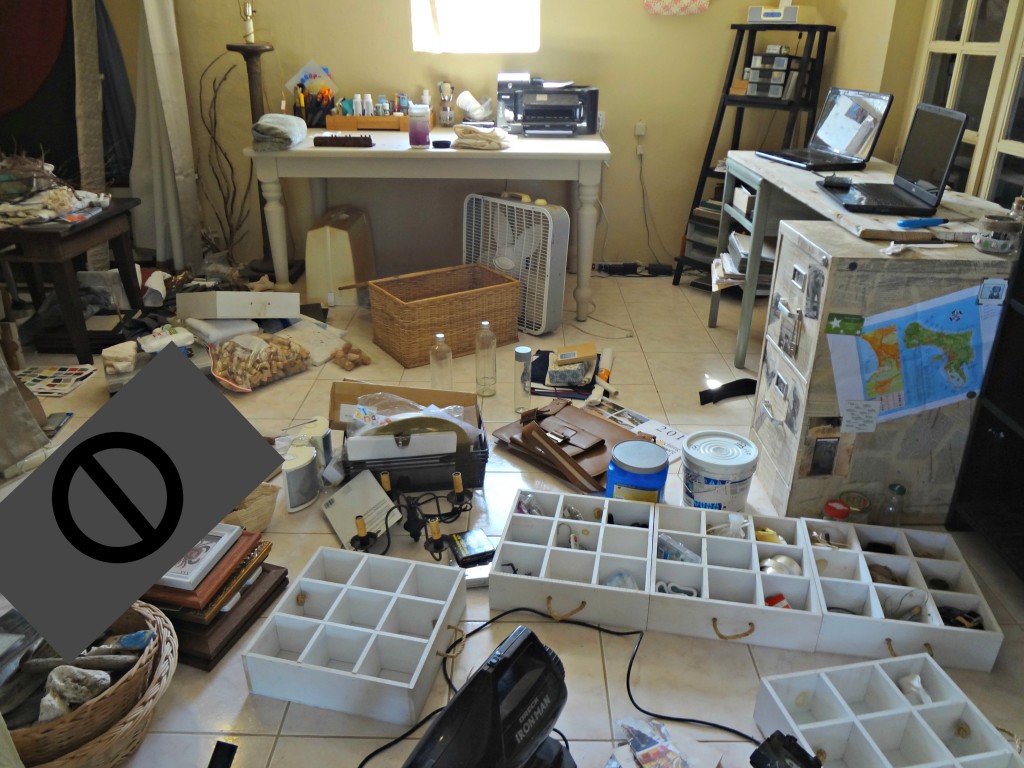 That little gray blob of I'm-not-showing-you-this is an unfinished project that isn't ready for airing just yet.  

Can you see it?  The light at the end of the tunnel?  The work spaces I will now have?  The organization of all of the little bits?
I CAN TOO!!!
Now, this is just the tip of the Blog Room … so to speak.
The week of September 10th – write it down – I'm getting together with a few of my fellow organizing fanatics and we're tackling some of our biggest organizational challenges.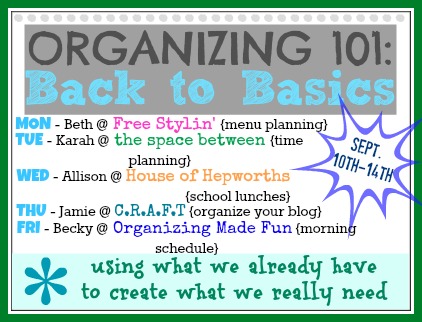 So, tell me, what are your organizing tips?  How do you stay on top of it all?  Do you love to go through every last little tiny bit of everythingness when organizing a room?  Or are you a 'just toss it in the closet' type of organizer?  Do tell!
And, if you want to see how I added book pages to the outside of my filing cabinet to spruce it up you can see that here. (clearly I never got to the inside)
And, you can get all of the deets on the old message center with a cork board, chalkboard, dry erase board and pin board here.