This week marks a milestone here at the space between.  (Ceeeeeee-le-brate good times, come on!)
*I do not know those people. 
We've been here, spewing out randomness to you for one whole year!
Can you believe it?  Me either.  😉
I can honestly say I had no idea what I was doing when I hit publish on my very first post.
*I'm not making a political statement here, just a confused statement.
I didn't even have a second post planned.  Not even an idea for one, really. #badbloggingstrategy
 *After I stopped staring at my stats for about 2 straight days this was how I was feeling about the blog.
But somehow between then and now this year has unfolded … and you all have come along for the ride.  And I think that is so stinkin' cool I can hardly stand it!  Seriously.  Thank you.  From the bottom of my palm frond pumpkin. (See what I did there … a serious comment dumbed down with a not serious analogy … humor is my antidote to any overly sappy display of affection. Aaaaanyway … )
*An overly slurpy display of affection. 😉
I thought I'd take a page out of some traditional blogiversary antics and offer up a little questionnaire so I can get to know YOU better.  I mean, what says celebration like a questionnaire!?!?  😉
*Just makes you want to party, no?!?!  😉
It would be so cool if you would fill out this questionnaire.
I know many of you have never even left a comment.  But if you ever wanted to let me know you're out there, this little survey would be a very good place to start.  Really, it would be the best choice evah!  In my humble opinion.  

Now, I will let you know here I AM ON VACATION right now.  Holla!!!  And this survey didn't embed properly in draft form but I heard from my blog buddy Ashley that it should work once published.  Chances are that I don't have access to internet and won't be able to check, so if you don't see the survey below pretty please click this link to take the survey.
So let's get to it:
Thank you so, so much for your time! I truly do think you're the bomb diggity and need one of these shirts.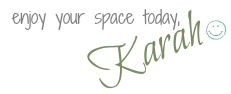 And just for fun … where do you think I'm on vacation and how many pictures do you think I've taken?