Well, if things are going as planned we've been in Aruba a few days and we're still settling into the groove of things and getting used to calling a new place home. But, look what I did for you.  After Joel first saw the apartment, when I was still in Key West, he texted me these grainy cell phone pics and I want to share this first view with you!  These are the first I've seen of this new place we'll be calling home.  So many questions, so much potential, so many unanswered questions.
But I'm going to let you do what I did … just stare at the pictures and dream about what you would do to update the space.
Main Living Area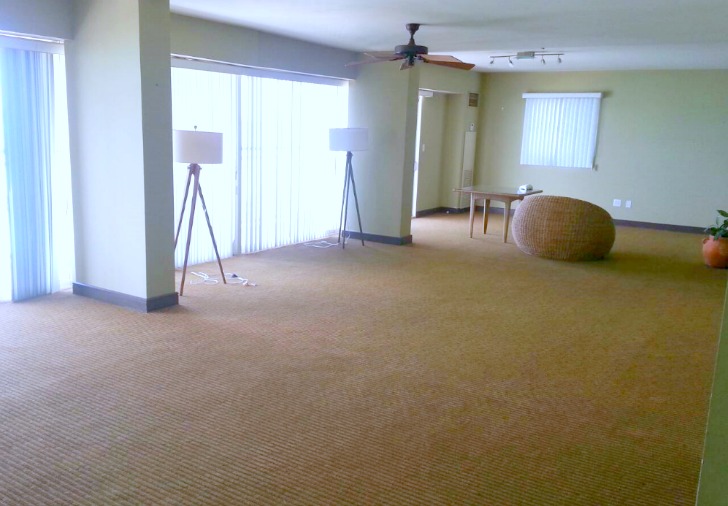 I love those lamps, this is essentially one large living space where the far end will serve as a dining room that opens into the kitchen behind it, the center section will be living room and the near section is a bit of a hallway that opens into the space so maybe room for a desk and maybe a wall shelf unit or some large art?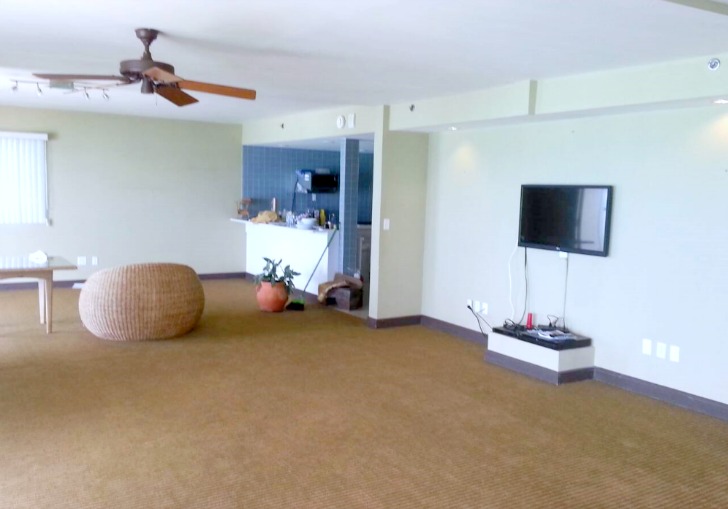 View From Main Living Area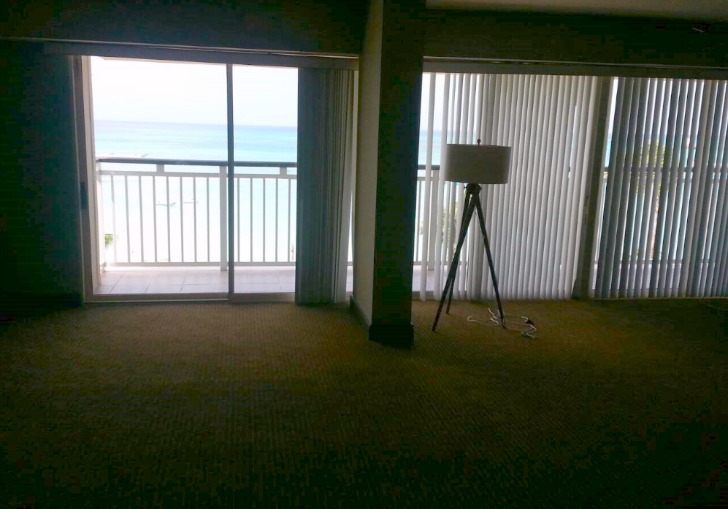 Kitchen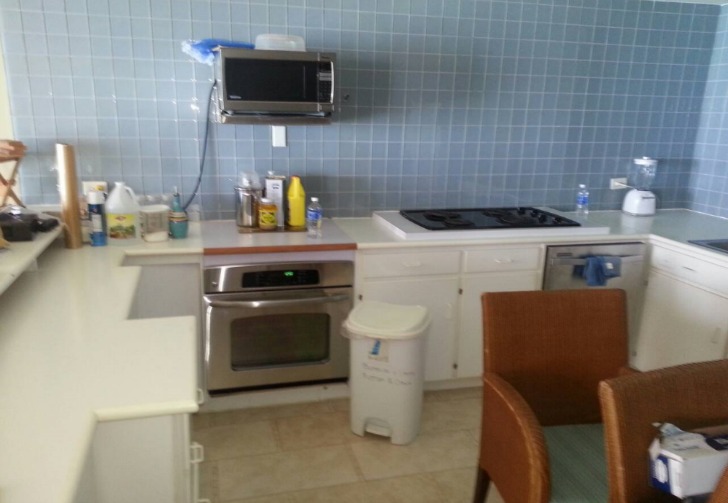 I replied to Joel "The kitchen is funny … in the bad kind of funny way."  But there's a dishwasher, and this girl who hasn't had one for the last 6 is looking at the bright side.  🙂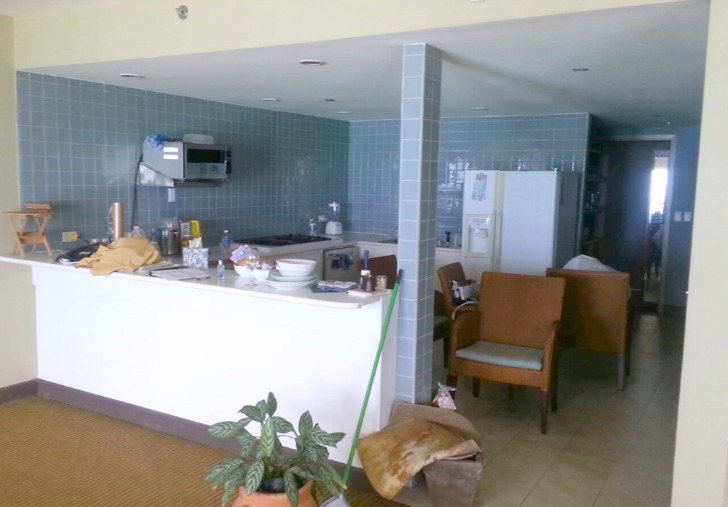 Bedroom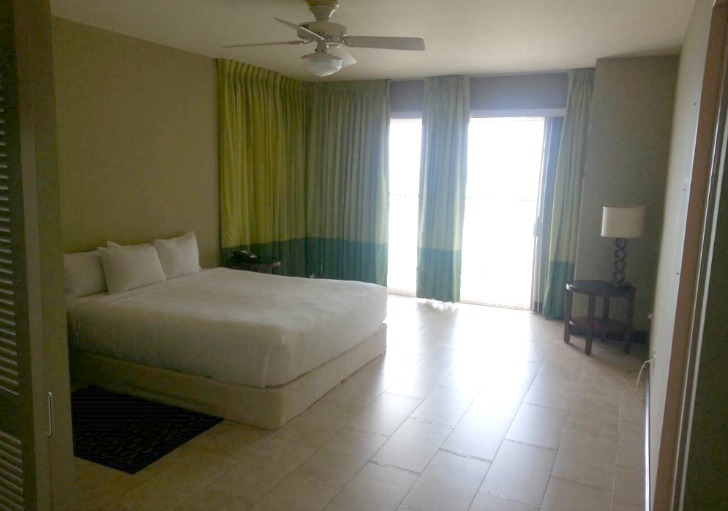 Second Bedroom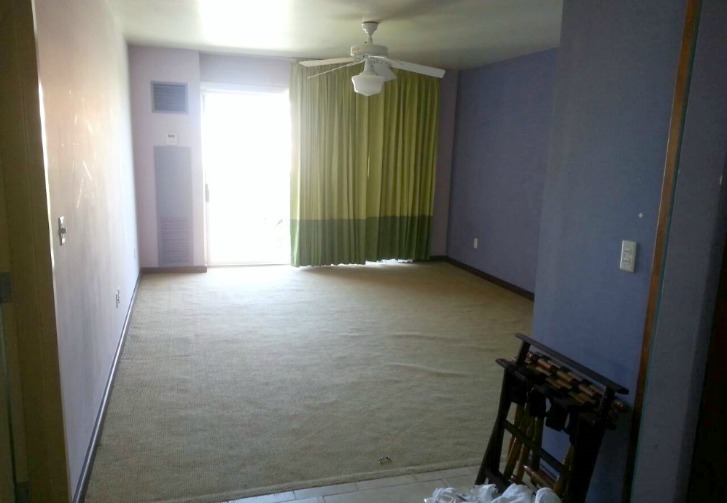 Closets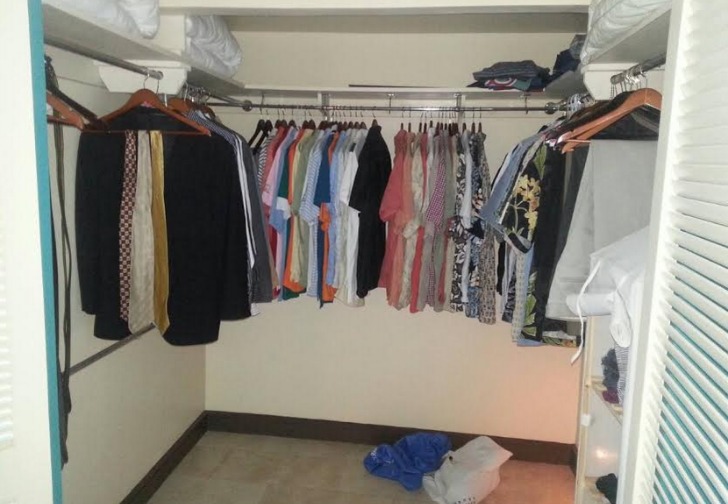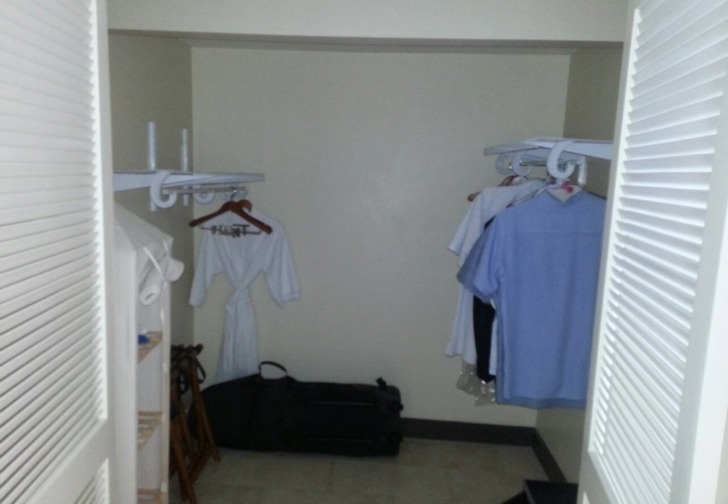 Laundry Room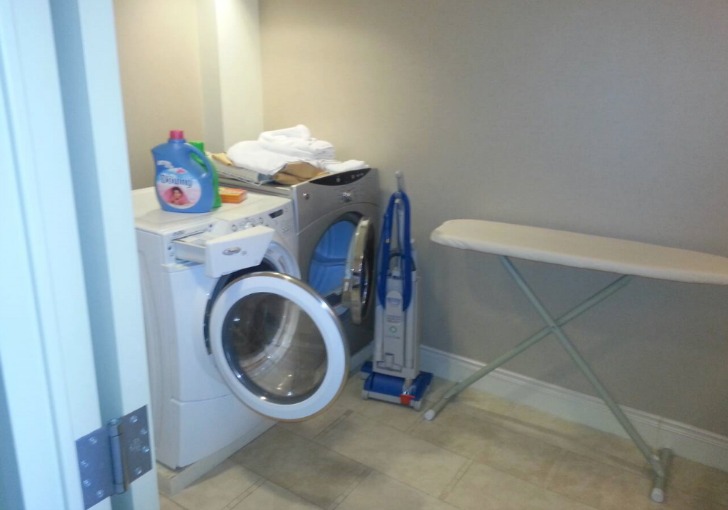 Porch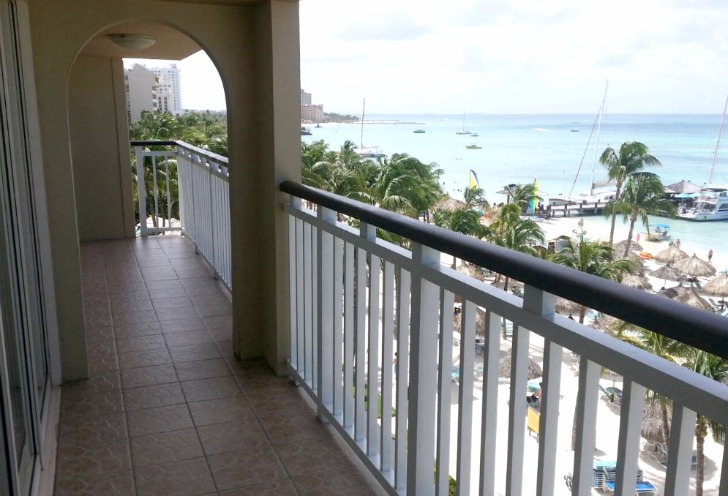 View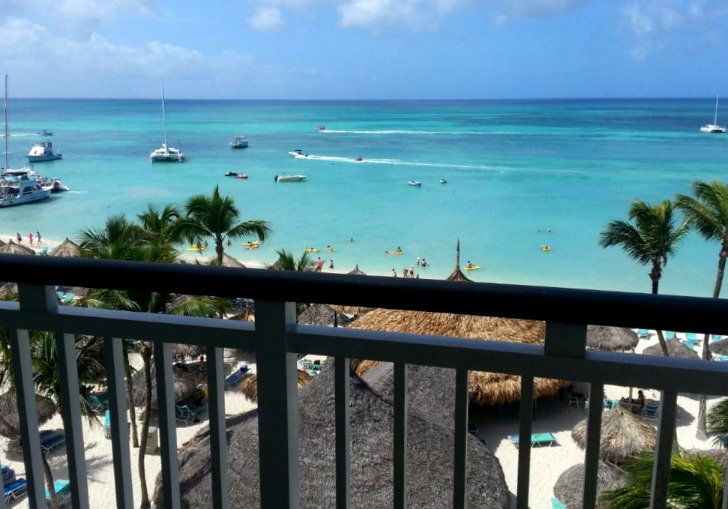 So, uh, I see some projects in there.  Like everything but the view.  🙂
And here's the deal.  This place is owned by my husband's employer and they know it needs updating and it's actually cheaper for them to give us a budget for upgrades and furniture than it is for them to pay to ship all of our own things down there.  Crazy, right?!?!
Crazy exciting as I have a million different ideas running through my head.  Ideas that keep me awake at night and get me more and more excited to just get there already.  And, if  you're reading this, I am down there and will check in soon.
But let's hear what you would do.  Assume anything can change and the budget is unlimited.  Neither is true, I actually have no idea what the budget is yet and I don't know if things like flooring and curtains can be replaced or plumbing can be moved.  Did you see that weird kitchen corner where the dishwasher is under the cook top?
Tell me what ideas immediately pop into your head.  What would you change first?  What doesn't really seem so bad?  Other than the view.
Go!
And if you want to see what's been catching my eye follow my new Pinterest board, for Aruba.