It's feature day around here … and this color thing is really addicting, right?!?!!
It was so much fun to go through all of the links at the party (check them out here), and it has me dreaming of color.  And, more specifically, aqua.  I am in love.  I want to paint this little breadbox floor to ceiling in it and I want to decorate the entire house with it and I even want every meal we eat to be aqua …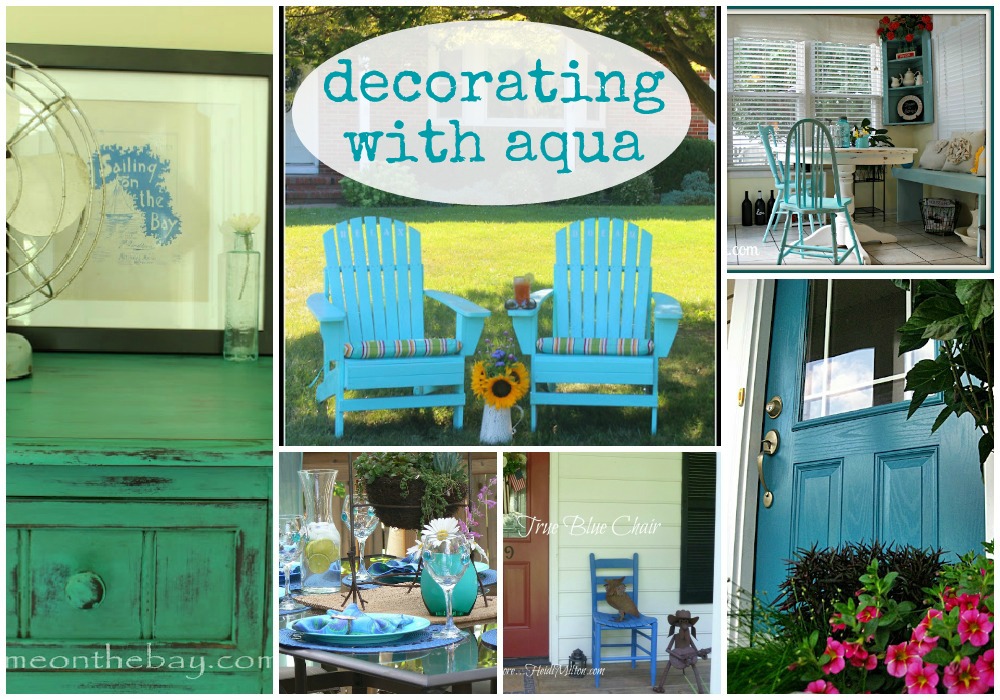 …maybe not that last one.  But it is a great color, isn't it?!?!  The perfect combo of blue and green and can you look at it without thinking the Caribbean Sea?  I can't, and these gals have started creating my dream aqua home.
Click on the pictures to go to those specific posts and click on the blog name to go to the blog homepage.  Either way … check 'em out!  🙂
I could definitely enjoy my coffee in this cozy breakfast nook that Jessica at Mom 4 Real created.
And then I'm heading over to have lunch with Jaye from Just Tryin' to Make Sense of it all on her patio!
Then maybe some afternoon tea with Barbara at 21 Rosemary Lane.
This little table looks like it belongs in my new living room.  🙂  But it's actually At Home on the Bay with Mary.
I don't think you could help but be happy with that great laundry room color by Beth from Unskinny Boppy.
Would you dare go Calypso Blue on your front door like Amy from Eat. Sleep. Decorate. did?  She has me wanting to do it.  🙂
Now, I know this chair is blue.  It says 'true blue chair' right on it.  But I love it.  And think I need an aqua one by my front door.  The perfect pop of color by Heidi from Decor and More.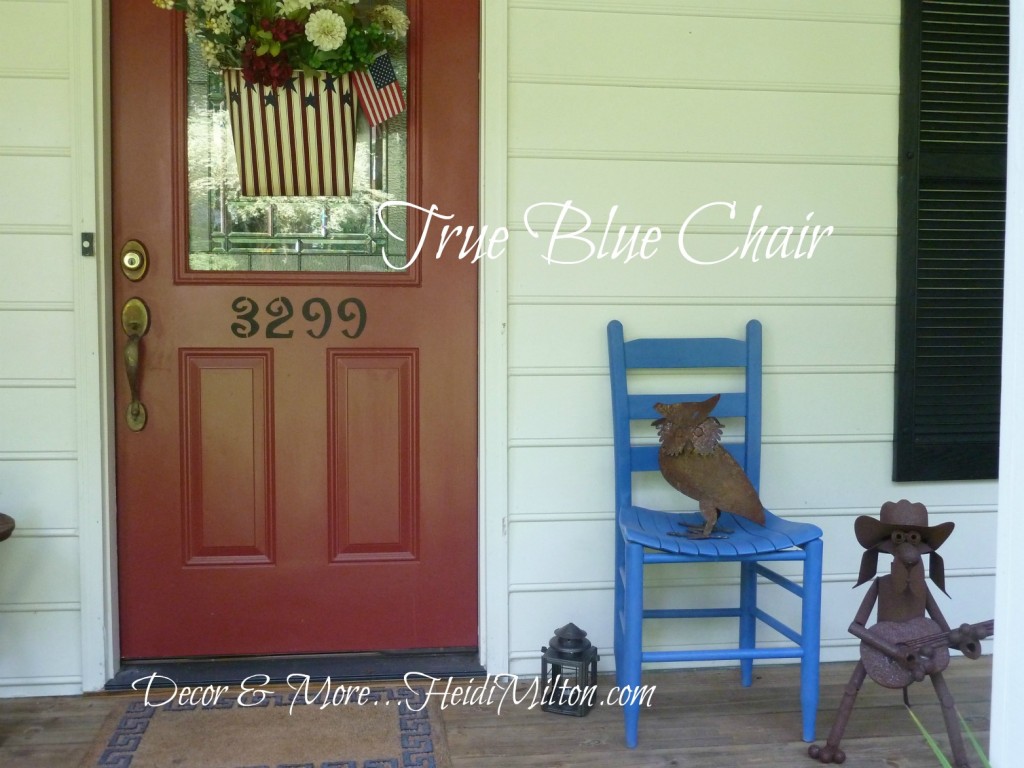 Great, huh?!?  Do you, too, love aqua?  What is your favorite color?
For everyone who came by and linked up or just perused the inspiration, Thank you!!  I think it's fun to have a party around here every once in a while.
Now don't forget the check out my co-hosts' picks today, too!  Click on their button to get there.  🙂