Good morning!
This morning we are on a jet plane, heading for a little vacation and to help our friends celebrate what is sure to be a fun wedding weekend.  Congrats Adam and Marisella!!
Maybe, while I am not doing anything that can even be somewhat construed as productivity in any way, you will enjoy these inspiring ideas to somehow re-use, re-purpose and re-invent items in your outdoor living spaces.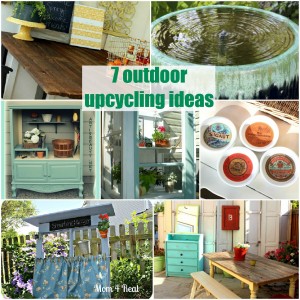 And you can be productive for the both of us, thanks.  🙂
Have a broken armoire given to you and turn it into a potting shed like Art is Beauty.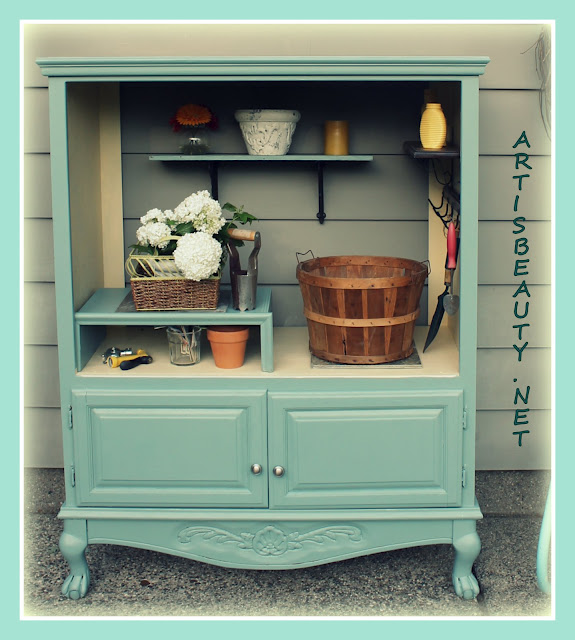 Have your husband grab your neighbor's discarded fencing and make a patio table top a la 52 Mantels.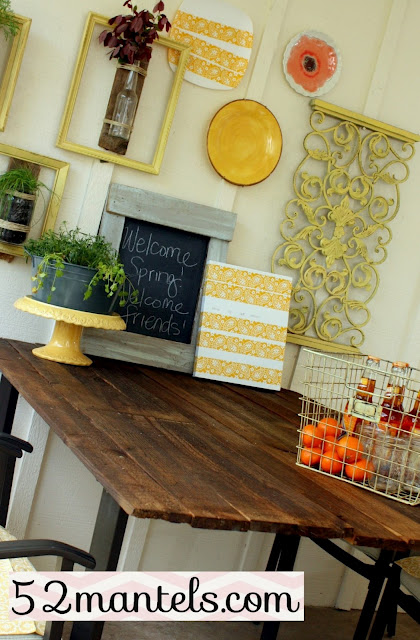 Follow the lead of New House, New Home, New Life and take a large planter and turn it into a shade garden water feature.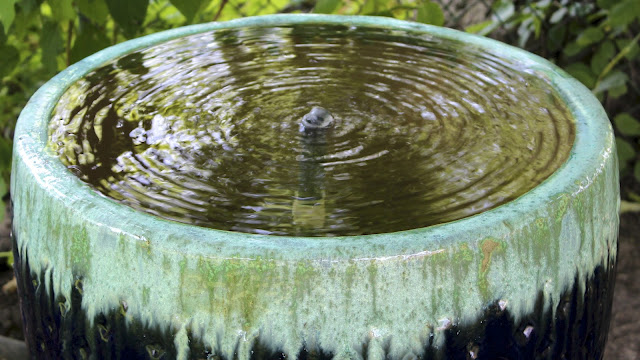 Use old storm windows to make a mini greenhouse like Design Dreams by Anne.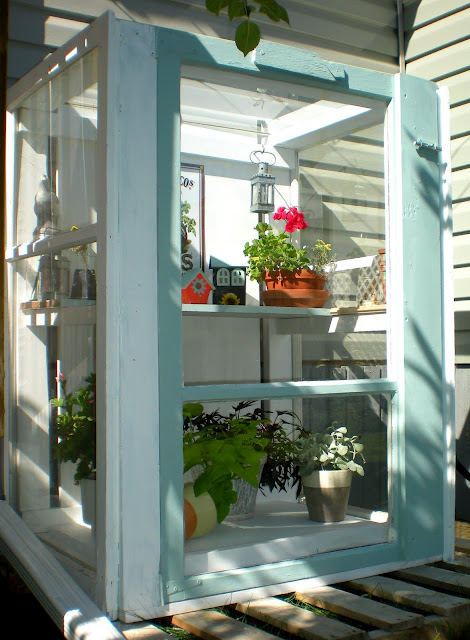 Mom 4 Real turned a pallet into a puppet theater for the kids.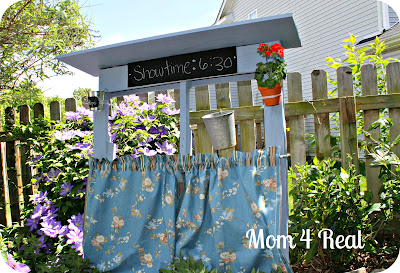 The North End Loft took your basic terracotta saucers and, with a few fun graphics, made the perfect coasters for a sunroom or patio.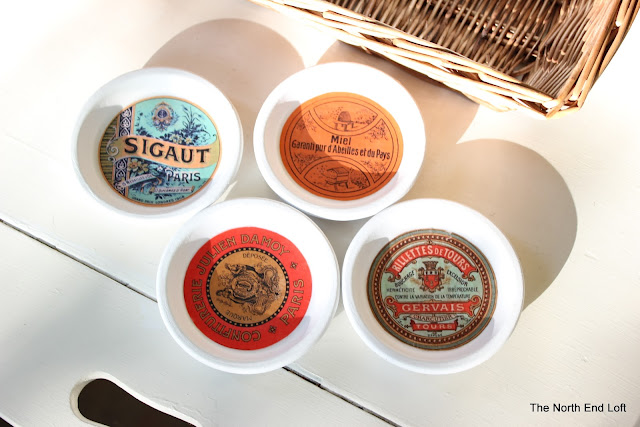 Redoux Interiors redid her exterior with old garage doors, a neighbor's discarded changing table and scrap wood (salvaged in a roadside, skirt wearing, pick up) table top … and I think there's even a random old cabinet door thrown in there.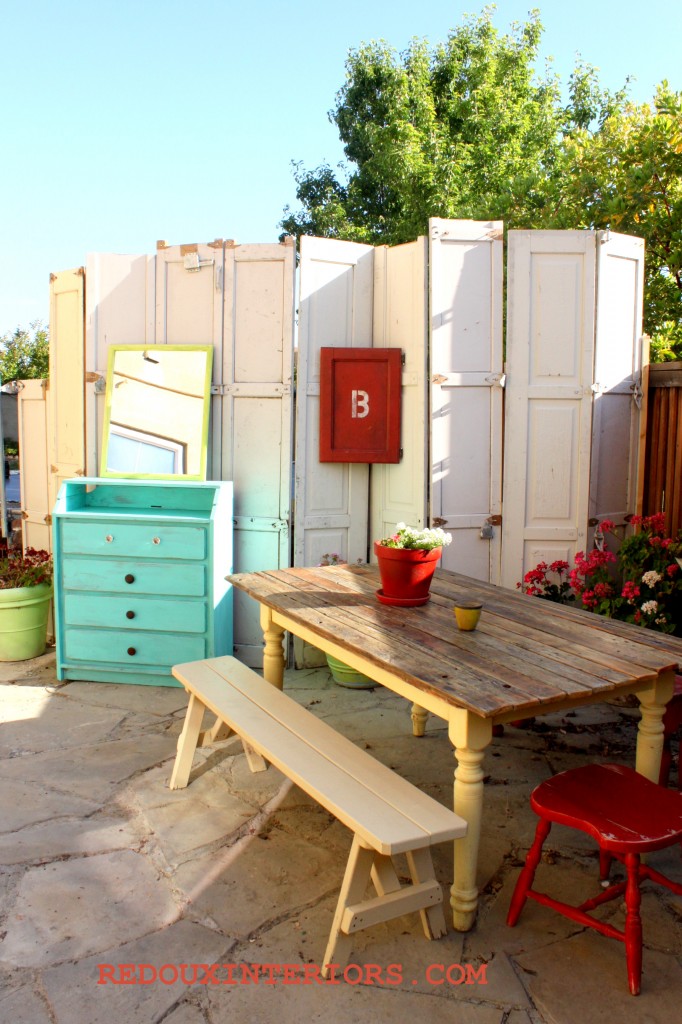 I have to say, as much as I know I'd love all these gals in real life I'm glad we're not neighbors … I can see us beelining it around the neighborhood the night before garbage pick up in an attempt to be first to get the good stuff.  🙂
All of these inspiring ideas were linked up to our The Great Outdoors link party last Tuesday.  If you've been featured please feel free to grab a button here.
And, A huge THANK YOU!! to everyone who participated and for anyone looking for an overload of outdoor space ideas grab a cup of coffee and start perusing the links.  You're sure to find many, many ideas you can implement in your own spaces.
And, another huge Thank You!! to my co-hosts.  You know I think you gals are the bomb diggity.  🙂
And, one more gigantic, humongous, extravagant Thank You!! to the team at One Project Closer for carrying on their tradition of a Before and After series where not only do YOU have a chance to win some cash, but a donation is also made to the Habitat for Humanity in honor of every weekly winner.  This year, OPC is working the series a little differently and I am so thrilled to be a part of an incredible group of bloggers who will be picking the weekly winners throughout the 14 week series.  Click on the button below (I've got one in my sidebar, too) to hop over to OPC to learn how to enter.    Hint, hint – you don't have to be a blogger, there is an email submission option.  🙂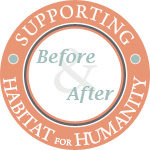 Now, just because I'm headed for vacation doesn't mean I'm leaving you high and dry.  I'll be sharing with you all the deets on my new pillows tomorrow and then of course there will be eye candy on Friday.  I hope you enjoy.