Happy Blogiversary to us!  Me and you.  This blog and its readers.  We're a match made in Heaven, really.  

This first year on the blog has been Ah. May. Zing!!!  Seriously.
A HUGE window to the world-wide web of like-minded people like YOU. So thank you for being here too.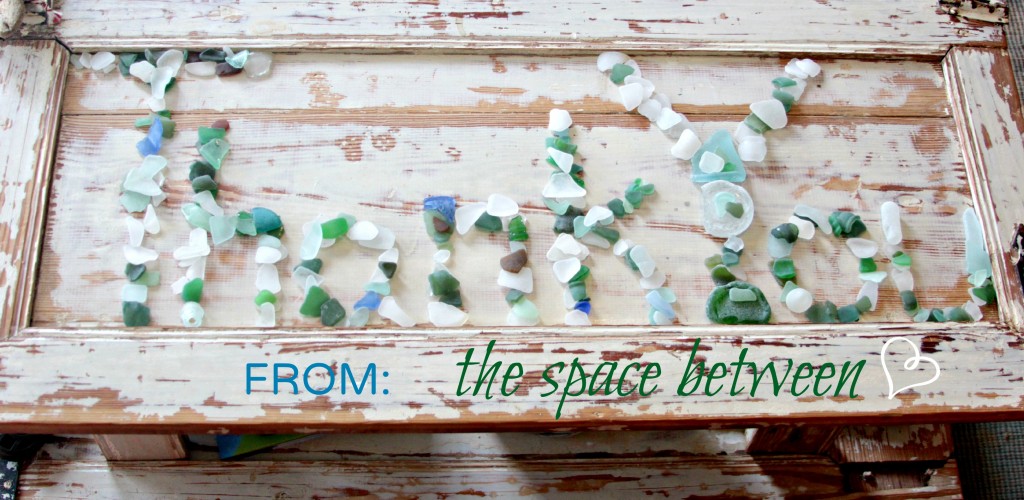 In honor of this first year blog anniversary, I thought it'd be fun to share 31 random things you might not know about me and this blog. And even as I type that I'm thinking "I'm not sure anyone cares", but whatev.
In October the Nester has an annual series called 31 days. Her challenge is to pick a topic to blog about every day in October.  For 31 days.
Challenge equals not excepted.  😉
Not only do I not have anything interesting for other people that I'd like to write about for 31 straight days.  I don't really have any interest in blogging for 31 days straight.  Helloooo.  That's like everyday.  😉
Update:  Funny story, I did the series the following year.  31 Things You Need to Know … mostly DIY tips with some life pondering mixed in.  Check it out!
So here is my very own 31 things version.
1. I am a Leo.  The blog is a Scorpio. 😉
2. I moved away from home the month after I turned 18 and have not been back for more than a week since.
3. I love my family more than #2 implies.  


4. Living in a foreign country (Switzerland) when I was 19/20 was one of the best decisions I ever made.  And I wouldn't have done it if Professor Zachilli hadn't threatened to flunk me if I didn't do it.  Thank you Professor Zachilli!!
5. Seeing one of my professors (the class was Food Prep, but I don't remember his name … probably selective memory) while I was working as a waitress … 2 years after I graduated from college with an International Hotel and Tourism Management Bachelor's Degree was quite embarrassing.  But,
6. Choosing love over my career is the single best decision I have ever made in my entire life … and I believe I will say that on my death-bed, no matter what happens between now and then.  No doubt.  Hands down.  High fives!
7. We got married on a Wednesday because I liked the date and we celebrate the date every year, not the day of the week. I publish my posts at 7:08 am in its honor.  7.8.9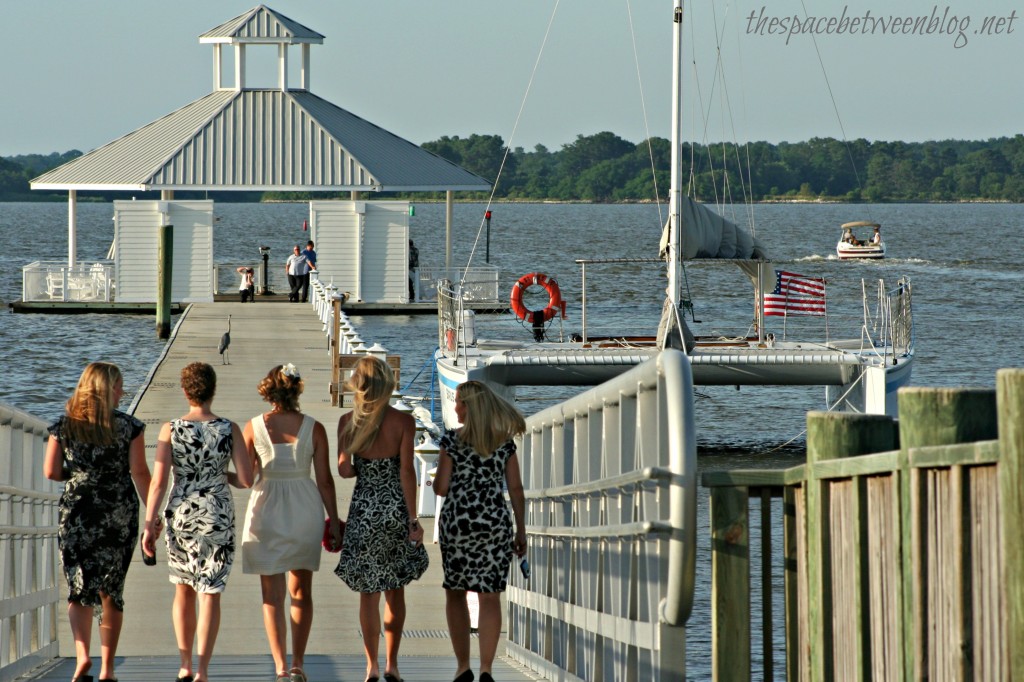 8. I think the idea of a soul mate is bologna.
9. I don't like bologna.
10. I've never eaten a hot dog.
11. I sometimes eat my french fries with mayonnaise.
12. So clearly I don't have anything against grossness.
13. 5 years ago I cut 8mm off of my left index finger with a wood splitter.  Total operator error.
14. It doesn't really effect everyday life … missing a third of a finger.  But it hurts like a son of a gun (what does that even mean?) if I hit it on anything.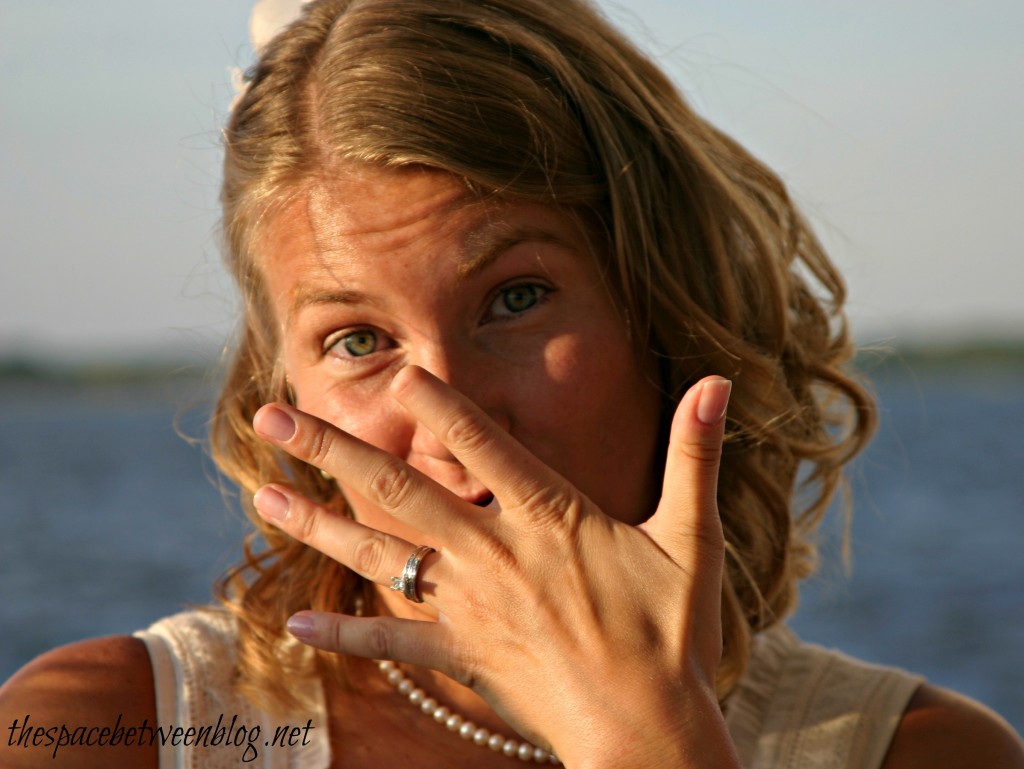 15. I find that I'm always using plural personal pronouns on the blog.  I do it consciously, I know it doesn't really make sense.  But I just like it.  I just think its plurality is more inclusive … like you're sitting right here with me while "we're" working on projects or talking about life.
16. I like to call Marley and Mico 'the girls'.  It's easier than saying Marley and Mico every time and more personal than saying 'the dogs'.  'Cause you all know they're more than just dogs to me.  But, be prepared for awkwardness, every time I type it it makes me feel like I'm talking about boobs. Like I said, awkward.  But you know how people use that as slang, and when I'm typing things like 'the girls and I went to the beach' or 'I took the girls for a walk' … you get the point.  


17. Canvas Silhouettes of the girls – Now that would be awkward.
18. Dog Silhouettes – The most viewed post on the space between, thanks in large part to Pinterest.  If you see something you love on here a simple little pin can go a very long way … so thank you to everyone who has pinned, shared on Facebook, Google +ed, Stumbled, emailed a friend or talked about a post with your mother.  We really do appreciate it around here. This post comes in second.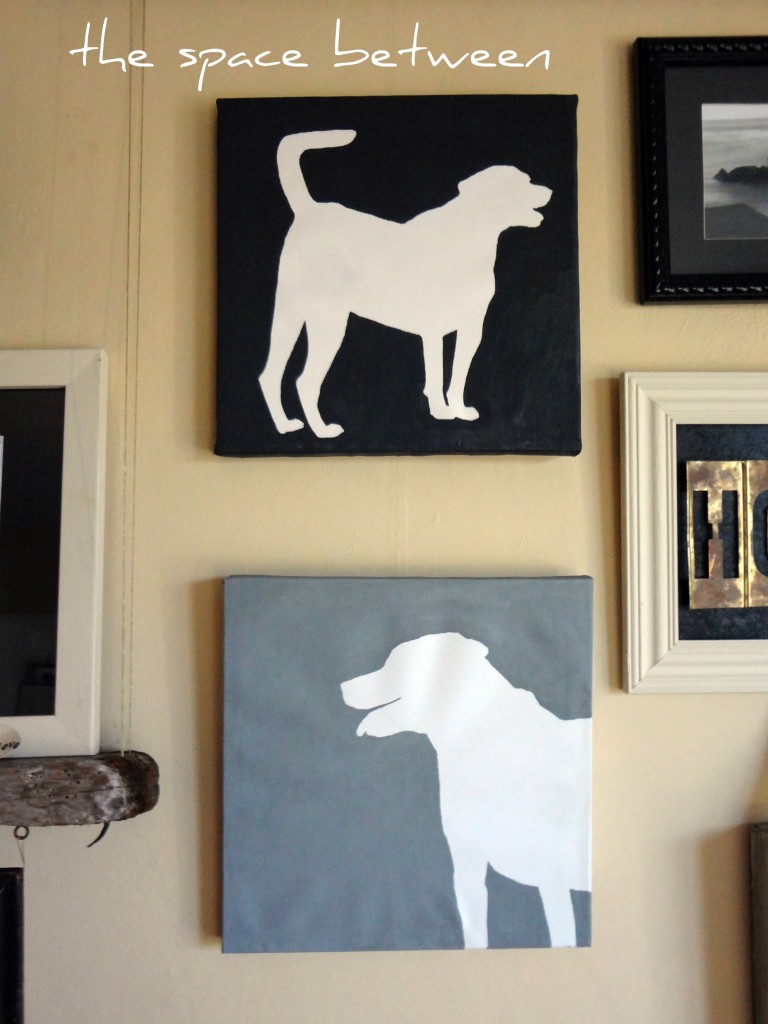 19. When I was in 5th grade we got a collie puppy.  My brother got to pick the puppy and I got to name her.  We picked her up right after a trip to Sea World so I picked the name Shandu.  A combo of Kandu and Shamu, the killer whale mother-daughter show.  Apparently I've always had a flair for the unique and sentimental.
20. I have lived in 10 towns, 5 states, 3 countries and on 1 island … so far.  


21. I would love to backpack around the world.
22. And hike the entire Appalachian Trail.
23. And write a travel blog along the way.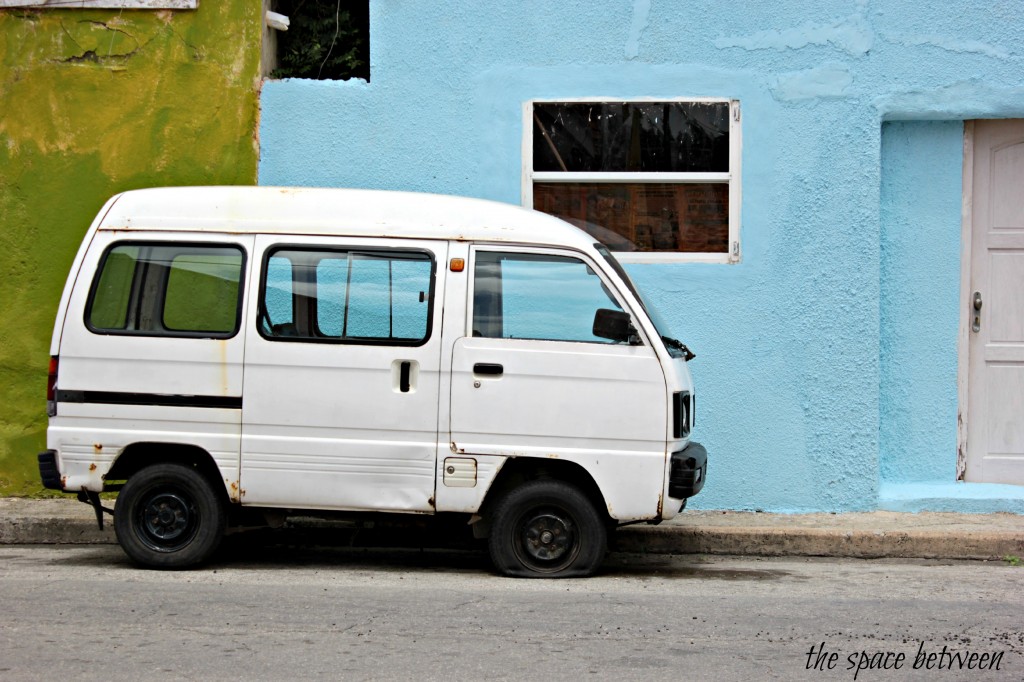 24. We paid $1200/month rent for a basement one bedroom apartment in Carmel, CA in 1999. We pay $900/month in Curacao for a 1 bedroom house with fenced yard and itty bitty view of ocean in 2012.  She definitely has her faults.
25. The biggest referer to this here blog is Thrifty Decor Chick, which is also the first blog I ever read.  Seems somewhat serendipitous.
26. If it's possible to crush on an entire band, I have a crush on No Doubt.
27. We don't really celebrate holidays, Joel and I.  Not in a "bah humbug" kinda way, more in a "let's just enjoy the everyday and take some of the pressure off of those poor holidays" kinda way.
28. But I really do love the holiday spirit.
29. I just don't understand why it takes a holiday to make people focus on holiday spirit.  Vacation beard puts me in the holiday spirit any day of the year.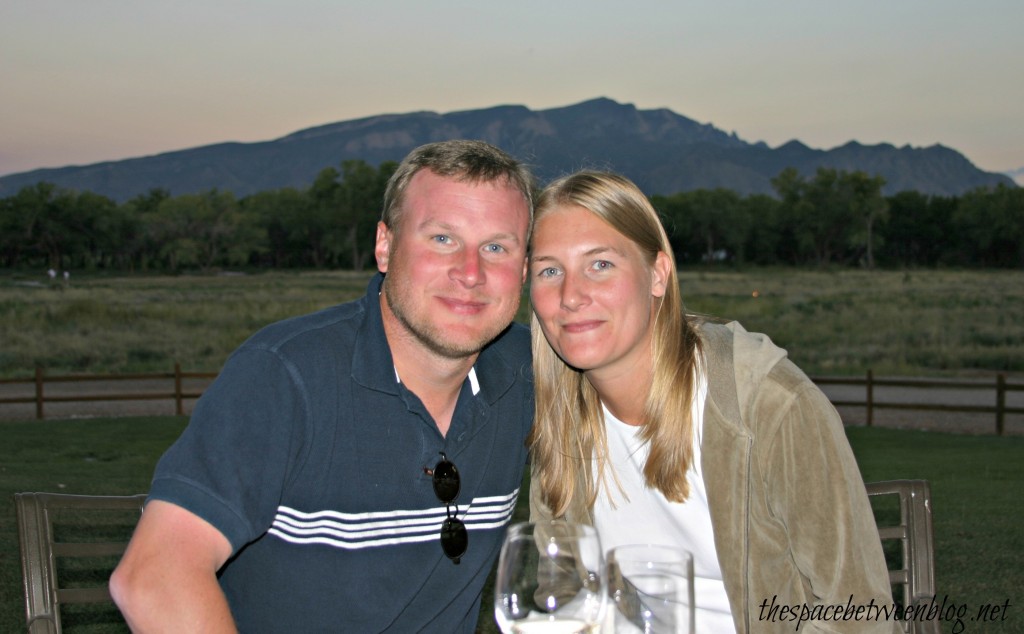 30. In one year I've only crashed the blog one time.  It was down for about 3 hours on a Sunday afternoon in September and the hosting company (Bluehost) tech said it was the most complicated re-install they had ever had to do.  You're welcome, Bluehost tech!  But I'm definitely not smart enough to stop doing most of my own code. 😉 #livingonthehtmledge
31. We're on our way home from Costa Rica right now!!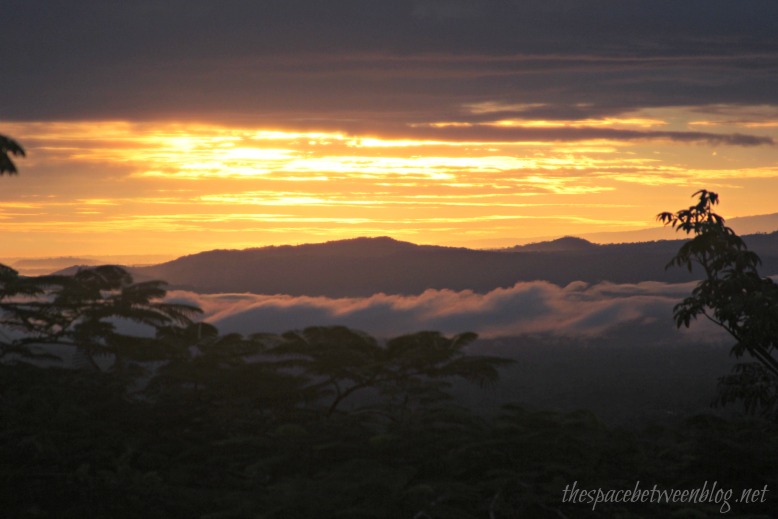 Update:  More beautiful pics of Costa Rica posted here!!
And tell me, are you missing any fingers?  Did you pick your wedding day because of the date and not the day of the week?  Have any fun vacations planned?
And to get overly sappy and potentially socially awkward, can we group hug?  You guys are the best.  I really mean it.  I think we should have cake together!