Well hello there again! I'm not exactly doing my part to stay away until the end of the year. I can't quit you. A bajillion points to you if you can name that movie.
How was your holiday? Awesome as can be I hope!! I'm taking a little book project break to reminisce a bit about the year and take a look back at what posts seemed to resonate with you all. In this day and age of Pinterest I find it really interesting to watch what information people are drawn to. So, in case you missed any of them the first time around, here are the 10 posts that reached the largest number of people in 2013. Just click on the post titles to read the full posts.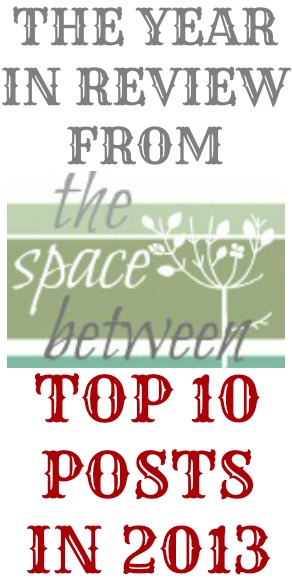 #10 – exterior house paint ideas – I may have tried to justify my approach for tricking Joel into wanting what I want when it comes to painting the exterior of our house with this post. And no, after almost 9 months in the house we don't have one brush stroke of new paint on the exterior, but we sure are getting close, so close we even have two 5 gallon jugs of it at the ready. Be prepared, that's what we like to say, always be prepared. :)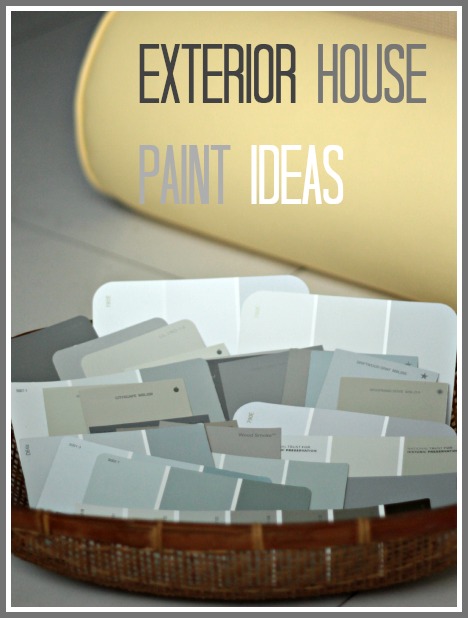 Each of these individual pin it buttons will link to the original posts, to pin this post use the pin it button below the very first graphic. Thanks!
#9 – 10 homemade gift ideas – This is a fun one. If you haven't seen it until now, sorry you're about 5 days too late to make use of this list for Christmas but some of these would be great hostess gifts, birthday gifts or even "just because" gifts for someone you love. This post seemed to have resurrected from the dead this month, glad to see so many people going the homemade gift route. I say we implement Stay at Home and Make gifts Sunday as the perfect addition to the popular Black Friday, Small Business Saturday weekend this year. Let's do it!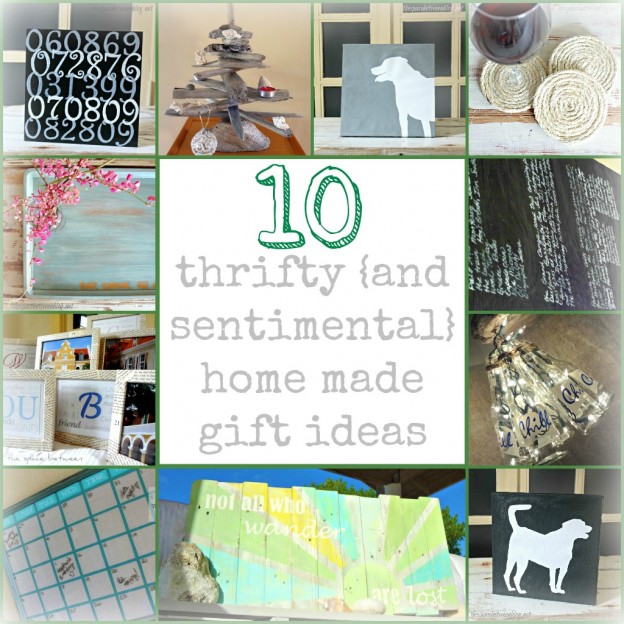 #8 – DIY canvas silhouette art – Chalk this one up as the most nostalgic post probably ever, and the one I'm most happy to see in the top 10 in 2013. These canvases were made back in early 2012 as part of a one screw gallery wall I challenged myself to make in Curacao. You see how that whole deal turned out here. And seeing this post in the top 10 list inspired me to peel them away from the piles of other art just waiting for their time in the spot light and hang them in our living room. I just used two small finish nails since these canvases don't weigh anything and decided to nail in between two slats figuring it would be easier to camouflage with wood filler if we end up doing some switching around of art once we get more settled in.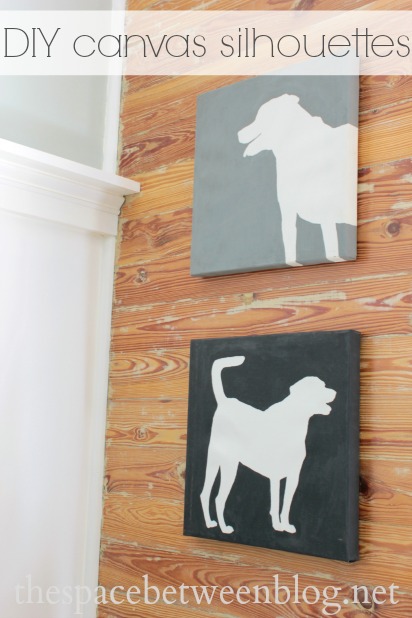 #7 – 8 ways to use regular things around your house in unique ways – This post comes complete with a few terrible pictures and full-on before shots of our guest bathroom, that still looks exactly the same. But the extra special treat is the reminder of the mirrored wall in the dining room. I almost forgot about that beauty! Oh, and there are some fun tips for using things you most likely have hiding away in a back cabinet in a new way.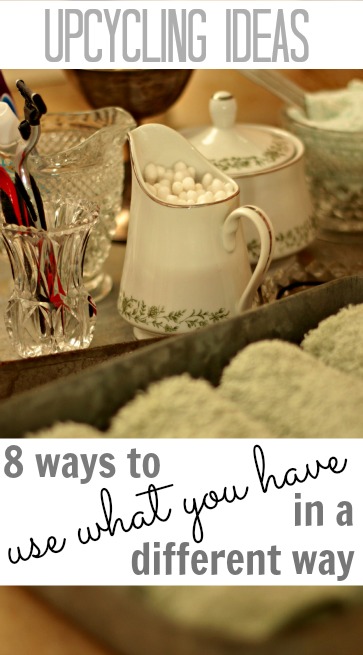 #6 – 20 perfect pallet projects – I think this is awesome because I love this topic so much I'm writing a book about it! If you have any specific pallet projects you want to learn how to make definitely let me know!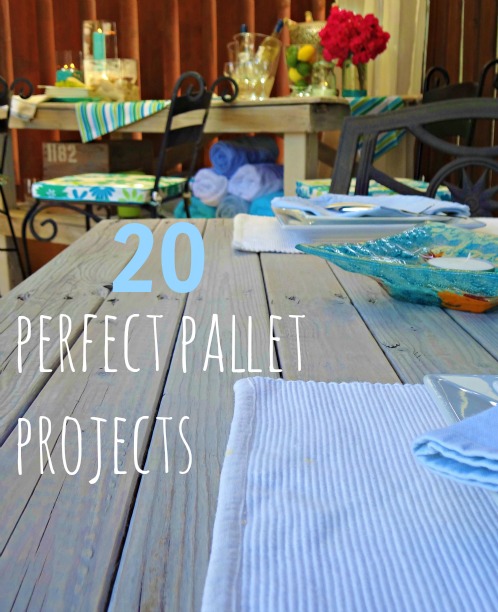 #5 – how to pick paint colors – This is one of those posts that answered the question for me, too. I was running into a little speed bump when it came to deciding on colors for this here house and figured since I found these great resources useful, you would too. We make a pretty good team, you and I and the interwebz.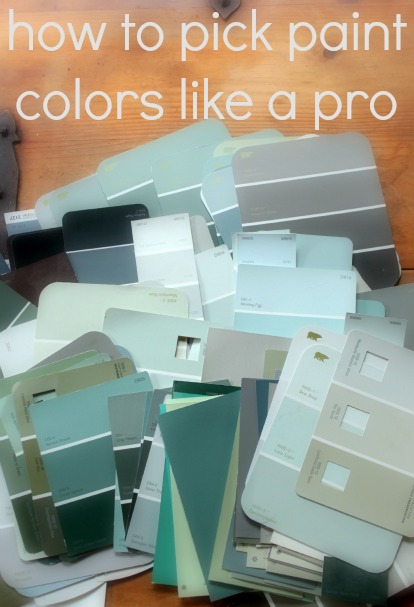 #4 – 31 things you need to know and won't believe you didn't already – It was probably the peer pressure insinuated in the title that drew so many of you in, but it appears this little, last-minute series was a big hit. I like to think it was the right combo of home improvement, general tips de-mythed, a few ideas for the kitchen and some things that would just make you say "I can't believe I didn't know that already". Hence the title, there really wasn't any peer pressure intended. Honest.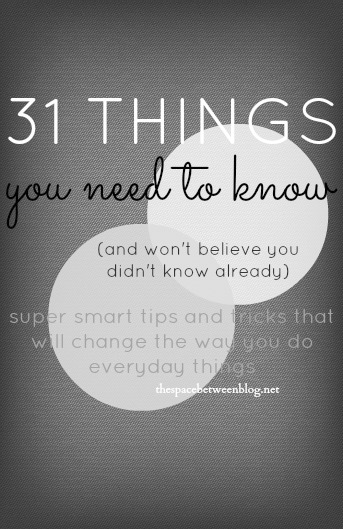 #3 – the trick to perfect looking outlet holes – I love this tip so much and get such a huge smile on my face when I read the comments, many on Pinterest pins, saying "OMG, I have an outlet that has bugged me for years and now I can fix it." That is for sure the number one reason in the entire universe to continue to share any little tid-bits of information about DIY that I've picked up through the years on this here blog. This little tip was day 25 of the 31 day series of tips, you can find them all here.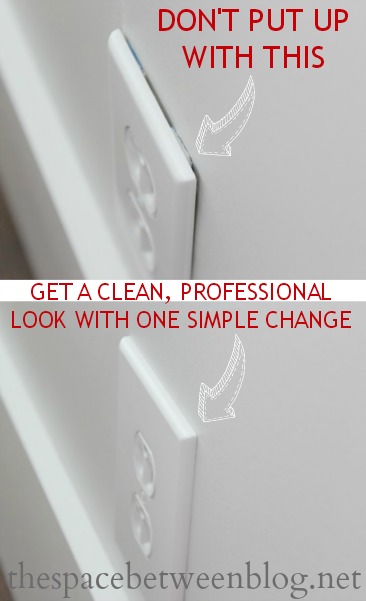 #2 – peach paint and puney patio posts – Neither of which we still have so high fives to that and fist pumps for everyone being so amped up about curb appeal ideas. The way our house looks from the street has changed so dramatically we can hardly remember what she was like when we bought her. Just in case you don't remember either, this one's for you. :)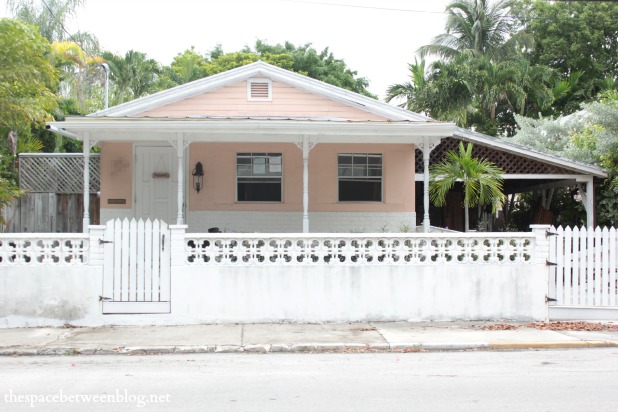 And, we're definitely still an awkward adolescent when it comes to our curb appeal, but the latest on the progress is here. I guess you could say she's had her head-gear removed grown out of the old windows and posts and is just waiting for a new coat of paint that bad spiral perm to grow out. That cement board siding is actually primed so we only have to prime all of the wood trim. I believe when you put the word "only" in a sentence it serves to make the project easy. :)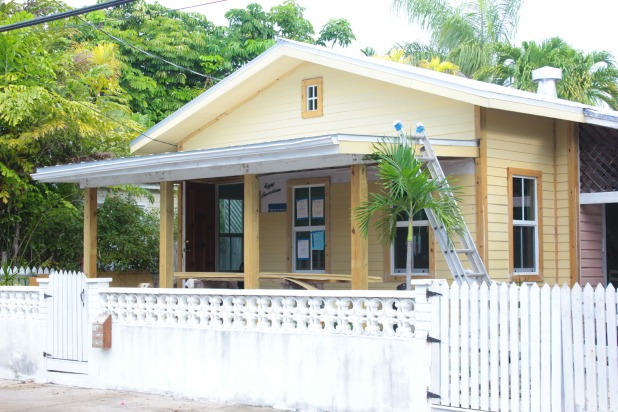 Oh, and we have to actually finish the siding under the porch roof, ha. :)
Check in to see the progress we've made on our 14 curb appeal ideas here.
#1 – how to get rid of mold – Really!?!? You guys are some dirty people. Kidding. Maybe it's the $2, no scrubbing required method that lured you all in. That officially makes it my favorite cleaning method of all time. I've actually updated this post throughout the year based on comment input, and if you like comment input, check it out, many of you left some great tips of your own. Just for the record, because I am a scorekeeper, it's a psychological condition, I never made a "kill mold dead" claim. Glad I got that off my chest. :)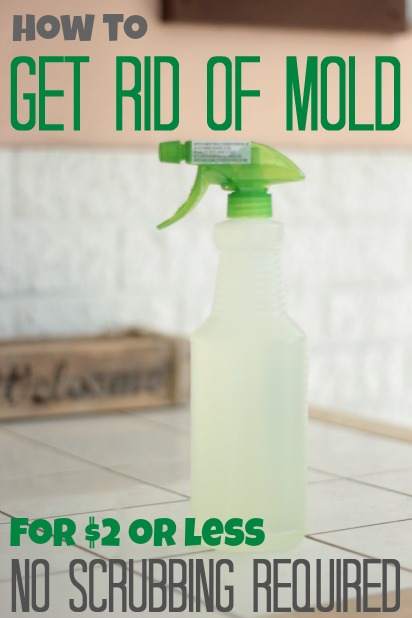 Now, a few fun facts:
8 of the 10 posts were published in 2013, the other two were published in 2012
4 posts are about home improvement and painting, 3 posts are about DIY projects and the other 3 are tips and tricks … a pretty perfect mix I think
7 of the posts are a compilation of ideas or project links on one specific topic
the #1 post is a cleaning tip, that should make my mom equal parts proud and surprised
All-in-all it has been one amazing year. It was almost exactly one year ago that we learned we would be moving to Key West. We could never have anticipated all of the wonderful things this little move would bring our way. And for a change of pace Joel doesn't have to work on New Year's Eve, there's a significant chance we could not make it to midnight, cause we're cool like that. But that just means we'll be bright-eyed and bushy-tailed come 1.1.14. And I just got used to writing 2013.
Cheers to your new year! See you on the flip side.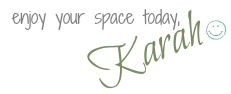 Don't miss a minute of our Key West conch home renovation. Just enter your email address here for free updates right to your inbox! :-)
... let's stay connected ...