Hey there!!  I just had to drop in and spread some holiday cheer and let you know how much I sure do love you all.  True statement.
This year has been incredible and that you continue to choose to drop in to see what shenanigans we're up to means the world to me.
I dropped off our friends at the airport a little bit ago and enjoyed a few days of down-time, games and sunsets, with one late night picture in front of the tree as photo evidence.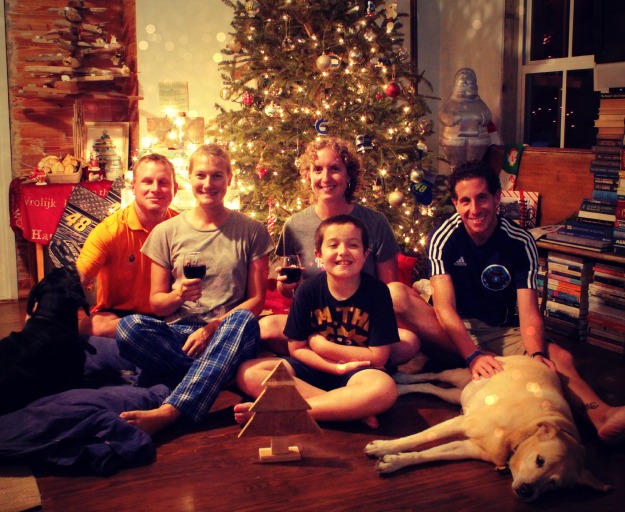 Yes, I think Joel's eyes are closed, and Mico is facing the wrong way and it took us so long to get in any semblence of order that Marley gave up on sitting and just settled in for the long haul.  But there we are all dressed up in our Christmas finest.
And here's wishing for a super-duper holiday for all of you.  If you're in a sugar choma from exessive amounts of fudge or chocolate covered pretzels, or that could just be me, it's what I like to call lunch, feel free to play the "how many 48s are in the picture" game. You may find them on wine glasses, stockings, ornaments … and my pajama pants may or may not have one.
Tomorrow we'll be chilling with our local family and may find our way out on a boat with my flippy-floppies.  (This is the clean video version … and that boat is not representative of the size of boat I will be on, but I might try to make Joel wear a Captain's outfit.)
And then it's back to it.  I'm somewhere in the process of either making, photographing and/or writing 11 project tutorials for the book.  The target is 35 so there is still a ways so go but progress is being made. Thank goodness.  :)
And we're even ticking a few house things off the ol' list so I'm looking forward to having a few fun updates for you to kick off the new year.  Even though we went to our neighbor's Christmas party over the weekend and another neighbor who walks his dogs by our house daily said "I noticed you're not really working on the house anymore". Lucky for him he's cute, and old, and likable.  I muttered something about focusing on the inside and decided to chat up someone else.  :)
Happy Holidays, Merry Merriment, Joyful Celebrations and every other salute that you'd like to receive is yours from me this holiday season.  Love you.  Mean it.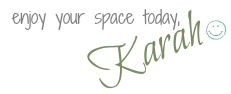 Don't miss a minute of our Key West conch home renovation. Just enter your email address here for free updates right to your inbox! :-)
... let's stay connected ...