**A short pre-note to say I'm feeling a bit off my game right now.  We found out on Friday that a dear friend of ours from another time and place in our lives had suddenly and unexpectedly passed away.  I'm just feeling out of sorts.  It may be a little quiet around here this week.  Thanks so much for your understanding … and maybe take the extra time to call an old friend to see how they are and tell them you think of them often.**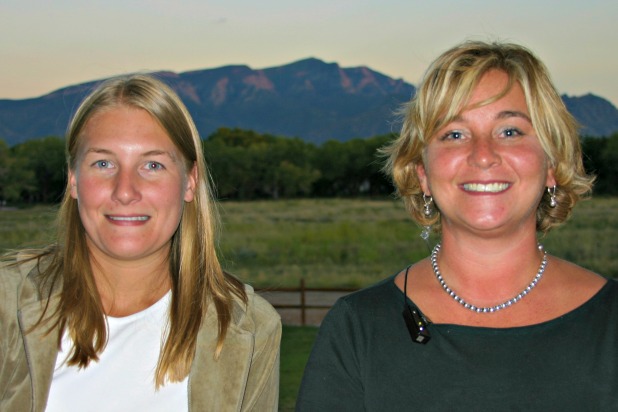 Ok, my friends, we need to get serious here for a quick minute.
When we embarked on this little house renovation endeavor I wrote my first disclaimer in reference to my DIY home improvement techniques and tendencies.  You can get up to speed on that here if you missed it.
Now that we're heading into the realm of furniture and accessories and decor I feel the need to whip out my disclaimer pen again to absolve myself from any dispute that might arise from any post I so choose to publish as it relates to home decorating.
***I have no idea what I'm doing.***
I think if we can all agree on that right up front we can continue on this merry journey hand-in-hand, without judgement or ill-will.
The desire may arise in you at some point to take my old, hand-me-down, oft thrifted or collected or gathered from the side of the street items and chuck them at my skull.  With force.
Because I am not arranging them correctly.
Or there's too much asymmetry going on.
Or they just plain don't work together.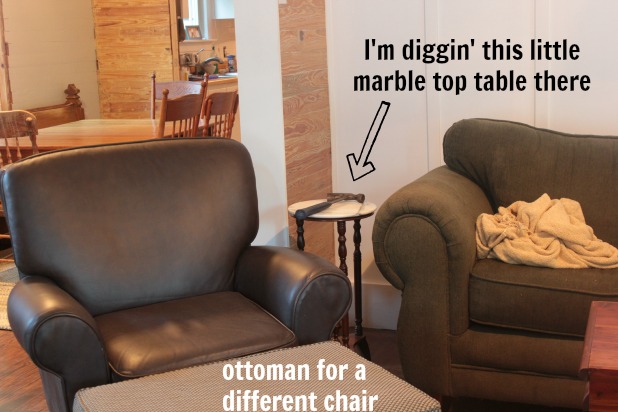 And you KNOW it.
But, the thing is, I don't know it yet.
I took an inventory of all of the furniture items we have brought into our living room and dining room so far …
… and only 2 were bought brand new, one specifically for this house.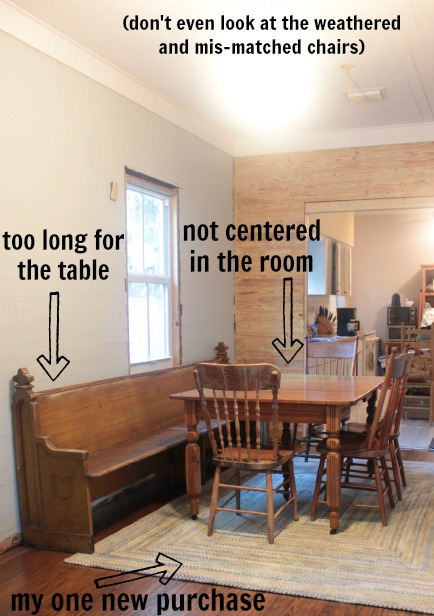 The majority were either gifted from my parents or purchased second-hand.  And the accessories … well, they most likely once lived in someone else's house and found their way to a curb somewhere and it was just fate that I happened to find them on that day on that street in somewhere USA or Curacao.
So, please have patience with me.
I have made one single decor purchase specifically for this house so far.
I have visions for color schemes and sofa styles and fun appliqued accent pillows that I'd like.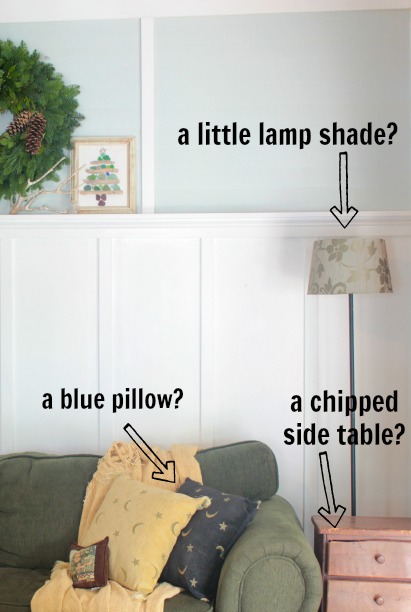 But I don't actually have any of those things.
And, truth be told, I don't really care about those kinds of things that much to put too much concerted effort into it.
Don't get me wrong.  I am definitely on the journey to make this space feel like home. But that's the thing.
These things do feel like home.
To us.
They might not "go".  Or be "in style".  Trendy is definitely something I have never been accused of.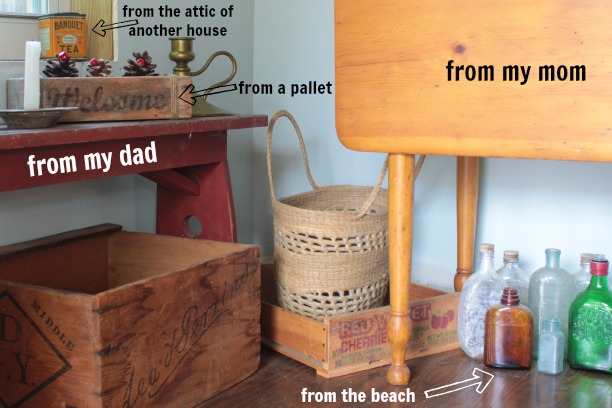 So with sweaty palms I am going to start sharing some of our decorating journey.  And it is going to evolve. And I don't really envision any grand room reveals, because the minute I find something new on the side of the road I'll be bringing it in and shifting things around a bit.
And I'd love your input. In the "Hey that thing is great but it might look better over there" vein and not really the "Geesh, you really do suck at decorating" vein.  :)
For some reason this whole deal has me a bit nervous.  It's not really my thing.  Give me a sawzall and pry bar and I'm happy to tear some walls down and redesign the function of a space, but I really wish I had a twin sister named Genevieve Gorder to guide me along from here.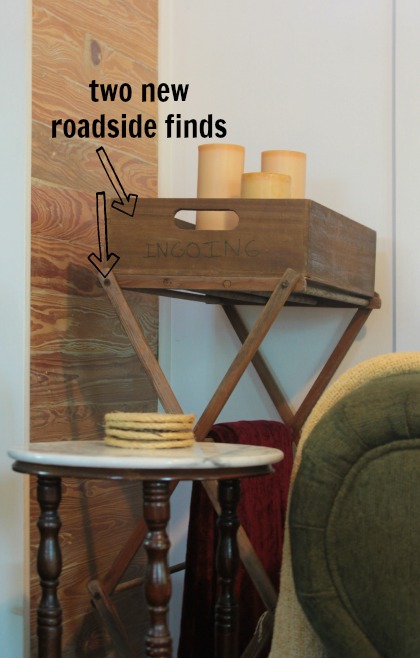 Hopefully I don't screw things up too bad.
Now, let's hug it out and love each other anyway, k?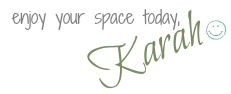 Did you notice the "ingoing" sign on that roadside box?  Who says ingoing?  Anyone?
Don't miss a minute of our Key West conch home renovation. Just enter your email address here for free updates right to your inbox! :-)
... let's stay connected ...