***Have you entered the giveaway yet?  Lynch Creek Farm is offering a $100 gift certificate to one lucky winner to shop on their site full of beautiful wreaths, garland and holiday accessories.  Enter to win here.***
So, I've shown you a few pictures of our kitchen. You know, the heart of the home. Or in our case, the place where everything lands that doesn't otherwise have a home.  She's probably going to be last on the list of room renovations, poor girl.
And in the mean time she had become quite the labyrinth.
Navigate the extension cords and tools we can't seem to bring all the way back to the shed. Watch your shins around the new ceiling fan still to be installed, large box of things that need to be sorted to go to charity … take a second to have a seat in the random chair at the end of the path.
Ohhhh, no, you can't do that because my shoes have found a seat instead.  :)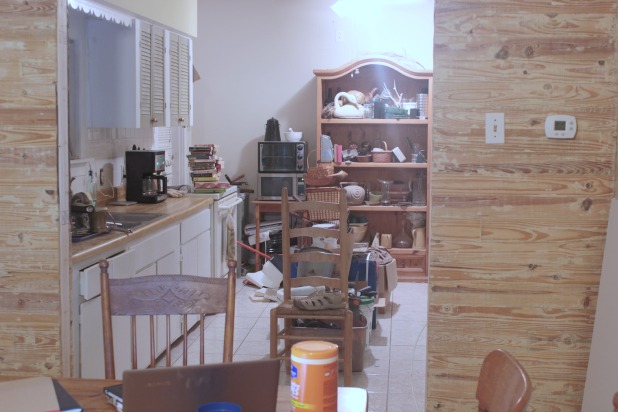 And all of those hazards are before you turn the corner to head back toward the bedrooms … normally a two step walk that somehow became a half mile journey.

And the starting point for all of that mess.
Six boxes of books.
Combine that with my desire to hide a few tv cords behind our newly hung TV and this girl starts stacking books.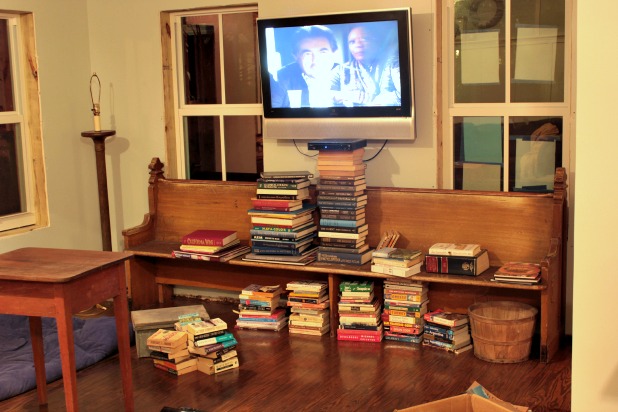 (Name that TV show. Hint:  "Hey baby girl.")
And then gets excited about the idea of getting rid of all of those boxes out of our kitchen … and pulls every last book out and keeps stacking and stacking and stacking.
It might not be their permanent resting place around here.
But it sure is better the boxes in the kitchen.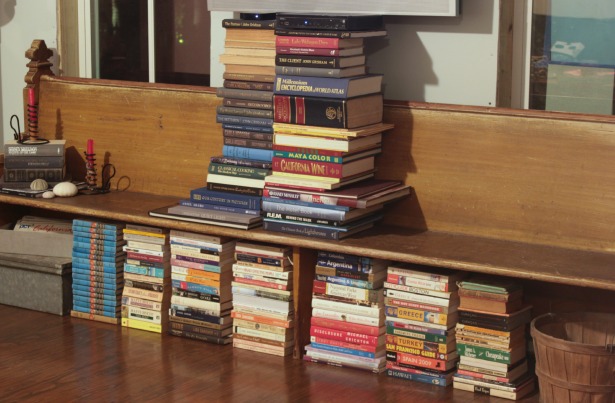 And I think it's kind of quirky and makes us look intellectual.
Unless you look too closely at the titles, so let's not do that.

But check out that stack of Hardy Boys books on the far left, those were Joel's when he was a kid.  Cue the collective "awwww".
Anyone have any other creative ways to hide cable cords?  We did move our outlet and cable connector up the wall so they are right behind the tv, but since we don't have a table or shelf below it we don't have anywhere to put our cable box and little Apple tv box.
Annnnd, since furniture location is always a work in progress around here I didn't want to commit to installing a floating shelf above our beloved church pew in case the pew finds a new home (on the front porch when it's done maybe?) and we do end up putting a little table of some kind there.
And really, I'll take any excuse to unpack a few more boxes … it's only been 8 months.  ;)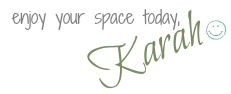 Don't miss a minute of our Key West conch home renovation. Just enter your email address here for free updates right to your inbox! :-)
... let's stay connected ...