***This giveaway is now closed***
Thank you so much to Lynch Creek Farm for sponsoring this post and providing me that nostalgic holiday scent here in the tropics.
First, how was the holiday weekend!!  I ate too much, had too much fun and enjoyed every minute.  I hope you can say the same about yours.  :)
I don't know about you but the scent of evergreen always fills me with feelings of the holidays.
Maybe it's because I am from Maine and grew up surrounded by forests full of pine trees. And bringing fresh boughs into the house during the holiday season was always a signal that Santa was near.
So I guess you could say I'm like Pavlov's dog and evergreens are my bell.  :)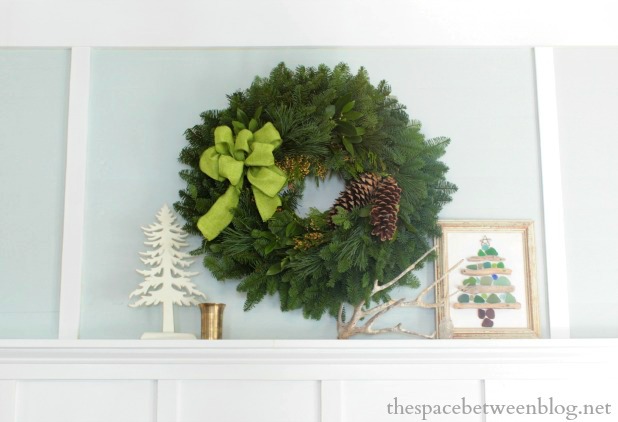 But check out that beauty.  When Lynch Creek Farm invited me to receive one of their handmade wreaths and offer all of you a $100 gift certificate code toward fresh evergreens of your own I just couldn't pass it up.
And guys, this baby is beautiful, so lush and full!!  Unlike most typical wreath orders that weigh in around 4 pounds,  Lynch Creek Farm options range from 6 – 8 pounds.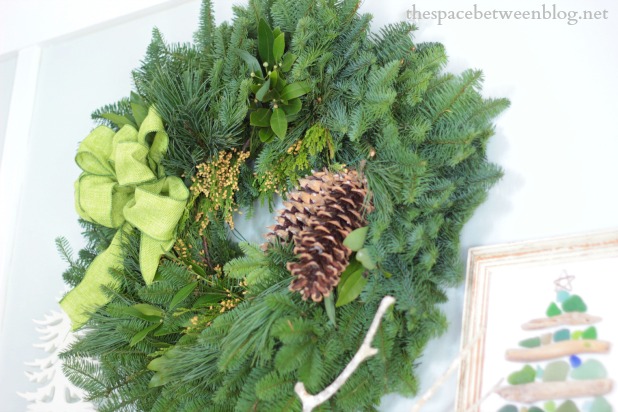 This is so perfect for me this year, because you know I've been testing my limits with Christmas crafts.  And we're hosting a holiday party in a few weeks … Lynch Creek Farm has got me off on the right foot of festivity.
They provide great instructions right on the box … FREE ground shipping btw.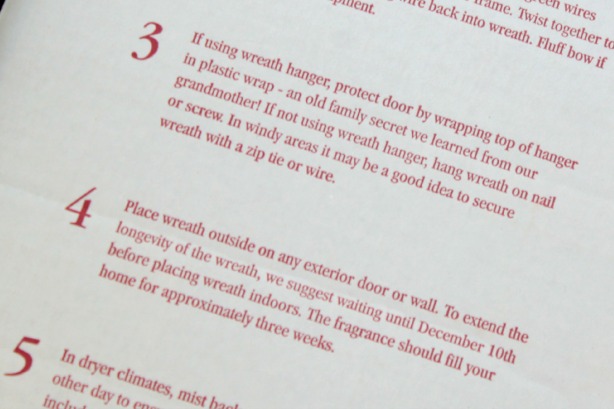 Like that little nugget of genius at #3.  Plastic wrap over your wreath hanger to protect your door.  Thank YOU Lynch Creek Farm's grandmother.
And I did read #4.  I will be taking her out to the front door, but I just couldn't resist infusing our living room with some of that great scent first.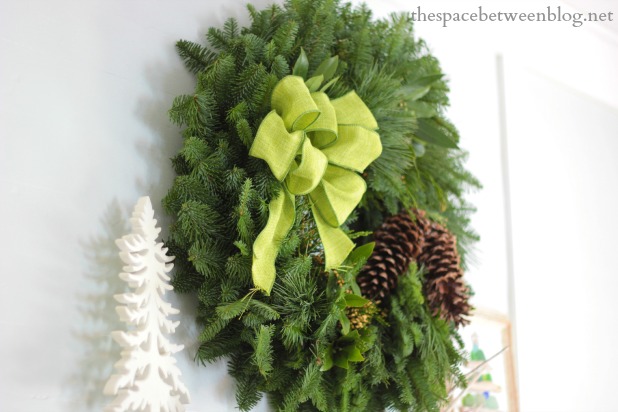 I chose the Blended Bay wreath with the green ribbon because I really like the monochromatic look of all of the greens.
And she looks right at home on our board and batten wall with my seaglass and driftwood tree from last year.
She really was the perfect thing to get me into the holiday spirit.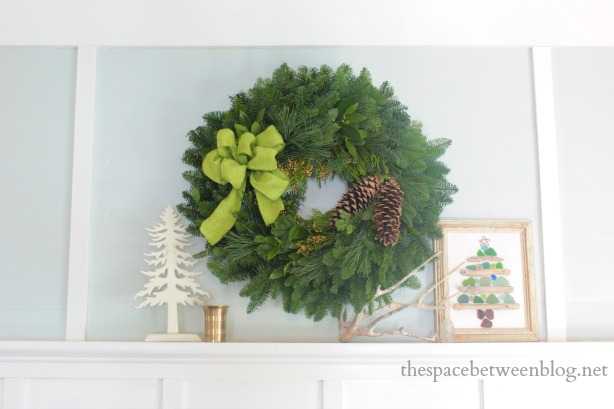 And check out their beautiful website.
Just perusing their beautiful selection of items made me feel like I was back in Maine walking the grounds of my family's farm looking for the perfect evergreens for the season.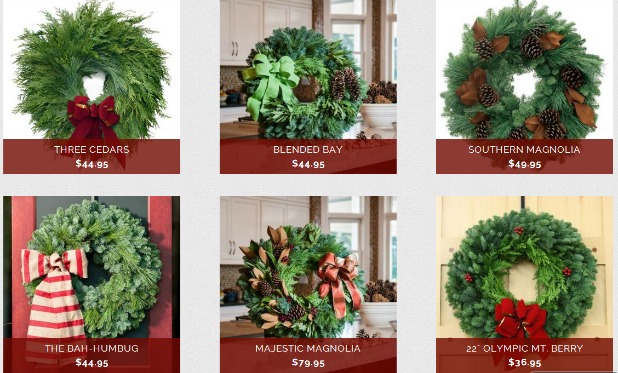 I was thisclose to getting the Bah-Humbug wreath.  That ribbon is so perfect!!
But it's not just wreaths, the winner will receive a $100 gift certificate to shop with on their site.  So take a look around …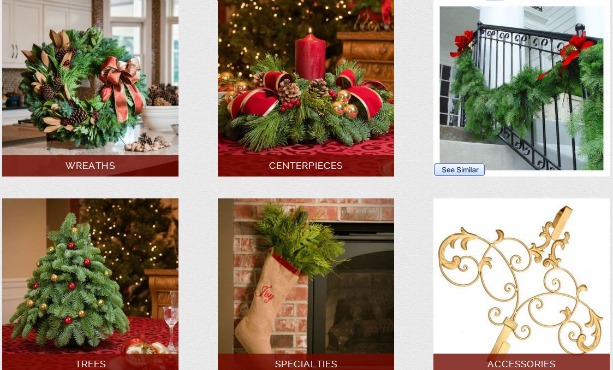 … and soak up the scent of the season.  :)
One last thing that I really liked about the story of Lynch Creek Farm is that they are committed to sustainability.  They don't actually cut down any trees, they just trim the lower branches to ensure lifelong bough production.
Isn't that awesome!!!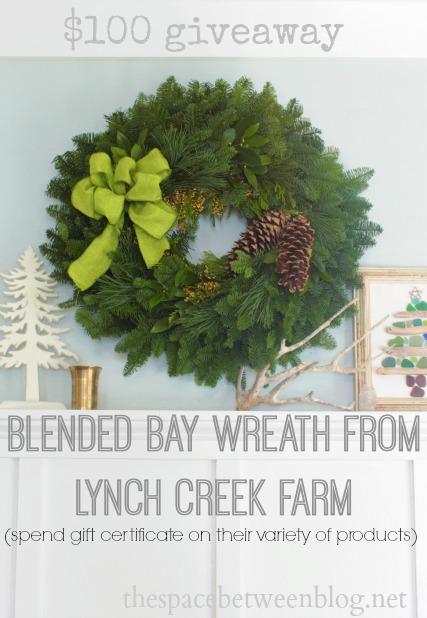 Now onto the goodies.  One lucky winner with win a $100 gift certificate for use on Lynch Creek Farm's website.  And free ground shipping applies to every order!!  The giveaway ends on Saturday night so the winner can get to shopping and have their beautiful bounty in time for your holiday celebration.
Just complete the Rafflecopter entry form below.  Good luck!!
Don't miss a minute of our Key West conch home renovation. Just enter your email address here for free updates right to your inbox! :-)
... let's stay connected ...