Last week was a big week around here.  We've got central air people!
Well, I'm jumping the gun a bit, but by the end of today we should be all hooked up and cooled down.
And it's June.  And we're in Florida.  And it's HOT.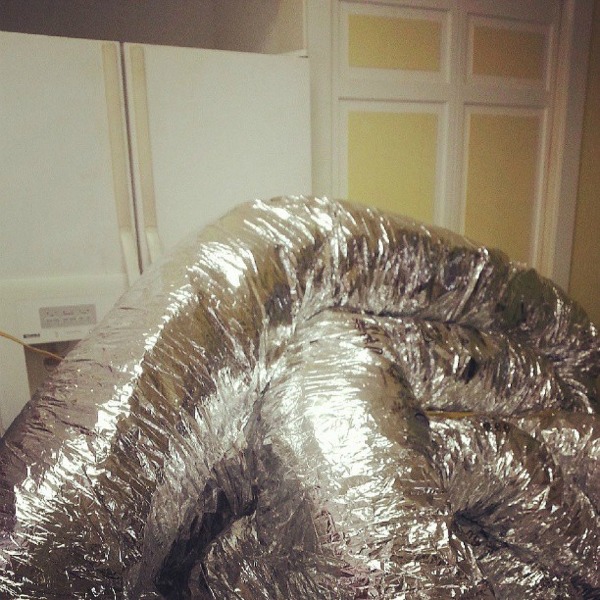 So it's none too soon.  And Mico will be happy to have all of these big shiny things out of her way.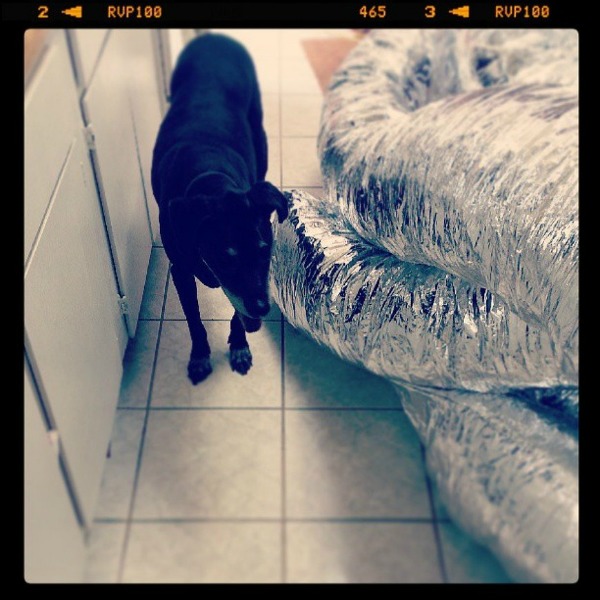 And this is one of the projects we decided to hire out this go 'round.
We have actually DIYed and installed all of our own duct work before, in the pre-blog era.  And we still pat ourselves on the back for that one.  It is hard work, in less than ideal conditions (either the attic or the crawl space) and we feel accomplished and knowledgeable for having done it.
And very thankful that we had saved up enough that we were prepared to pay the pros to do it here.  :)
But I don't know about you, when the house is crawling with workers (there were 2 HVAC guys and then 2 electricians running the wires specific to the new units coming and going all week) I tend to not like to get myself knee-deep in major projects.  Either the workers end up needing to work in the very spot that I'm trying to be productive or I want to be keeping a close enough eye on what they're up to … making sure that the spot they are about to make a huge hole in my beautiful wood slat ceilings is the right spot.
So, I busied myself trying out some new recipes in the kitchen that tasted good even with a little sawdust and checking out some fun upcycling ideas we may find ourselves incorporating into our space around here down the line.
AND, I added a new little section to the sidebar.  It is definitely still a work in progress but I want to make it easy to access everything we have going on that is specific to our Key West conch house renovation.  So I created pages that are specific to the most sought after information around here. Everything from the home improvement projects we've completed and tips we've shared to how much moolah we're spending and a quick link to our video tutorials.  Coming soon will be an ever evolving house tour (I'm dying to get to some afters already!) and source list.  'Cause what's the point in showin' you what we've got if I can't show you how to make it or tell you where to by your own.  :)
So click on over, check it out and get a deeper look into the craziness that is our current life.  Because we wouldn't have it any other way and sharing it with you all is just the bees knees.
And if I've at all coordinated this right if you look left right now … there it is!  It's appropriately named 'our Key West conch home renovation'.  Creative, right?!?!  ;)
Now …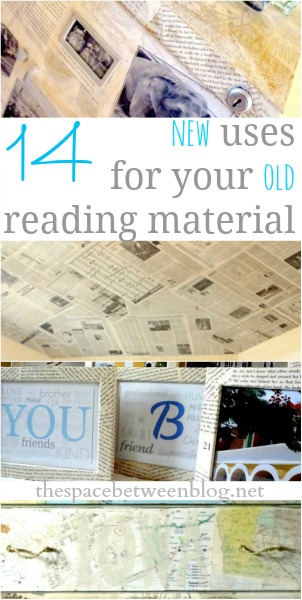 After we finished the newspaper as a creative wall covering I got to thinking about other creative ways to use old reading material around the house.
Accent Walls
Map wall by Primitive and Proper

Creative wall covering from Reckless Glamour (Shell Silverstein book in kids room)

Our new creative wall covering idea … newspaper ceiling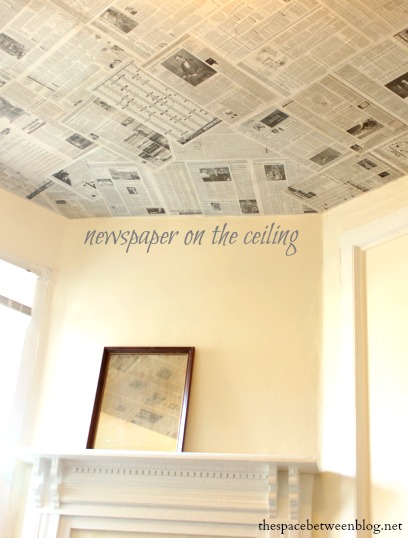 Furniture
DIY Book headboard from Design Every Day

Book page covered breakfast nook table from Mille Films

Our own mapped dresser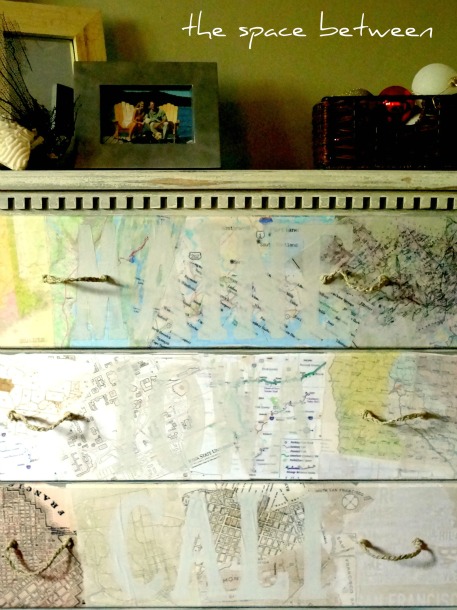 And book page covered file cabinet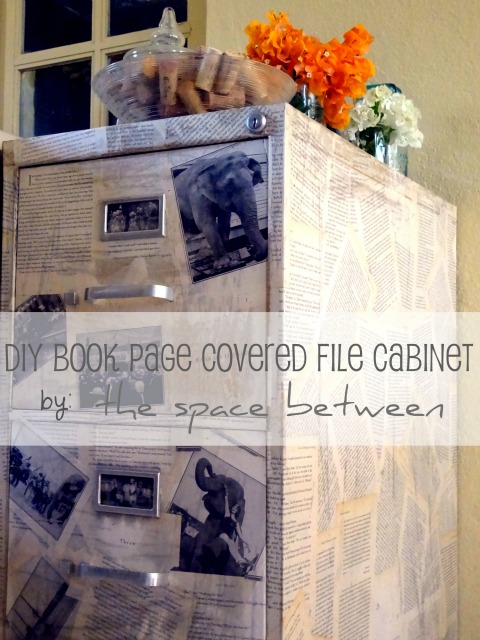 Art and Accessories
Vintage map lampshade from Not on the High Street
 Map picture frames from Martha Stewart

 Newspaper covered canvases from Our Vintage Home Love
Image painted on book pages from Hablando de elefantes rosas (Talking with pink elephants … that's 3 years of Spanish classes coming in handy right there.)  :)

Vintage map chandelier from Eclectically Vintage
 Encyclopedia page silhouettes from Crafted Niche

And our little book page covered picture frames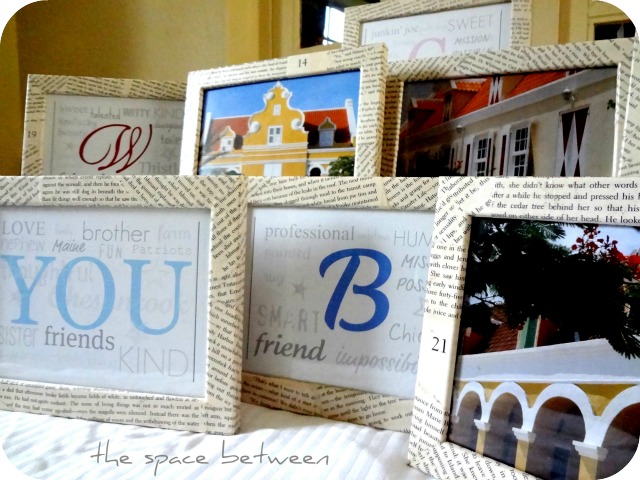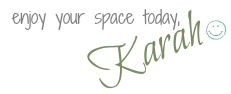 Don't miss a minute of our Key West conch home renovation. Just enter your email address here for free updates right to your inbox! :-)
... let's stay connected ...