This giveaway is now closed.  Winners are:
KitchenAid Mixer – Cindy B
$100 Amazon Gift Card – Brandy B
$50 Amazon Gift Card – Wand B
Happy Friday Everyone!  Man, did you pick a good day to be here.  I have been convinced for a long time that I could become a master chef if I only had a KitchenAid mixer.  I don't even know what I'd use it for, but it would look darn good sitting on my countertops, right!?!?  And today, you have the chance to not only win one in our KitchenAid mixer giveaway … but you could be the lucky winner of a $100 or a $50 Amazon gift card, too!!
The rafflecopter entry form is at the end of this post.  But first, I thought it would be fun today to do a little Instagram synopsis of my two week trip to Maryland.  If you've been here before you might know that we lived on the Eastern Shore of Maryland before we moved to Curacao (We're now in Key West … confused yet?!?!) and here, my friends, is how I spent my two week action packed, all work and some fun vacation.  (To be read in quick succession, kind of like those Old Spice commercials … "I'm on a horse, now I'm in the Riviera …")
This dog didn't want me to go.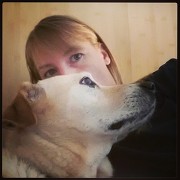 I was cursed blessed with all middle seats.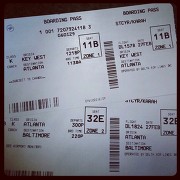 I landed at BWI.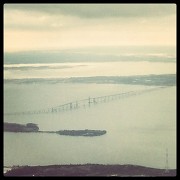 I got a cold that lasted for about 10 days.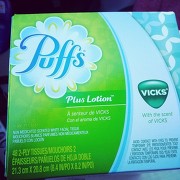 Lowe's had their sample paints on clearance.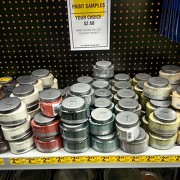 JoAnn Fabrics had a massive sale.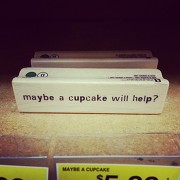 I used newspapers from 2007 on a little project.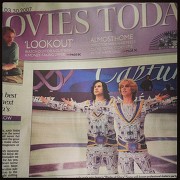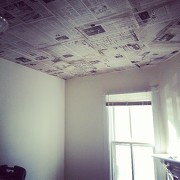 I sorted through our stuff in storage to prepare for a shipment.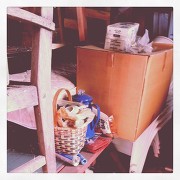 I got a chuckle out of my old mix tapes. #checkoutthosetitles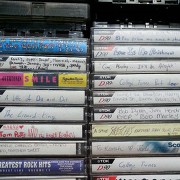 I may have moved some wood.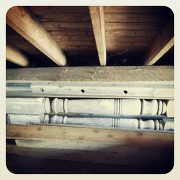 The movers broke a vase and tried to hide it from me.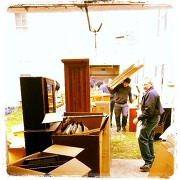 So I spied on them in the grocery store parking lot after they were done at the house. #ispiedafallenpicnictable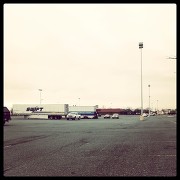 My friend's dog snuggles with a pillow pet.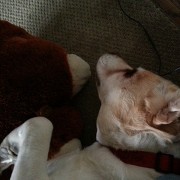 My other friend's dog enjoys the view.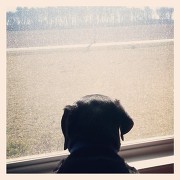 Then there were these adorable ladies.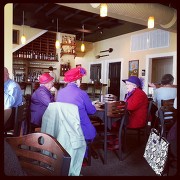 I had a bunch of old windows replaced at a rental house and was immediately bummed that didn't happen before the movers moved our things.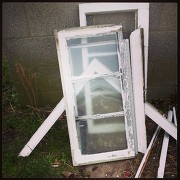 I had a great dinner with friends. #raclette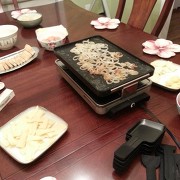 I had a glass of wine on my layover.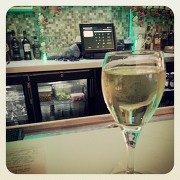 I was home. #yeswe'restillinthehotel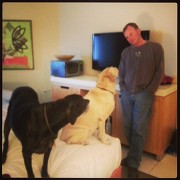 The details of that little newspaper project are coming next week and I have to tell, it is one of my favorites.  I'm so thrilled with how it turned out … considering I had no real idea if it was even going to work and it only cost me about $6!
And, in other news, our closing date in Key West is quickly approaching.  Well, there is actually some recent confusion over the exact closing date.  But I'll definitely keep you posted and scare you off with more before photos and keep you in the loop on our plans for upgrades.  Let's kick things off by taking a look at the list of things we're planning to update at the new house:
To Do List:
At least it's a short list, right?!?!  ;)
OK, now that we're all caught up, let's get to the KitchenAid Giveaway!  I've joined Musings From a Stay At Home Mom, Juggling Act Mama, Angela's Analysis, The Mama Experience, The Mama Report, Capri's Coupons, This Mama Loves Her Bargains, Kelly's Lucky You for this fun giveaway.
One very lucky person will walk away with a fabulous KitchenAid 5 Quart Artisan Stand Mixer in their choice of color (valued at $349.99)! As an added bonus, we are offering you two additional prizes – 2nd place will win a $100 Amazon Gift Card and 3rd place will win a $50 Amazon Gift Card! Wow!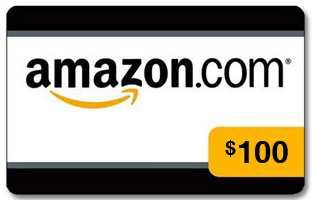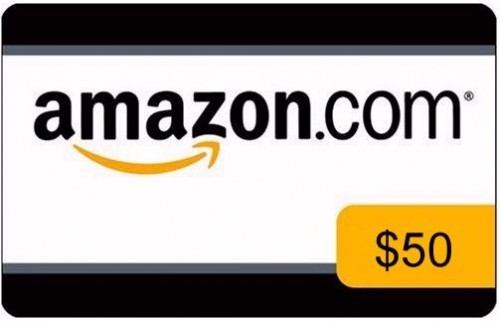 This giveaway is open the US and Canada and ends on April 14, 2013 at 11:59 PM EST.
*Canadian winners will receive an Amazon.ca giftcard for $350 toward the purchase of the mixer.
Good Luck!!
And if you'd like to follow the Instagram journey in real life we are @thespacebetweenblog.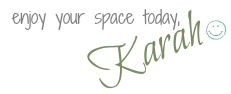 *post contains an affiliate link for that awesome mixer
Want to receive our posts in your inbox? Just enter your email address here! :-)
... let's stay connected ...