You know it.  ;)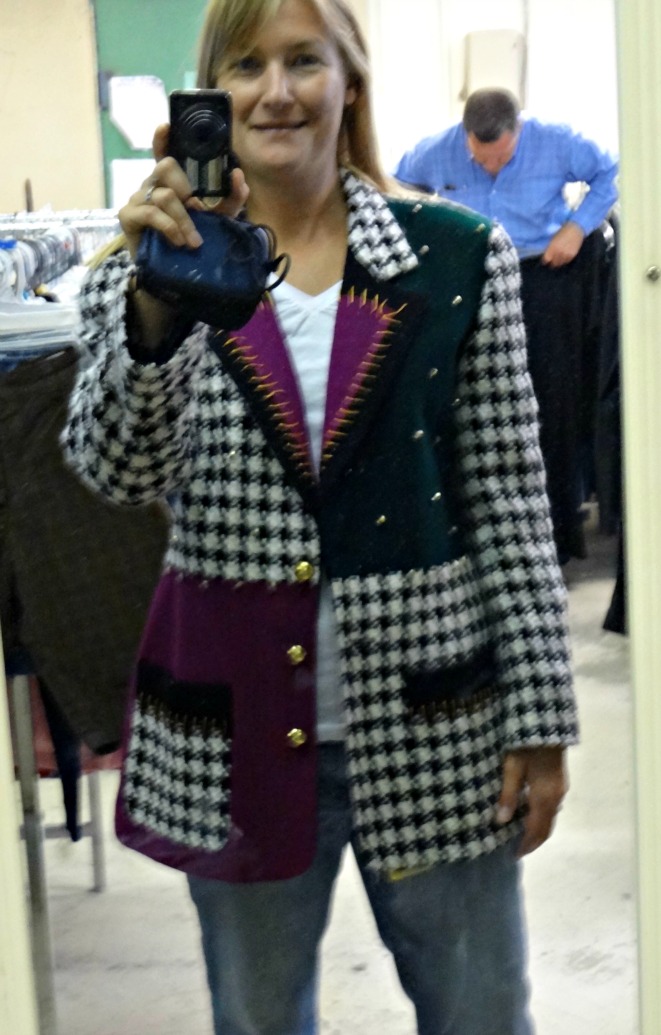 If you've been here before then you know that we have justthissecond moved to Key West. We are still entirely in transition and I'm not really in the market for shopping for anything, let alone these.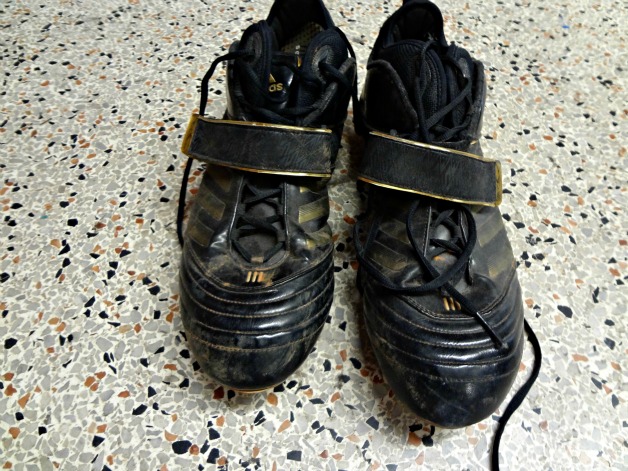 The only shoes I could find with velcro.  Clearly the Key West Salvation Army is the classy kind.  ;)
But, when Sherry threw out the idea to have The (Completely Unofficial) Macklemore Thrift Shop Challenge I thought fo' shizzle I was in.  (Mom and Dad, that means for sure I was going to participate.)
But first I had to listen to the song inspiration (Warning!!  That link is to the official video, can we say 'earmuffs' … name that movie.). Yeah, we've been living on a Caribbean island for the last three years and this isn't exactly the kind of music that finds it's way to the radio airwaves down that way.
And you could say the challenge got off to a rocky start when I realized I only had $17.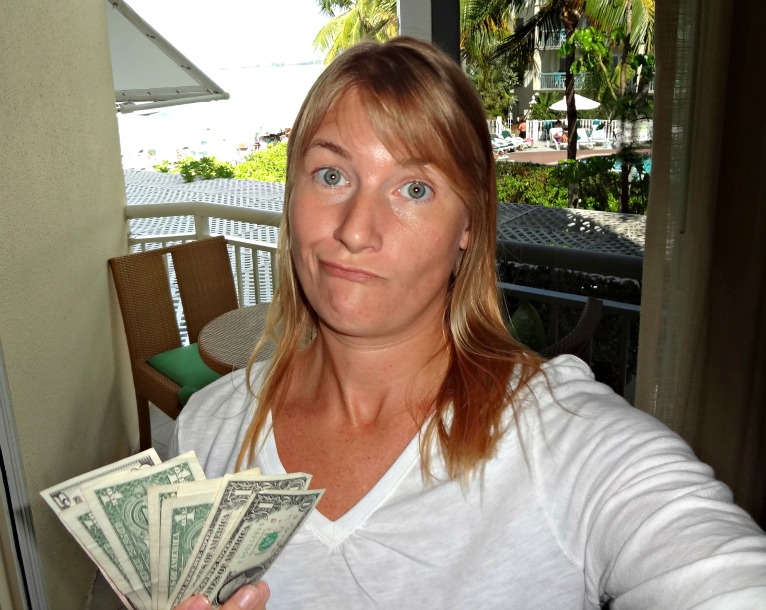 That's my "I know I only have $17 but I'm not going to bother to get any more" face.
Like the lyrics in the song, the idea was to have "$20 in my pocket" and see what deals were to be had.  And a fun scavenger hunt element was to try to find some of the items listed in the song.  I have to say, on that, I failed pretty miserably.  Not even a knee board.  :(
But I did find this big a$$ dress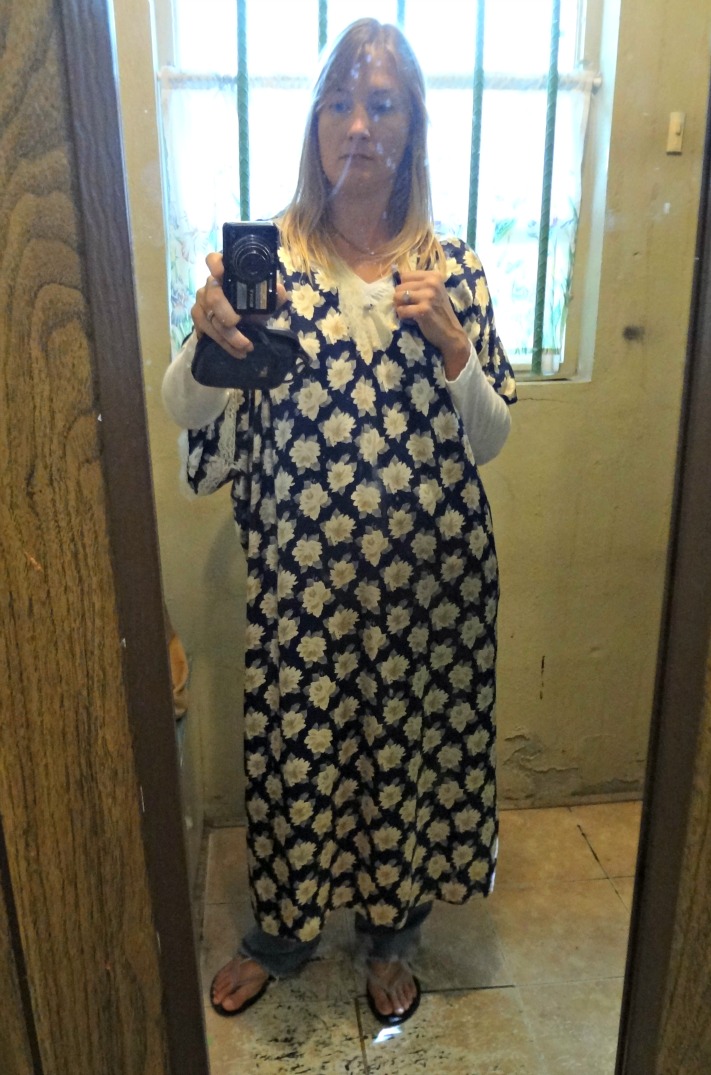 And this big a$$ bra … perfect for Valentine's Day ladies!!!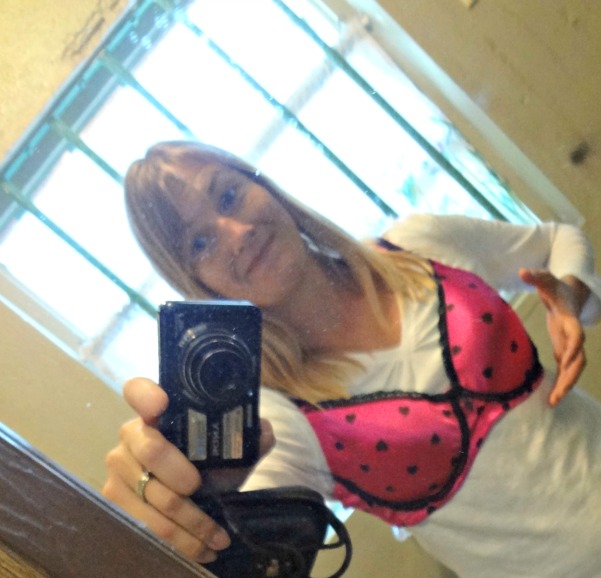 Those are my "Oh, that's what they would look like" eyes.
And then when I realized I was just putting everything on over my clothes the fitting session looked a little more like this.
My grandma's sweater …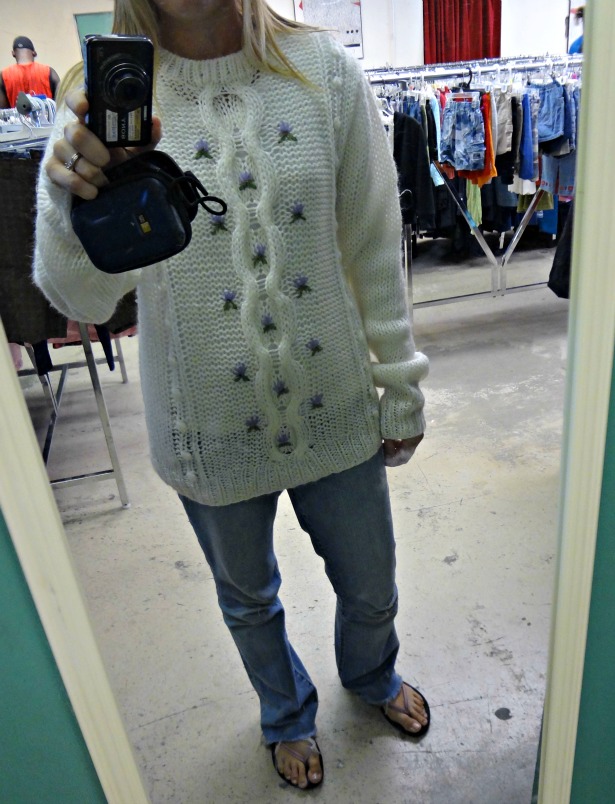 A long a$$ sweater …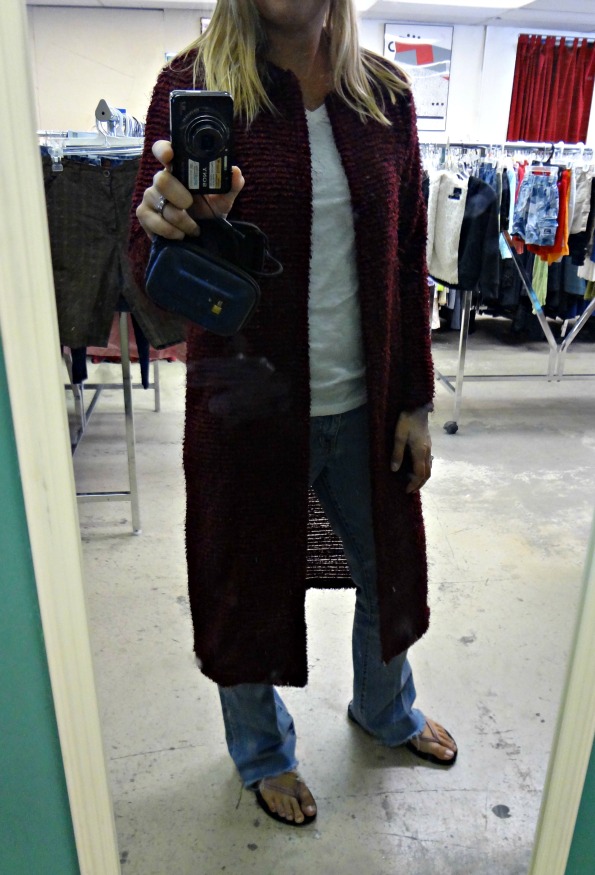 I will say, the shape on that sweater isn't half bad … but the somehow-ribbed effect of the knitting was much more evident in real life.  I'm actually kinda liking the look in the photo.  Maybe.
And this get up is no pair of footie pajamas, but she's fine all the same.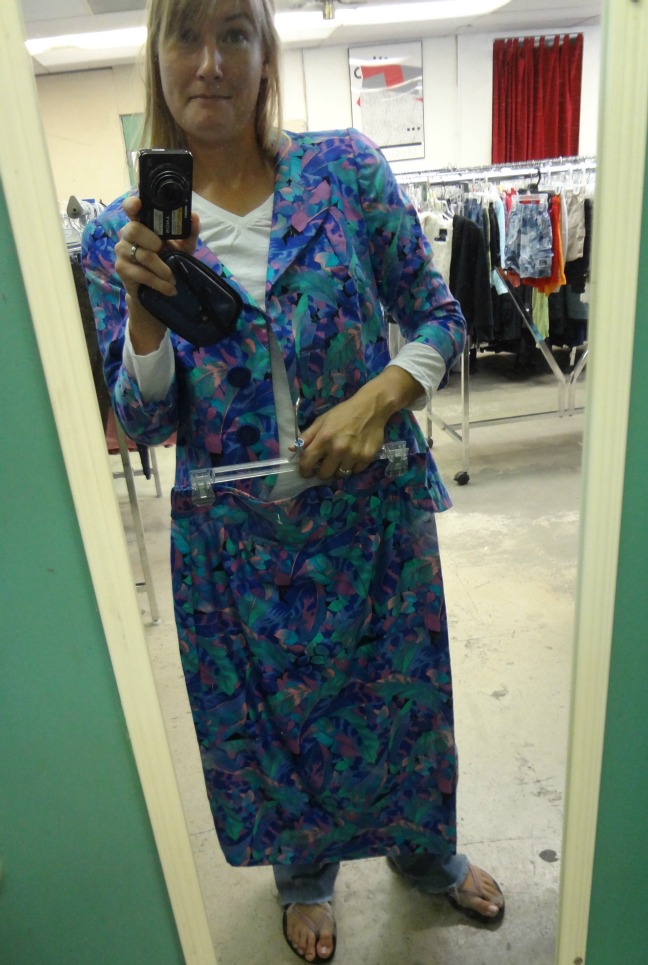 That's my "take a look at what I just found" face.
Now, I'm not even sure this is necessary to mention, but being that I am brand new to town, and in the market for some new friends, I don't know as sporting any of these outfits in the thrift shop while taking pictures of myself in the mirror is exactly going to attract the kind of attention I'm looking for.
But hey, you never know …
Ok, and now for what I did actually buy.  I walked away $8.44 lighter in the wallet and with these goods in tow.
A cute Gap skirt for $3.99 … which I almost didn't buy because I was expecting it to be like $2 or something.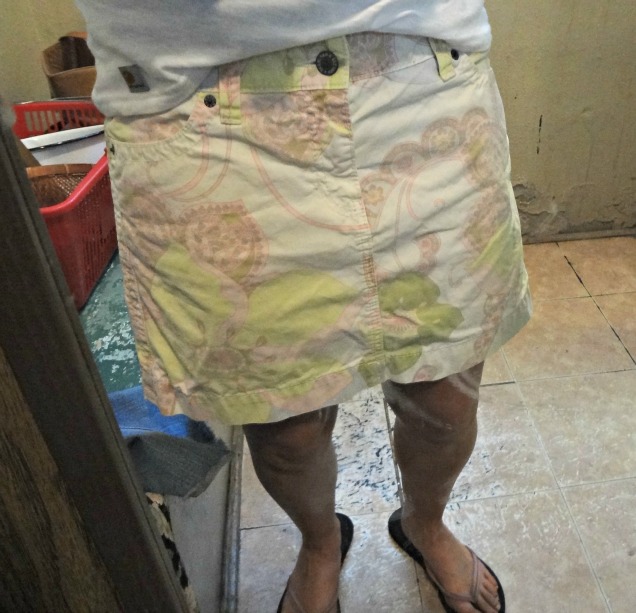 A couple of dog bowls ($0.49 each, I'd love to make a raised dog feeding center for the girls), a basket ($1.99), a shadow box frame ($0.99) and a heart shaped mini muffin tin ($0.49) … which gave me an idea for a little Valentine's Day project.
Update: I made a fun Valentine's Day idea with the mini muffin tin, see the raspberry puree ice cubes here.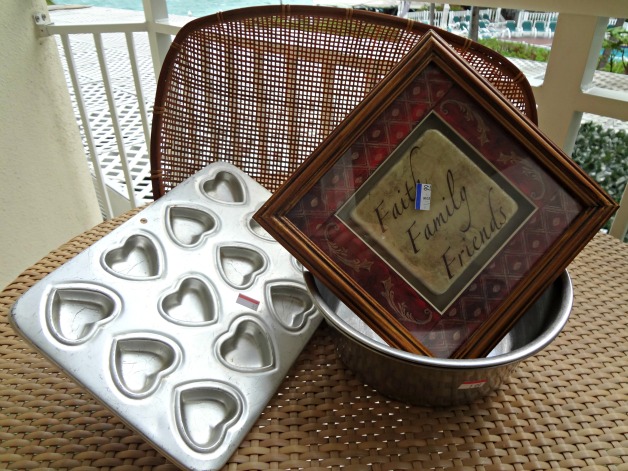 And Joel's only response was "Really, we need a basket right now?", with raised eyebrows and a smirk on his face.  Gotta love him.  :)
I'm going to be linking up this adventure to the thrift shop challenge.  'Cause I'm big thriftin', yo. (or whatever)

Want to receive our posts in your inbox? Just enter your email address here! :-)
... let's stay connected ...