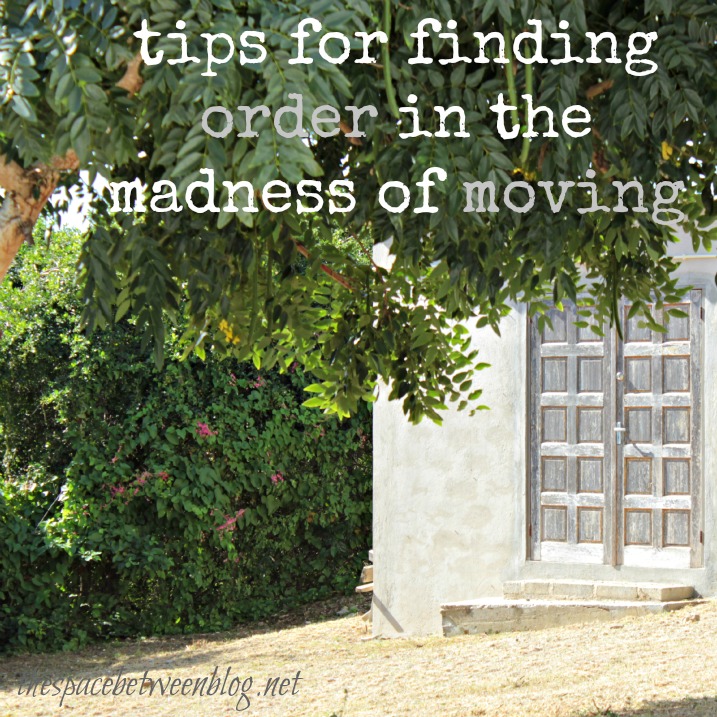 So, how do you respond to change?  Do you turn a blind eye until it is so close it smacks you in the face or do you grab the bull by the horns and hit it head on … so to speak?
I guess you can say I am the latter.  I may be a little too much in my element when it comes to moving.  Hence the title … I can't dance, but this girl can 'get her move on'.  ;)
We skyped with Joel's family the day after we found out we were moving and they said 'Wow, you've started packing already'.  Haha Joel was gone for about an hour and during that time I took it upon myself to start getting this place in order.  Which started with taking down the Christmas decor to get it back in it's place.
Buh bye decorated mantel … and apparently hanging light lamp shade, too.  :)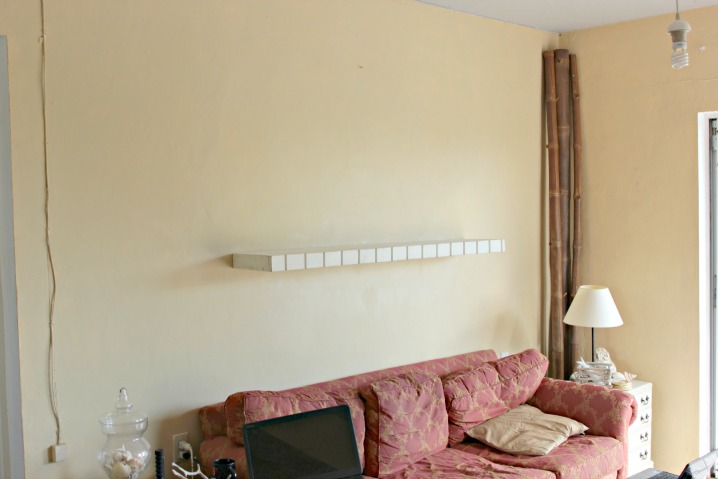 And, I'm happy to report we have found a loving home for the couches right here on this little island. #sohappythey'renotcomingwithus  :)
And, when I say I was getting this place in order, I mean totally get it out of order.  But it all makes sense to me most of the time. Man, moving is messy!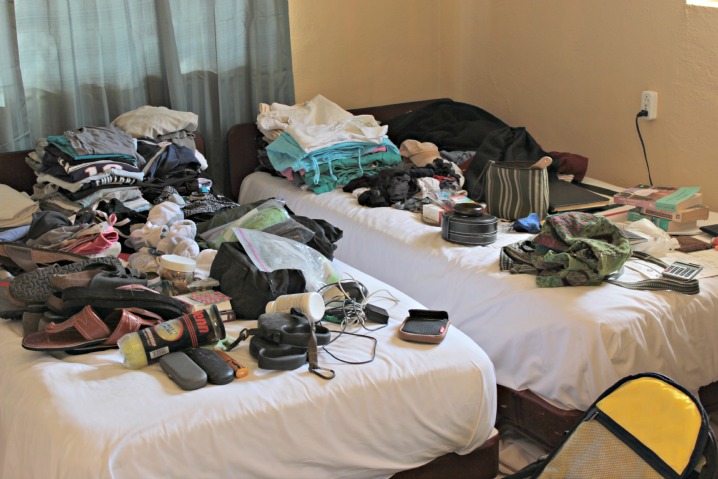 But, there is a little method to my madness.  This will be the 5th time we've moved together … golly day, I should know what I'm doing by now.  :)
The way the whole moving thing works for us is that our things end up in storage for who-knows-how-long until we find a place to live.  So, I realized the first step in the moving process for me is to create a landing zone of sorts for those things that I know I want to move with us and not get packed for the we-don't-really-ever-know-how-long storage process.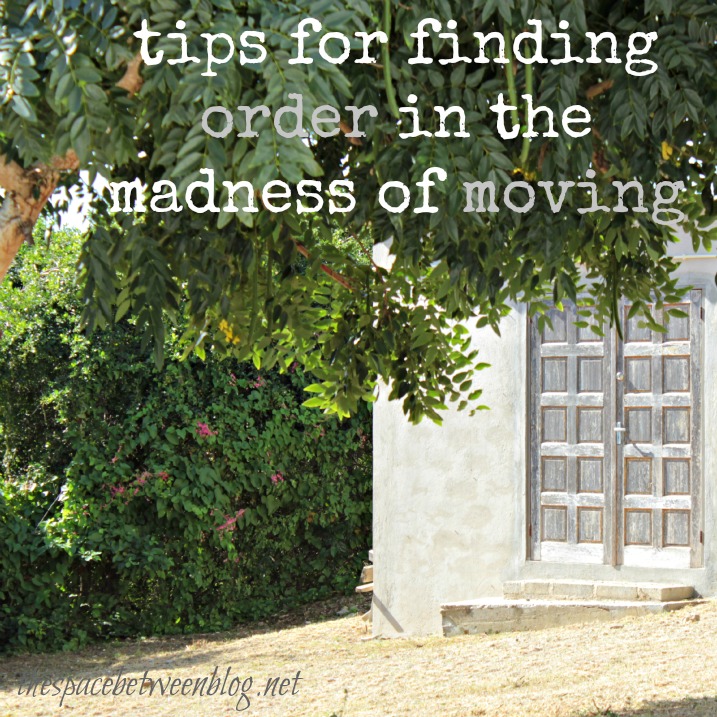 I just went room by room and took a bit of a mental inventory and started pulling out things that I knew would need to fly with us. Keep in mind, some of these things I know I could buy if we ended up without them, but,
a) if it's something I've already purchased,
b) it doesn't take up much room, and
c) I know I'll want it in the next few weeks …
it's coming with me on the plane.  This is kind of how it went.
Bathroom – I've designated one shelf for the items we'll take with us.  It will be easy to separate when the movers come and that shelf is now my bathroom landing zone for anything else that comes up between now and then.  This was easy since I never really unpacked my toiletries from my Dec trip.  (That's like über efficient, being packed before I even knew I needed to be packed.)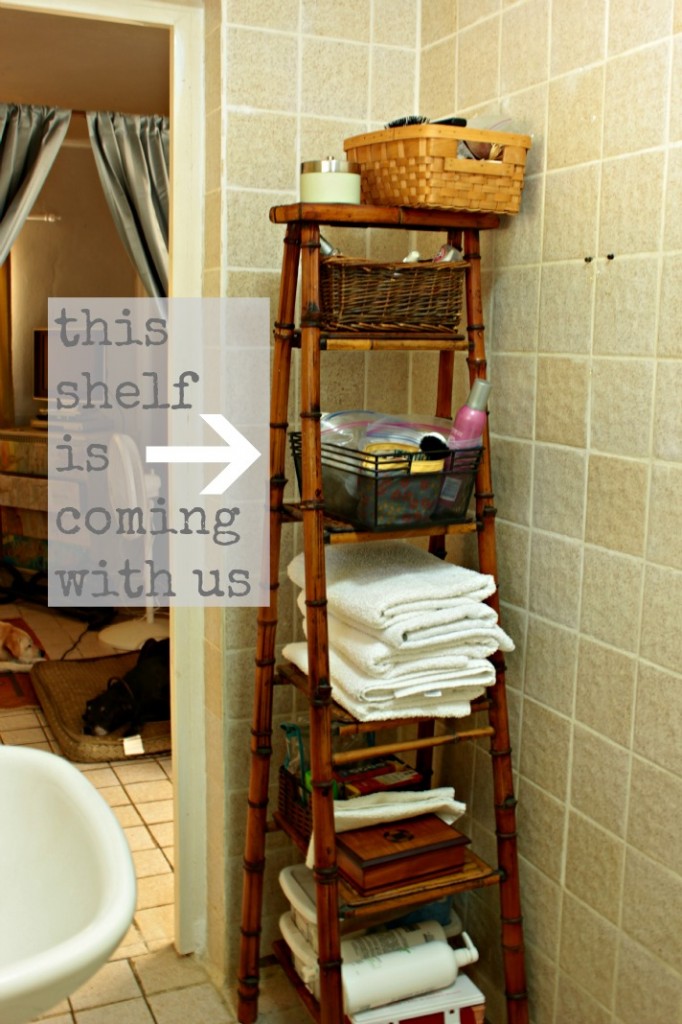 * everyday use items – I'll let you figure those out for yourself
* advil – because who wants to be stuck in transit with a headache?
* prescription medications
* ahhem**feminine products**coughcough
And yes, the girls are already freaking out a bit about all of the change.  :(
Closet – Our closet is a bit of a catch-all since we're so lacking in storage space.  It's our walk-in closet, attic and basement in one. This is what I found in there of importance.
* shoes – now I'm not really a shoe girl, so taking a few pairs of everyday wear, my workout sneakers and then maybe one 'dressy' pair for the random special occasion works for me.  And I'm talking ballerina flat dressy, not high heel dressy.  I will use the 'we're living out of a hotel so I'm sorry if I'm under dressed' excuse whenever I can.  :)
* tennis balls – for fetch with Mico.  Marley's not a fetcher, or a swimmer for that matter. #weirdestdogIknow
* clothes - I figure I have plenty of clothes that I could pull out a few things that I knew I wouldn't need before we left here and I knew I would want in FL.  Why wear them just to have to wash them again, I say.  Clearly Joel is ahead of me in the clothes packing department. #canwejustgoalready  ;)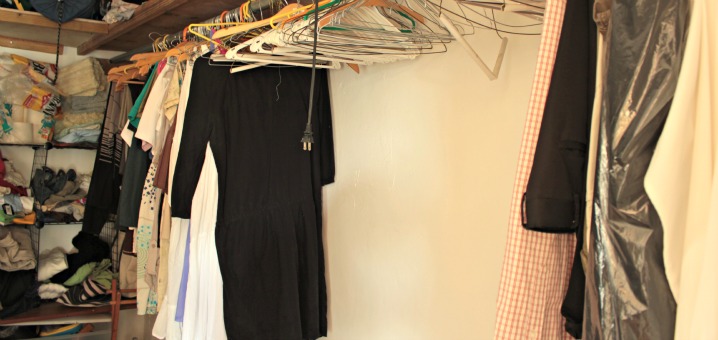 Kitchen – Basically, it is just the cabinet under the sink that had items we're going to want with us.  Moving is the perfect excuse to not do any cooking for the new few months … as if I need an excuse.  ;)
* dog leashes
* heart worm and tick medication
* Mico's prescriptions
They're all in this pic somewhere …

Living Room – I haven't found one thing in the living room we're going to need … I'll let you know if that changes.
Blog Room – More on this room here.  It never did make it's final transformation but it is where the driftwood desk, book page file cabinet and a storage closet for a lot of randomness is.  Paperwork is one of the key items that actually got me started on this little categorizing process.  I made sure to grab the files for:
* the dogs health records – for travel purposes and for the new vet if we need to make a visit before we find permanent housing
* current financial paperwork for the houses in Maryland
* benefits summary from Joel's employer – I'll be finding all new doctors, dentists, etc and it helps to have this info on hand
* my new calendar from my mom  :)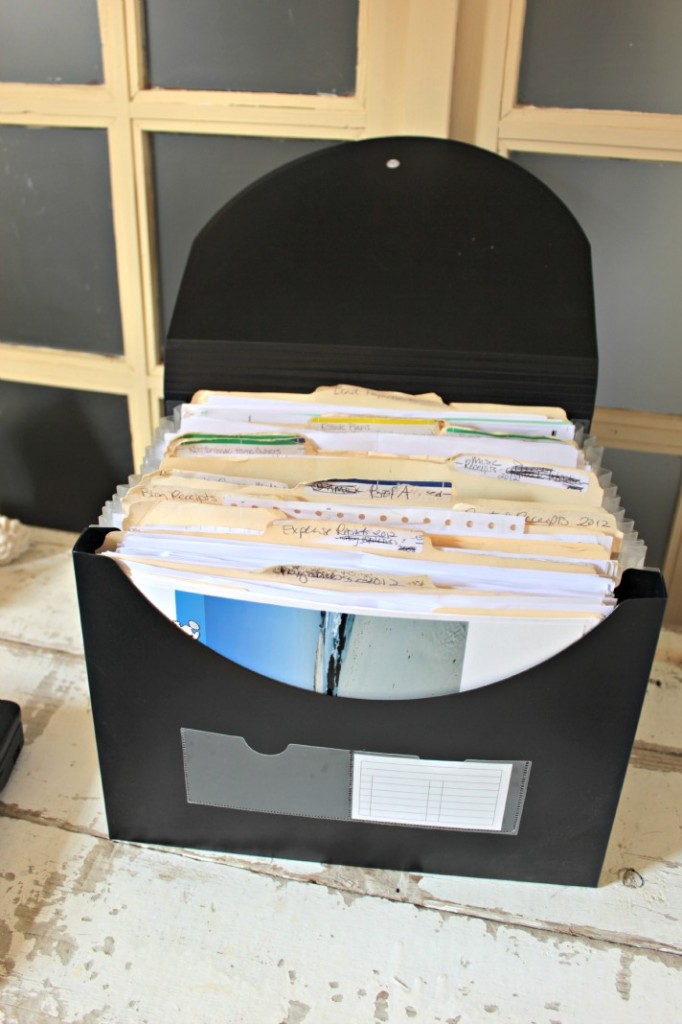 It seems like a lot … but with tax time coming up and so much uncertainty about timing I'd rather just have it as Joel rolls his eyes at my over cautious packing strategy.  Oh, and don't mind my awesome scratched-out-multiple-times tabs … the inside of the file cabinet never did get a makeover.
Bedroom – other than clothes, there isn't anything in there I want.  We're not pillow specific people or need anything special in that arena while we travel.  And as far as clothes go, my one big question is:
* an outfit or two for interviews.  Wait, what?!?!  Yeah, we're not sure on the whole 'what is Karah going to do for work on this move?' question.  And, any outfits that would be great for an interview are actually in storage in Maryland … that is another fun (read: potentially not really all that fun) little part of this move … we still have things in storage in Maryland we also need to coordinate shipping.
So tell me, what are your moving tricks?  How do you stay organized, sane and on top of it all while everything you own is strewn about?  Out of curiosity, how many times have you moved in your life?
And if you want to read about the moving journey so far you can read about us getting on the road again, flying with 2 dogs, my last look back as we were walking away and the last 12 things you should do before you move.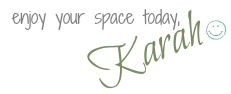 Oh … and you are welcome for all of the beautiful pictures.  ;)
Don't miss a minute of our Key West conch home renovation. Just enter your email address here for free updates right to your inbox! :-)
... let's stay connected ...