How is everyone today?  Happy Last Day of the Year!  Can you believe it?  I can hardly believe it is the last day of 2012.  Where did it all go? I remember last New Year's Eve like it was yesterday … well, at the least everything before, let's say, 10pm.  ;)  Kidding.
What better way to wrap up the year in a fancy little bow than to recap a few of our favorite projects and posts from 2012.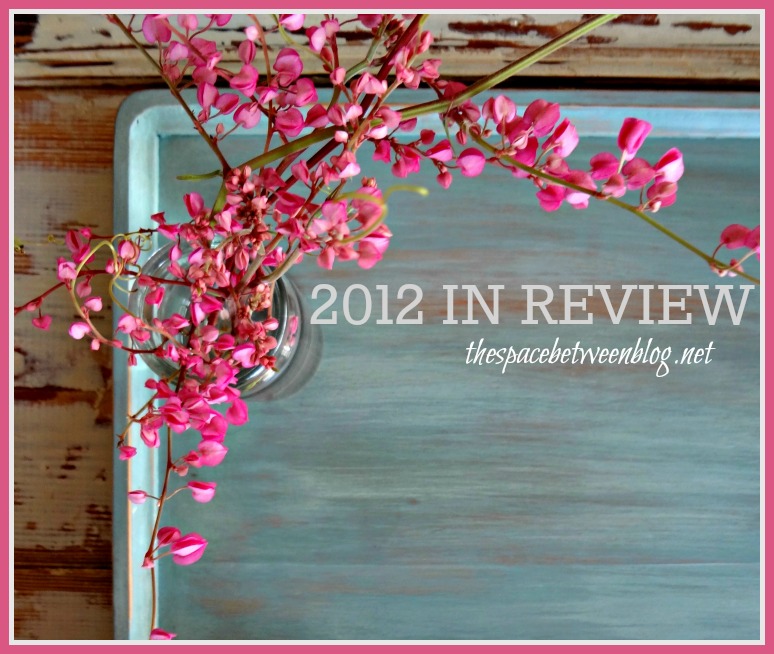 We kicked things off in January with 12 Days of Kindness and Imagining the Impossible by hanging a whole gallery wall from one screw.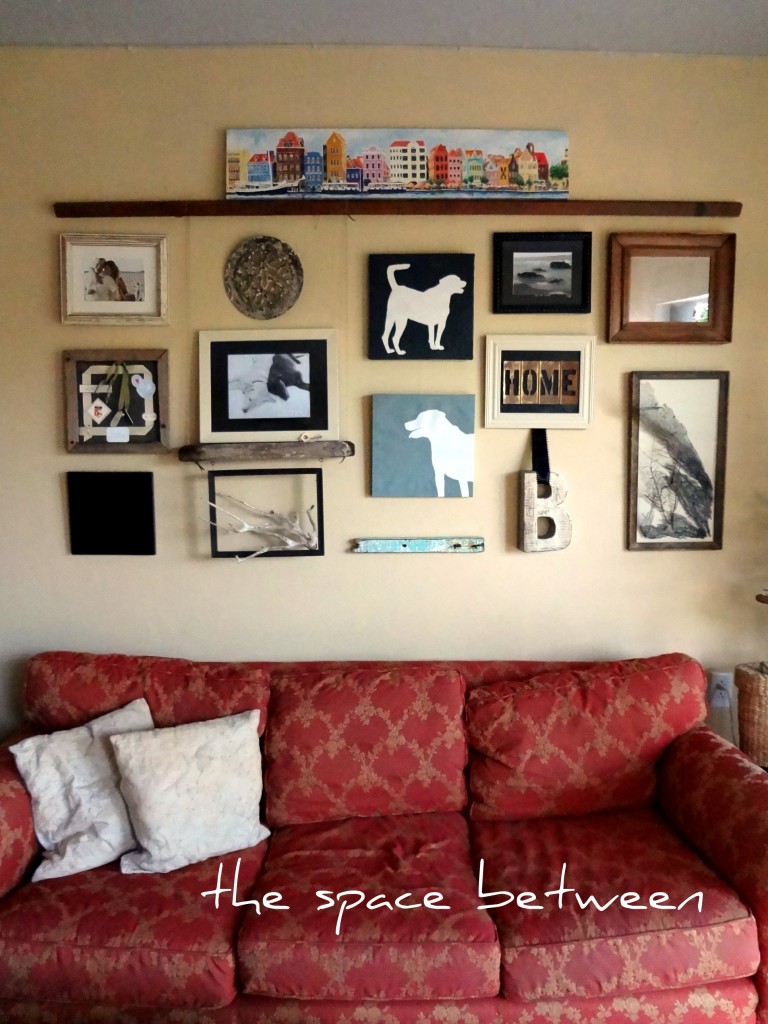 We also made pallet word art …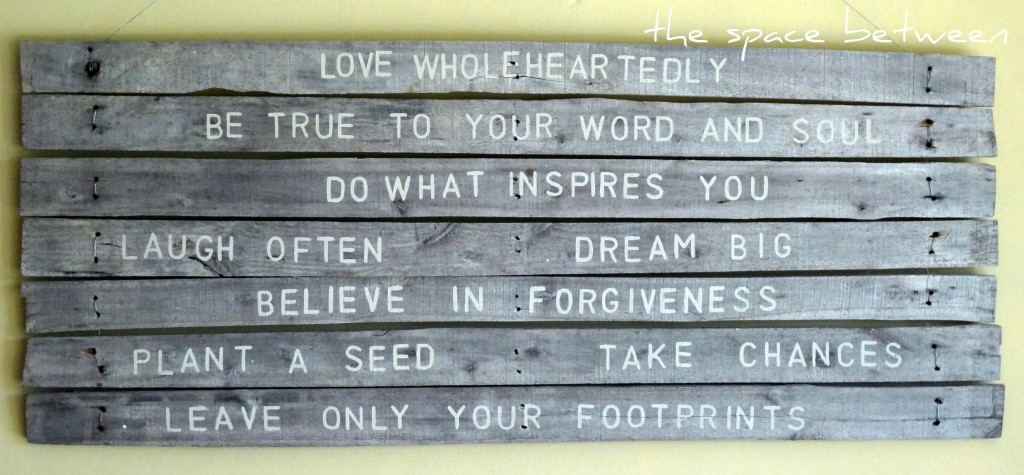 … spread some love in February with an easy little book page heart …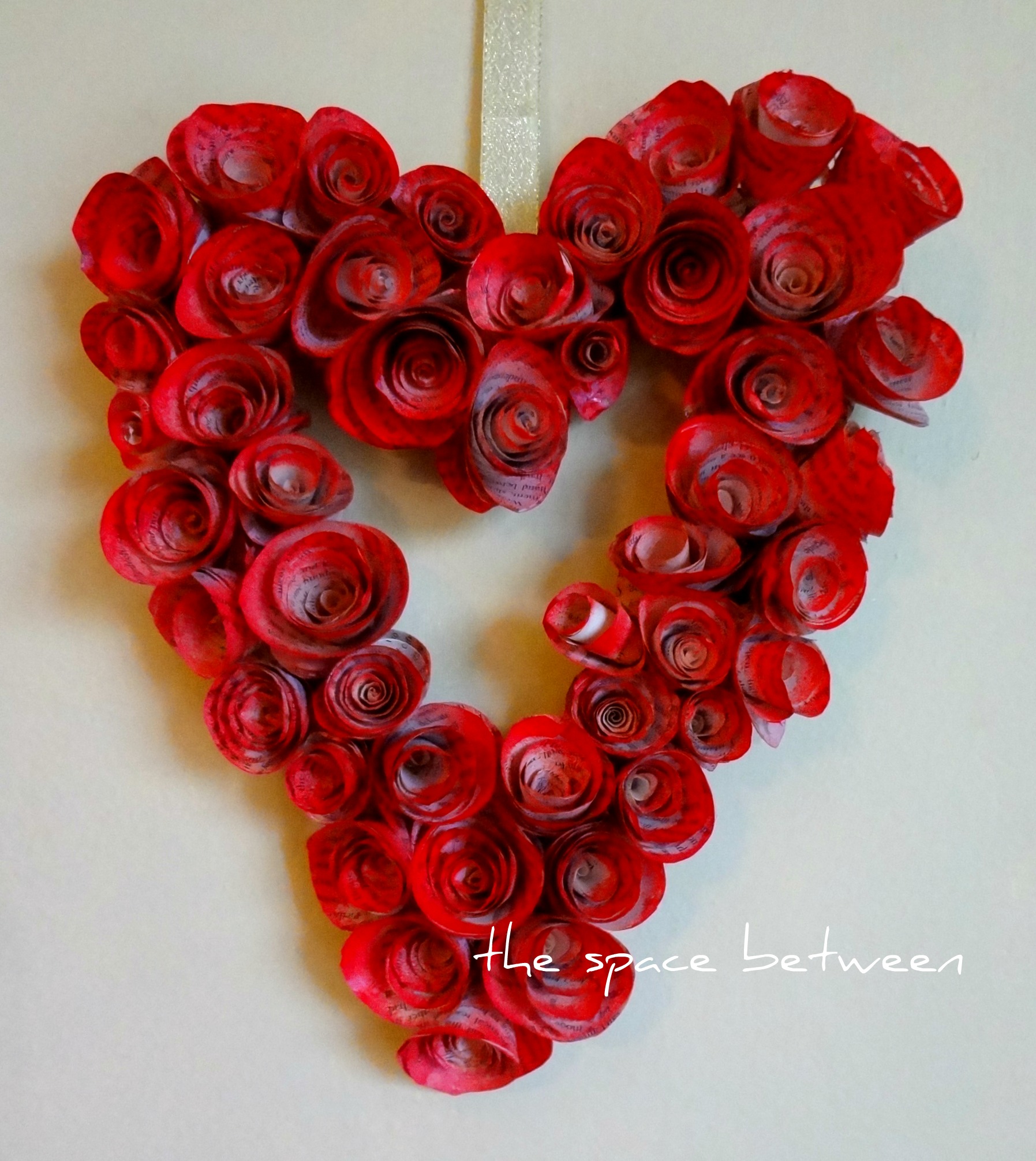 … which lead to a book page covered file cabinet.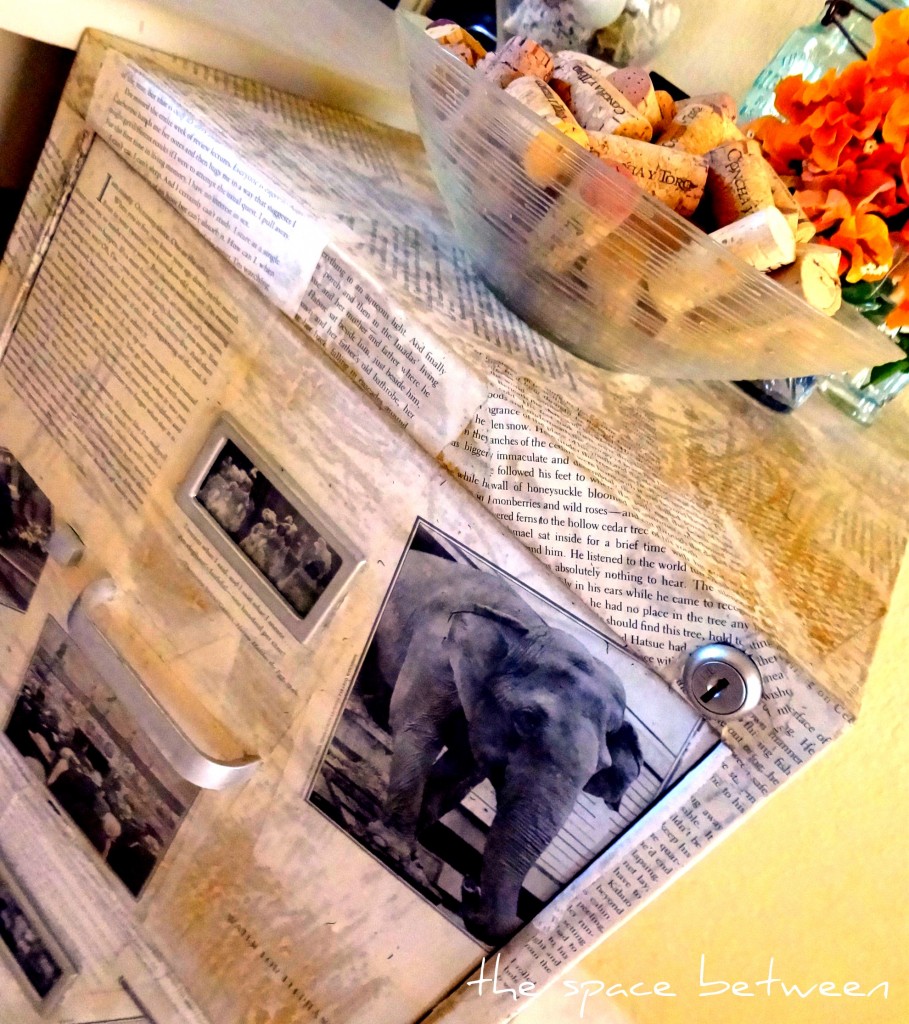 We updated a lot of Goodwill finds this year.  Floral print canvases to dog silhouettes …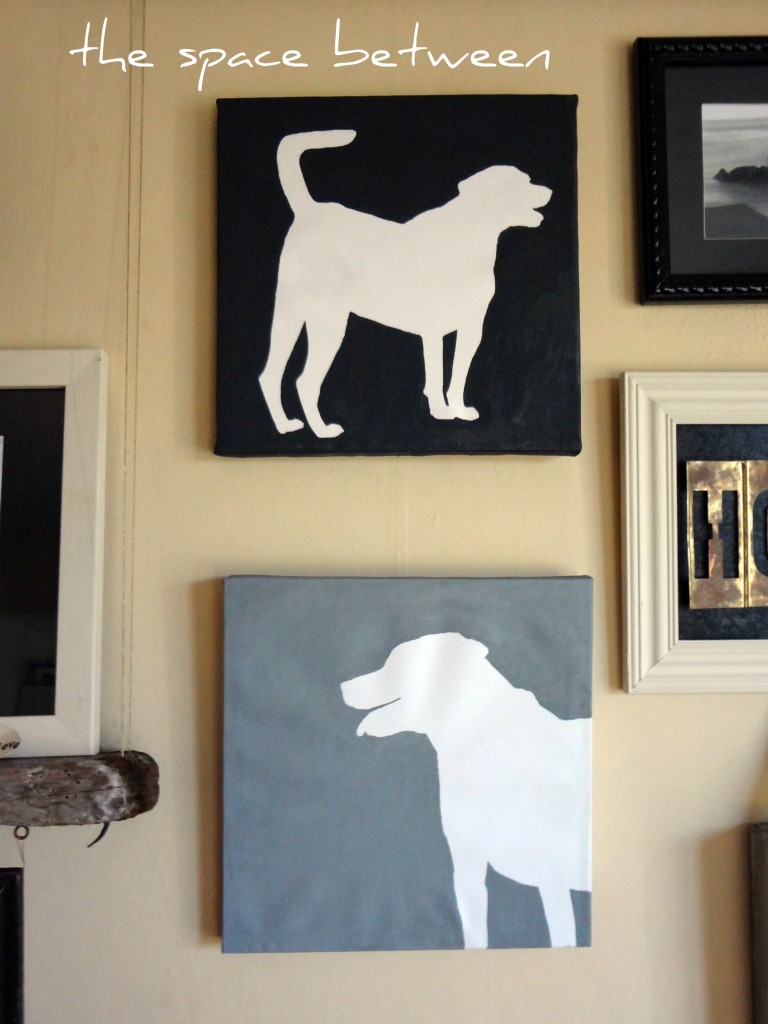 … and sentimental dates number art. #iheartdatesandnumbers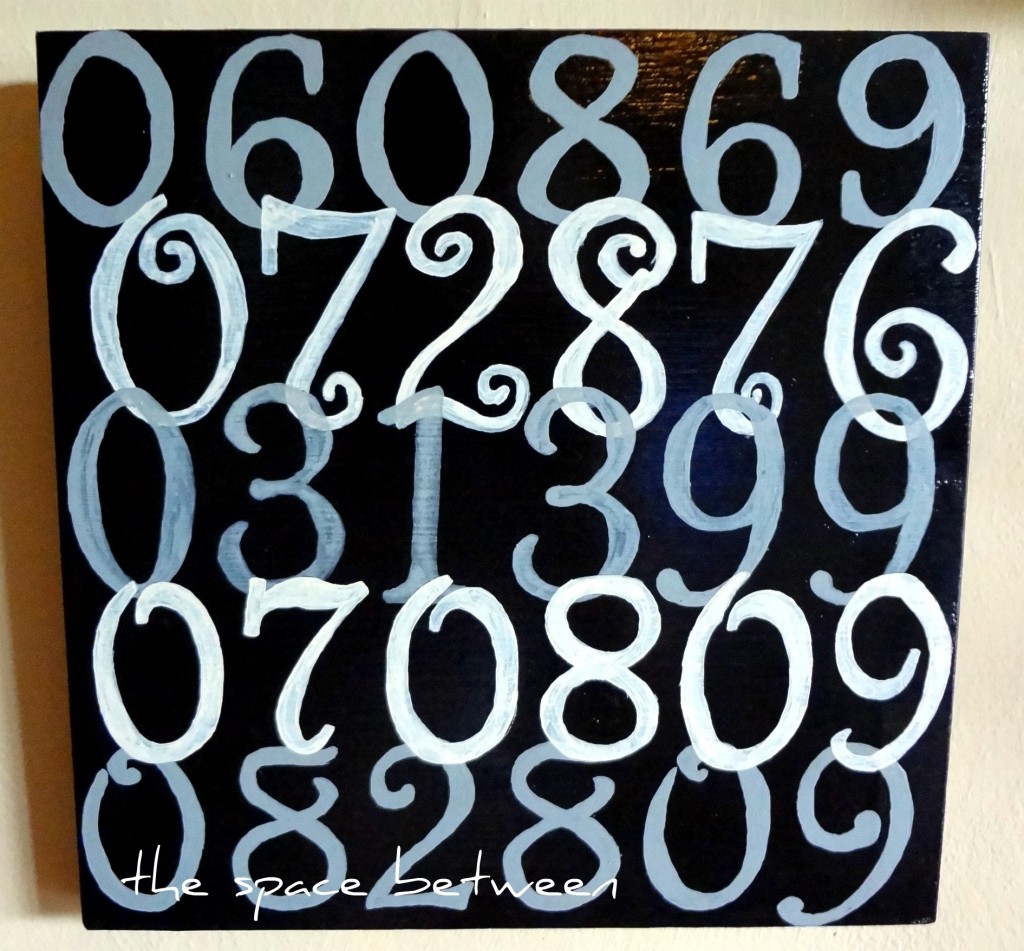 In March we introduced the Pass It On Project.  All you have to do is make a little DIY gift for someone you'd like to say 'you inspire me' to, and ask that they 'pass it on'.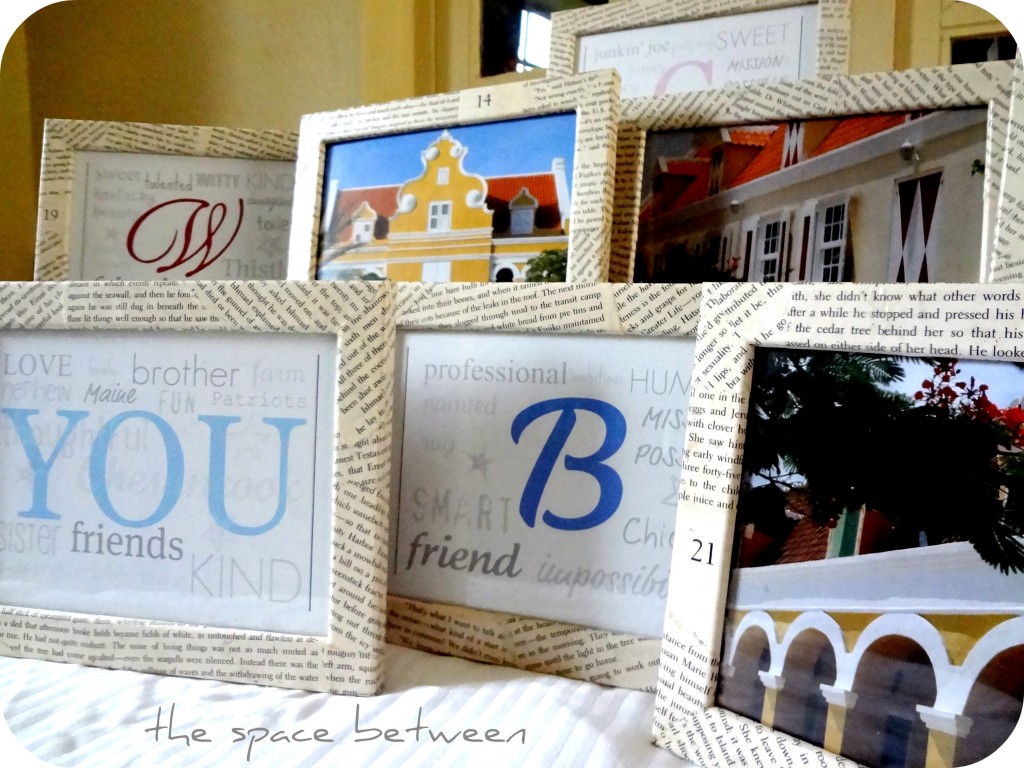 April had us getting organized by upcycling what we already had.  Old jars embellished with sand and sea glass to help organize the desk …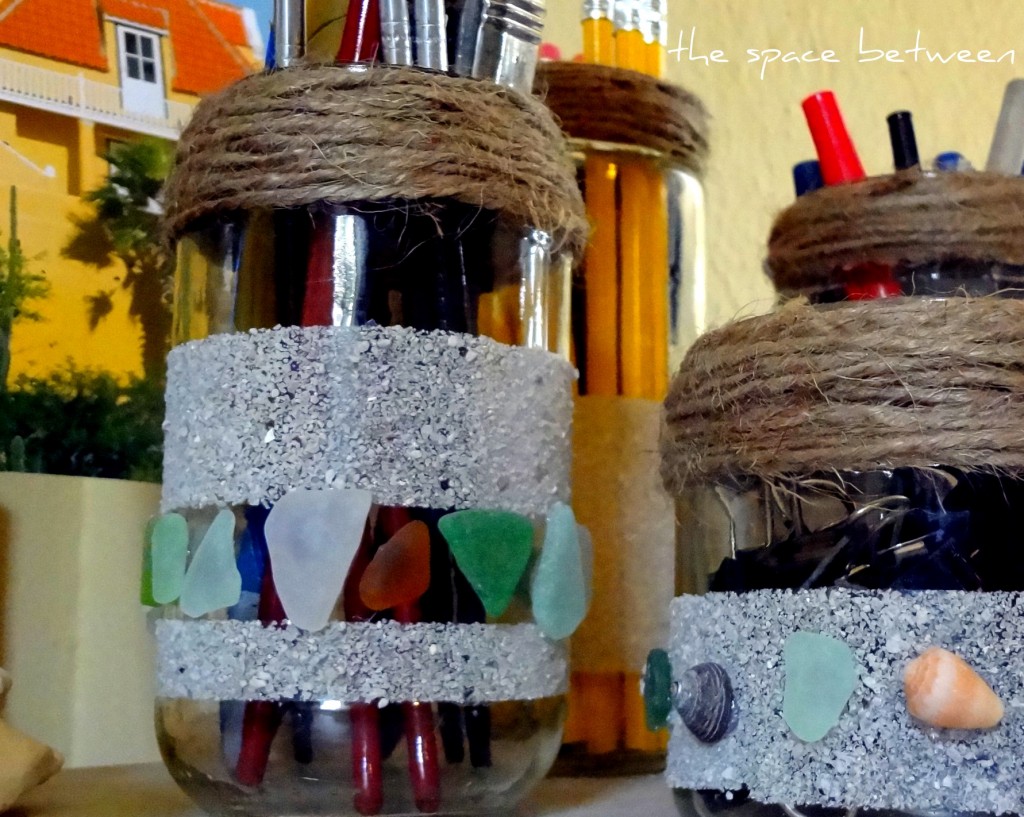 … and goodwill finds updated to create a little $2 landing zone.
I am happy to report, although my husband doesn't voluntarily use the landing zone, he does now know where to look for his wallet and keys.  One step at a time, right?!?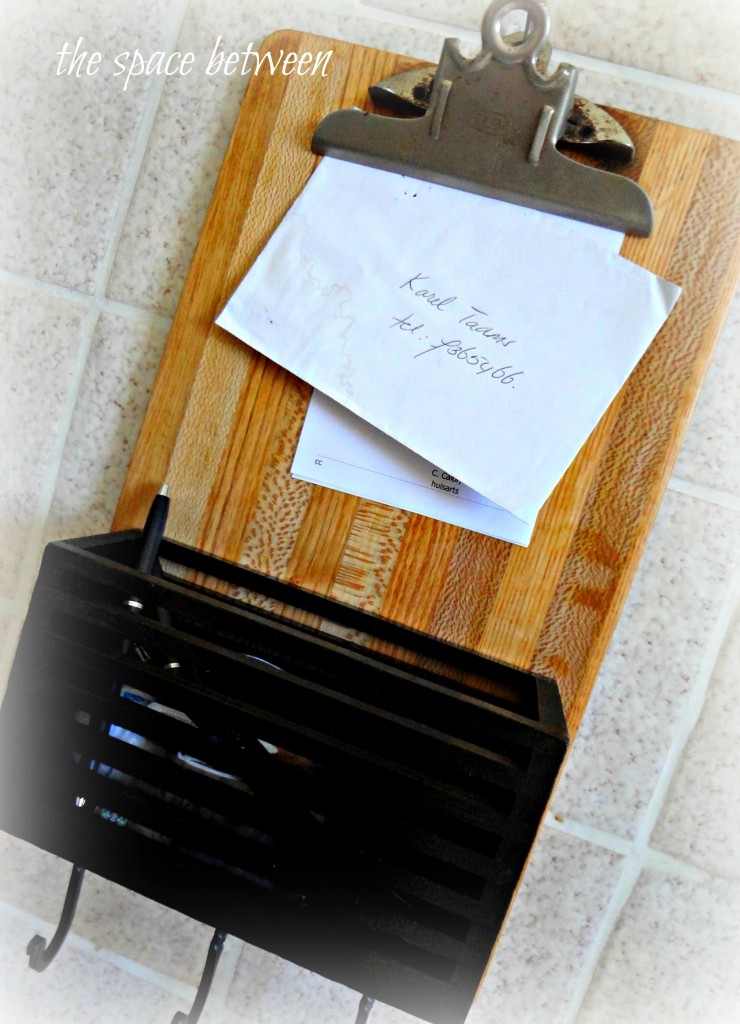 And one of my favorites, a few pallet slats turned into a storage crate to store canned goods in the kitchen.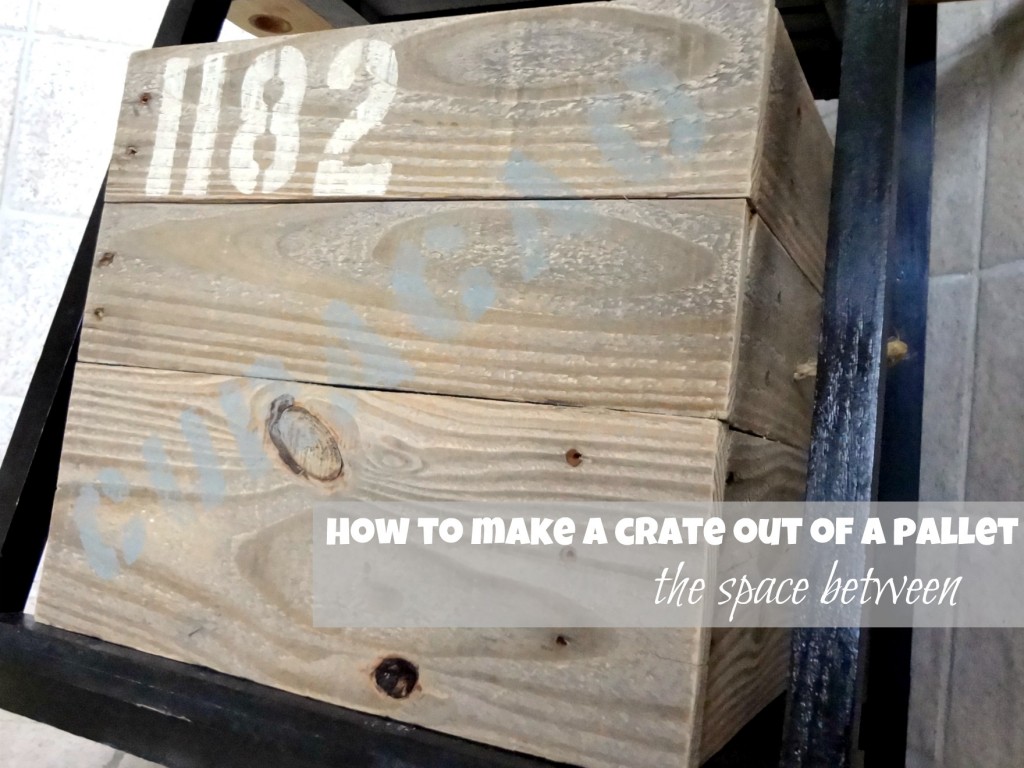 And, because I don't think there could ever be too many pallet wood projects … we made a pallet bed for our roof.  We accessorized the bed with pillow covers made from old shirts and DIY embellishments.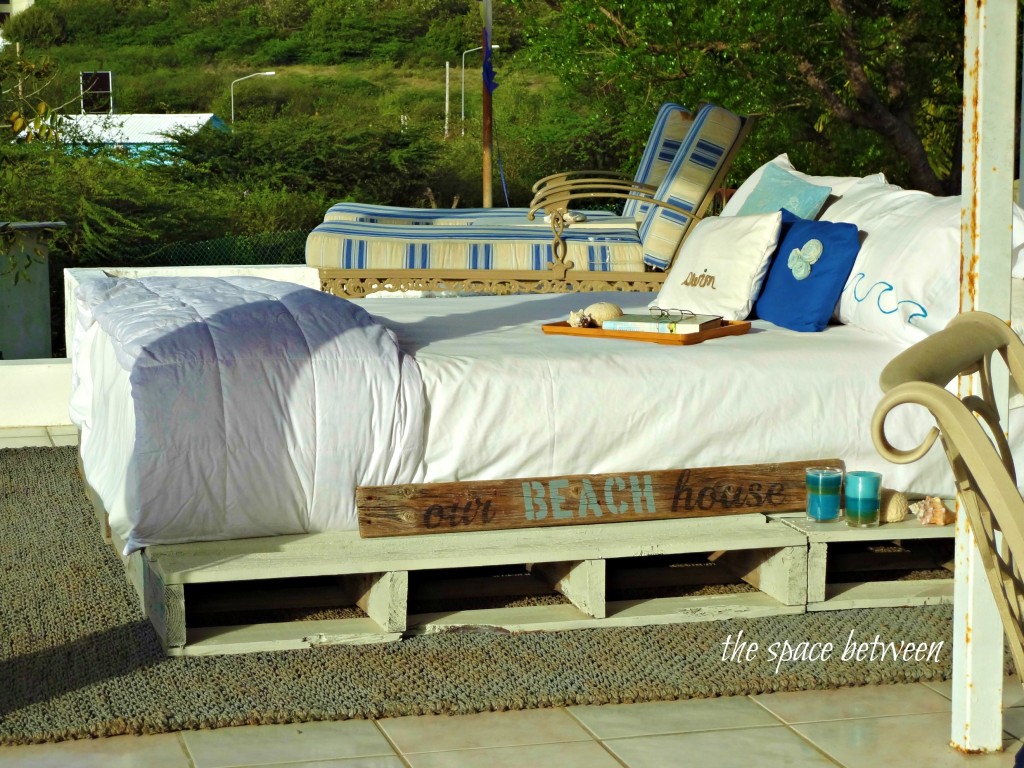 We also talked about how to make your own chalkboard paint, and how to make signs … and how to make a DIY dry erase board. Later on in the year we also whipped up a dry erase wall calendar.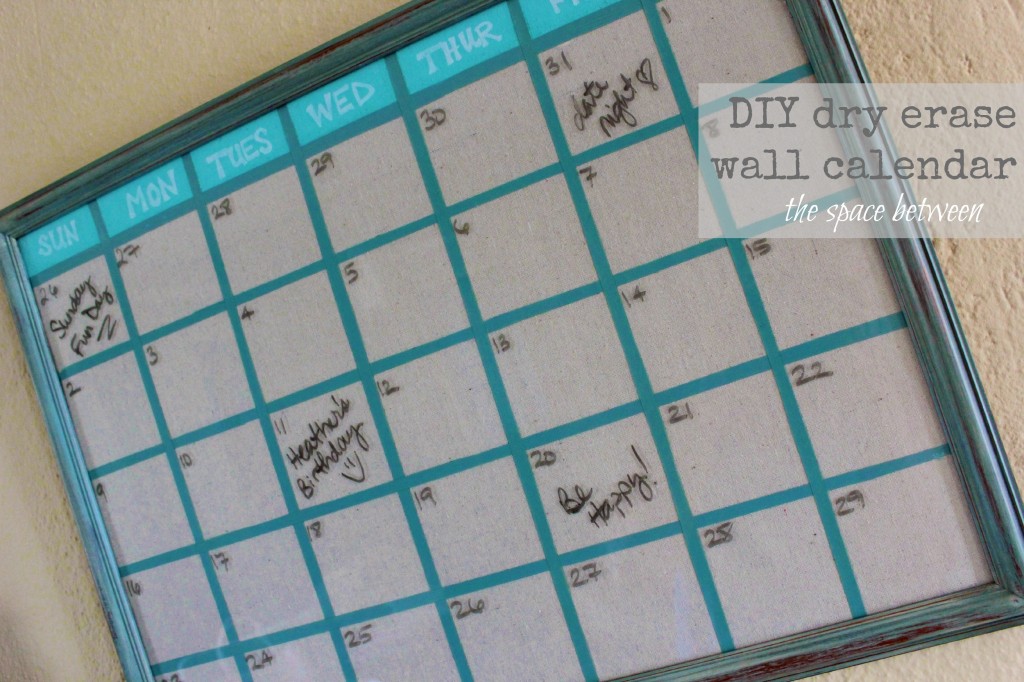 This summer was big on this little island with the finale of the Bachelorette filmed here.  We shared insider looks at 3 of the houses used in the finale (Thank you again so much to my friends Susie and Marilyn!! xo) and also a list of 10 fun free things to do once you book your trip.  :)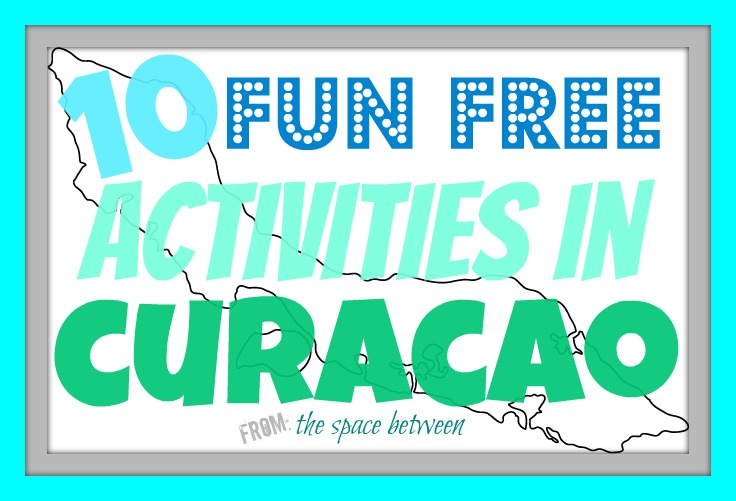 And since DIY is what we consider a fun free activity, we made a floating shelf from scrap wood and then continued to decorate it over,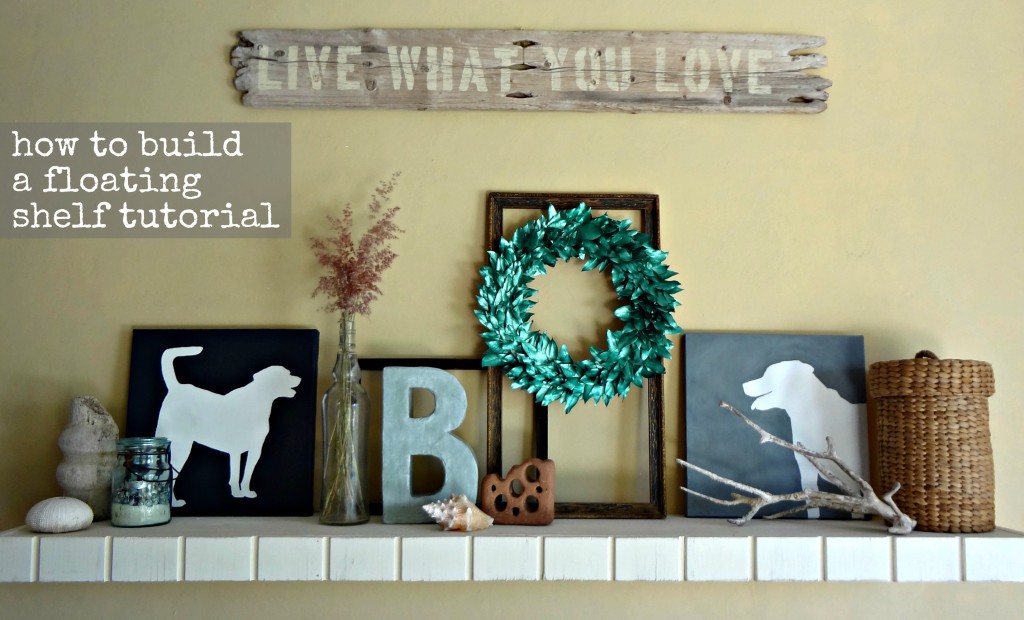 and over,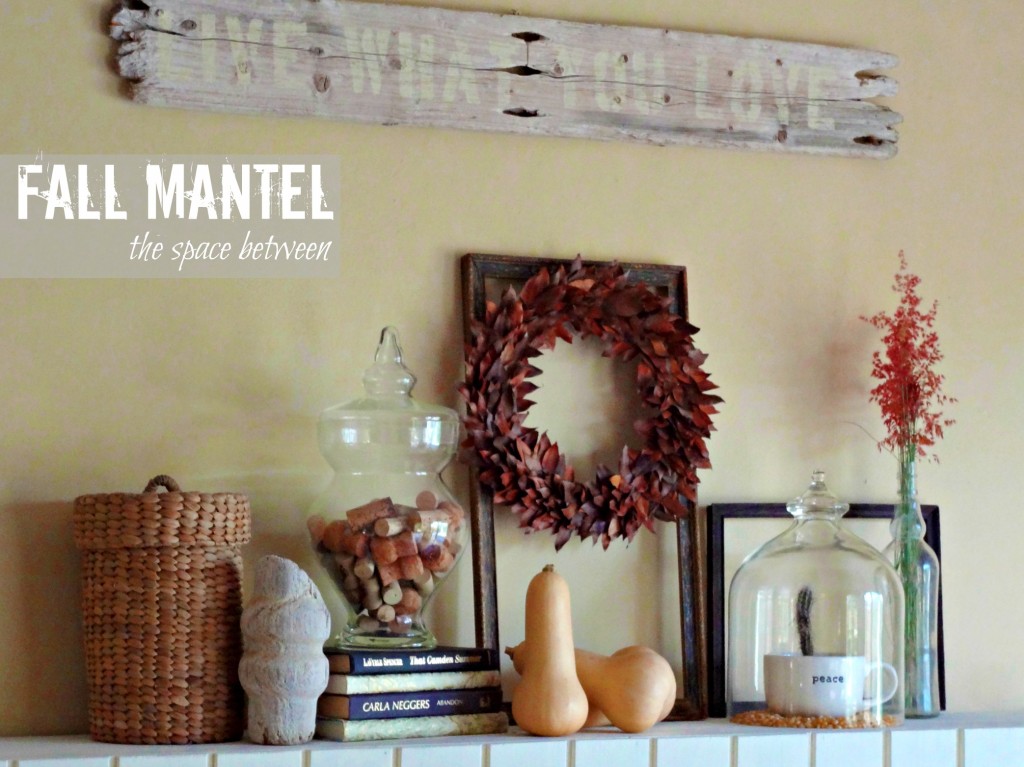 and over.

And because reinventing something old is also our idea of a good time we snagged a set of old doors out of a dumpster and turned them into a coffee table …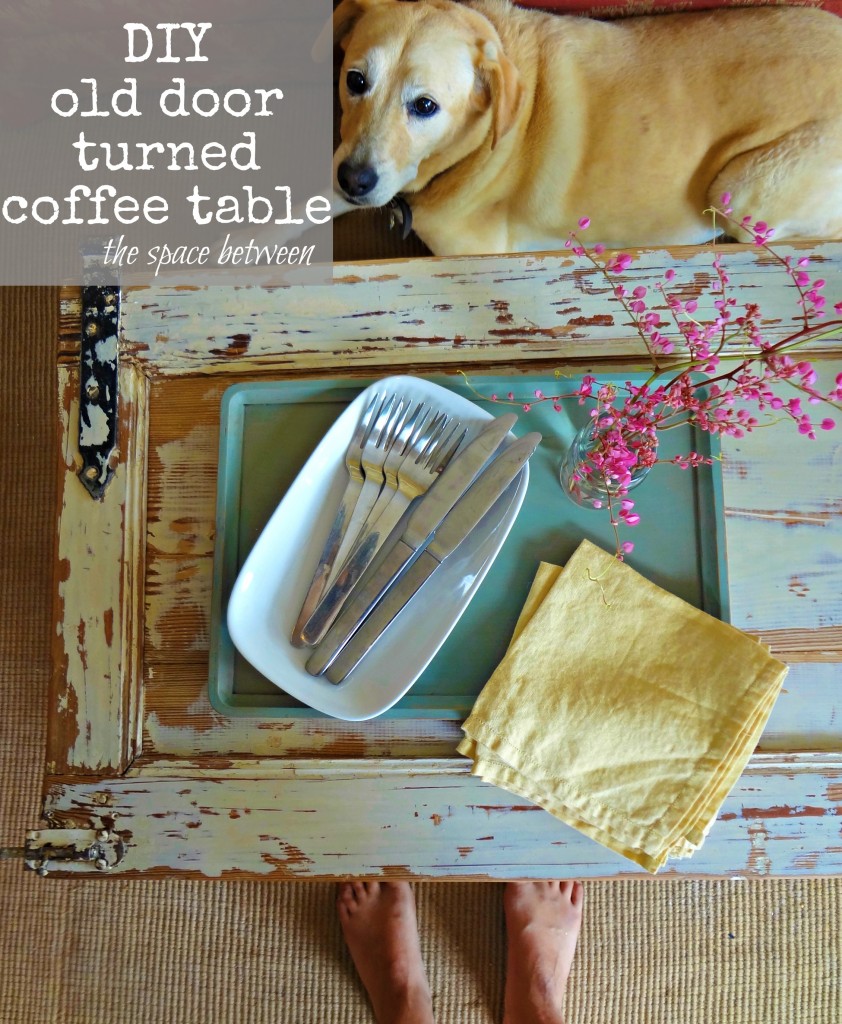 … took a long piece of driftwood and made it into a desk …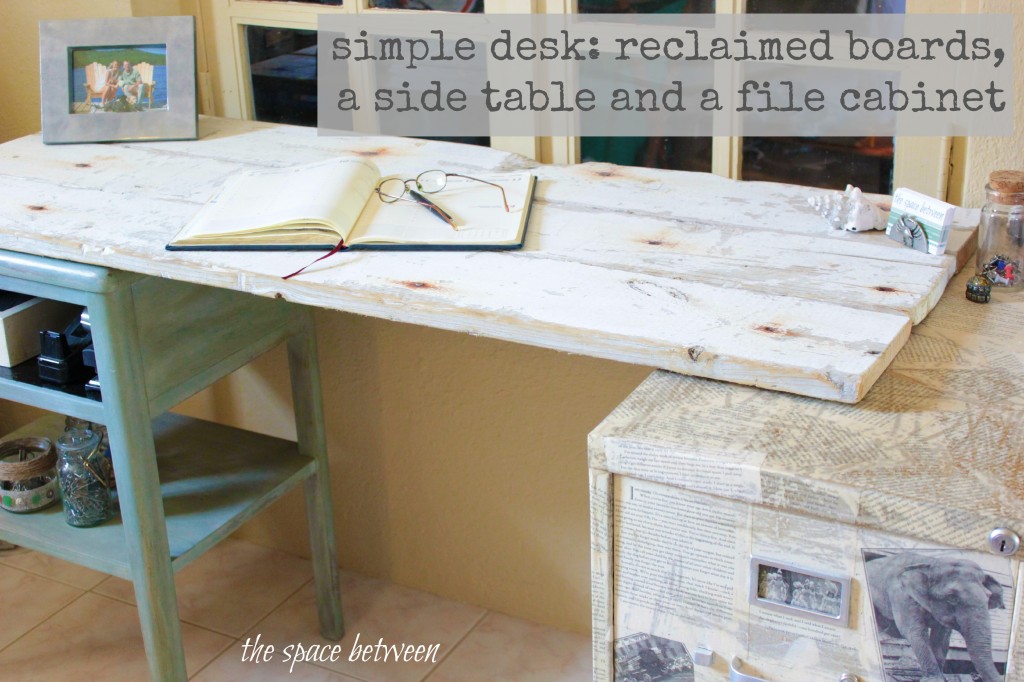 and even took our neighbor's yard debris and turned it into a fall pumpkin.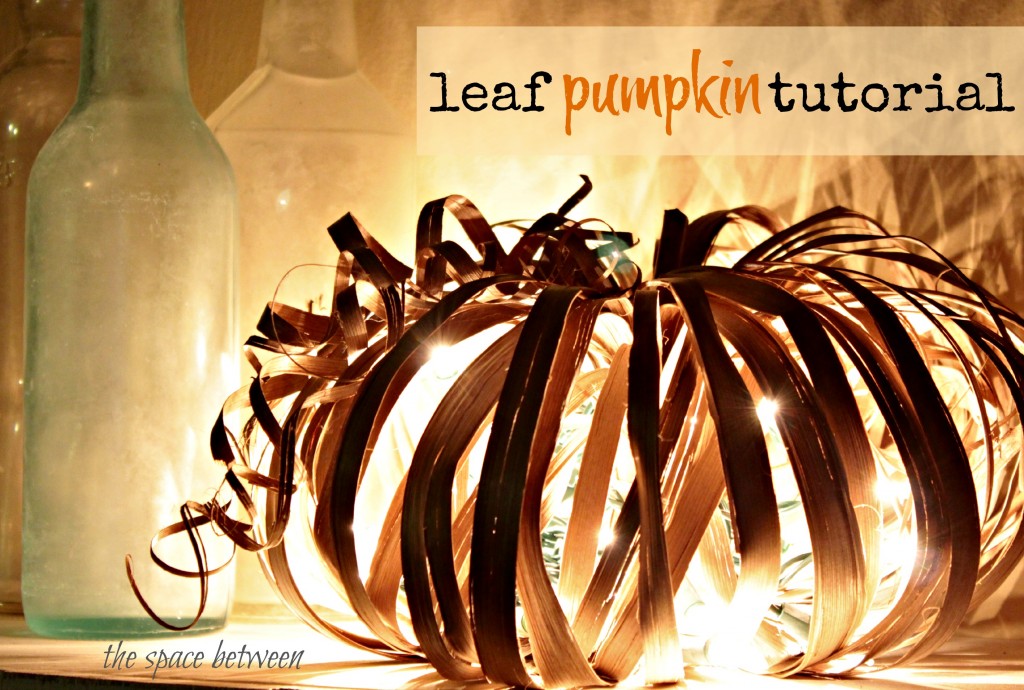 And when we're not DIYing, we're traveling, sharing the foto friday series has been super fun for me and I can't help but try to help everyone save a buck or two on your next trip.  :)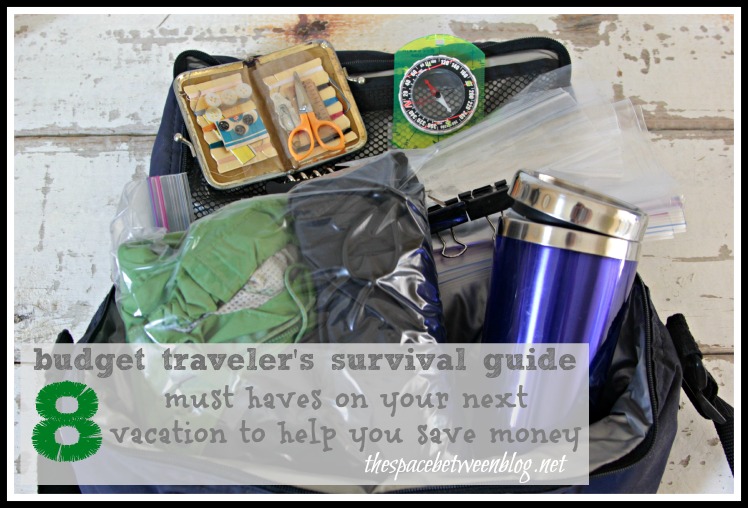 Now, there really is so much more that we did, and it was all that much better because you were all here to share it with.  :)
To see the full project gallery just click here … and now just a little reminder of our very recent Christmas ideas.  Just click on the pictures for more details.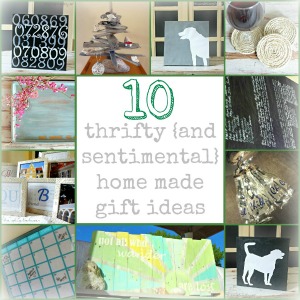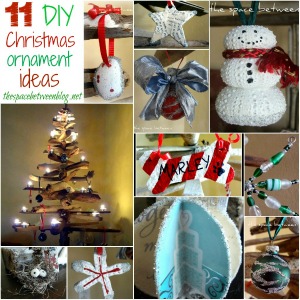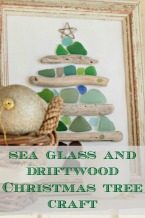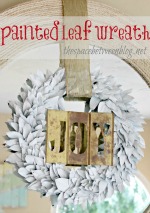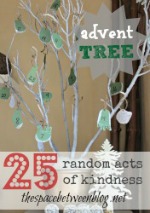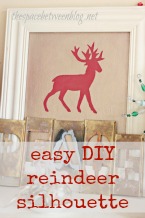 And Cheers to 2013!  Here's hoping all of your dreams come true.  Now go have yourself a fun and festive night! xo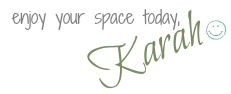 Don't miss a minute of our Key West conch home renovation. Just enter your email address here for free updates right to your inbox! :-)
... let's stay connected ...