That's right, folks.  I made us a floating shelf.  And I did it all by myself!

This is my first, and currently only, started or finished project for my living room redo that I'm tackling as part of our Blogging without Borders series with these great gals.

We're coming to you every other Monday this summer with our progress reports on our projects … where we're challenging our DIY limits and attempting projects we've Never. Attempted. Before.  (In a galaxy far, far away.)
Just click on the Blogging without Borders button in the sidebar to pick up the redo from the beginning.
For my shelf, it was touch and go there for a bit… as in, I wasn't touching any wood and the project wasn't going anywhere. Like, I didn't even begin on the shelf until Saturday … the day before yesterday.  Well, unless you count taking down the gallery wall and putting all of those components neatly away.  ;)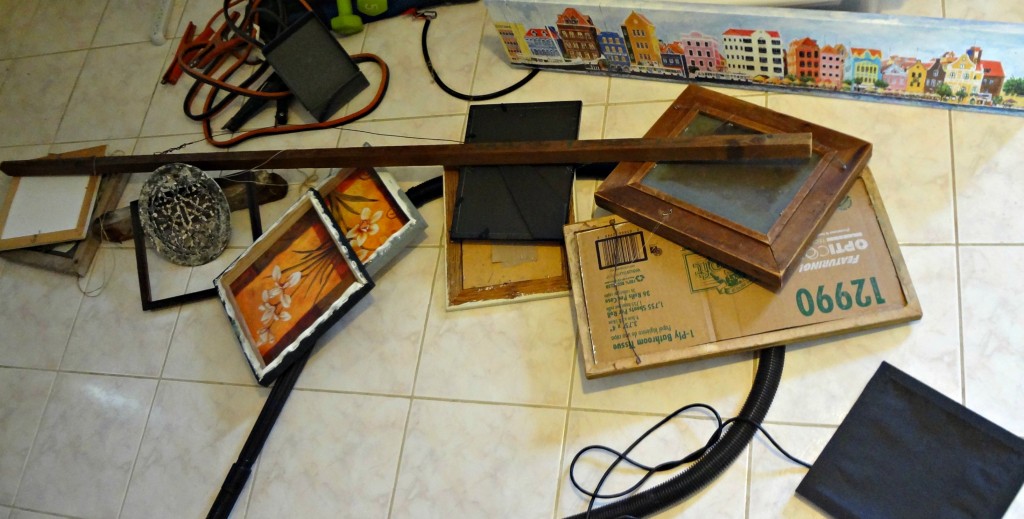 I definitely had a serious case of procrasti-anything.  Where I decide to do basically and absolutely anything instead of the shelf.  It happens when I'm a little unsure of exactly what I'm doing and I know I don't really get any do-overs.  I don't have any of the wall paint, so if I mess this up, I'm repainting a room, or at least a wall … and that's not in the plan. Know what I mean?
Well, come Saturday, I got to it and thankfully it all worked out.  Phew!  :)

I am also super stoked because I was able to do this project using all scrap materials we already had on hand … so ZERO money out of pocket.  My favorite price!  There was a Saturday afternoon trip to the hardware store … but nothing was bought.  Yeah, I'll tell you all about that in the how-to, although that should probably be filed in the how-not-to column.
For now, I couldn't help but toss a few things up there for picture purposes.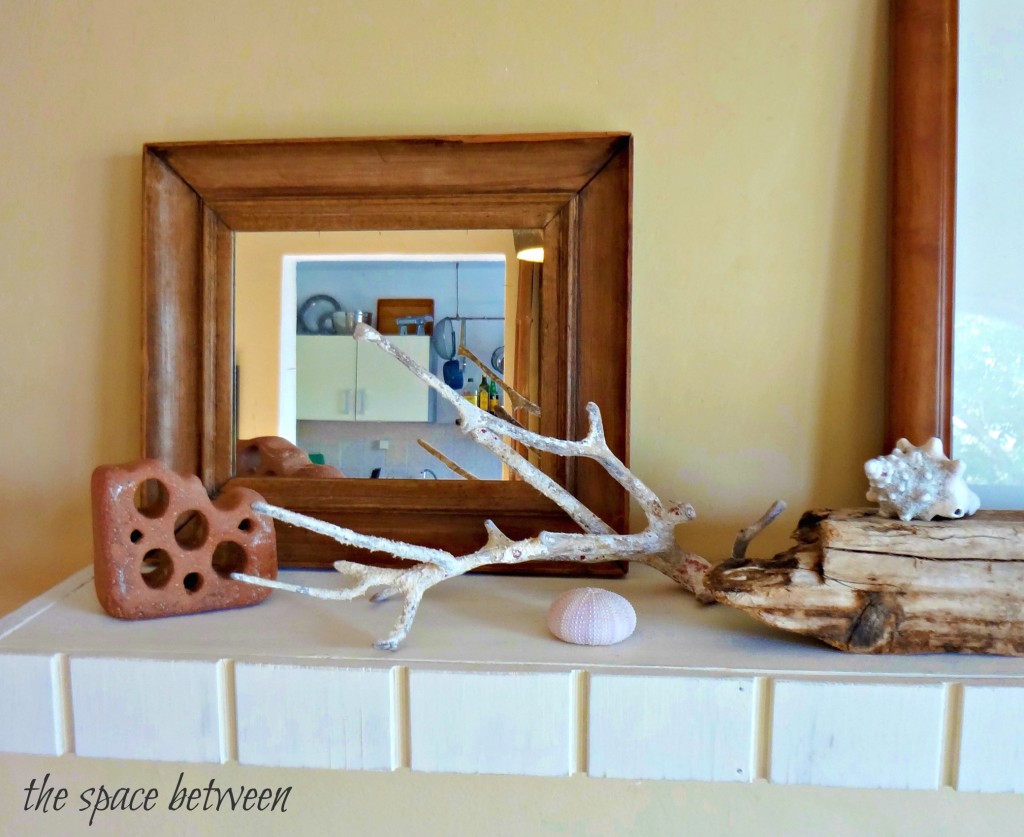 And, I've clearly already fiddled with it a bit.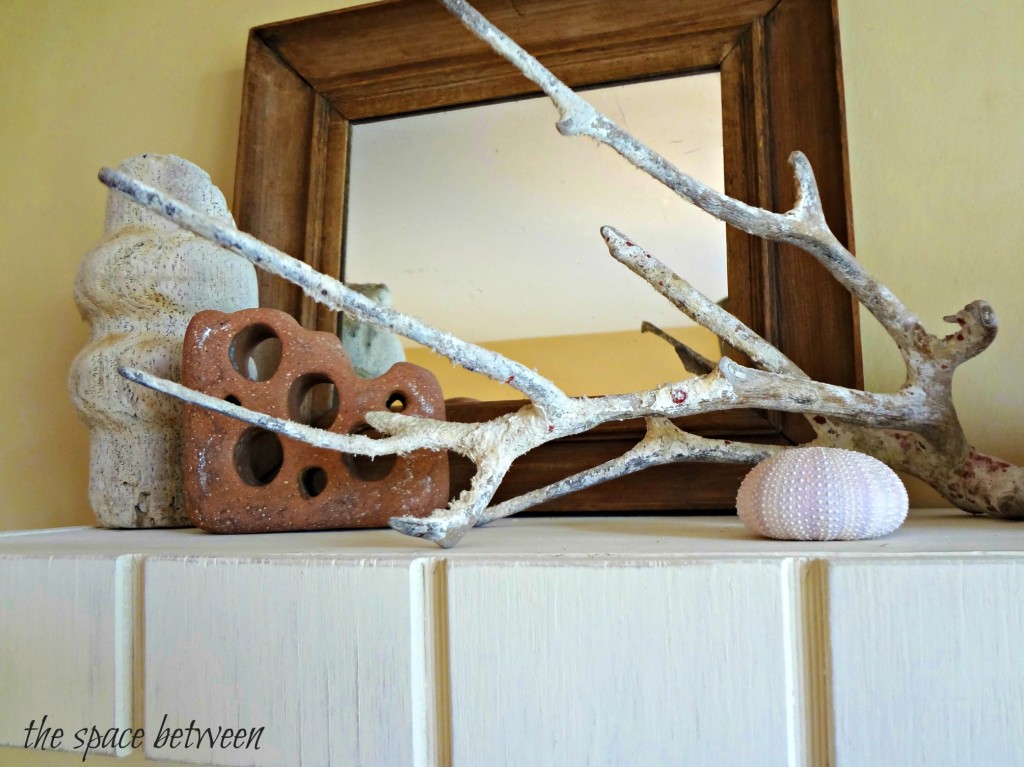 And will definitely continue to fiddle with it on a regular basis.  Which I am really looking forward to.  :)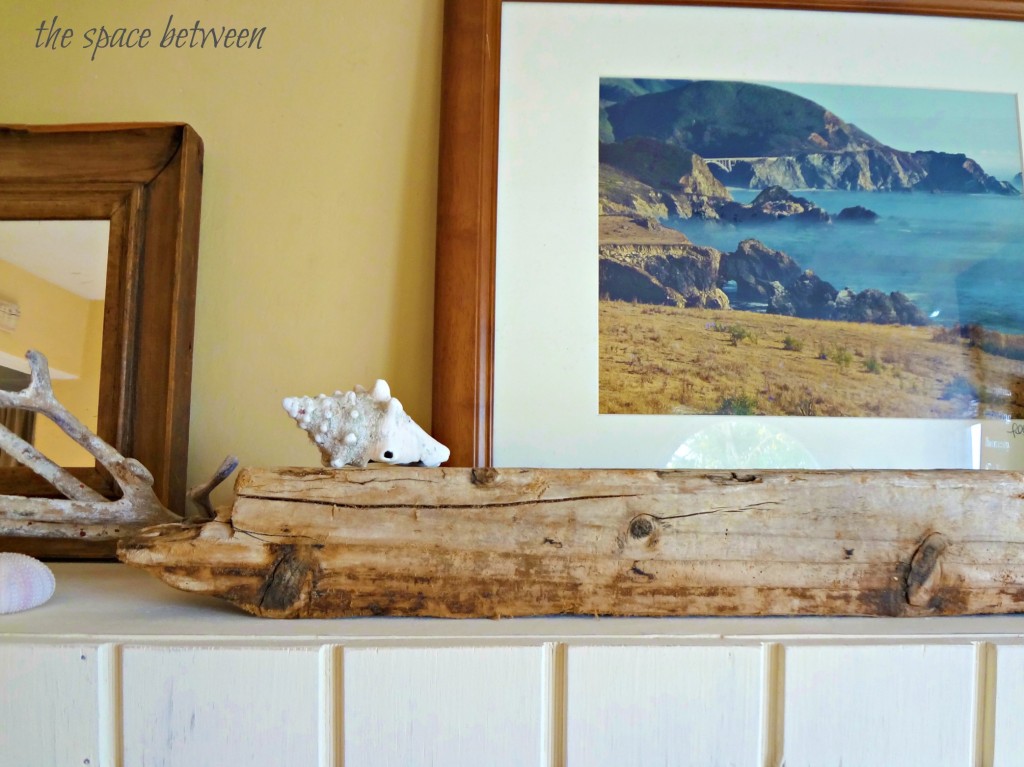 But for now, I'm headed over to check out what the others blogging without borders accomplished in their first 2 weeks of this process.  And then I need to wrap my mind around what to do next.  Here's a reminder of where I began.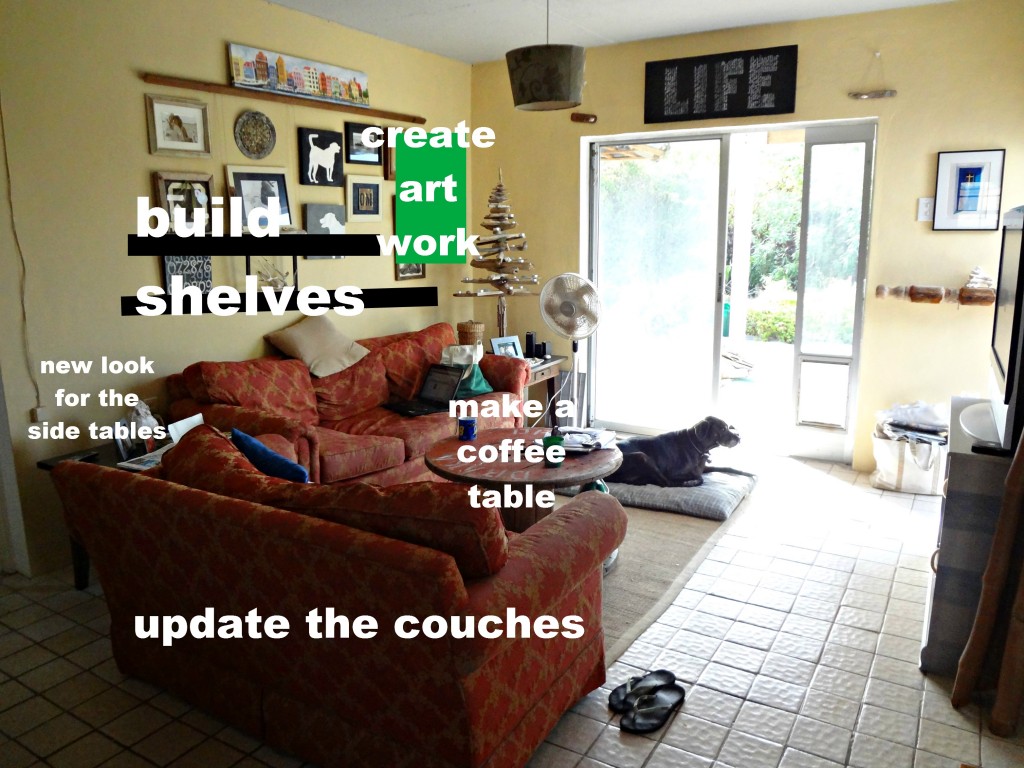 Oh, yeah … it said shelves.  I decided to put the one shelf higher than I had originally planned just so there weren't any even close to close calls when people sat on the couch … so one shelf it is.

So, what do you think?  What should I do next?  Have you ever made a floating shelf?  What do you think all of the other gals have accomplished?
Amy @ Buffalo Roam, Dana @ Crafted Niche, Jaime @ Crafty Scrappy Happy, Heidi @ Décor & More, Tisha @ Delectable Home, Shannon @ Fox Hollow Cottage, Kirby @ Kirb Appeal, Holly @ Life as a Thrifter, Cassie @ Primitive & Proper, Debbie @ReFresh ReStyle, Jessica @ Stay At Home-ista, Karah @ the space between, Laura @ Top This Top That and Kelly @ View Along the Way.
Oh … and a few of you have asked, YES, we are partying at the end of this month.  The last day of this month, July 31st.  Crazy for Color is the theme.  So get your color related projects wrapped up and posted so you can get all linked up here on July 31st!!  Throughout the first week in August I will be featuring as many inspiring projects as I can here and on Facebook, Pinterest and Hometalk.
Don't miss a minute of our Key West conch home renovation. Just enter your email address here for free updates right to your inbox! :-)
... let's stay connected ...