No, I haven't been living under a rock.  On a rock, actually, in the middle of the sea.  ;)
Seriously, I've heard of Etsy, but shamefully had never really poked around.
Then I start a blog, and start to have blog friends, and these blog friends open Etsy shops and I think 'prolly 'bout time I checked that etsy thing out'.
And I kinda can't stop looking around at all of the handmade craftiness.
I have to admit that I love that my dear friends Kelly and Linda first made their soon-to-be-sold-in-their-Etsy-shop-homemade-wares as their Pass It On projects.  Pretty cool I say.
And, as an aside, if anyone else I know is thinking of opening a shop of their own homemade goodness, I am happy to be a product guinea pig.  ;)
First, Kelly from Eclectically Vintage made these totally awesome engraved vintage spoons, that are now available for sale. How awesome would these be in my Caribbean garden.  Chuckle.  ;)
And then Linda from it all started with paint works wonders with your regular ol' canvas drop cloth.
And that same Linda is hosting a Pillowpalooza link party RIGHT NOW.  And, she's also having a little pillow giveaway, so if you haven't already, today would be the perfect day to pay Linda a visit.  :)
And then, you may or may not cost your employer a few hours of productive time while you peruse around the world of Etsy the rest of the day.
I did a simple little search using the word 'wood', you know, cause I'm on a wood projects run right now.  And I can't look away.
First, I found this awesome world map from Signarama.
If I could cut mitered corners like these with my hand saw, I'd totally make one of these reclaimed wood frames by Restoration Harbor.
And if I had known of this awesome puzzle guest book idea years ago, I would have totally done this at our weddings.
Seriously?!?  That's all I need to say about this barn wood b.  And, another shout out to all my Fort Hill peeps…ummmm, we all need these made from wood from the farm.  Just sayin'.
 And while we're looking at letters, I want one of these by burlap by elizabeth right. now.
 And while we're looking at burlap, I am in desperate need of one of these with an 04038.
And while we're looking at zip codes, I would love this little canvas clutch.
And, since we're back at canvas, and you NEED to get back to work, just a quick reminder about my buddy Linda's Pillowpalooza party today.  All of the pillows in her shop are made out of canvas drop cloth…how fun is that?!?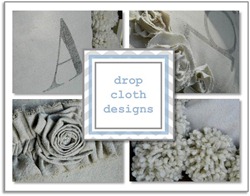 And just a heads up, I'm working on some details about the different glass panels on my old door turned message center for a post later this week, thank you to everyone who has asked about them … and for your patience.  :)
Don't miss a minute of our Key West conch home renovation. Just enter your email address here for free updates right to your inbox! :-)
... let's stay connected ...