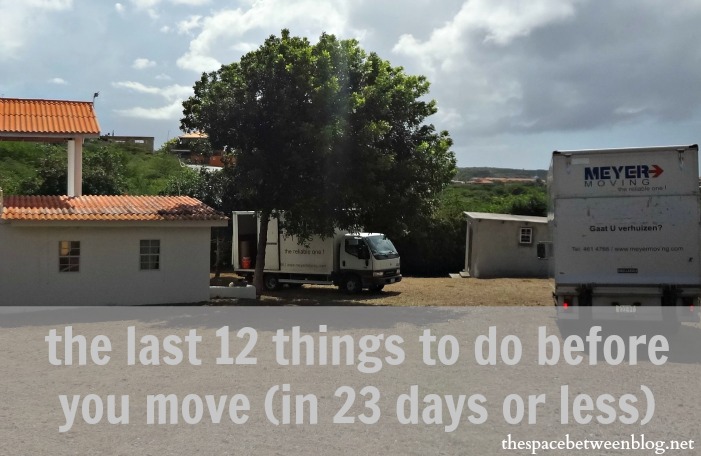 Turns out that from the time I heard we would be moving until the day I boarded the flight with the girls was a total of 23 days.
10 of those days I was in the US on a previously scheduled trip.
13 of those days were observed holidays on the island or weekend days … where you can imagine not a whole lot of work is accomplished on "island time".
And all of those days I was getting my to-do list in order to prepare to get out of dodge. #goodbyecuracao
You can see how I immediately got started by getting organized room by room here.  And this is a countdown of the last 12 things I did before I move.
You can find an exhaustively inclusive 6 week moving checklist here.  But this is more of a "how to move yourself from one country to another in 23 days or less" guide.  When really there are only 4 working days to work with.
Seriously?!?!  I hadn't done the math on that before.  In a total of 4 working days over the course of 23 days I got us moved.  That is crazytown.  I guess we really do know how to get our move on.  

#12 – Schedule movers.  They'll most likely need to come to do an on sight estimate so step one is getting this all set up and your packing day on their schedule so it doesn't get delayed.
And then, if you live on an island where people notoriously forget about their schedules, follow up with them every day so they don't forget about you.  

#11 – Book flights.  Bite the bullet and buy the trip insurance in case your plans get shifted on this tight time frame.  #bettersafethansorry
#10 – Taking it all down. All those little things we hang to make a place a home.  They've all got to go.  And I like to get them all down and piled up so I can see exactly how they have affected the walls. #buhbyemanteldecor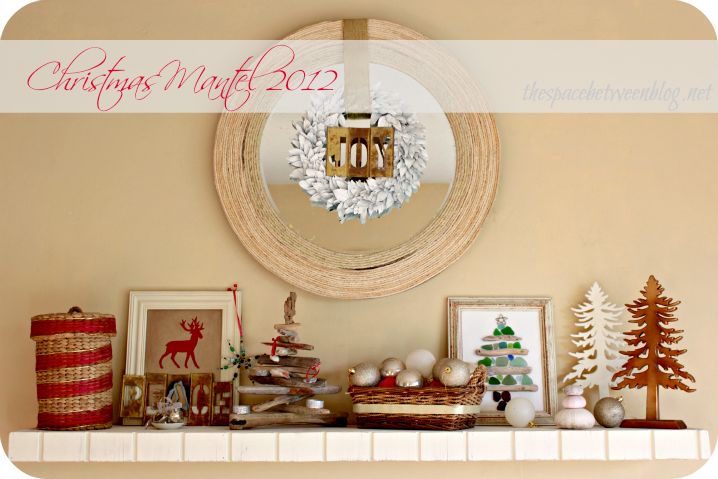 Once they're all down they get dusted and decisions are made about keeping or donating.
#9 – Wash Everything!  Windows inside and out, doors, baseboards, walls, floors … you name it, I washed it.  It's like a long overdue deep cleaning.  Thank goodness for the Magic Eraser sponges, right!?!?
Tip!!!  Set aside one spray bottle with cleaner, a few sponges, a roll of paper towels, your vacuum and a few trash bags when the movers are packing you up.  You'll want to do one last walk thru after everything is out of the house.
What, it's possible I missed a spot when it looked like this?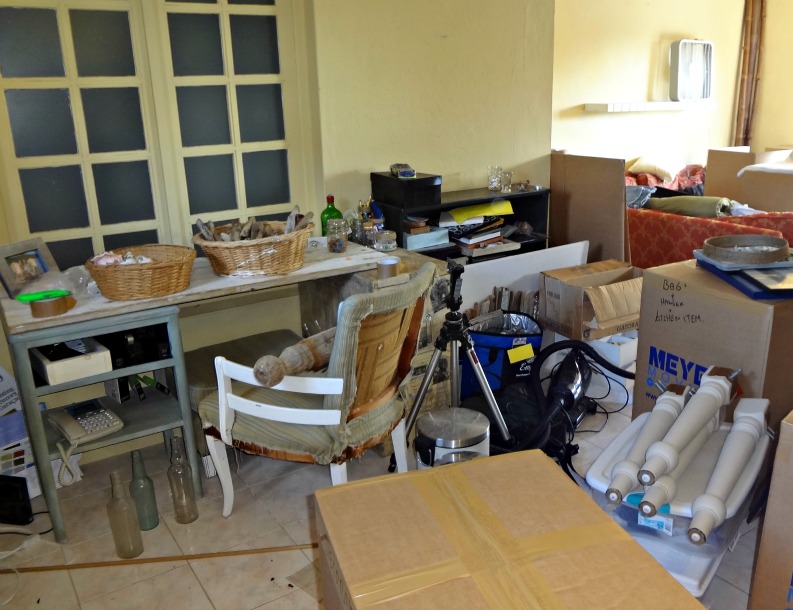 #8 – Mend, repair and touch up.  All of those nails holes, scuff marks and damaged paint jobs need fixin'.  Again, thank GOODNESS for the Magic Eraser!  Hopefully you have paint to match the wall paint for what can't be magically erased away.  Our movers actually tried to pack ours … luckily I found it in a box labeled "empty paint cans".  LOL
Tip!!  Set aside a small tub of spackle, tube of caulk and paint brush for last-minute fixes on moving day.  Any spots that need spackle at this point should be small enough to fill with your finger … but you may also want a spackle knife.
#7 – Forward your mail.
#6 – Arrange to have your utilities canceled the day after you leave and provide an address for final bills to be sent.
#5 – Refill all necessary prescriptions and get record transfer paperwork from your doctor and dentist for easy sharing of your records.
#4 – Prepare the pets for travel.  Thankfully we were all up to date on our vaccinations because for international travel they need this all in order to fly.  We needed proof of current vaccinations and a health certificate issued by the department of health. A HUGE thanks to the ladies who helped expedite our paperwork! #wouldn'thaveleftwithouthem
More tips for traveling with the pets here.  Do you have new tags with your new address yet?
And of course we fit in a few more trips to the beach.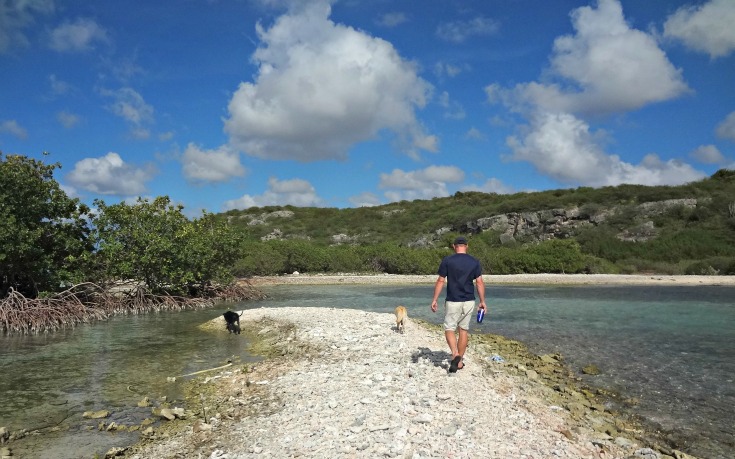 #3 – Bank account bidness.  Do what you need to do if the banking facilities where you're moving to are different from where you're moving from.
#2 – Close safe deposit box.
#1 – Get together with friends.  I actually ran out of time for this one, which is a total bummer.  Nothing says "We're moving" like leaving before saying good-bye.  #movingfail  Luckily, with our transient lifestyle comes friends who are in the same situation and understand. #goodfriendsaretimeless
And with that, I was out.  

Can anyone out there relate to moving at the drop of a hat?  Or think we're just nuts?  Or a bit of both?  😉
And if you want to read about the moving journey so far you can read about us getting on the road again, getting our move on, how we fly with 2 dogs and my last look back as we were walking away.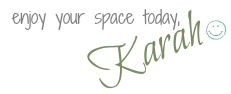 PS.  Look what's coming to Key West Polly!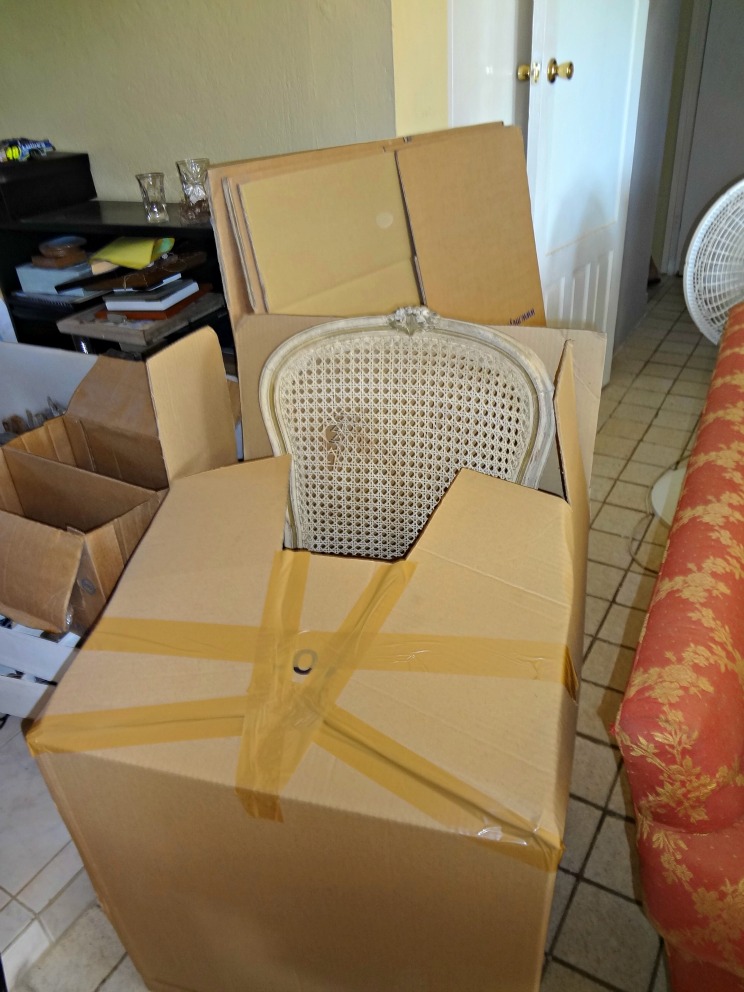 *post contains affiliate links