Other possible titles for this post include "people shaming", "oh no you di-en't" or "top twelve reasons my dogs are thankful they are my dogs and not Lisa's".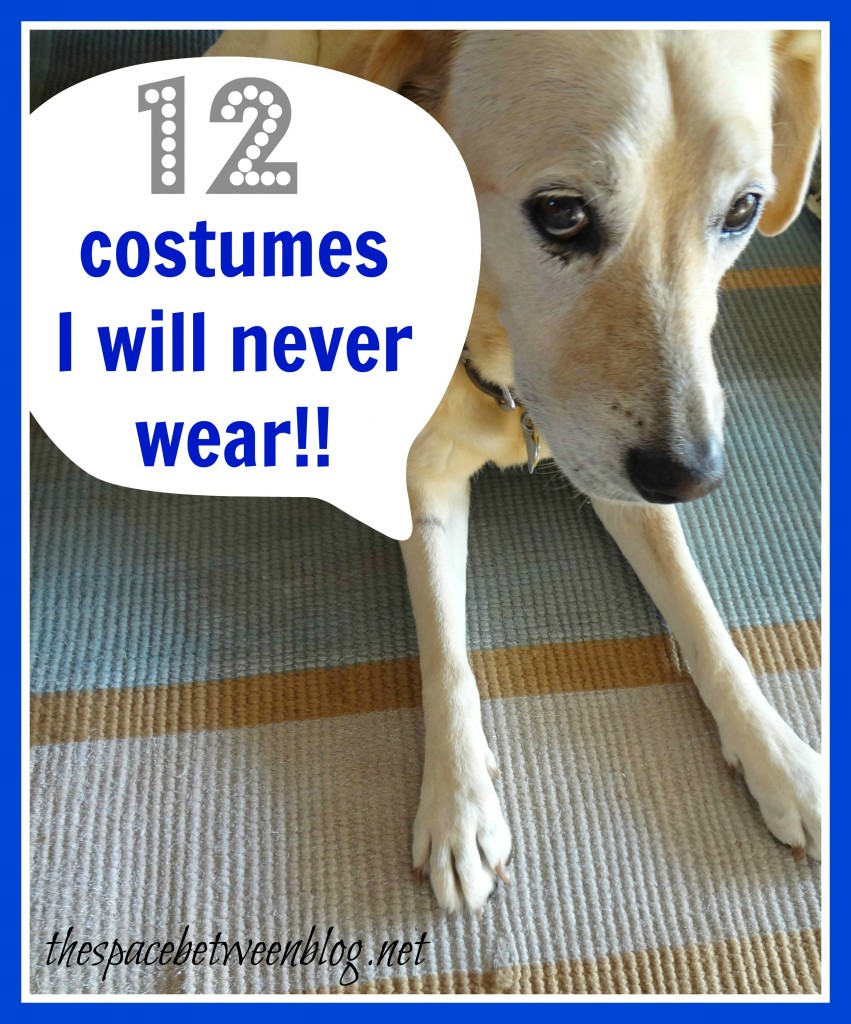 Lisa is my cousin.  Well, technically she's Joel's cousin.  But family is family, right?!  

She lives in Minnesota.  That explains a lot.*
*It really doesn't explain anything actually.  I just like it when people say that.  "When I was a kid I hit my head." "Oh, that explains a lot".
And she insists on dressing up her beloved dog Barney the Amazing.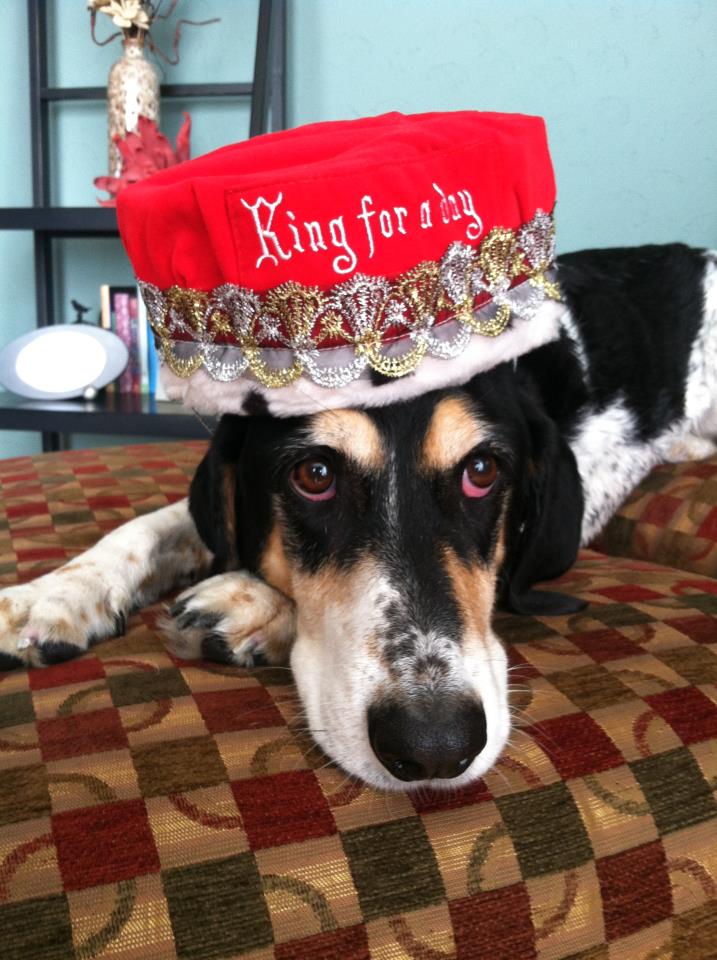 This is his birthday hat.  Because what dog doesn't want to wear a hat, right?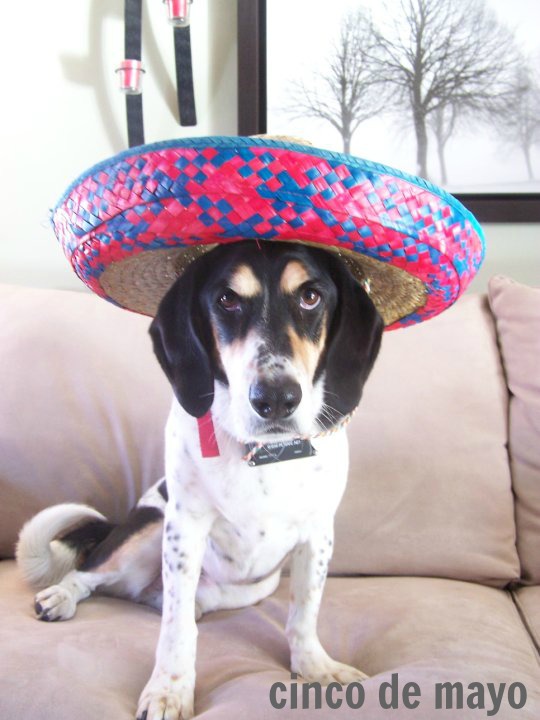 Too hard to just give him a hamburger to celebrate I guess.  😉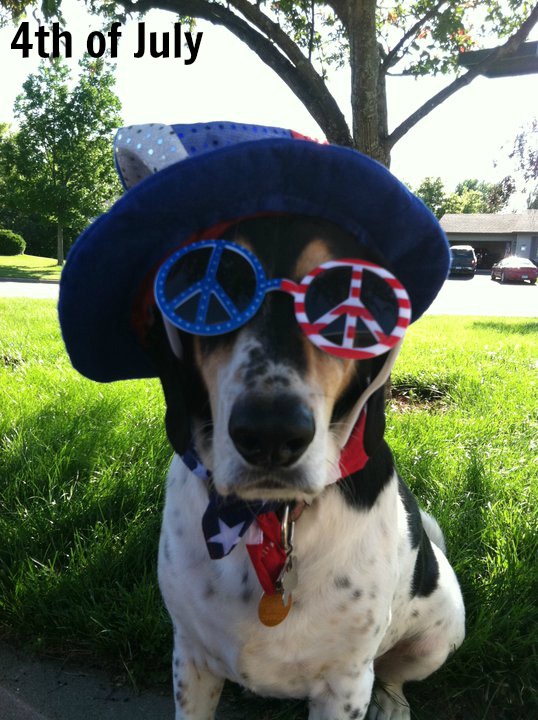 But I am, in fact, declaring Barney 'king for the day' here at the space between.  Because when I think of Halloween, I can't help but think of the ridiculousness that Lisa will come up with next to torture Barney.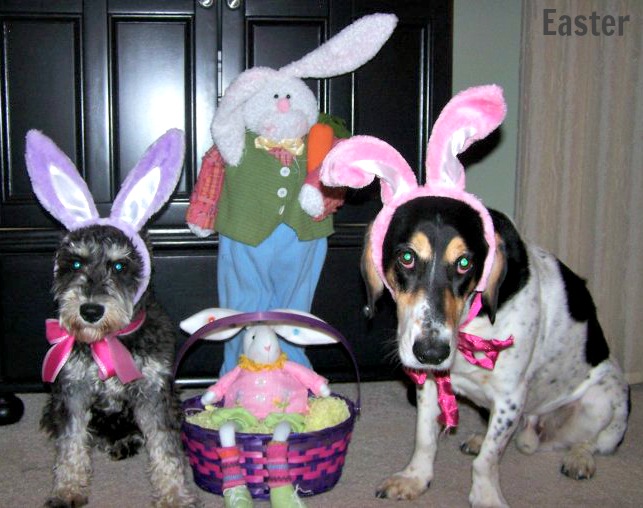 I mean, I know she loves the dog.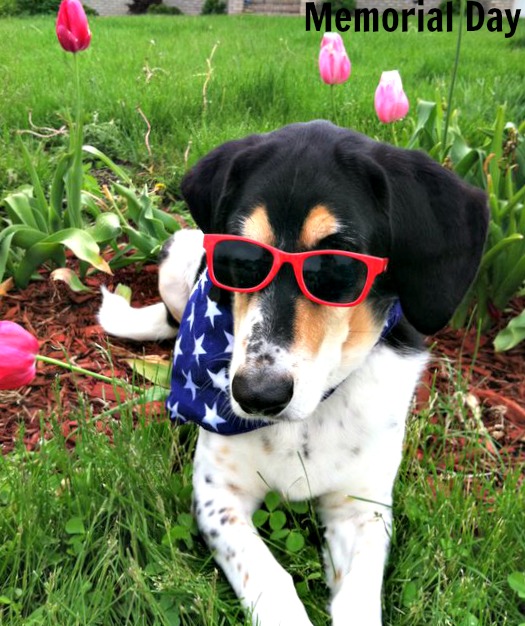 And he seems like a really good dog.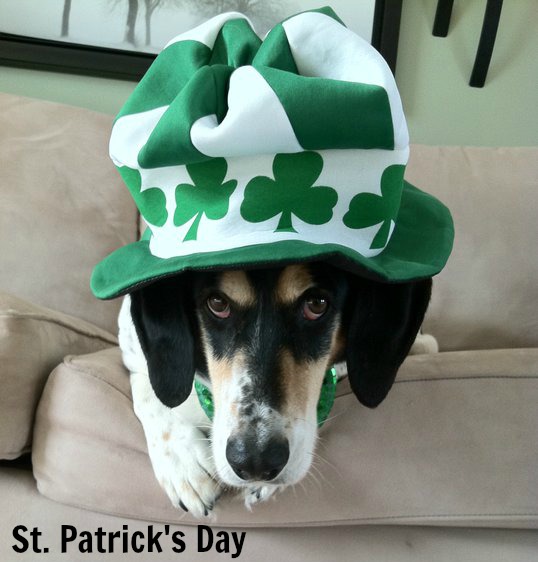 Although, I haven't met him in person.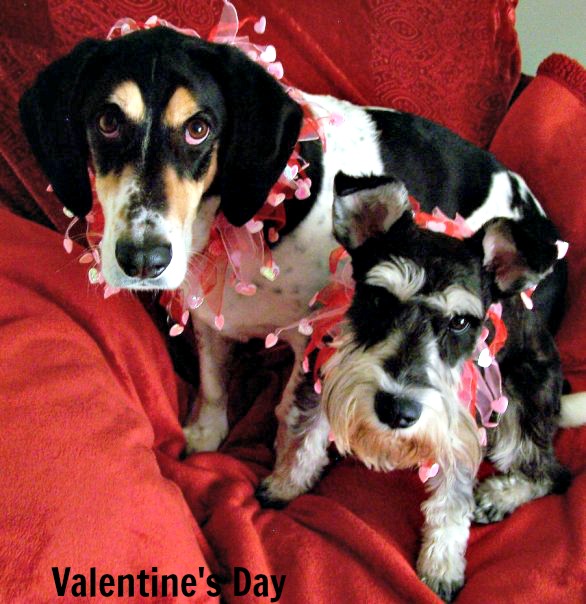 Maybe he's a total dawg.  😉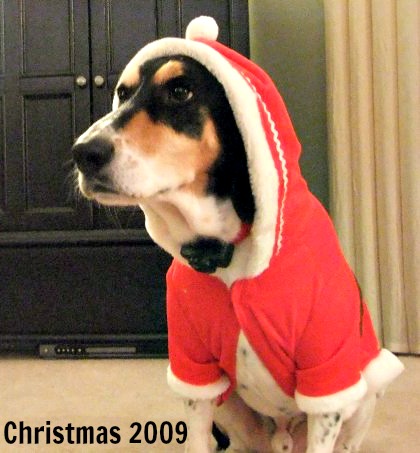 And that's the reason for the consistent public humiliation.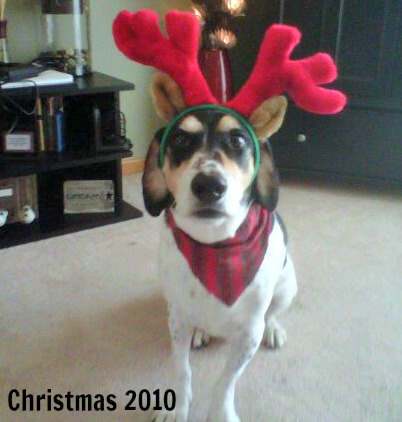 I hear she even scolds him for not sitting still in his costumes.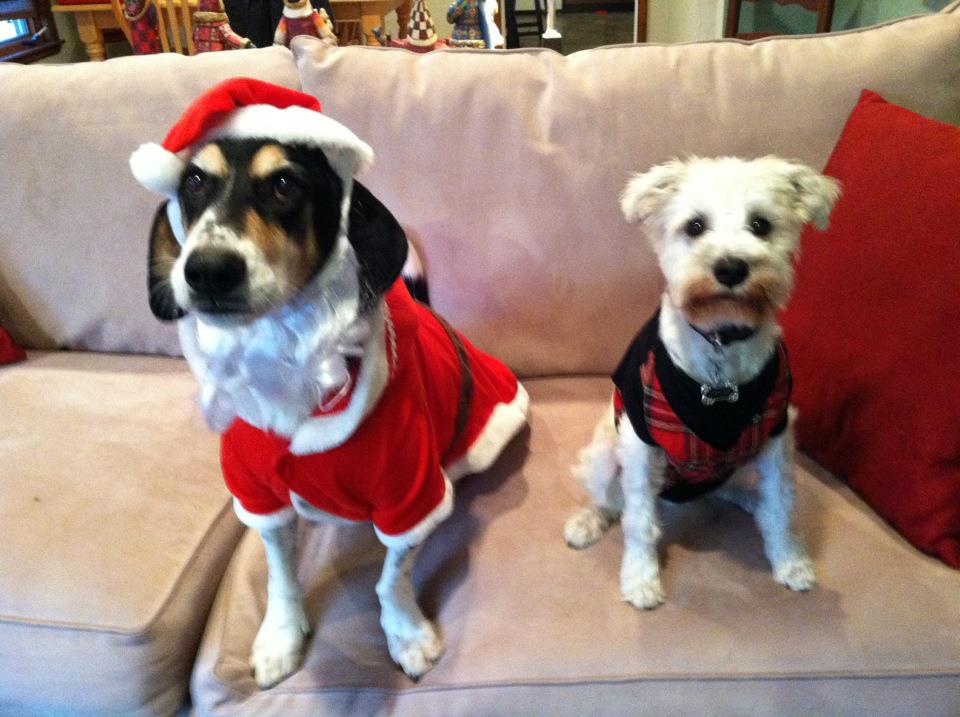 Geesh.  Tough crowd.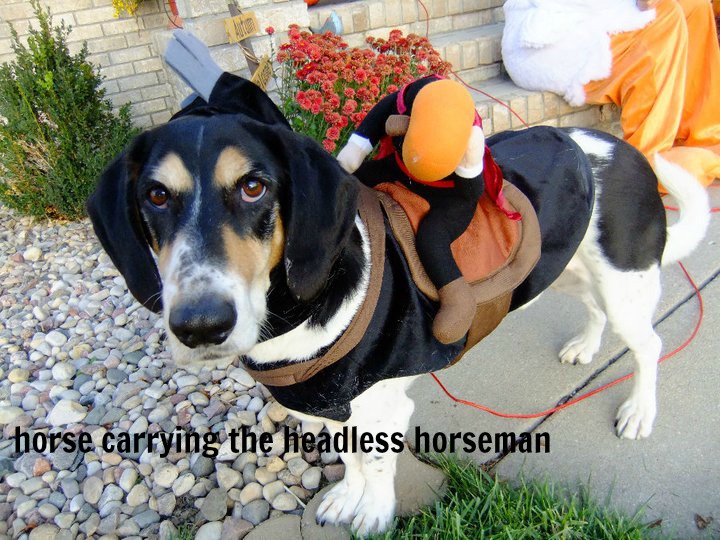 Who can sit still while carrying the headless horseman around, anyway?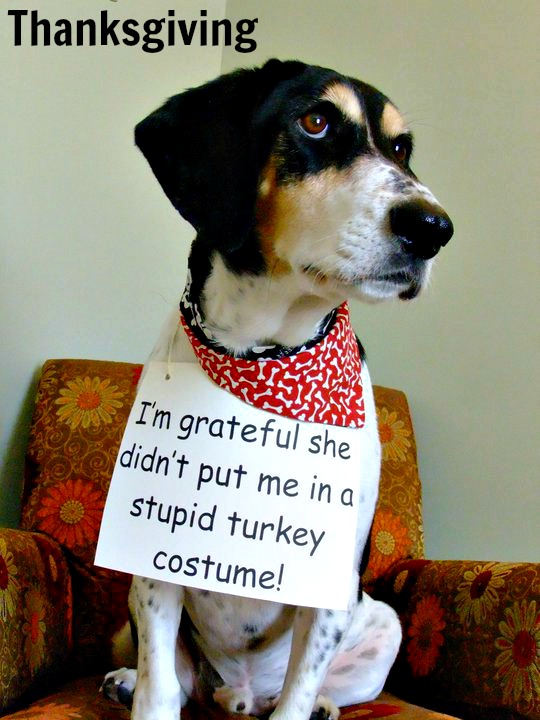 What stupid turkey costume, you ask?

I'm just happy to see Lisa is into public humiliation for all.  😉
Which even includes her niece dog Lola.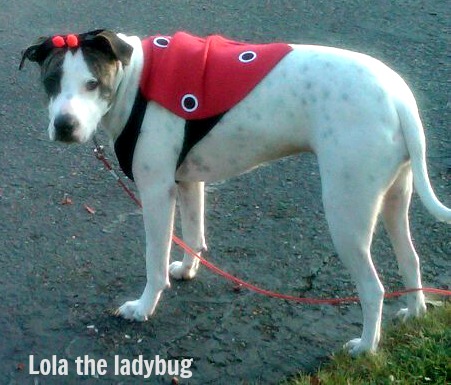 And I'd also like to thank Little Oscar and Little Willie for their participation … however involuntary it all was.
What about you guys?  Are you humiliating dressing up your pets for Halloween this year?  I'd love to see the costumes so I can people shame the rest of you who are shaming their animals.  

And let's keep poor, poor Barney in our thoughts this Halloween, shall we?!?!  😉