Happy Tuesday everyone.
We were going to post our party features yesterday but decided to participate in a little blogger day of silence to honor those affected by the tragedy that happened on Friday at the school in Connecticut.
It's not much, but any gesture of goodwill towards others is a worthwhile gesture in my book so we were happy to participate.
And, silly little Christmas crafts don't seem all that important, but it's what many of us do for fun and enjoyment and sometimes we need to be reminded to spend our days doing what we love … no matter how silly it may seem to others.
I don't know if you've had a chance to check out the links from the crafty Christmas party yet?  There are over 300 links of awesomeness and inspiration.  I always find it super hard to narrow down just a few to highlight, I shared a bunch on our facebook page and pinned as many pretty pictures as I could.
And I tried to comment on every single link, blogger comments were giving me a bit of a fit for a while Saturday morning, tho.  Know that I did visit each and every one of your projects and thank you so much for taking the time to link up.
And, without further ado, here's my list of the Top 12 Christmas crafts to make this year.


1. Christmas Pallet Art by Art is Beauty.

2. Cranberry and Bay Leaf Garland by Number Fifty-Three.

3. Simple Snowman Ornament by Design Dreams by Anne.

4. Rustic Raffia Tree by Smart School House.

5. December 25 Canvas Pillow by Making Home Base.

6. Billboard Style JOY from Uncommon Designs.  (You've got to check out this tutorial, you'll be amazed how easy this project is!)

7. Wispy Winter Wreath by Made In a Day.
8.  Updated IKEA Sham by Dear Emmeline.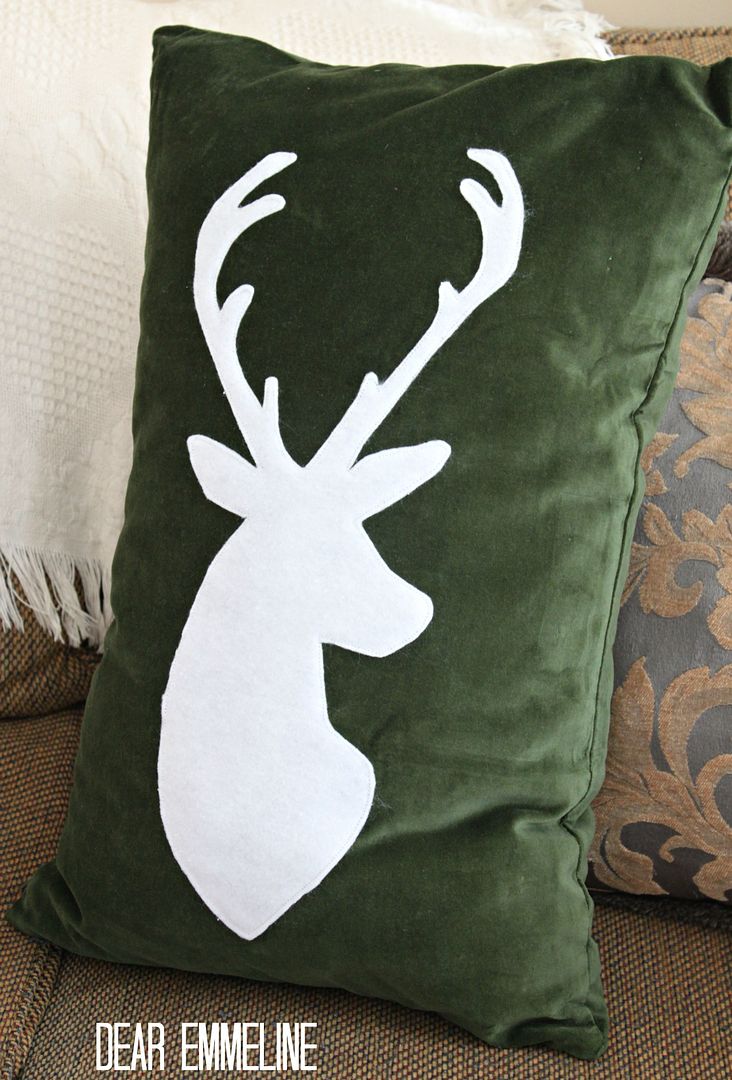 9.  4×4 Wood Snowmen by Attempts at Domestication.

10. Pine Cone Christmas Trees by Somewhat Quirky.

11. Scrap Wood Christmas Tree from Studio 336.

12. Easy Peasy Glitter Circles by Homework.  Just imagine how many gift tags, Christmas cards and wrapped presents you could embellish!


Pretty awesome projects, right?!?!  Please remember to only pin from the blogs who made each of these lovely creations … and I know you want to, so hop on over and check out these crafty tutorials!
And thank you again to everyone who joined in the party fun.  And to everyone who participates in small gestures of goodwill.  And here's wishing on a star that the most important things we get this year for Christmas aren't found under the tree.
From my space to yours …