Are you a home made gift giver?
I was trying to come up with a few sentimental, but not too expensive ideas to give this year and found some great inspiration in my own archives.
Here is my list of 10 thrifty yet meaningful home made gift ideas.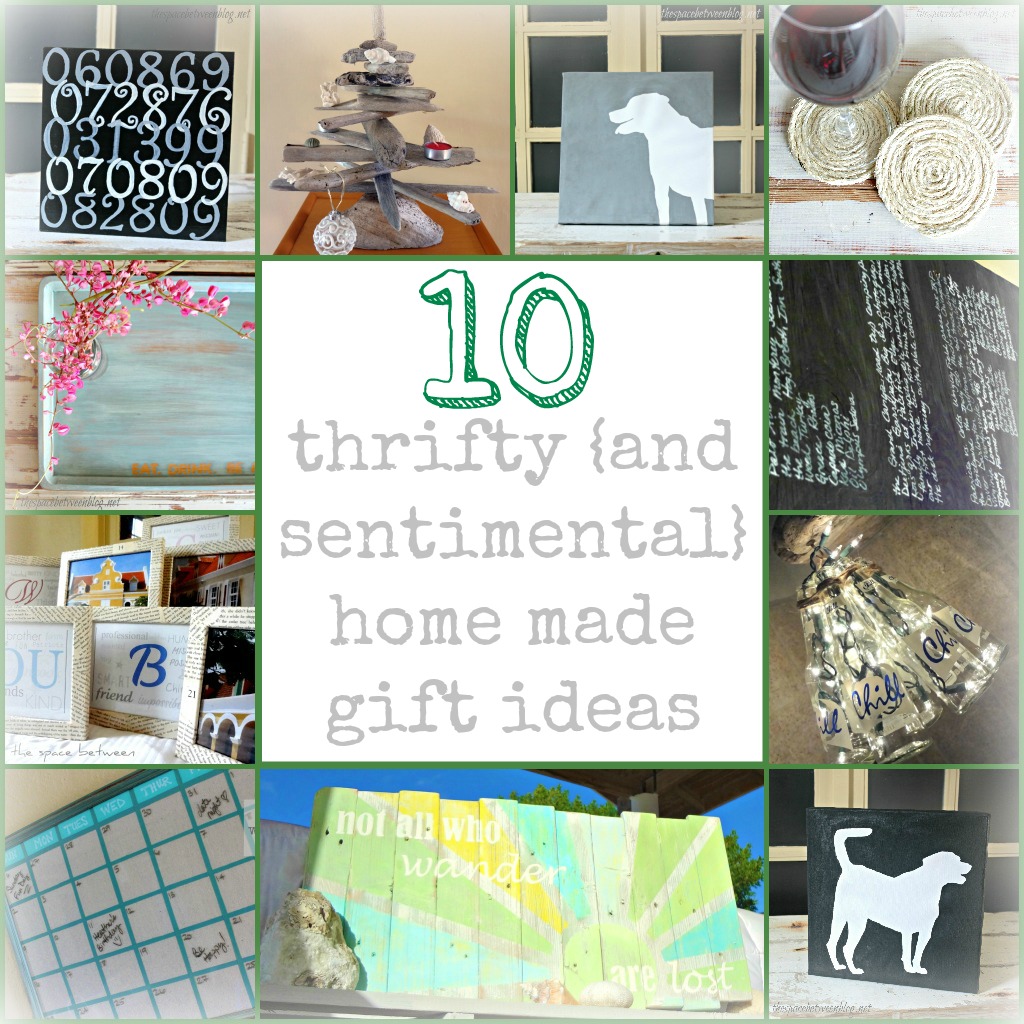 1. silhouette canvases – for your pet loving friends, or I think this would be a great way to commemorate a first Christmas, with a baby silhouette.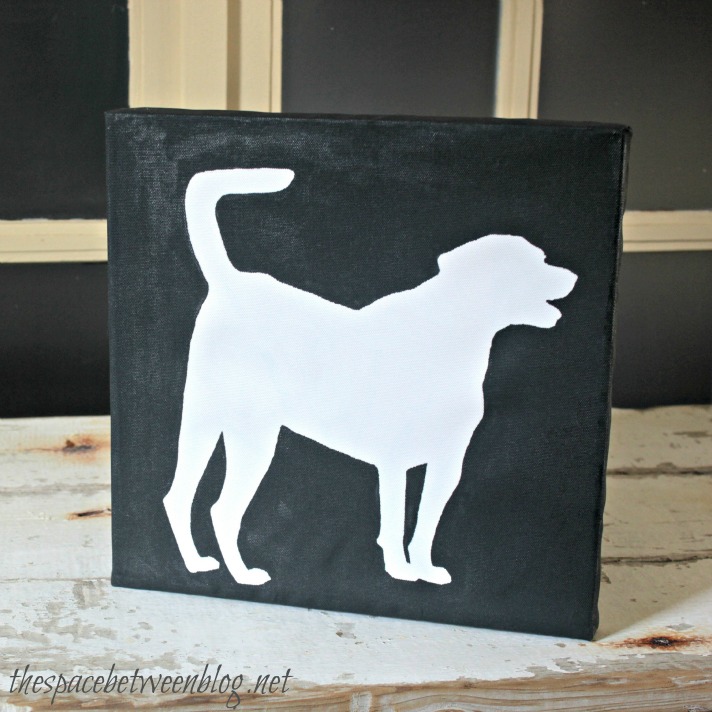 2. number canvas – maybe list the grand kid's birth dates for the grandparents, or use the special dates between you and your honey.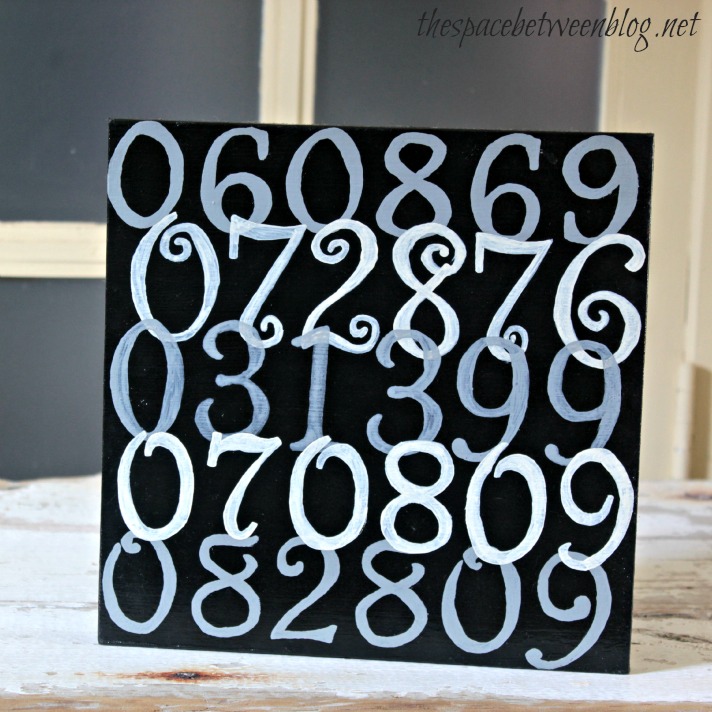 3. pallet art – pick a quote from a favorite movie or a phrase that means something special to you and a friend.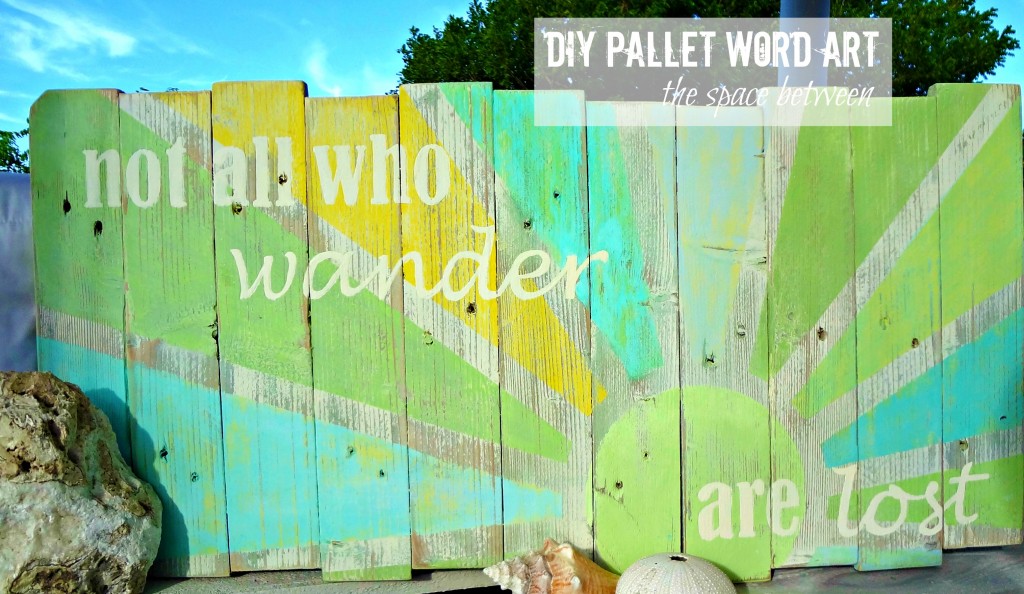 4. coasters – simple yet thoughtful idea for a hostess gift, neighbor or co-worker.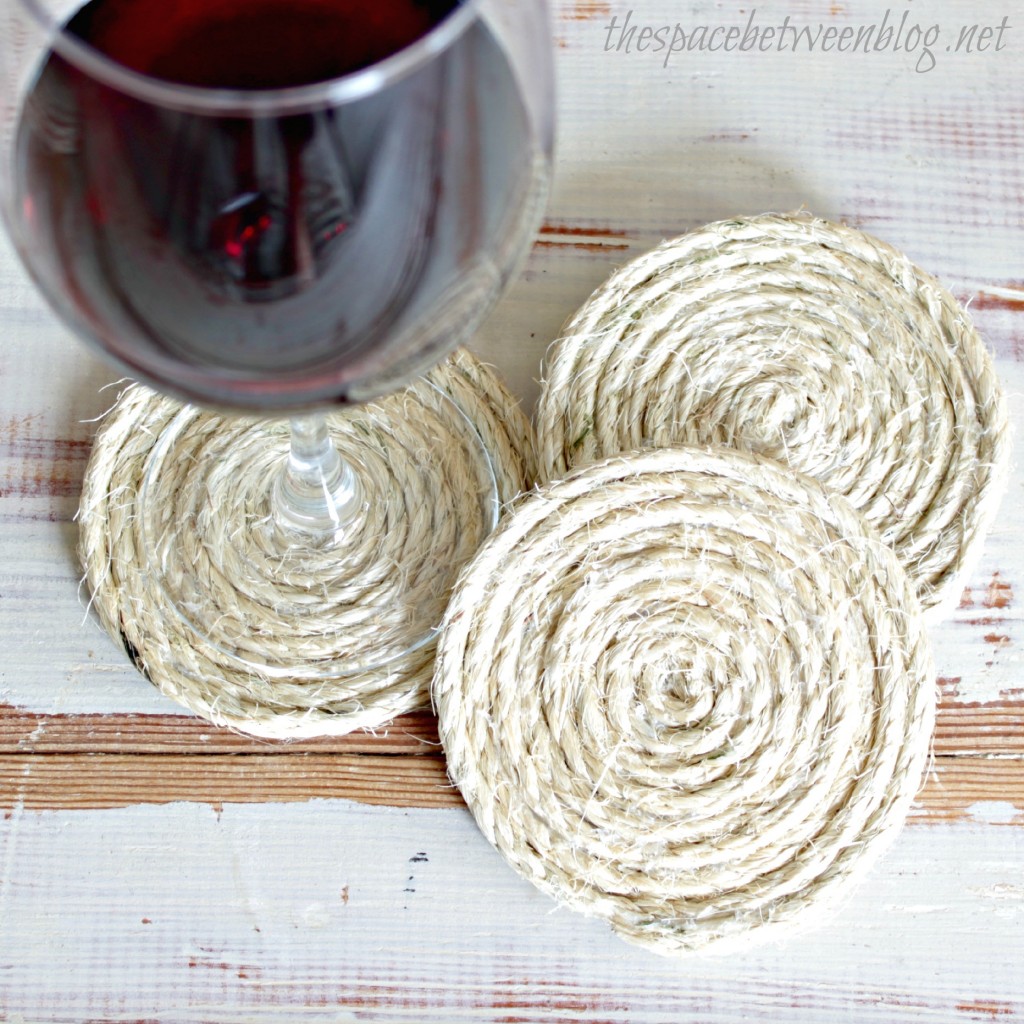 5. painted trays – customize a simple wooden serving tray and pair it with a nice cheese knife or set of napkins … or maybe even some home made coasters.  🙂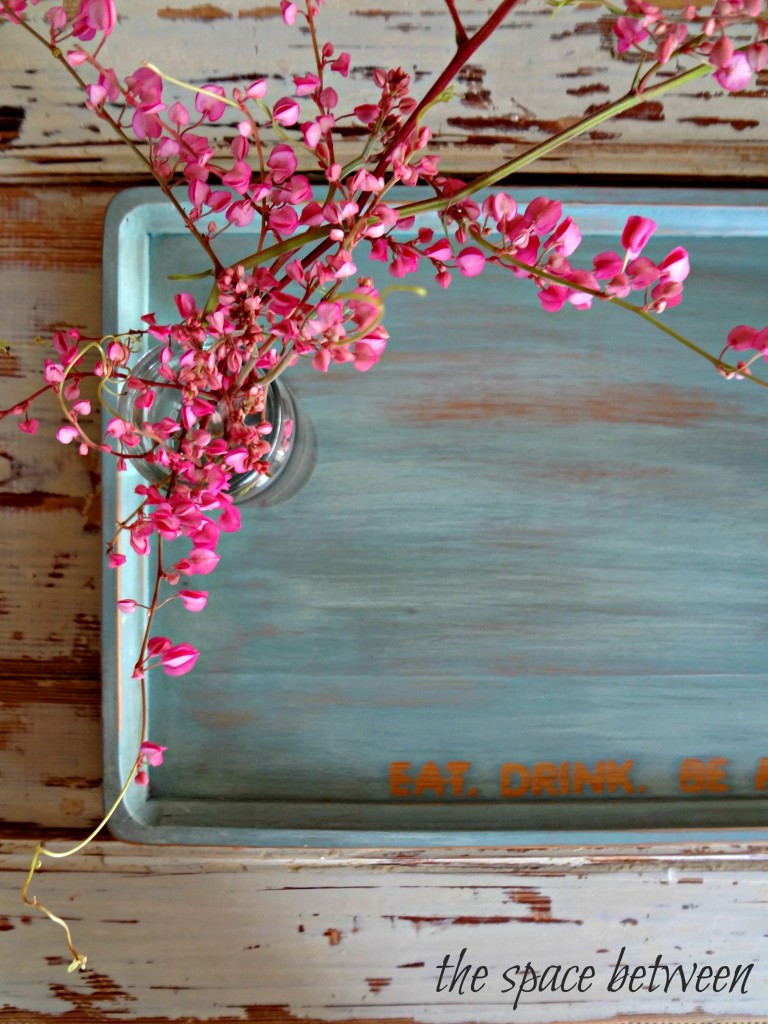 6. driftwood tree – these can be used as jewelry hangers all year round.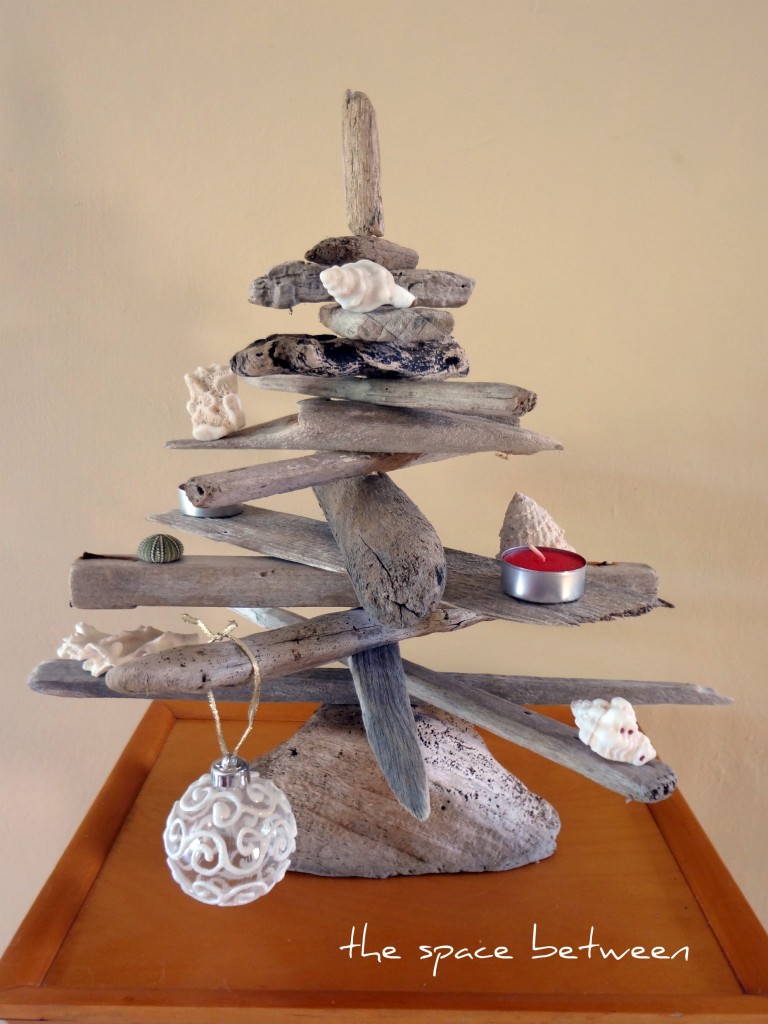 7. beer bottle chandy – for the redneck in your life … or that crazy uncle with the fun sense of humor … need a fun gift for that elephant exchange?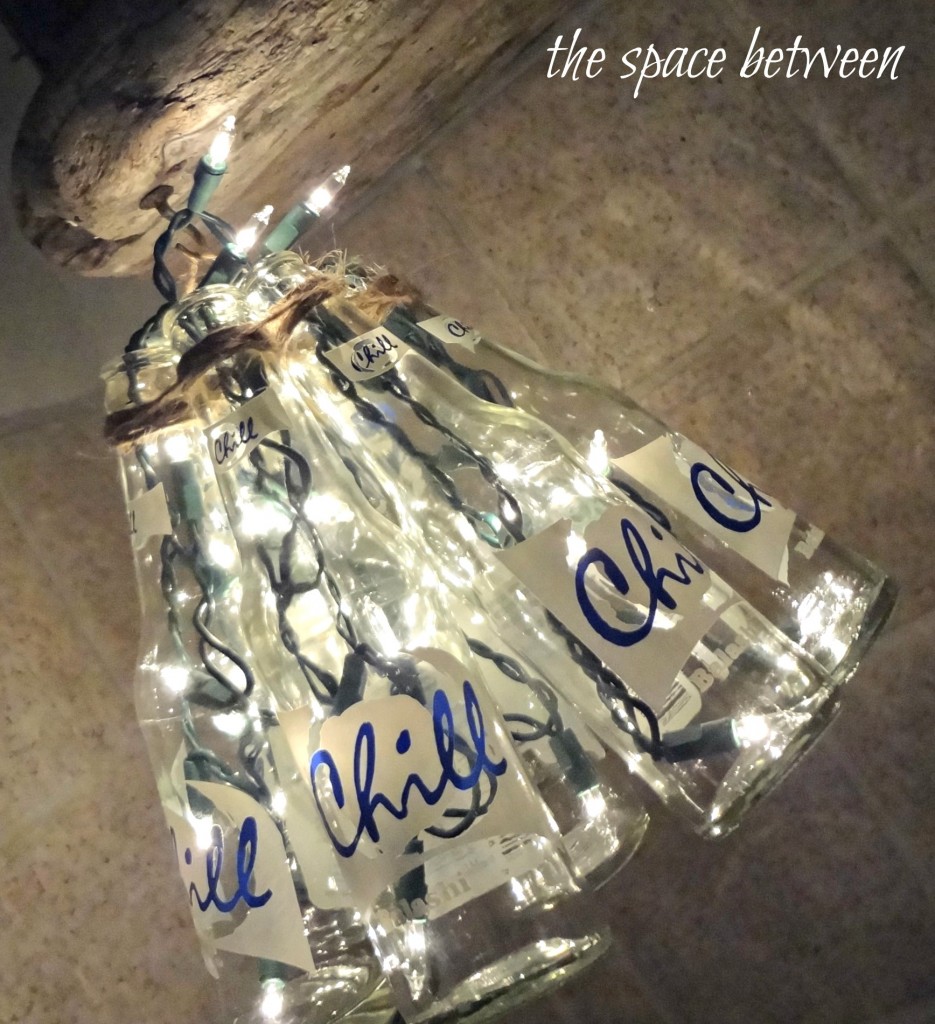 8. book page covered frames – customize the printable and let someone you love know exactly how you feel about them.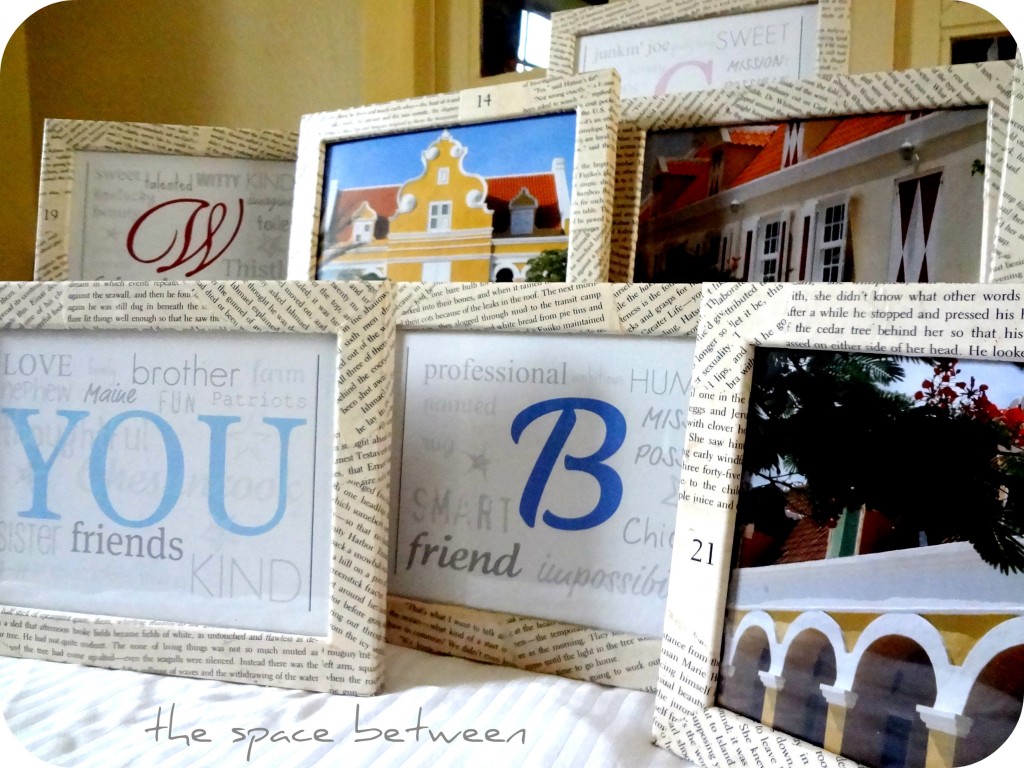 9. word art – I wrote down a bunch of memories my husband and I have made together and wrote them all out to spell the word LIFE.  My super creative BBF used that idea and made this awesome piece for her husband for their anniversary.  You could make your family name, or use words you think of at the holidays to write the word JOY or PEACE.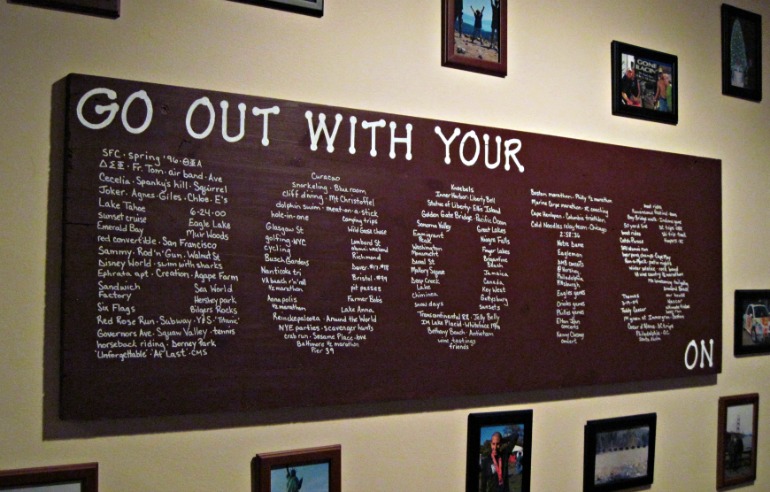 10. dry erase wall calendar – for the organizer in your life … sometimes practical gifts are as sentimental as they come says the organizer in our life. 🙂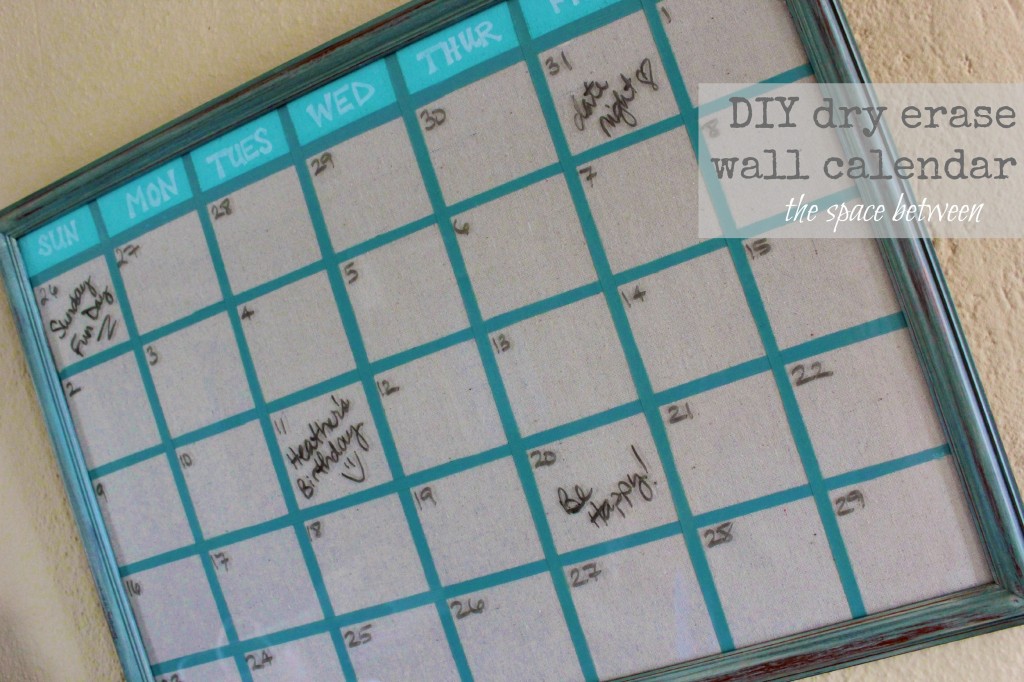 Now, who's in the giving mood?  Have any home made gift ideas up your sleeve?
Check out many other projects that can be customized for gifts here.